My new favorite lunch obsession: avocado toast.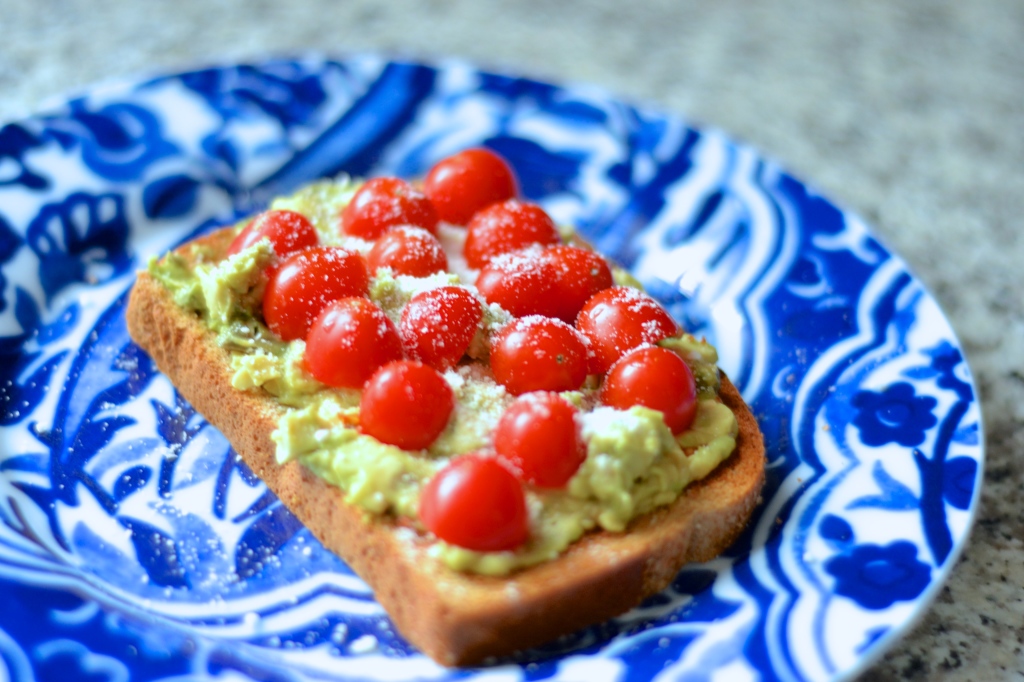 I'm a huge fan of avocado. I am automatically drawn to items on a lunch menu that feature avocado, I go crazy for guacamole, and I have been known to cut them right open and attack with a spoon. Lately, I've been super into avocado toast. Easy to make, healthy, and full of nutrients, it's my new go-to recipe when I'm home on the weekends.
So far, I've tried it on whole wheat toast topped with cherry tomatoes and a sprinkle of parmesan (pictured above). I also like it on rye with pepper jack cheese.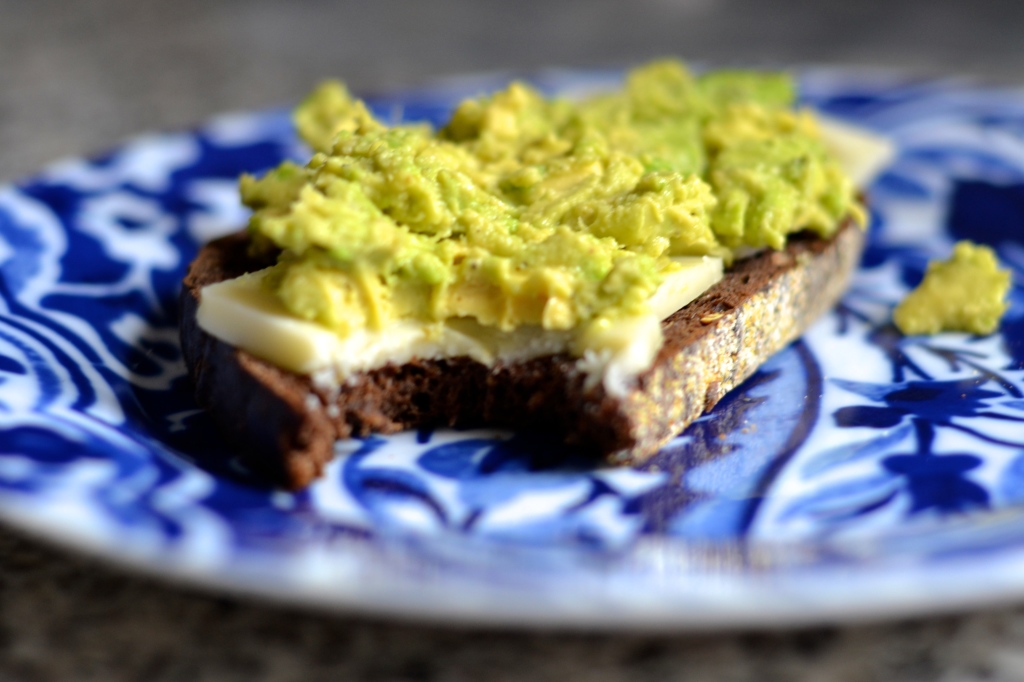 Another delicious avocado creation is piled atop a toasted english muffin with melted cheddar or American cheese.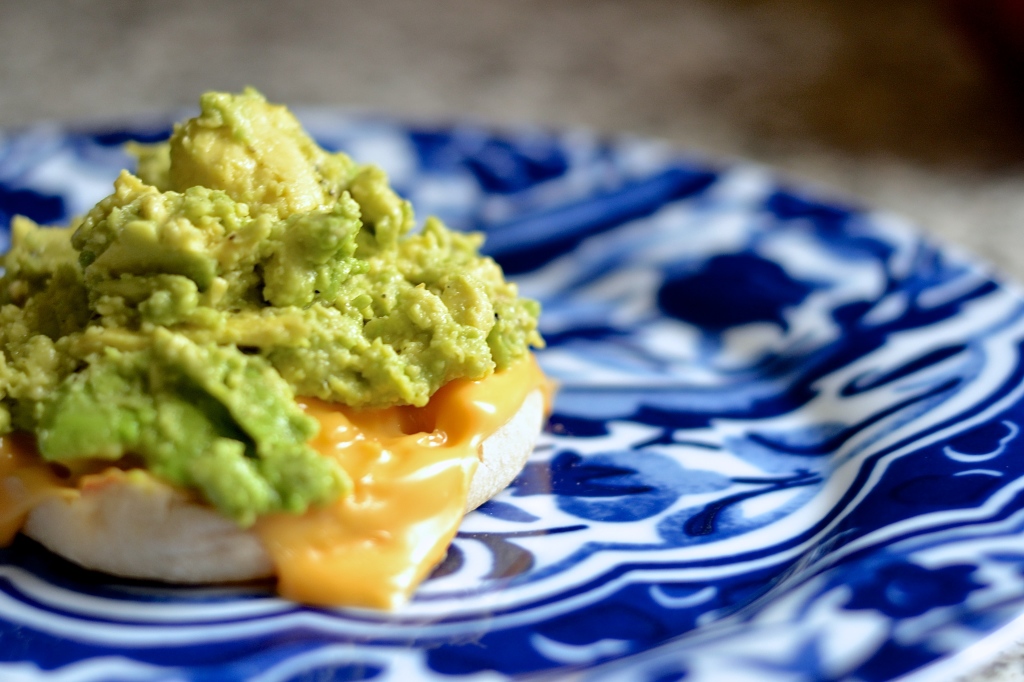 Mix and match toasts, cheeses, and additional toppings. Here is a basic recipe:
Avocado Toast
Prep Time: 2 min. Cook Time: 1 min.
Ingredients:
1/2 avocado
1/2 lime, juiced
1 pinch black pepper
1 slice of cheese
Optional toppings: cherry tomatoes, toasted sliced almonds, parmesan cheese, etc. (the sky is the limit!)
Preparation:
Toast a piece of bread. While bread is toasting, mash the avocado in a small bowl with the lime juice and pepper. If using cheese, place the cheese on the hot toasted bread so it melts. Top with the avocado mixture and optional toppings. Devour.
Serves 1