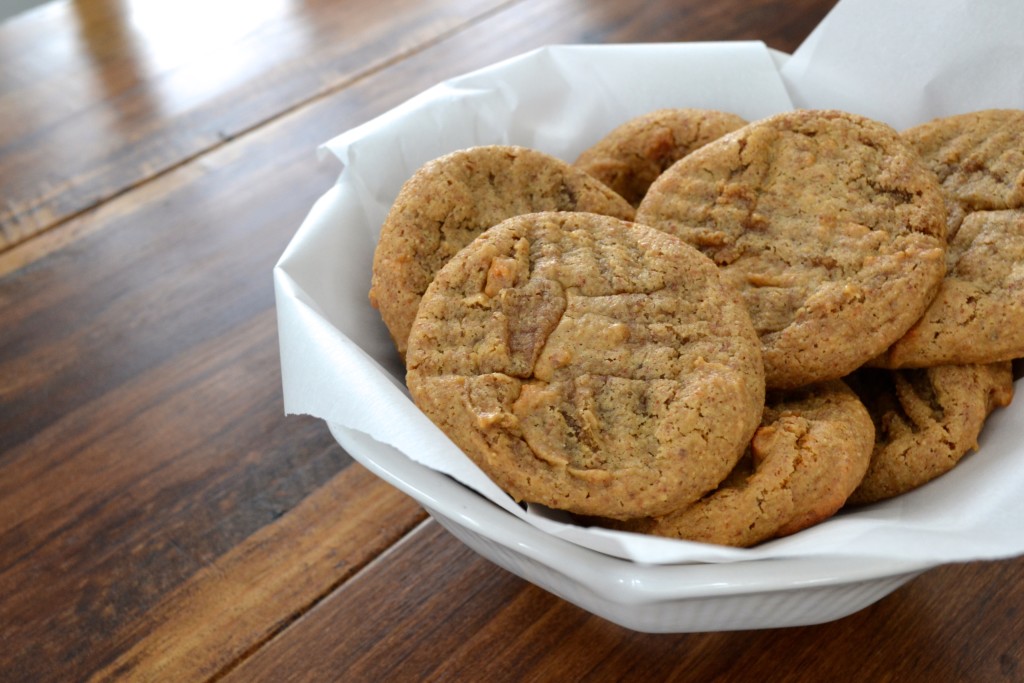 I think it's important to celebrate the small things in life. Even on the worst of days, when I'm stressed, frustrated, or just sad about something, I find it extremely refreshing to focus on at least one small thing that is beautiful. Maybe it's the good customer service from the lady at the bank. Maybe it's the cheerful kids selling lemonade one street over on your way home from work. Maybe it's the familiar aroma of a favorite meal. No matter what is going on life, noticing the small things, the details, helps me stop and appreciate the bigger picture in a new light. The small things remind me that there is always beauty and joy even in the worst times.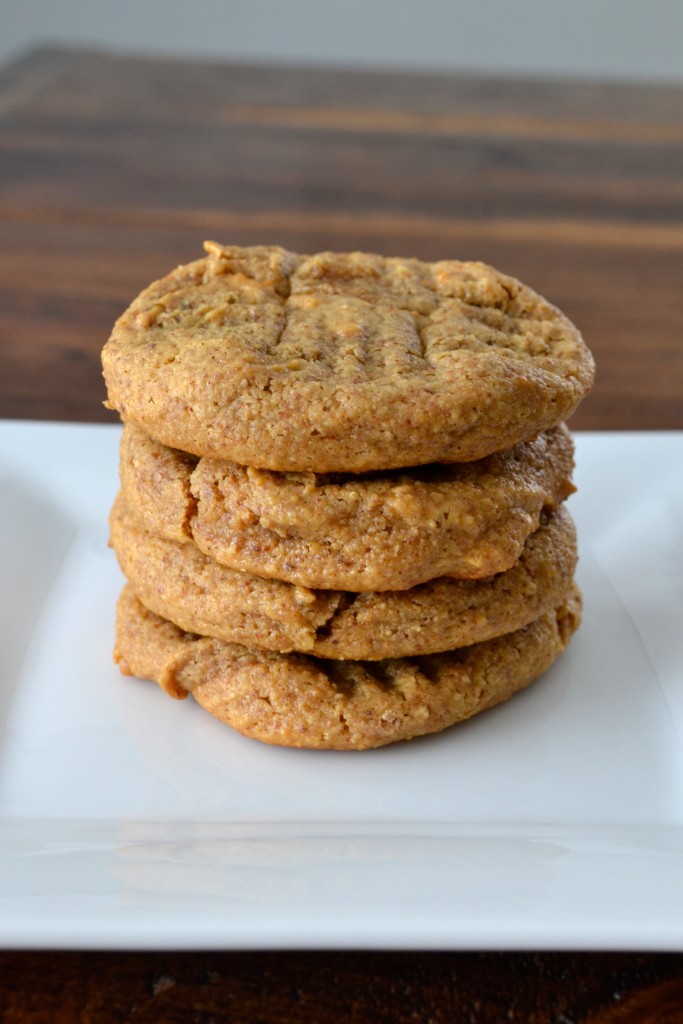 One small detail I love about old fashioned peanut butter cookies are the criss cross lines on top. Chances are if a peanut butter cookie has those little lines on it, I'm much more likely to eat it. Why don't we make those imprints on other cookies? I think it shows the detail, the labor that went into the baking process. Each one was hand marked with love before serving.
It's the small things, folks.
Almond Butter Cookies
Prep Time: 10 min. Cook Time: 8 min.
Ingredients:
1 cup creamy almond butter (we buy Trader Joe's brand)
1 large egg
1/4 cup honey
1/4 cup coconut flour
1/4 teaspoon baking soda
1 teaspoon vanilla extract
Preparation:
Preheat oven to 350°. In a large bowl, combine all ingredients together. Spoon 2″ rounds onto a silicone baking sheet. Dough will be sticky, and that's normal. Bake for 8-10 minutes. Once right out of the oven, take a fork and press cookies gently twice (once horizontally, once vertically) to form a grid impression on top.
Cool cookies on the baking sheet for 10 minutes, then transfer to a wire rack to cool completely.
Makes 1 dozen cookies