Wow. We have some pretty creative blog followers. Your comments this time around were hilarious! Alright, here is how we picked a winner. We used the Random Sequence Generator from Random.org, entered in the numbers 1-31, and the first number listed won! Here is a screen shot of the list: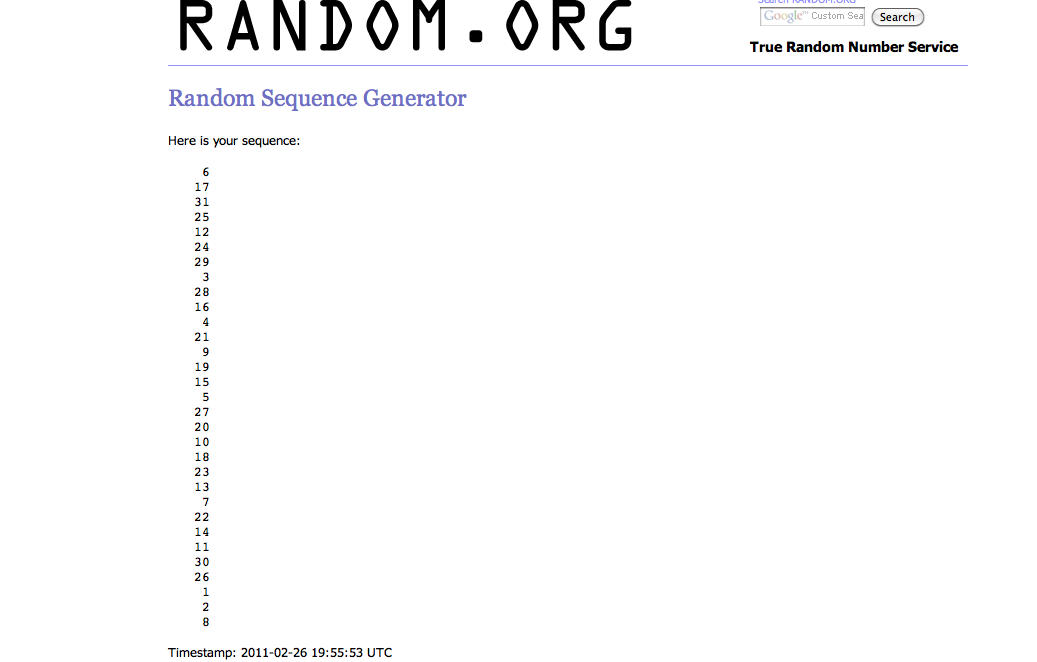 Congrats to our winner, Leslie! Please contact us at thenewlywedchefs@gmail.com to claim your prize.
Thanks for entering, everyone! We will have another giveaway soon, so check back often.