Neil recently attended the ISIM conference (www.isimprov.org) in Ann Arbor, MI where he performed with the University of Missouri Creative Improv Ensemble.  He was able to stay with a long-time friend, Matt Simpson, who showed him some local hotspots for breakfast, lunch, dinner, and coffee.
The first stop was the Northside Grill where the fresh-roasted organic french roast coffee was sampled, as well as one of the Northside's infamous skillets.  This particular skillet was a New Orleans inspired dish consisting of layers of hash browns, green peppers, onions, andouille sausage, tomato, scrambled eggs, and about a pound of melted cheese.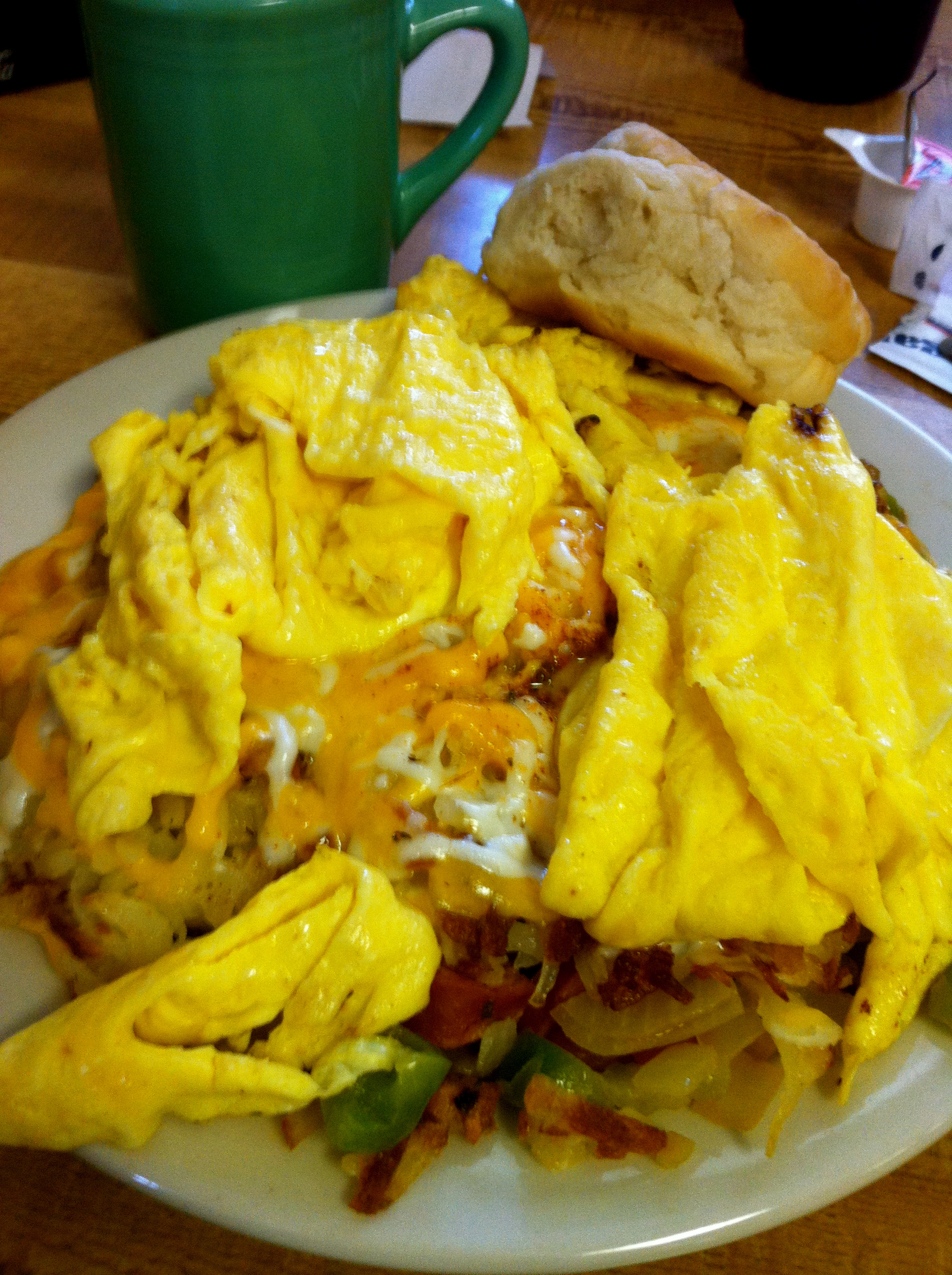 Later that evening, we ventured to Zingerman's Roadhouse.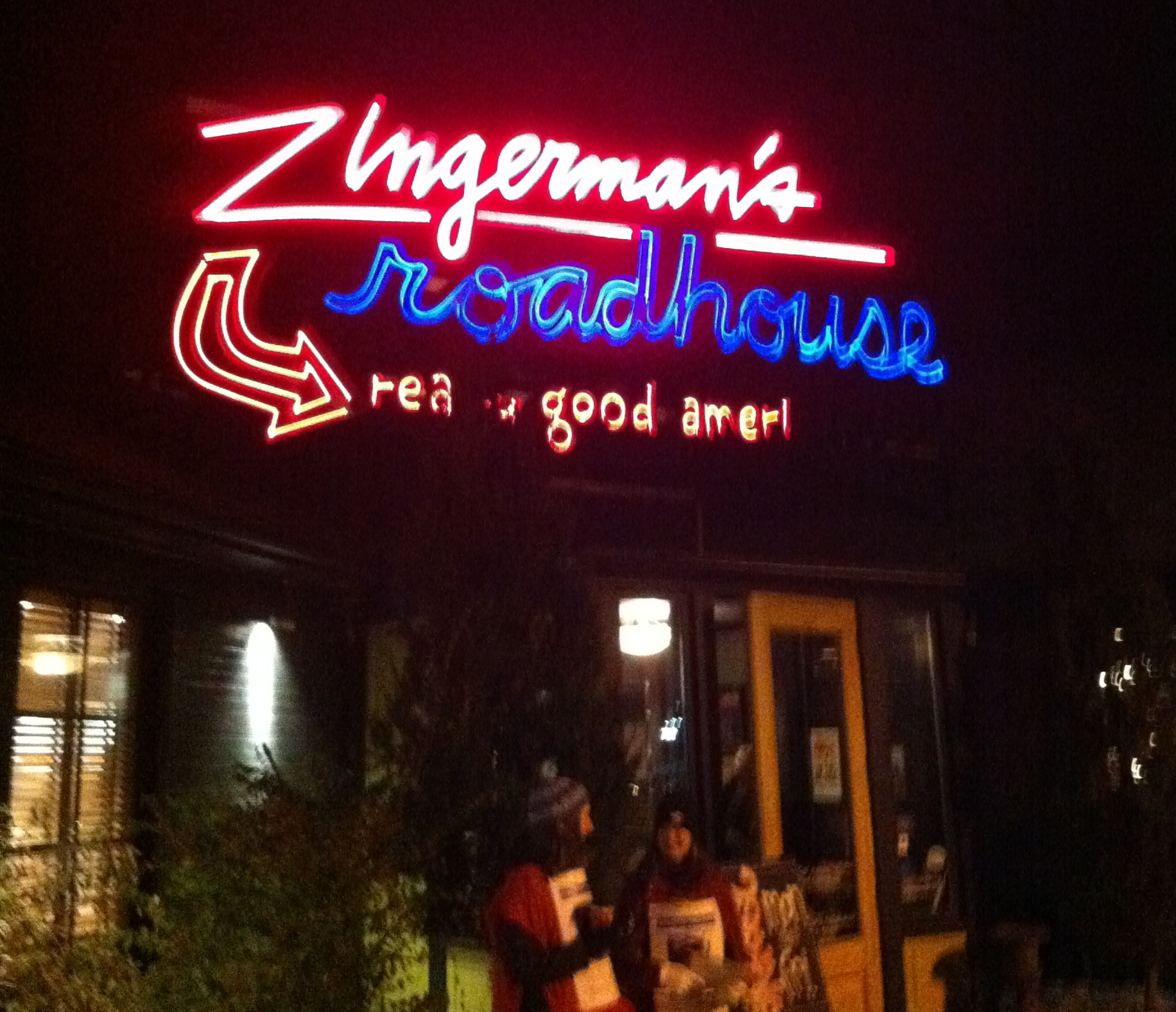 We started with a Michigan beer sampler and a basket of sweet potato fries accompanied by a spicy mayo sauce.  The generously cut fries paired well with the mayo and was more than enough for three people.  Matt recently went back to the restaurant where they gave him the recipe for the mayo:
Zingerman's Spicy Mayo Sauce
Ingredients:
4 gallons (512 ounces) mayonnaise
2 quarts (64 ounces) Frank's hot sauce
2 cups (16 ounces) peeled garlic
4 tablespoons (2 ounces) cayenne pepper
Scaled down to 1 cup mayo…
1 cup mayonnaise
2 tablespoons Frank's hot sauce
1-2 cloves garlic
approximately ¼ tsp cayenne pepper
Preparation:
Mix all ingredients together.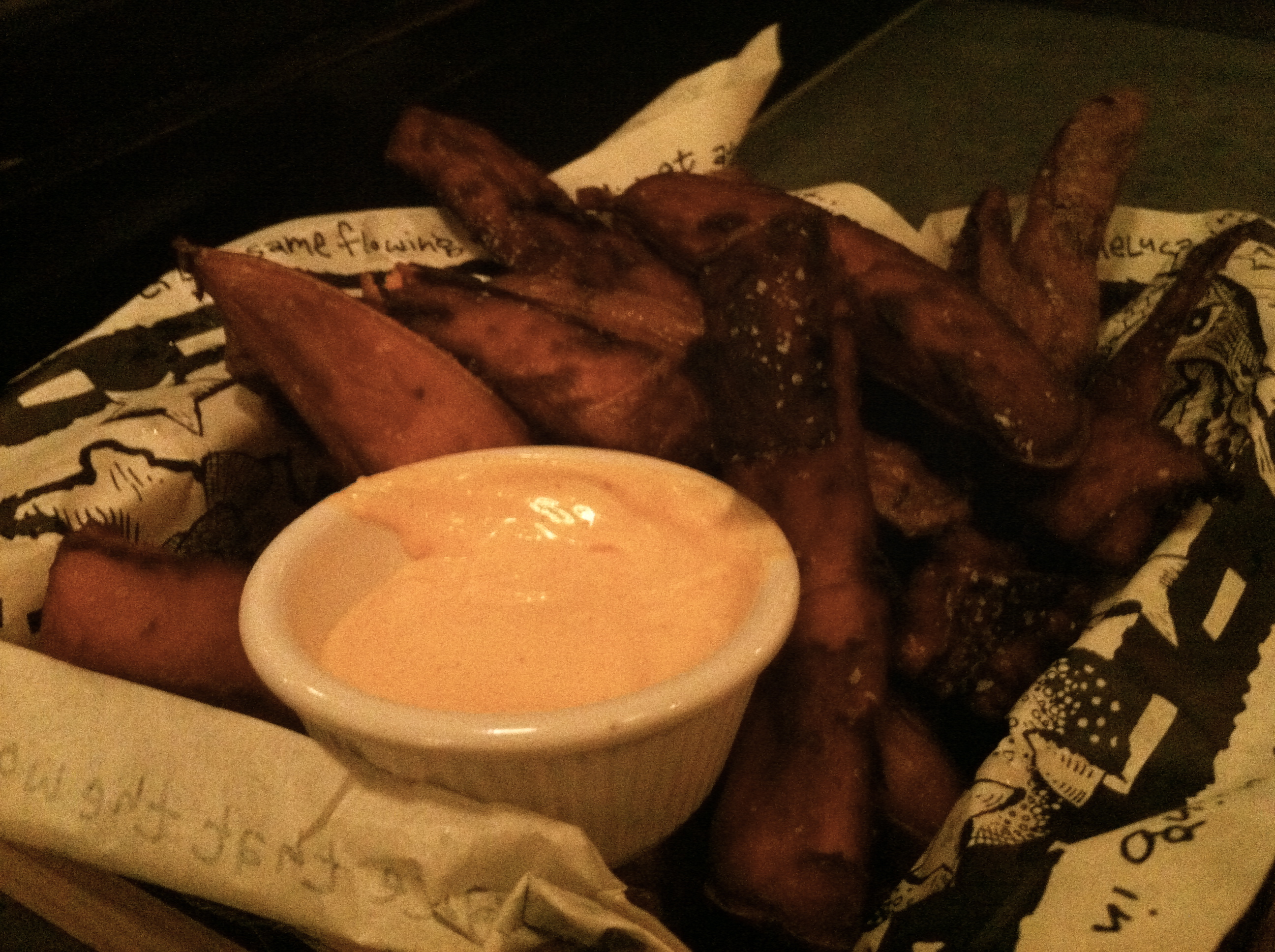 The meal continued with a Zingerman's bowl of mac 'n cheese.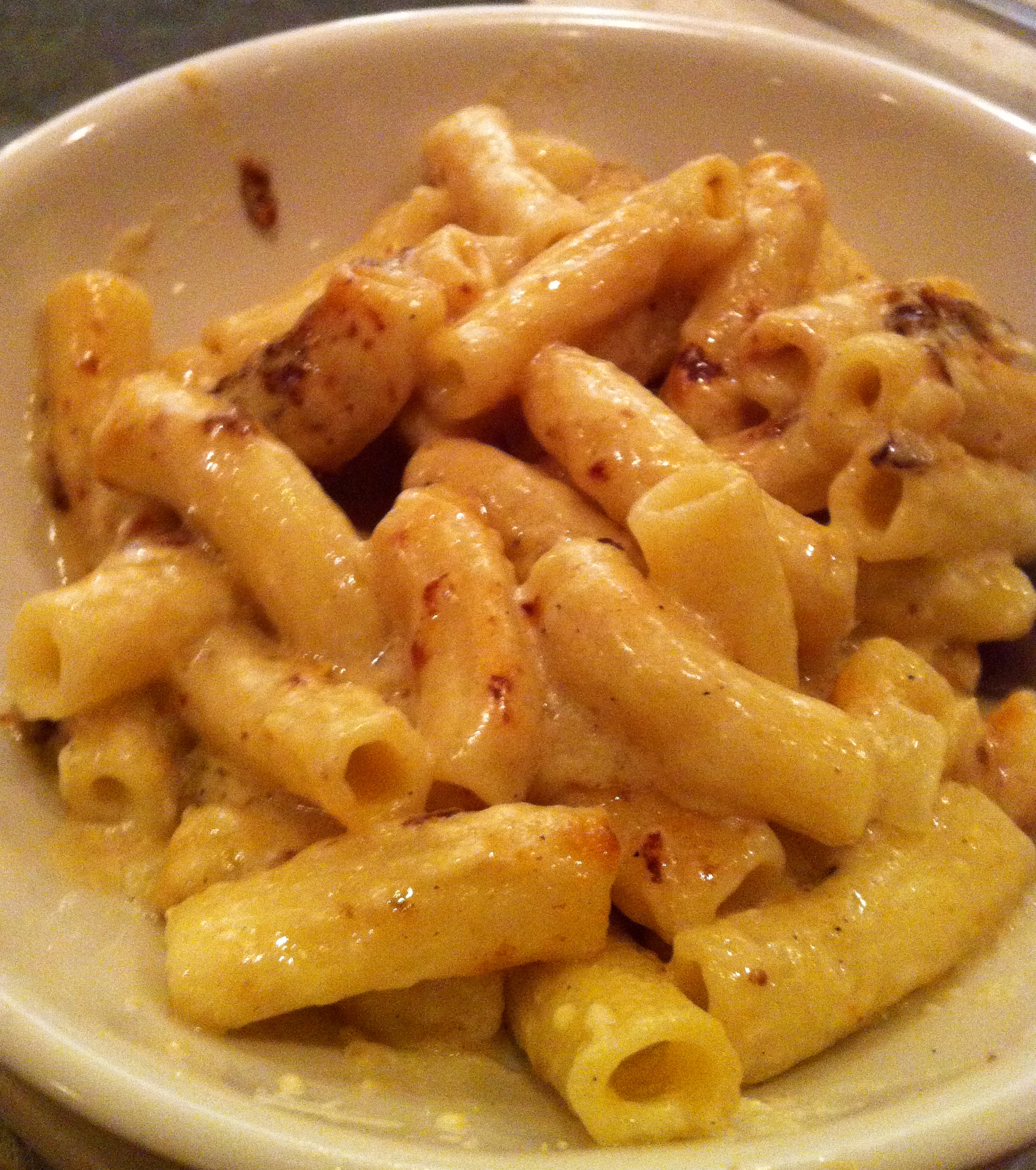 The cheese of choice is an aged Vermont white cheddar.  Incredible flavor and plenty of food.  It was a great finish to the evening, but still doesn't compare to Jim Reed's mac 'n cheese (recipe to come) which includes the same béchamel and four additional cheeses.  That was plenty of cheese for one day.
For the last day of the trip, Neil visited Sava's for brunch.  The french toast stuffed with vanilla bean mascarpone and covered in a raspberry sauce was filling and a great way to start the day.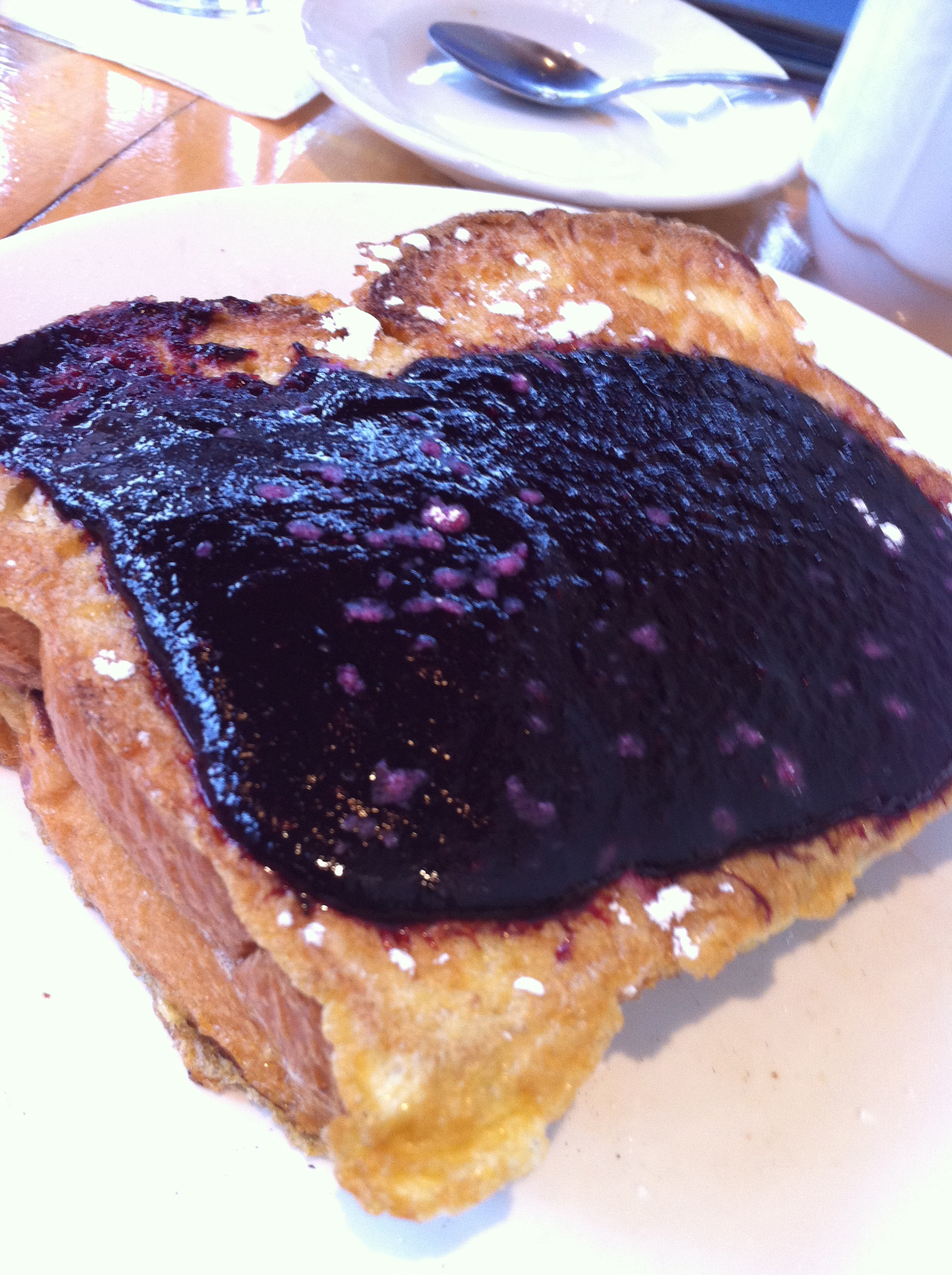 For coffee breaks, Matt suggested his favorite shop in the city, Comet Coffee.  Located in the Nickels Arcade, Comet Coffee serves excellent french-press coffee and espresso drinks, as well as a great space to sit and relax.
Ann Arbor is a great place for any foodie and these locations didn't disappoint.