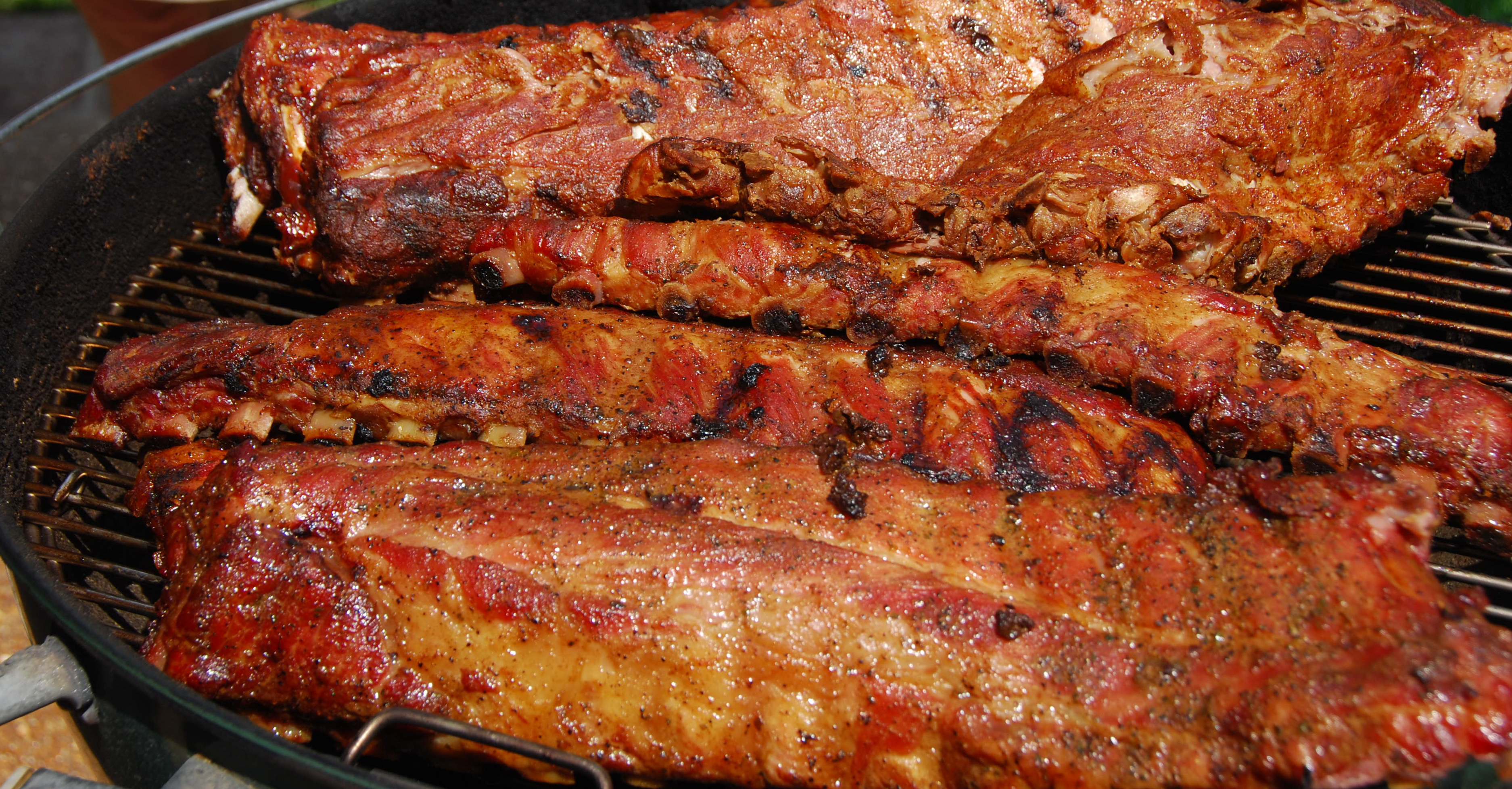 It's grilling season! Memorial Day is quite the event in our family. For 24 years and running, Whitney's parents have gotten together with their friends and children on this day to ring in the summer season and celebrate friendships old and new. But really… it's all about the food. Here is the rib recipe Neil and Jim used this year. These ribs were awesome. Juicy, tender, and flavorful; they were a hit!
Ingredients:
4 slabs baby back ribs
8 cups apple juice
4 cups bourbon
2 tablespoons light brown sugar
8 tablespoons rib rub
1 handful apple wood chips
1 bottle BBQ sauce
Preparation:
Lightly sprinkle about 1 tablespoon of your favorite rib rub on each side of the slabs. This year we enjoyed River Town Rib Rub. Wrap in extra heavy-duty foil, and place in fridge overnight.
Soak wood chips in water for at least an hour. Light outdoor BBQ fire. When coals are very hot, throw on a handful of the applewood chips to create smoke.
Smoke two slabs for 30 minutes or until your shirt smells good enough to eat. Repeat smoking process with other two slabs and another handful of wood chips.
Preheat oven to 220°. Combine sugar, bourbon and apple juice in a small bowl. Ladle this mixture over the ribs and wrap in foil. Bake in the oven for 4-5 hours.
Slather each slab with your favorite BBQ sauce. We are big fans of Sweet Baby Ray's.