Adults need after-school snacks, too. If I've had a busy afternoon, around 4:00pm I usually need something to munch on to carry me through dinner. Maybe that's why happy hour was invented. Kids have after-school snacks… we have happy hour.
I am hooked on these avocado fries. I love the crunchy whole wheat breading paired with the creamy rich avocado.
These snacks won't leave you feeling as guilty since they are baked with whole wheat ingredients. It's easy peasy. First, make an assembly line and bread each avocado slice.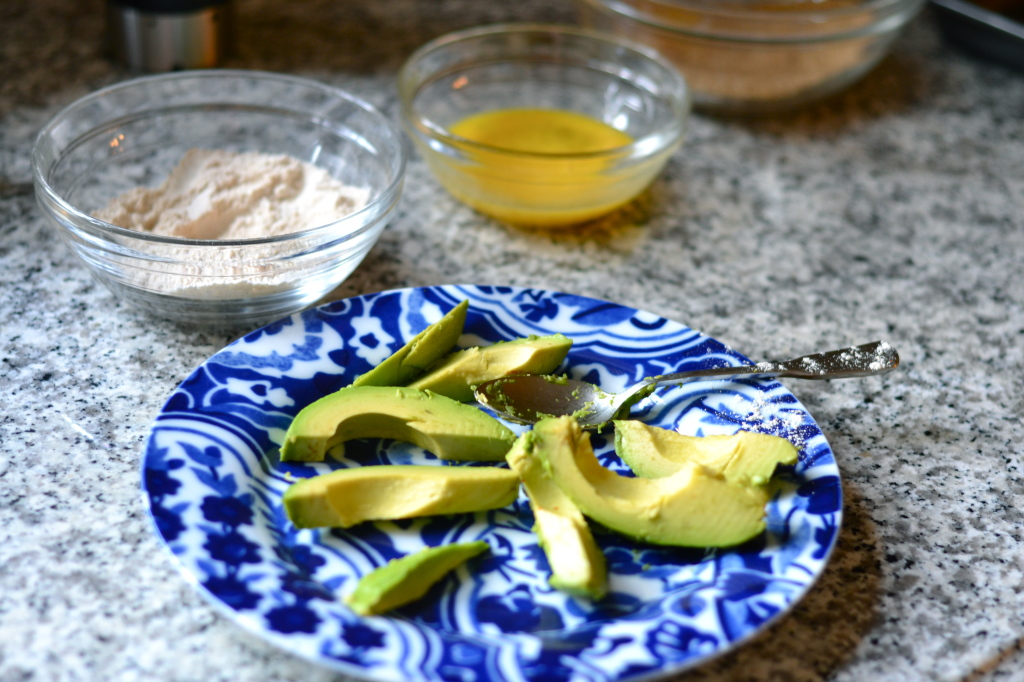 Bake avocados for a quick 20 minutes, finish with course salt and a fresh squeeze of lime and serve warm alongside your favorite beverage.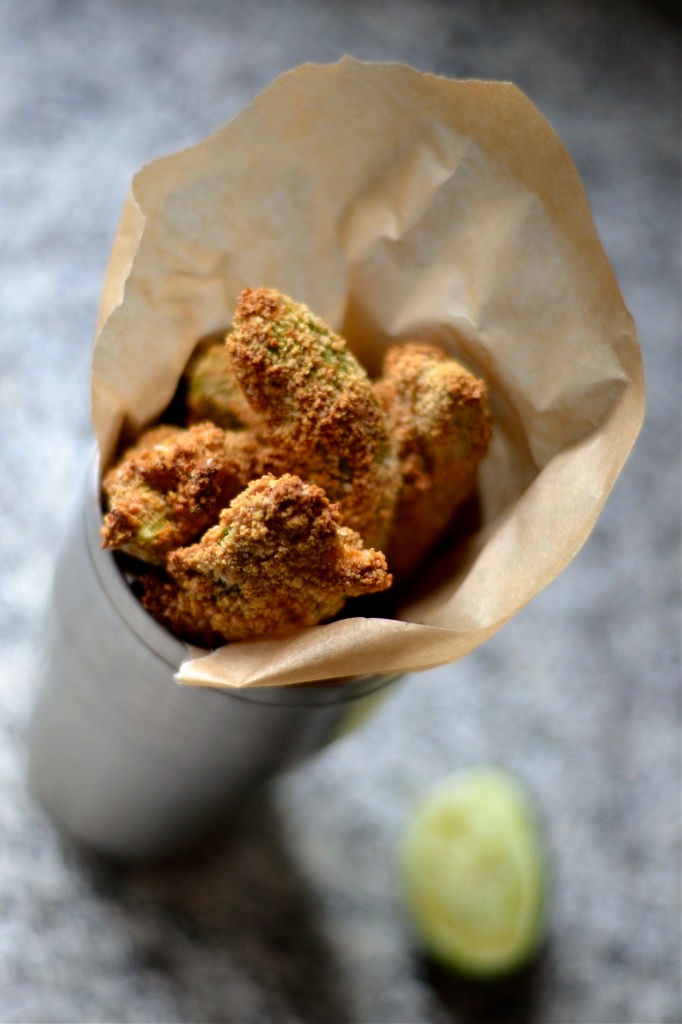 So whether your teen is grazing the pantry for an after-school snack or you and your girlfriends are declaring it happy hour on the back patio, these avocado fries are sure to please.
Baked Avocado Fries
Prep Time: 10 min. Cook Time: 20 min.
Ingredients:
1 large avocado, pitted and sliced thick (into about 8 pieces)
1/4 cup whole wheat flour
1 teaspoon kosher salt, divided
1 teaspoon black pepper, divided
1/2 teaspoon cayenne pepper, divided
1 egg, beaten
1/2 cup whole wheat bread crumbs
1 lime
Preparation:
Preheat oven to 450°. In one bowl, combine whole wheat flour with 1/2 teaspoon salt, 1/2 teaspoon black pepper, and 1/4 teaspoon cayenne. In another bowl, mix the whole wheat bread crumbs with the other 1/2 teaspoon salt, 1/2 teaspoon black pepper, and 1/4 teaspoon cayenne pepper. In another bowl, lightly beat the egg. Set up an assembly line, first dredging each piece of avocado in the flour mixture, then the egg mixture, followed by a generous coating of bread crumbs.
Transfer avocados onto a wire rack and place on a cookie sheet. Bake for 20 minutes until golden brown. Once removed from the oven, finish with a sprinkle of course salt and fresh lime juice. Serve warm.