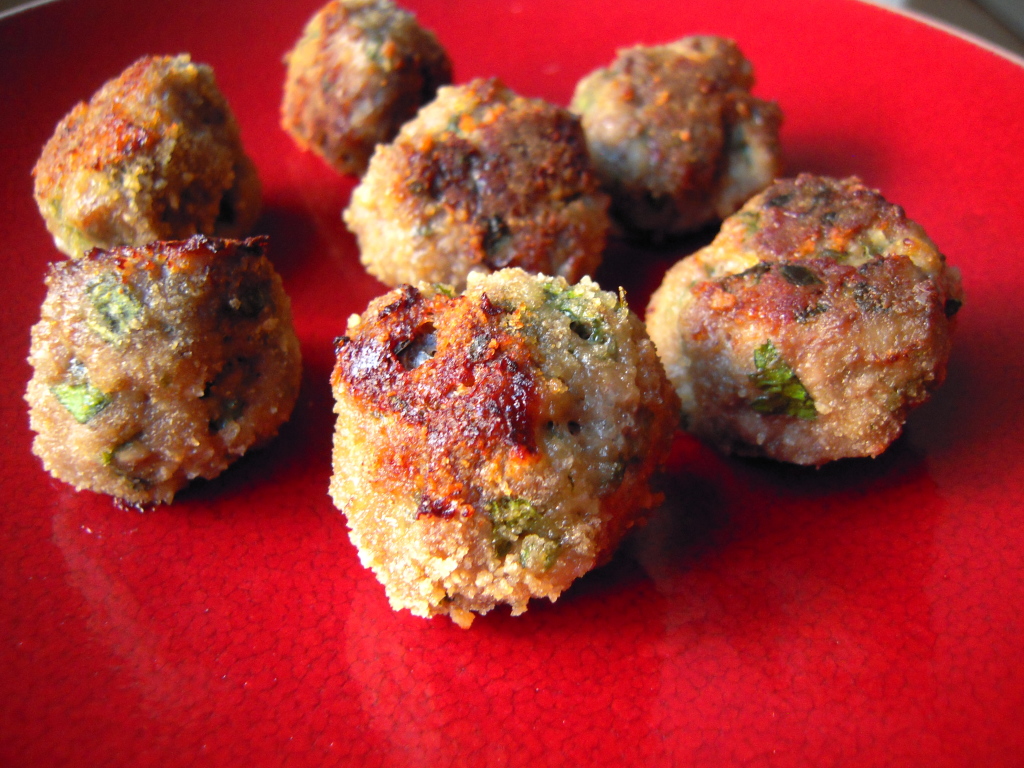 'Tis the season for holiday office parties, white elephant gift exchanges, and tacky sweater celebrations. We love attending these festive get togethers, but sometimes it's hard to find a recipe that will please the masses without breaking the bank. These savory meatballs are perfect for the occasion. Simply place a toothpick in each meatball and you have a comforting dish that is sure to be a hit.
These meatballs also are delicious atop whole wheat pasta and fresh tomato sauce. Make them any night of the week and you'll look forward to the leftovers. Enjoy!
Ingredients:
1/2 lb. ground beef
1/2 lb. ground lamb
1/2 cup chopped flat leaf parsley
1 clove garlic, minced
1 teaspoon Kosher salt
1 teaspoon black pepper
1 egg, lightly beaten
1/4 cup grated parmesan cheese
1/4 cup + 2 tablespoons whole wheat bread crumbs, divided
Preparation:
Preheat oven to 400°. In a large bowl, mix the beef, lamb, parsley, garlic, salt, pepper, egg, parmesan, and 2 tablespoons whole wheat bread crumbs.
In a small bowl, place the remaining 1/4 cup bread crumbs and set aside.
Assemble each meatball with your hands, using about a tablespoon of the mixture per meatball. Do not pack too tightly. Roll each meatball in the bread crumbs and place on a lightly oiled baking sheet.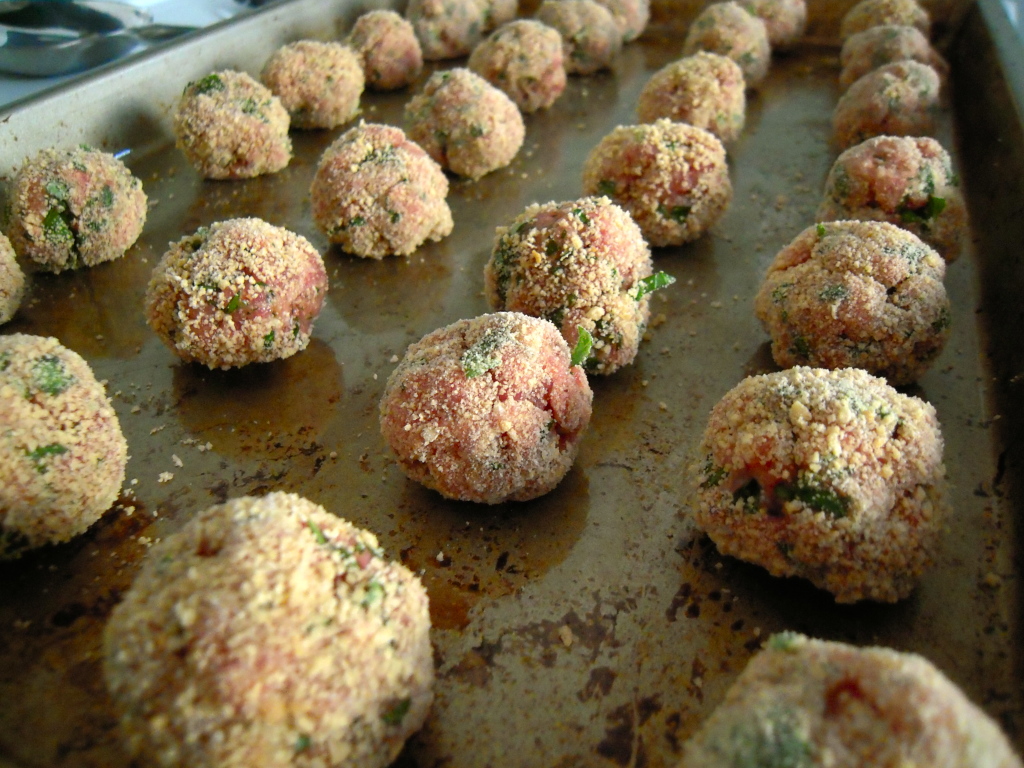 Bake for 10 minutes. Flip each meatball over and bake for another 10 minutes.
Makes 30 meatballs.