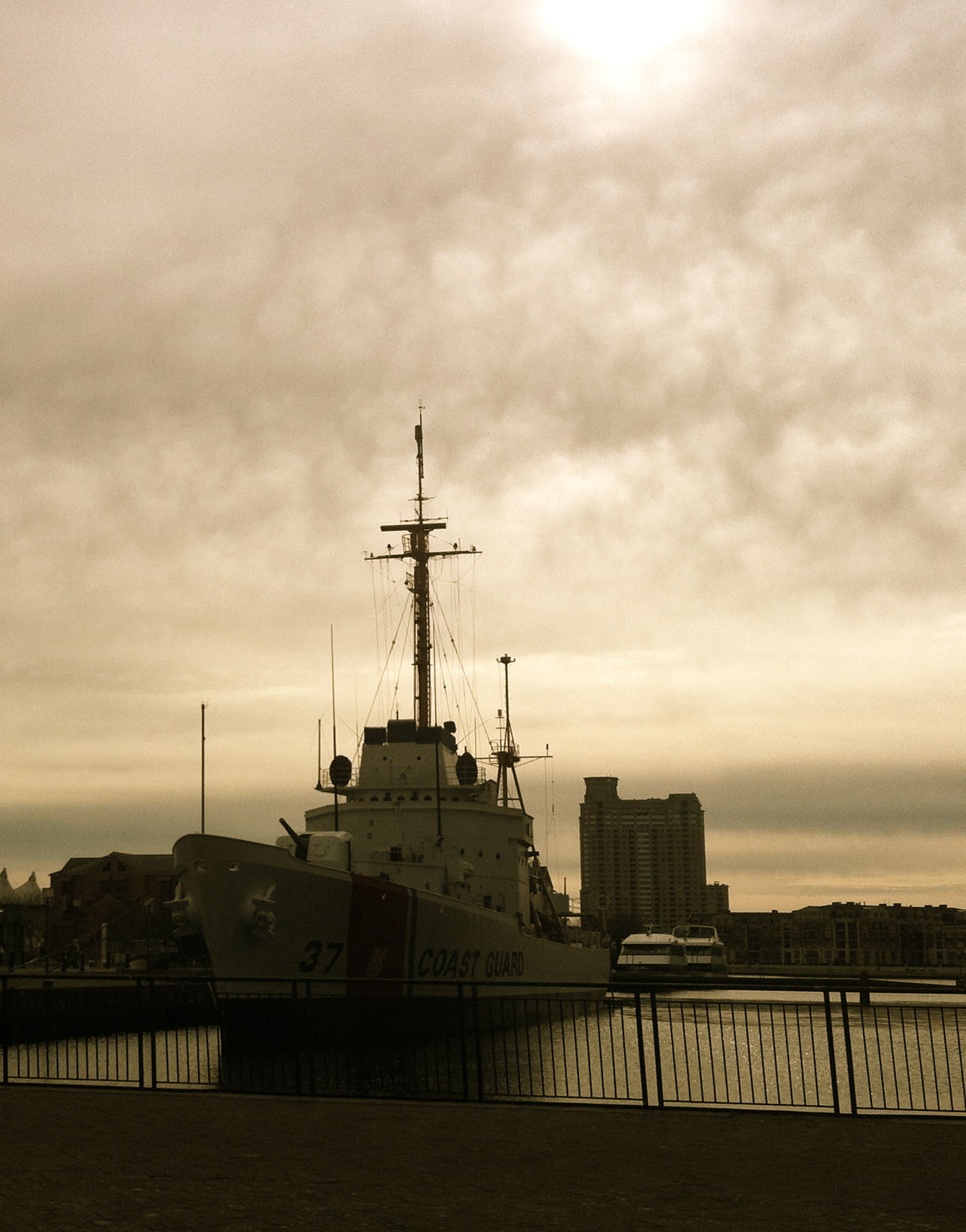 Whitney here! Earlier this month, I traveled to the great city of Baltimore to visit family. What a cool town! We had a nice balance of making dishes at home, and also exploring some of the hot culinary spots around the city. Since Neil and I are Food Network junkies, the first place that came to mind to visit was Charm City Cakes, from the show Ace of Cakes. Turns out they are not open to the public. Even if you try to peek inside their windows, you can't see anything!
One recipe my dear sister made at home was New Bride Chicken, from the amazing Indian cookbook, 5 Spices, 50 Dishes.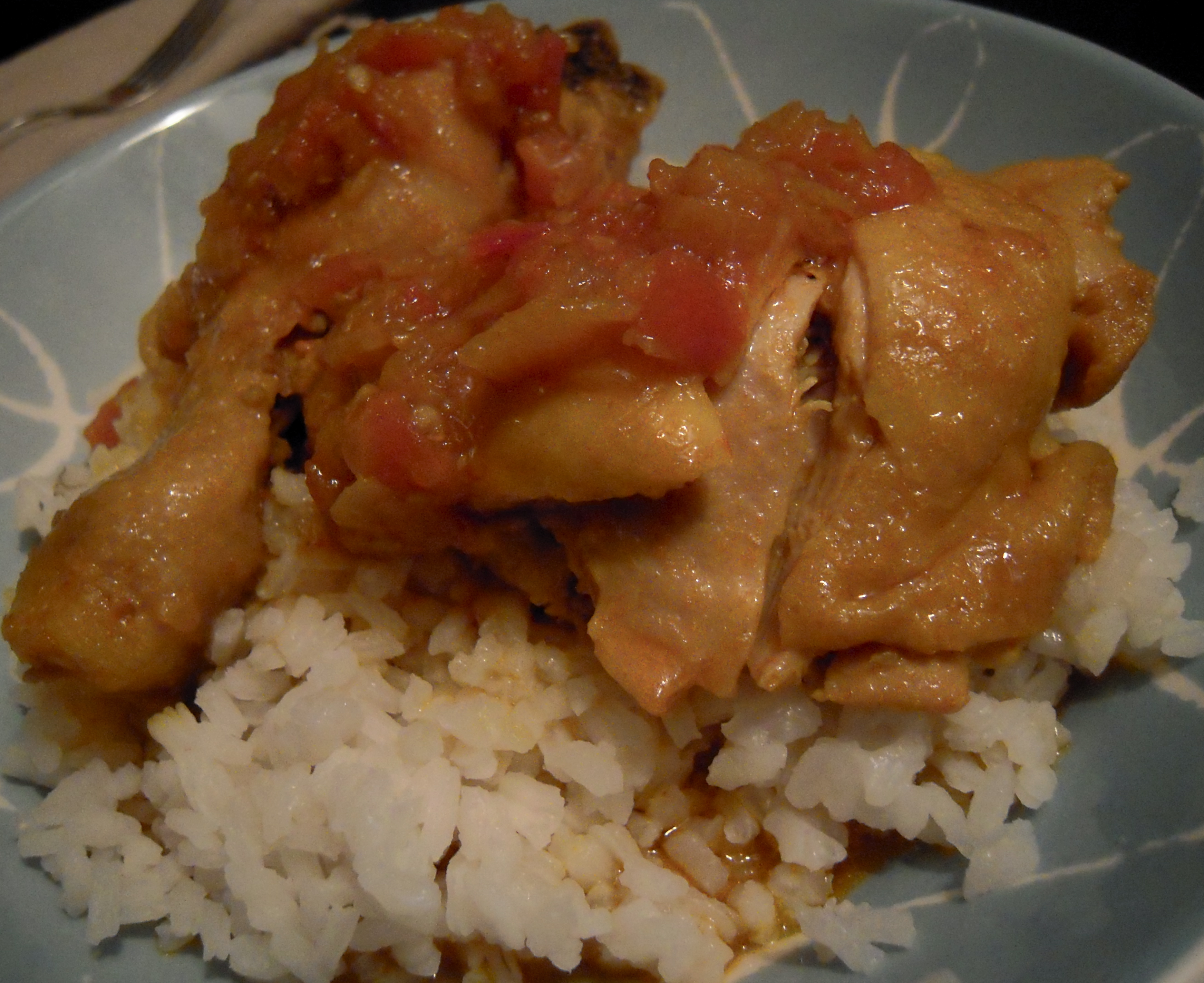 New Bride Chicken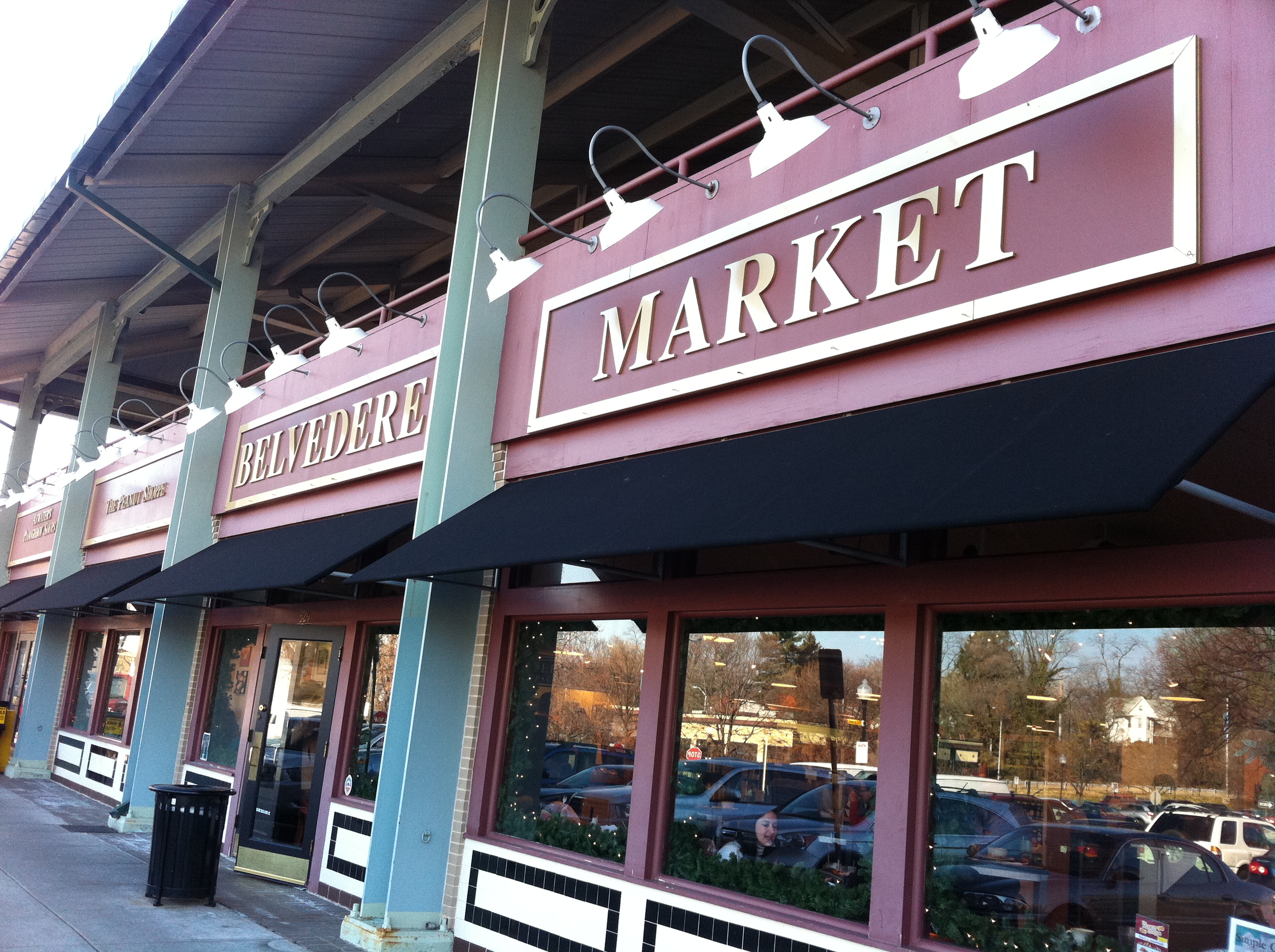 One highlight of the trip was visiting Baltimore's Belvedere Market. This is a hustling bustling local market with vendors selling products imported from Italy, seafood from the harbor, fresh fruits and vegetables, hand crafted chocolates, and more. It was certainly a site to see. Determined to eat crab while in Maryland, I wondered over to the seafood part of the market.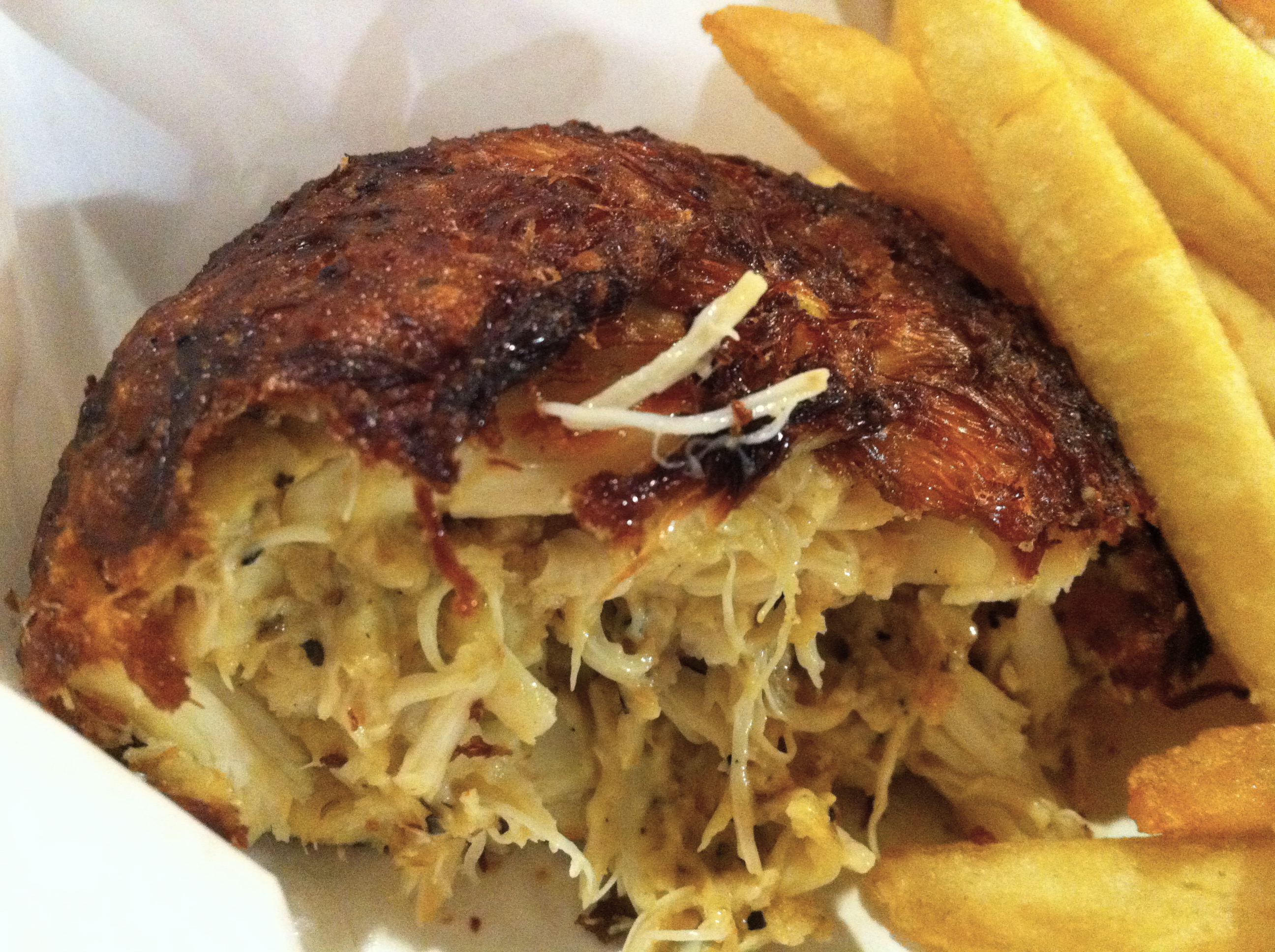 The crab cake was ALL crab. Not much mayo and fillers, just as it should be. They probably caught the crab that morning…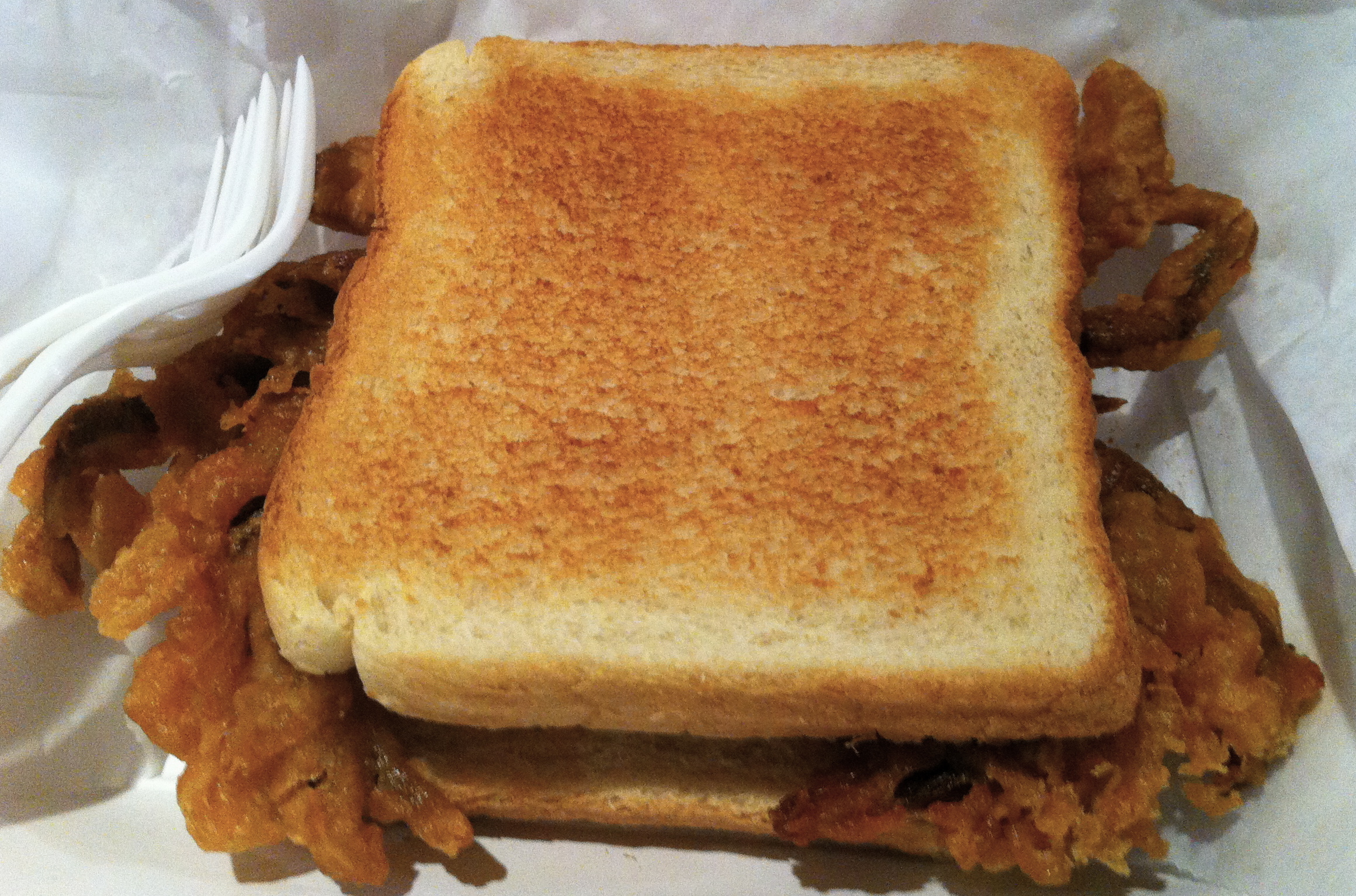 This soft shell crab sandwich was served on toast, and the flavor of the crab was out of this world! Don't worry, I shared these crab creations with my brother-in-law.
This newlywed couple loves IKEA! If you're not aware, Ikea not only has great home furnishings, but also food straight from Sweden. My sister and I worked up an appetite shopping.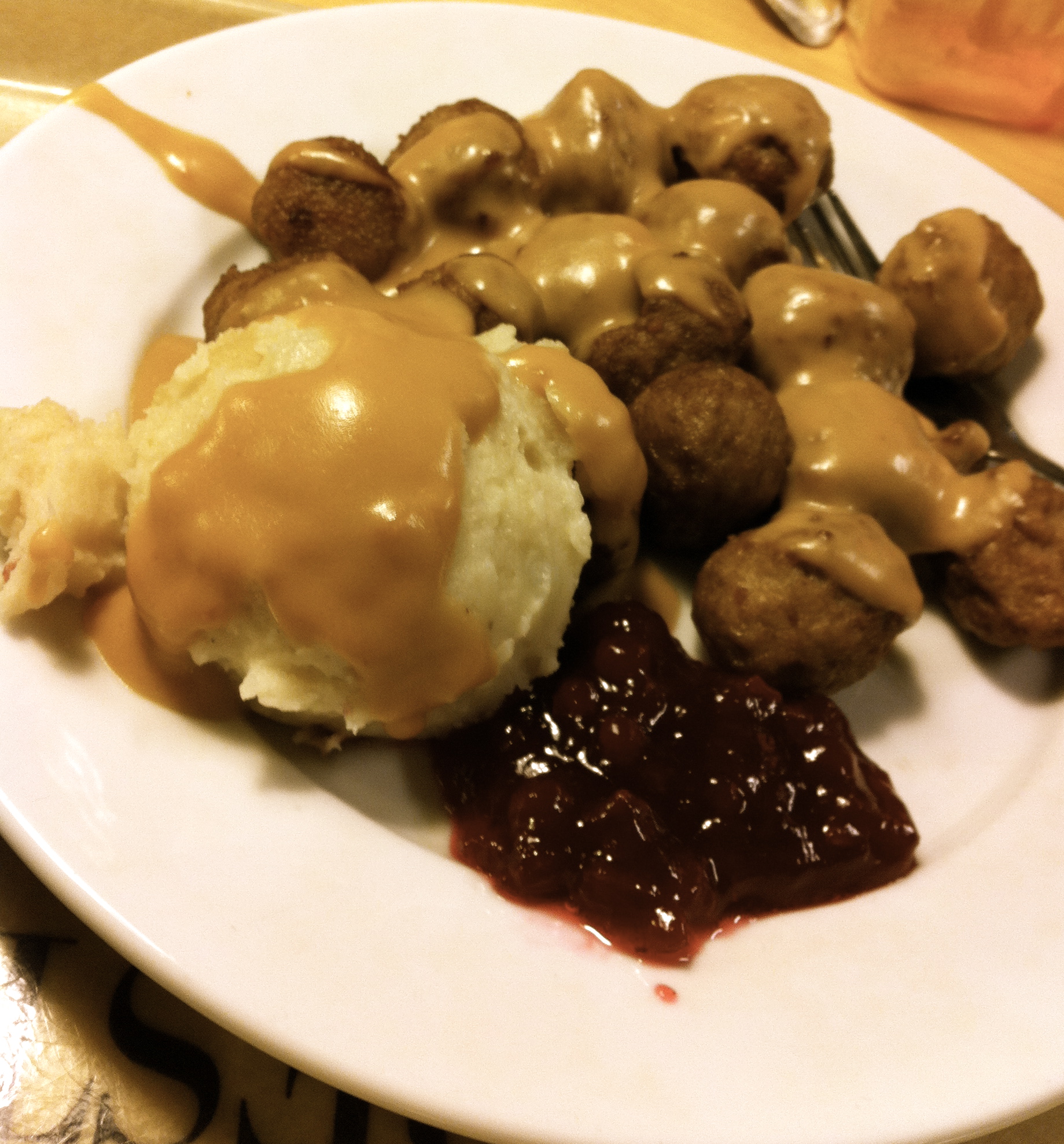 Swedish meatballs, mashed potatoes, and ligonberry jam!
Other delicious homemade dishes we created throughout the week included our Chicken Pot Pie, Real Simple's Zucchini with Quinoa Stuffing, Sweet Roasted Butternut Squash and Greens Over Bow-Tie Pasta, and our Gooey Butter Cake.
It was a wonderful trip. Baltimore is rich in culture, history, and food. The dishes were awesome and the time spent with family was priceless.