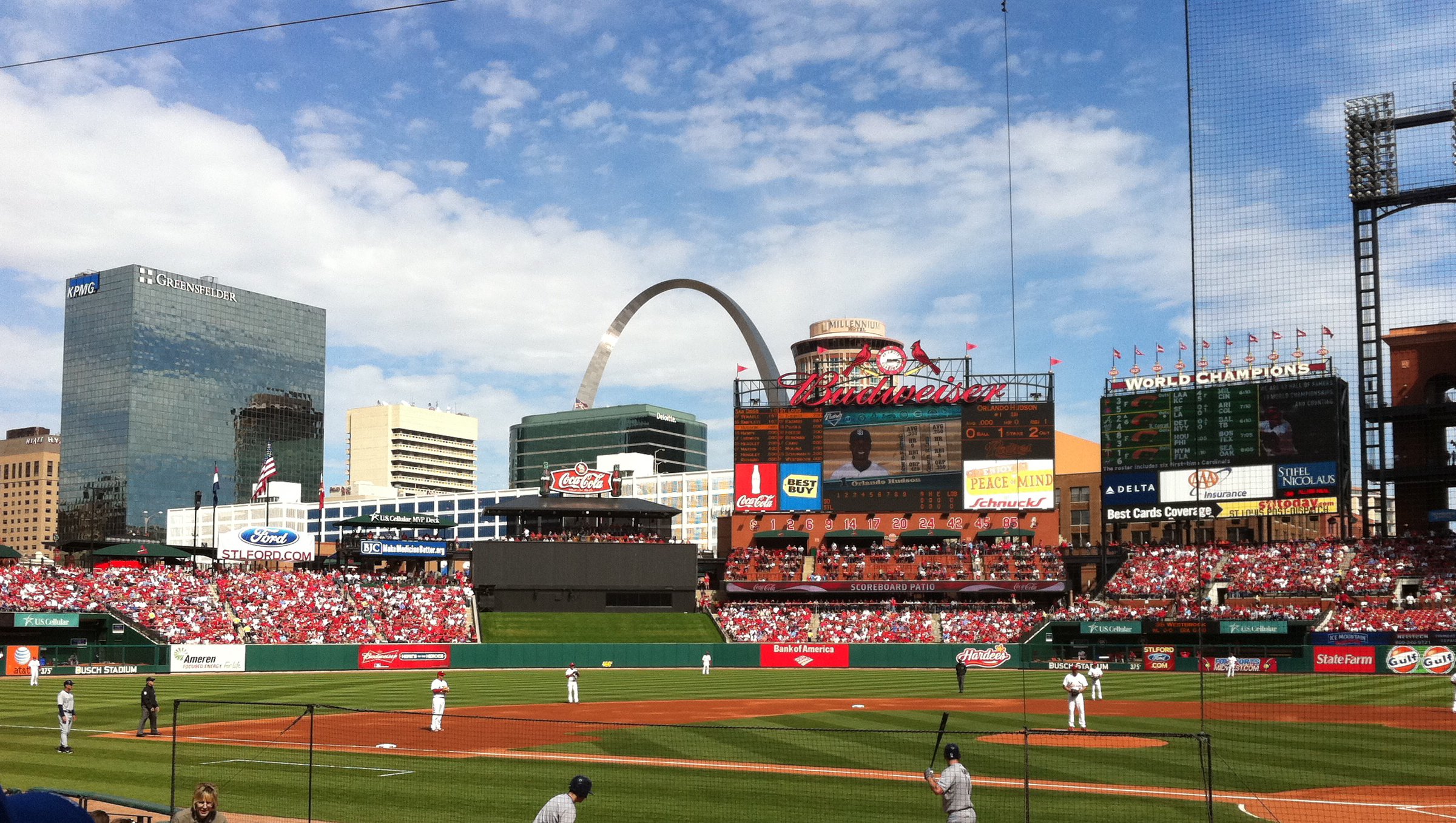 Our St. Louis Cardinals play the Texas Rangers tonight in Game One of the World Series. To celebrate, we've compiled a list of red and white recipes to share! Even if you're not rooting for the Cards, you must admit these recipes are much tastier than peanuts and cracker jacks. Go get 'em Cards!!
1. Baseball pizza (pictured at the end of post). Simply top your favorite pizza crust with red sauce, garlic, onion, and a mix of white cheeses. Top with pepperoni in the design of baseball stitches.
2. Strawberry Shortcake from Pinch My Salt
3. Red Velvet Cookies from The Baking Fairy
4. Red & White Salad from Eating Well
5. Roasted Red Pepper – White Bean Dip from Everyday Health
6. Red and White Sangria Recipes from Aaron McCargo Jr. 
7. Cherry Hand Pies from Amanda's Cookin'
8. Cap and Ball Cookies from Taste of Home
9. Grated Carrots and Beets from Chocolate & Zucchini 
10. Roasted Red Pepper Potato Soup from Simply Recipes