We're hooked on blueberries this summer. They've triumphantly burst on the scene and made their way into our smoothies, salads, and baked goods. With an abundance of blueberries in the house and more time to bake, I decided to make blueberry bread. As I was developing this recipe I realized that several other similar recipes call for milk or buttermilk. So, I opened the fridge and peered inside: no milk, no buttermilk. Huh, lots of almond milk, though. I didn't know if almond milk would work in baking since the consistency is closer to water than milk, and there's no dairy in it. But I thought, what the heck, let's see what happens. For those of you that followed this experiment on our Instagram story, you know it turned out beautifully.
The best thing about this bread is that I made it with ingredients already in my pantry and fridge. No extra trip to the store for me!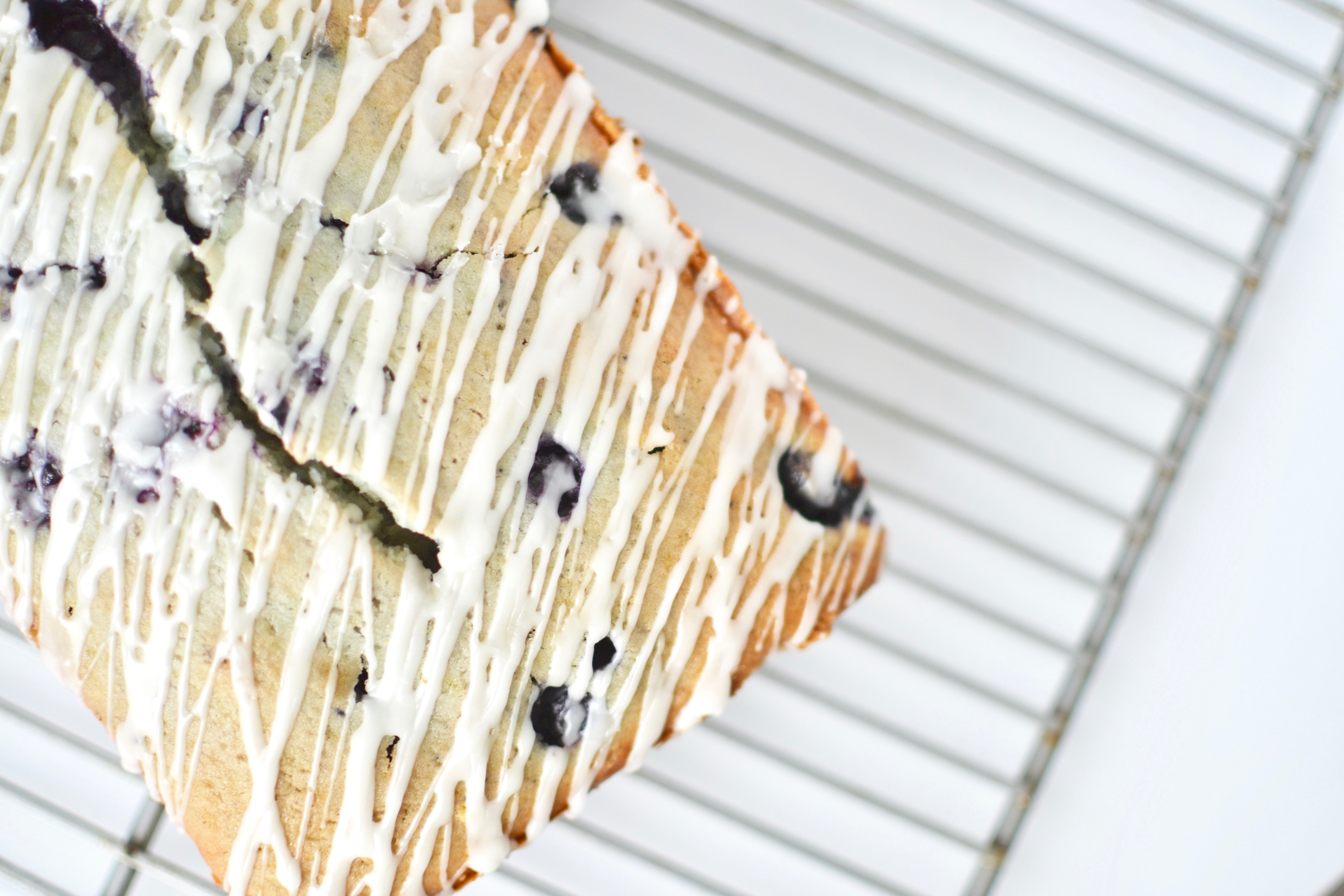 This is an easy recipe that can be made in just over an hour. Wrapped in plastic or foil, this bread will last a few days, but we like slicing it into giant fluffy pieces and handing it out to friends that stop by the house. I'm sure it could be made into muffins, too, but I haven't worked out the cooking times for those yet. If you try making muffins, be sure to leave us a comment and let us know how it turned out.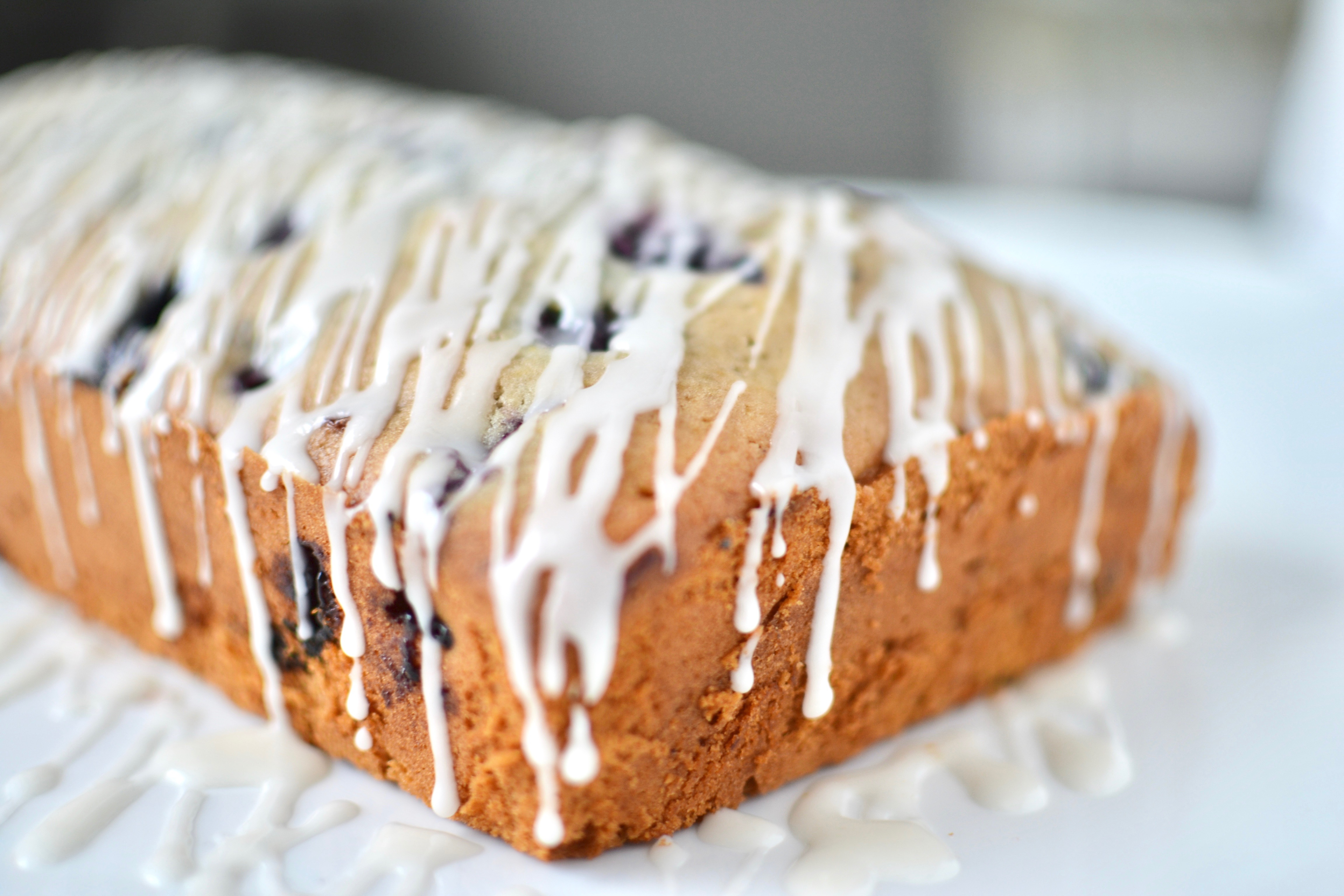 Also, just so you know, we have some exciting changes coming to the blog. I'm spending a large chunk of my summer break redesigning the site, making it more mobile-friendly, and adding a few other fun things that I think you'll really enjoy. Hang with us and we should have a fresh new look in the coming weeks. If you want to drop us a line and share what you like about the site, or some features you wish were on the site, please do so
here
.
Happy summer, my friends!
Blueberry Bread
Prep Time: 10 minutes Bake Time: 60 minutes
Ingredients:
For the Bread:
1/2 cup butter, softened
1 cup sugar
1 egg
2 teaspoons vanilla extract
2 cups flour
2 teaspoons baking powder
1/2 teaspoon salt
3/4 cup almond milk (we used unsweetened vanilla)
2 cups blueberries (fresh or frozen)
For the Icing:
2 cups powdered sugar
3 tablespoons almond milk (we used unsweetened vanilla)
1 teaspoon vanilla extract
Preparation:
Preheat oven to 350°. Butter and flour a 10″ loaf pan. In the bowl of a stand mixer, cream the butter and sugar until fluffy. Add the egg and vanilla and continue to mix.
In a separate bowl, combine the flour, baking powder and salt.
With the stand mixer on, add a little of the dry mixture, then a little of the almond milk, and continue this process until dry mixture and almond milk are combined. Using a spatula, scrape up the bottom an sides of the stand mixer, then continue to mix. Finally, use the spatula to gently fold in the blueberries.
Spoon batter into the loaf pan and spread evenly. Bake for 60 minutes or until top of the bread is just turning golden brown and a toothpick inserted in the center comes out clean.
When bread is finished baking, place the loaf pan on a wire rack and cool for at least 10 minutes, then loosen the sides of the bread with a knife and turn out onto the wire rack to continue cooling completely.
While bread is cooling, prepare the vanilla icing. Using a stand mixer, whisk together all ingredients of the icing until smooth. Once the bread is completely cooled, drizzle as much as icing as desired on the bread.