When Neil's birthday came around last month, I just couldn't decide which of his favorite desserts to make. Cheesecake? Brownies? I kept thinking: Cheesecake? Brownies? As I continued to ponder, those question marks slowly disappeared and a new creation was born: Cheesecake….Brownies!
This recipe is super easy. You basically make brownies any way you'd like, then finish it with the cheesecake topping. As I pulled my knife through the cheesecake topping to make swirls, I noticed that if I dragged it straight down the dollops, it created hearts. I thought it would be perfect for Valentine's Day, and here we are.
I have to confess something. Shhh… keep it down! …I used a boxed brownie mix. Yep. You can too, and I won't tell if you won't. Make your favorite brownie mix according to the package.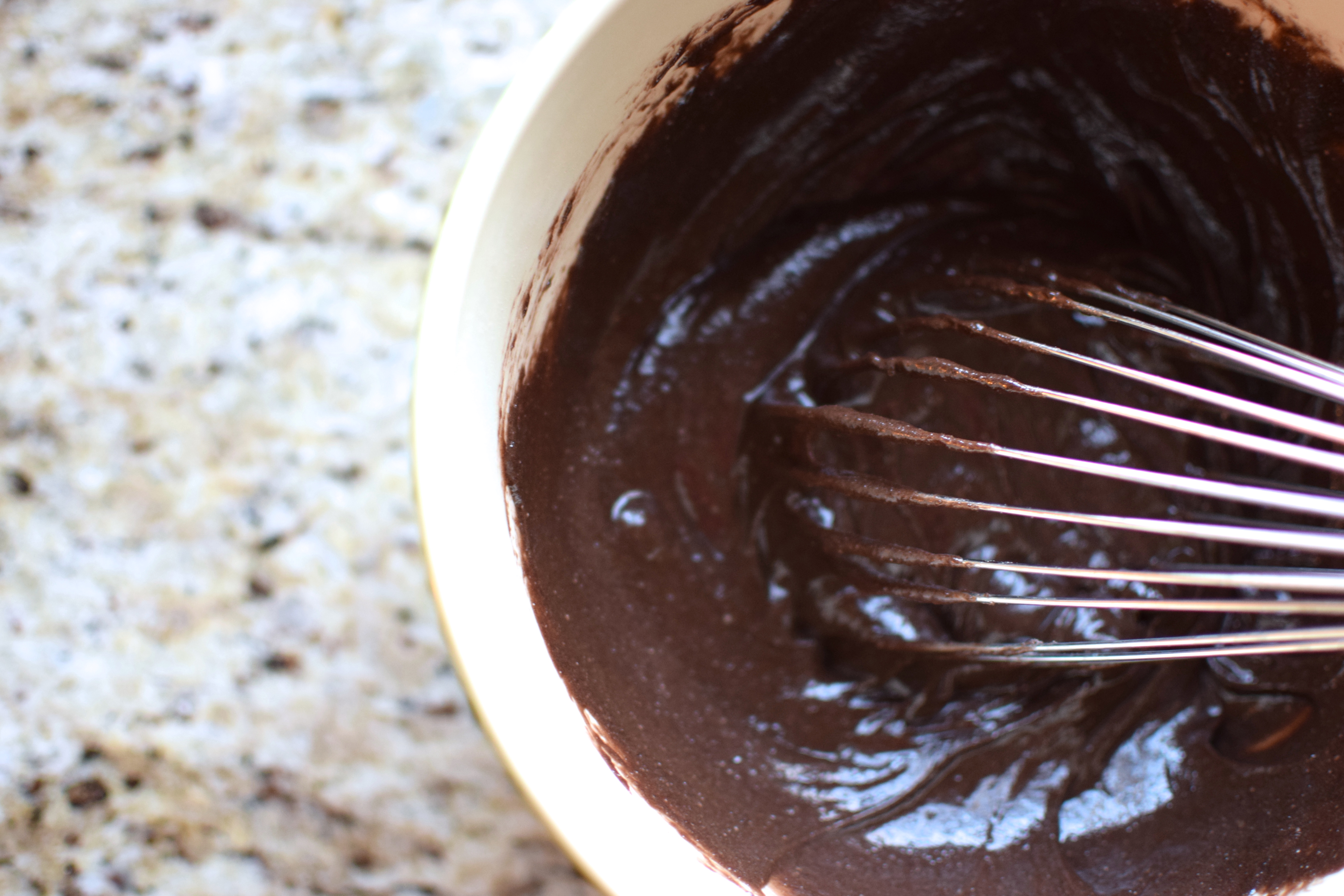 Spread the batter in a pan and make the cream cheese filling. Pro tip: don't skip the step on softening the cream cheese. That's super important if you want a fluffy, smooth cheesecake topping! Drop the cheesecake filling atop the brownie batter.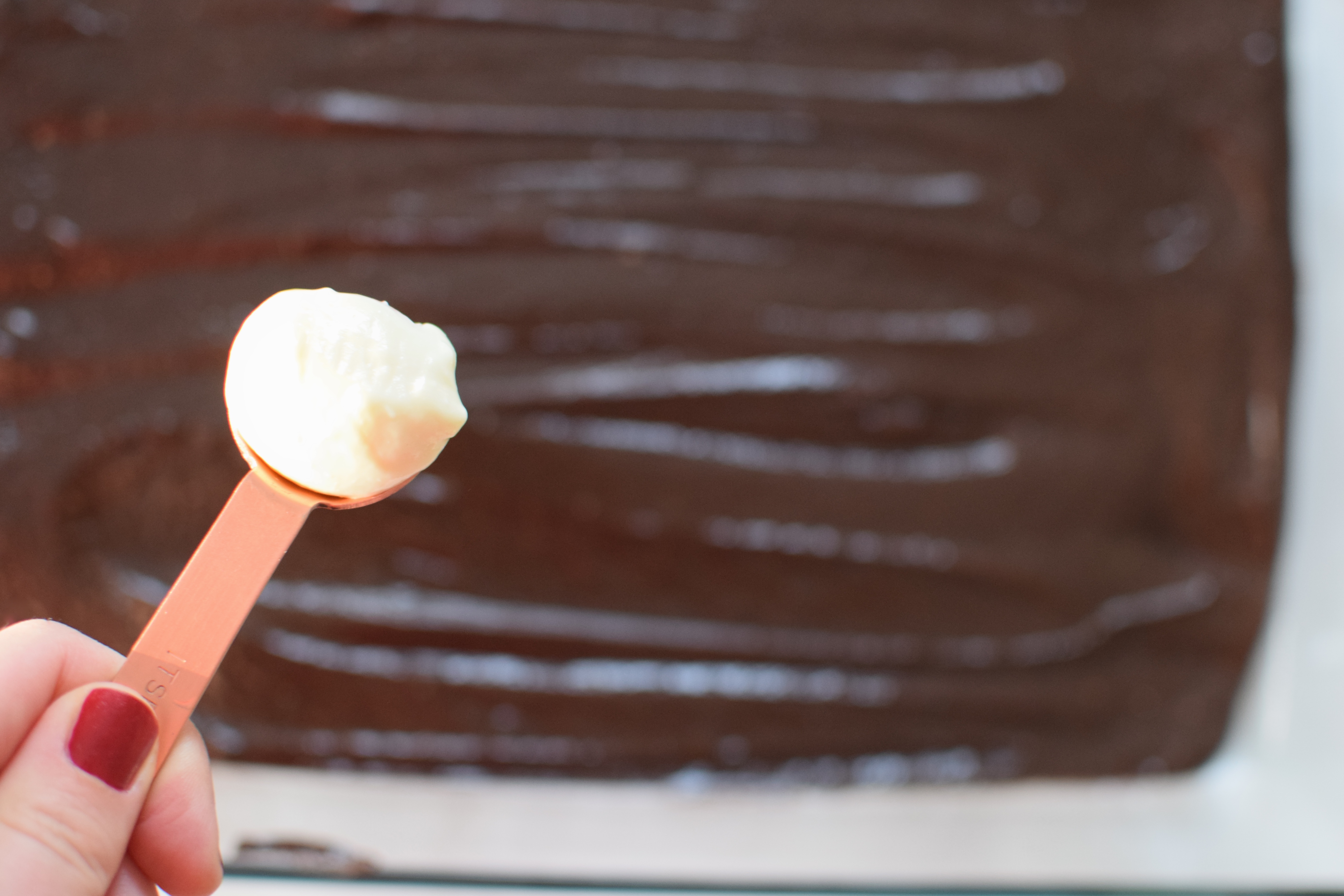 Next, take a knife and drag it slowly through one side of the pan to the other, cutting through the middle of the cheesecake dollop.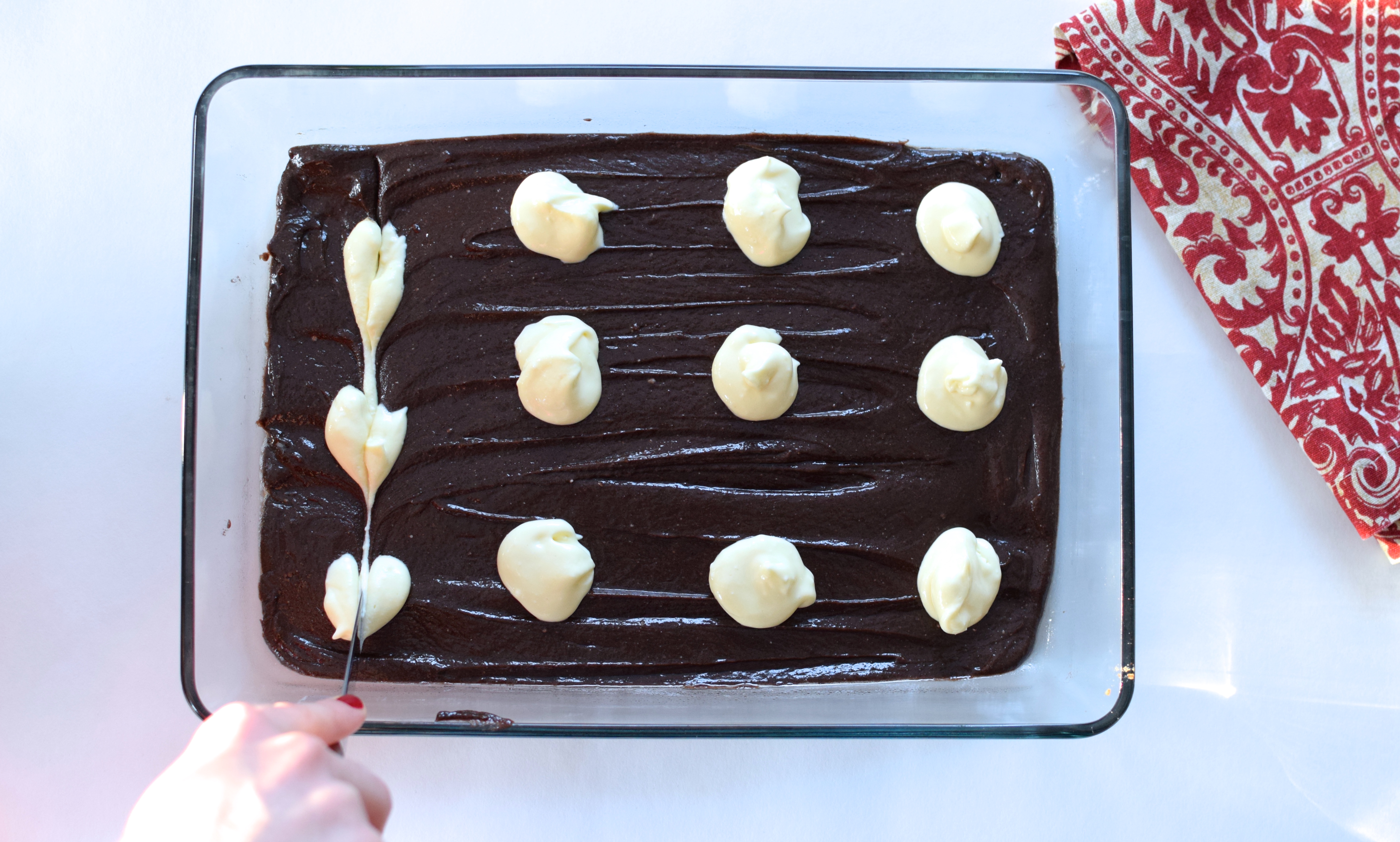 Continue making hearts and add more dollops of cheesecake as needed.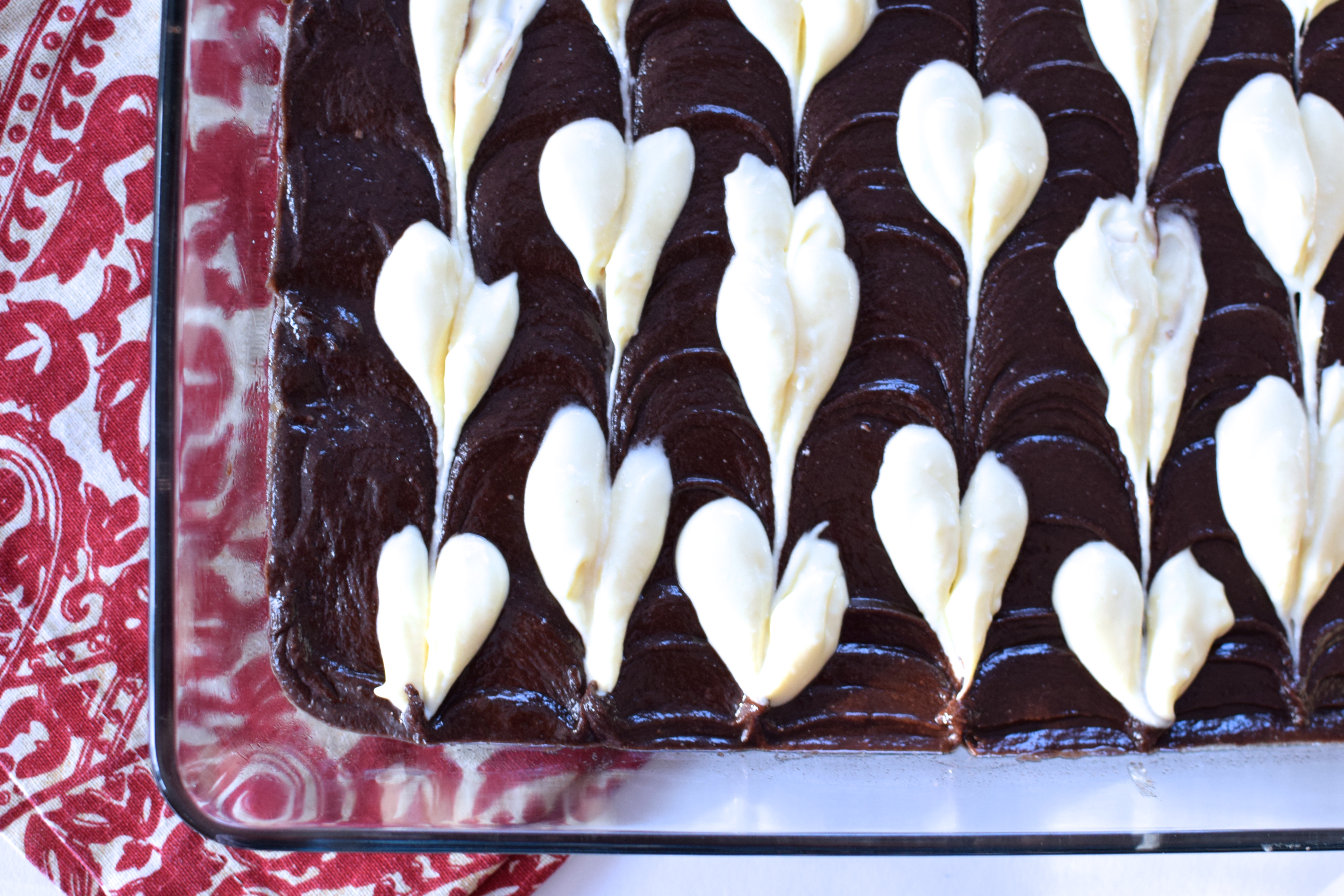 Some of my hearts ended up looking like stingrays, but nothing says "I love you," like a cheesecake stingray, right?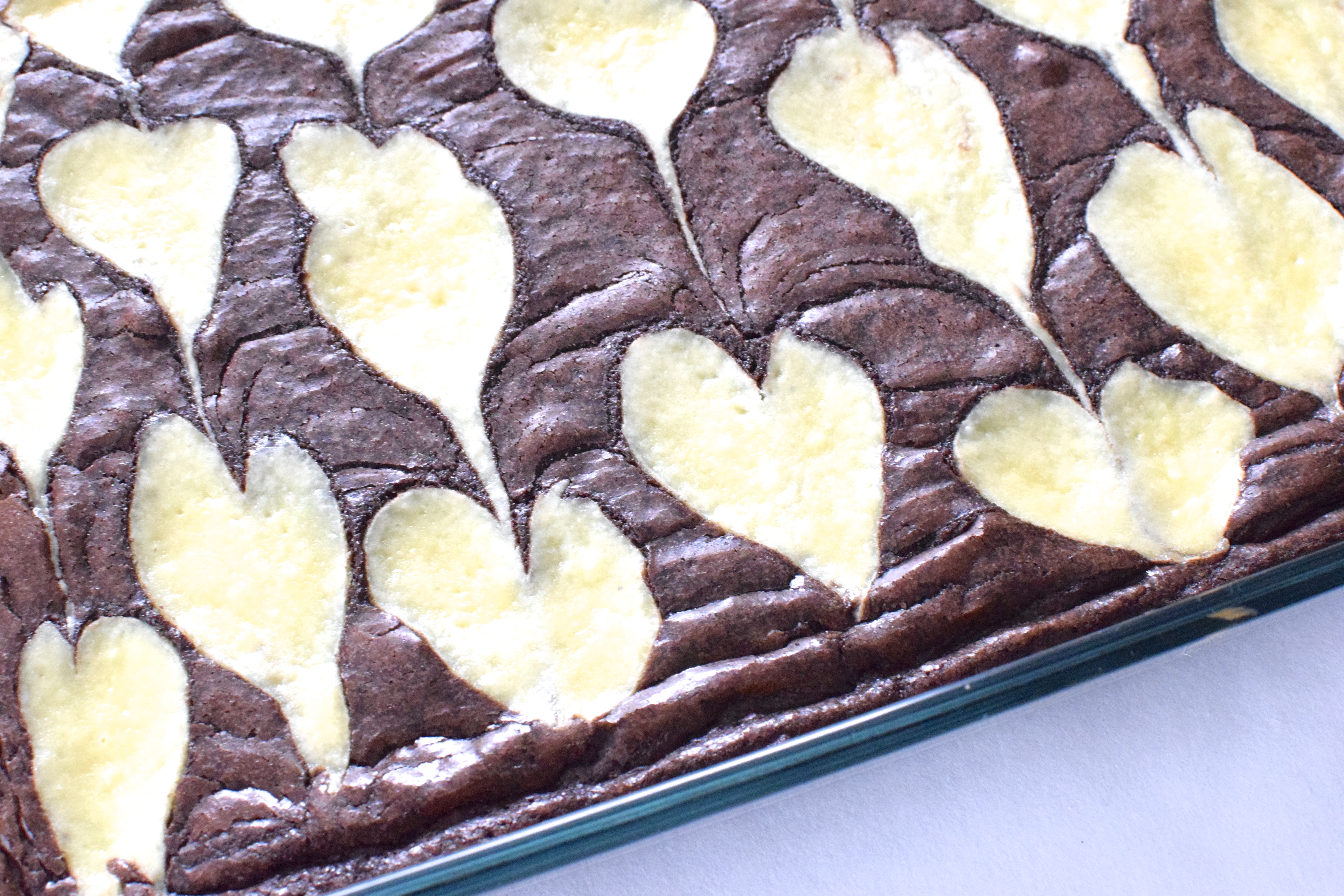 Allow to cool and cut around the hearts to serve. Super cute!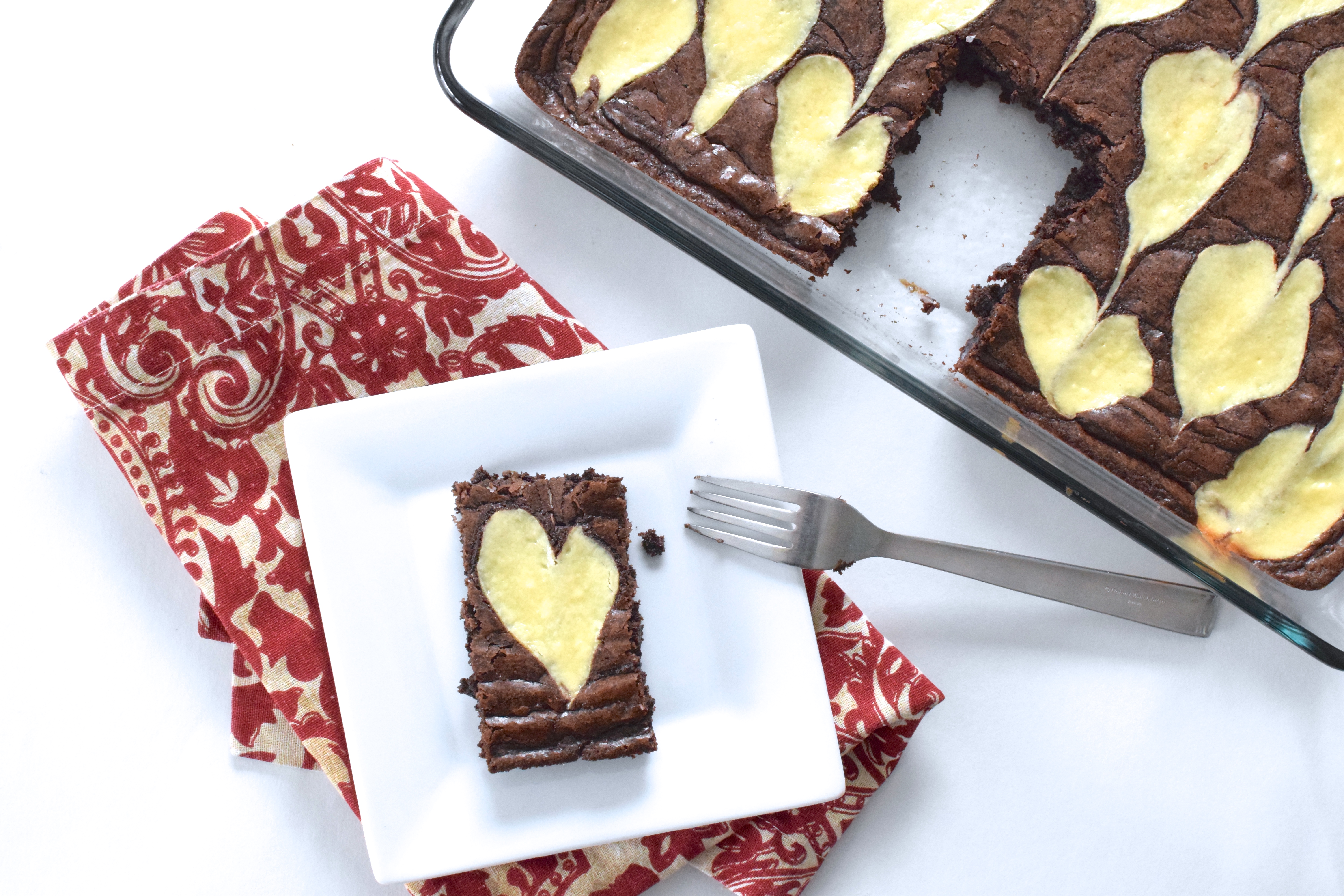 We think you'll LOVE these brownies. We sure do!
Cheesecake Brownies
Prep Time: 25 min. Cook Time: 30 min.
Ingredients:
Brownie Mix + Ingredients on the Box (usually eggs, oil, and perhaps water)
1 block cream cheese, softened
1 egg, room temperature
1/2 cup powdered sugar
1 tablespoon vanilla extract
Preparation:
Preheat oven to 350°. Grease a 13 x 9″ glass pan and set aside. Make brownies according to recipe. Spread brownie batter evenly in pan.
Then, make the cheesecake topping. Using an electric mixer, combine all remaining ingredients together until smooth. Dollop heaping teaspoons of cheesecake topping on the brownie batter. Drag a knife from one side of the pan to the other cutting the dollops in half to create heart shapes.
Bake for 30 minutes or until a toothpick comes out clean. Cool another 15 minutes before serving.