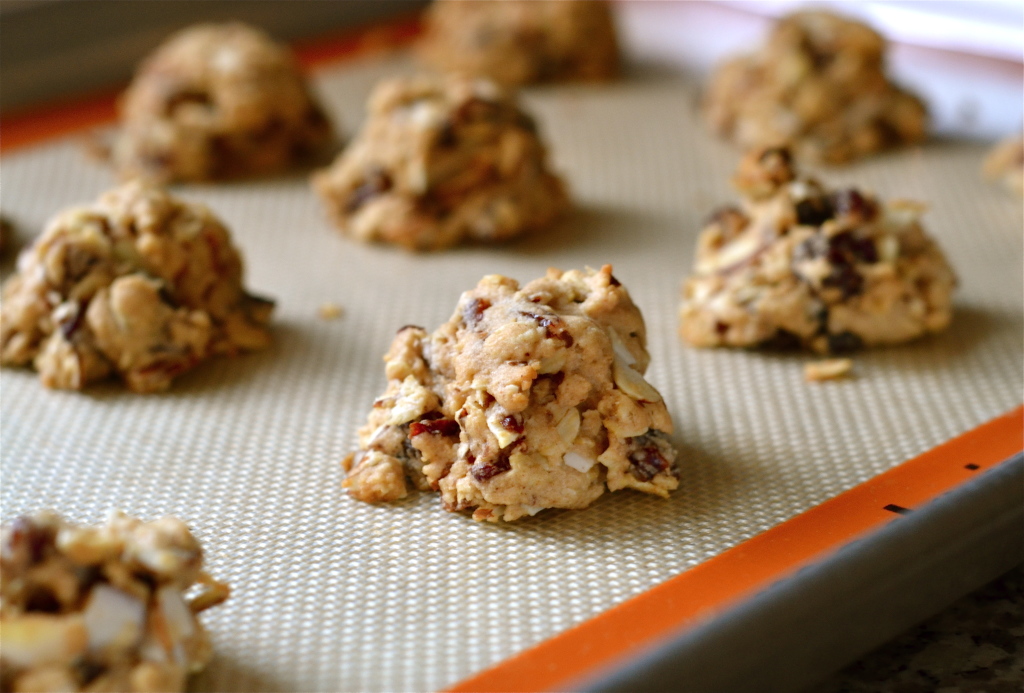 Earlier last week, it was -7° outside. Today, it was 59°. What in the world? Monday afternoon, with a foot of snow on the ground, we hunkered down and were stuck at home. And…we stayed there…for days! We baked cookies, drank peppermint hot chocolate, and watched movies during the day just because we could. These sweet, kid approved cookies are made from natural ingredients and are simple enough to make. And, they're vegan! Neat! To make these addicting cookies, just mix together the dry ingredients in one bowl, and the wet ingredients in another.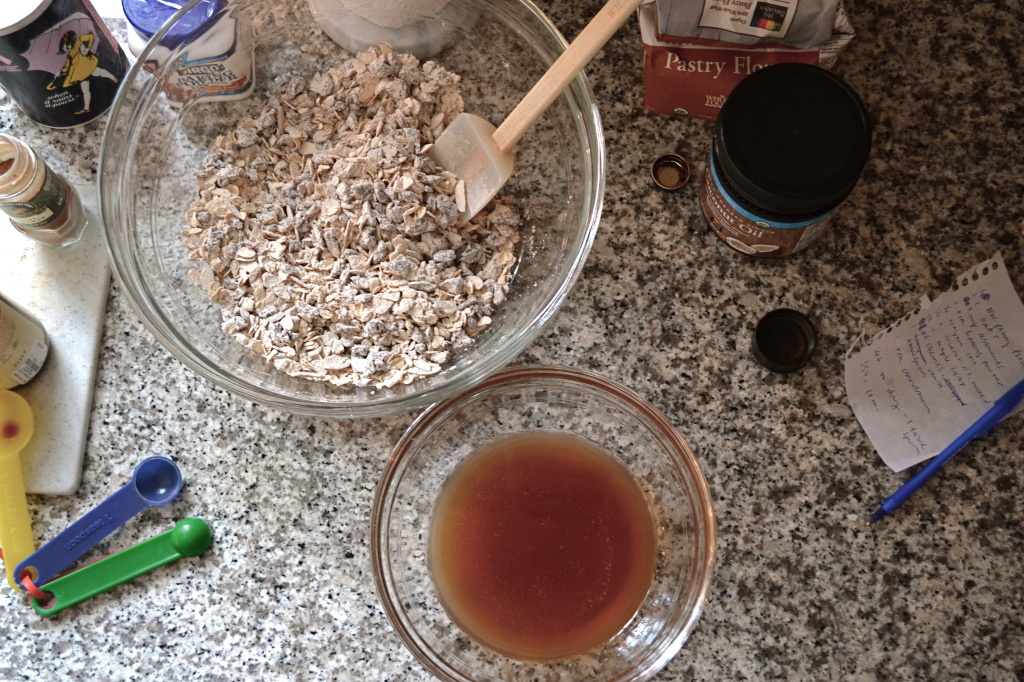 Then, mix the two together. Once all the ingredients are combined, you have my permission to go ahead and test the dough. Just sneak some. And perhaps more as you're placing them on the baking sheet. Nobody's watching.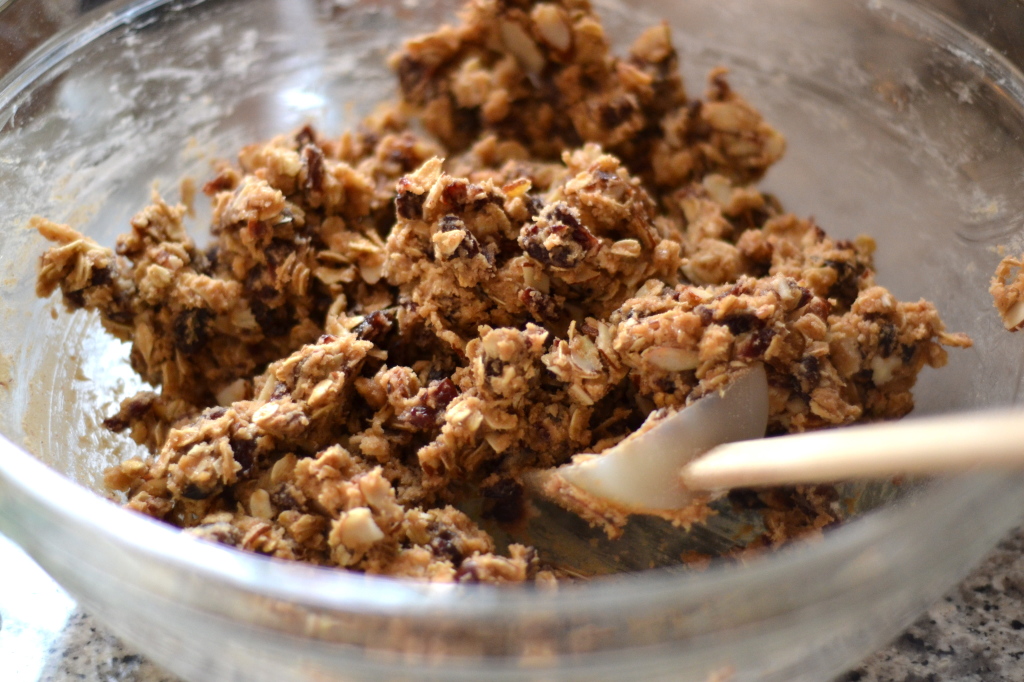 Cherry Almond Cookies
Adapted from the Fabulous Joy the Baker
Ingredients:
1 1/2 cups whole wheat pastry flour
1 cup old fashioned rolled oats
1 cup unsalted raw sliced almonds
1 teaspoon baking powder
1/2 teaspoon salt
1 teaspoon ground cinnamon
8 oz. dried cherries, chopped
1/2 cup coconut oil, melted
1/2 cup maple syrup
1 tablespoon vanilla extract
Preparation:
Preheat oven to 350°. In a large bowl, whisk together the flour, almonds, baking powder, salt, cinnamon, and cherries. Set aside. In another bowl, whisk the coconut oil, maple syrup, and vanilla together. Add the wet ingredients to the dry ingredients and mix until well combined.
Drop cookies by rounded tablespoonful on a baking sheet fitted with a silicone baking mat. Bake for 8 minutes until just set. They will still feel soft, and that is good.
Allow cookies to cool on the baking sheet for at least 10 minutes before transferring them to a wire rack to cool completely.
Makes 30 cookies