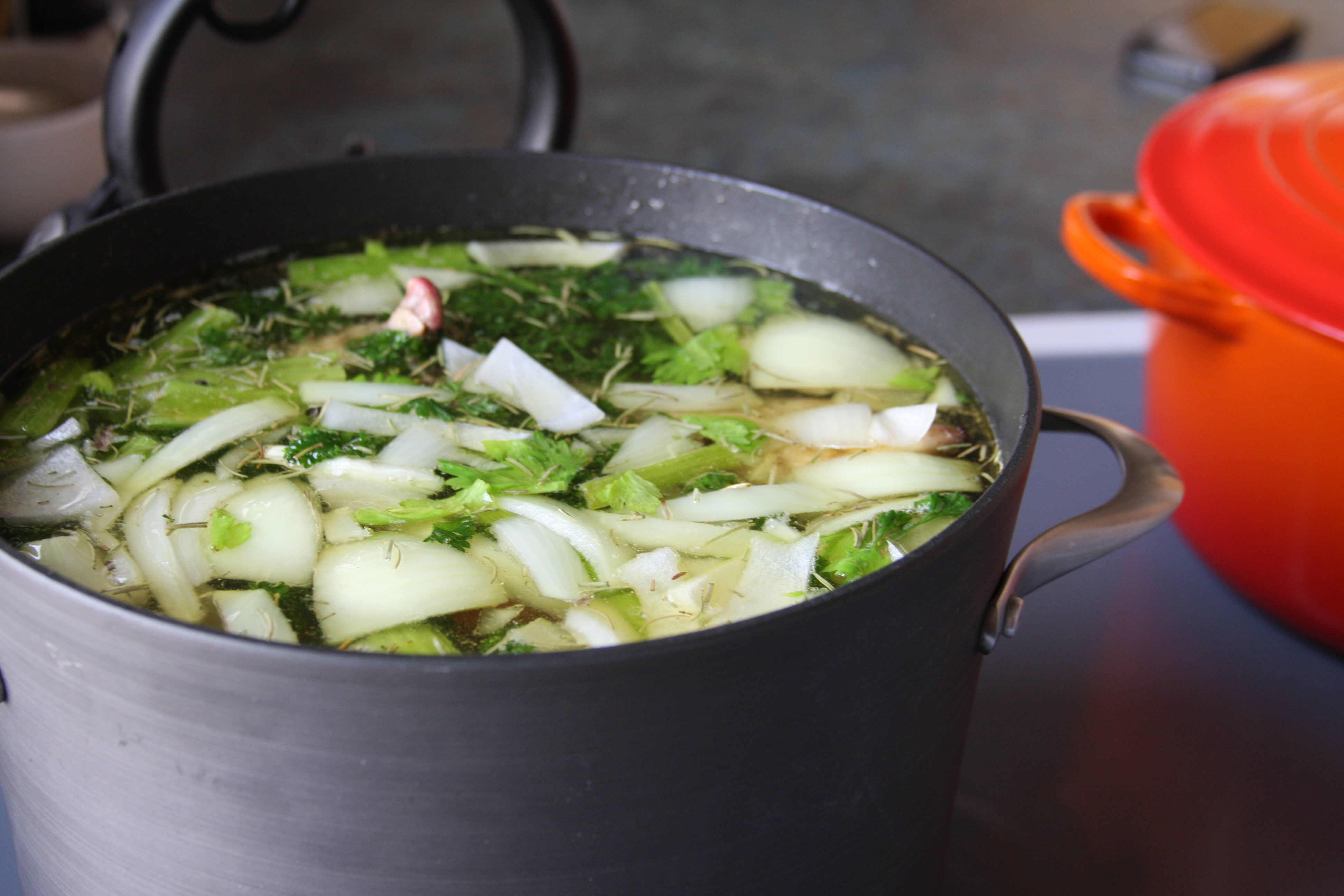 No plans this weekend? Might we offer something to try? Make your own chicken stock! Most recipes for a good homemade chicken stock are quite similar, but we've made some changes to make it our own. One thing that is essential in any stock recipe is time. And thyme. HA! Ours takes five hours, but is well worth the wait. We use this stock to kick up our dishes (like our Newlywed Risotto andButternut Squash Soup) and the flavor is unmatched to any stock that has been sitting in a can or cardboard box for weeks on a shelf. Another added perk is that we now have a gallon of this stuff in our freezer for future use. So plan ahead: save the chicken carcases from your weeknight meals, and use them to create something that will last quite a while.
Ingredients:
3 chicken carcases
1 medium yellow onion, medium chopped
3 carrots, medium chopped
3 celery stalks, medium chopped
7 springs of thyme
20 whole peppercorns
1 small bunch parsley
1 gallon cold water
2 teaspoons Kosher salt
Preparation:
Place chicken carcases in a large stock pot, and add water and salt. Bring to a simmer on medium low for 3 to 4 hours. Add onion, carrot, celery, thyme, parsley, and peppercorns and continue to simmer for another hour.  Be sure to skim the top as needed.
Next, strain the stock through a sieve.
Behold! Stock! Use immediately, or freeze and use later.