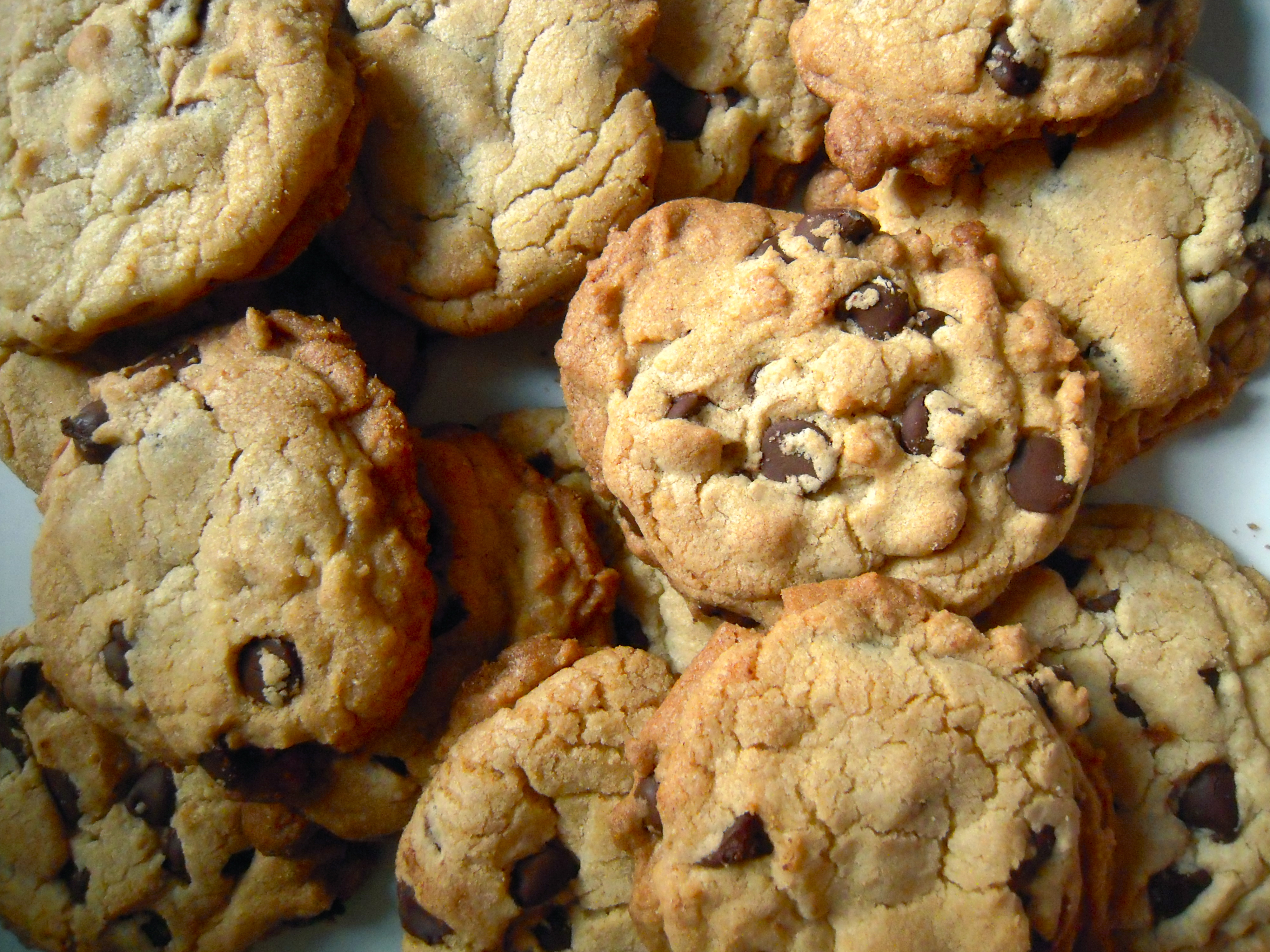 Everyone has their favorite chocolate chip cookie recipe. This is ours.  It was given to Neil years ago while teaching, and we haven't found a better one since. This recipe is unique because of one ingredient used….(dieters, don't read any further)…Crisco butter flavored sticks. Oh man. Don't think about it too much, just add it in. We hope you enjoy this variation of a classic!
Ingredients:
1 Crisco butter flavored stick
3/4 cup light brown sugar
3/4 cup white sugar
1 teaspoon vanilla
2 eggs
2 1/4 cups flour
1 teaspoon baking soda
1 teaspoon salt
1 12-ounce bag semi-sweet chocolate chips
Preparation:
Preheat oven to 375°.  In a large bowl, blend together Crisco, brown sugar, white sugar, vanilla, and eggs. Mixture should be a bit lumpy. Next, add the flour, baking soda, and salt.
Stir in the chocolate chips. Scoop cookies (about 1 tablespoon each) onto sheet pan (great time to use your Silpat), and bake for about 10-12 minutes.
Enjoy fresh out of the oven and with a tall glass of milk.