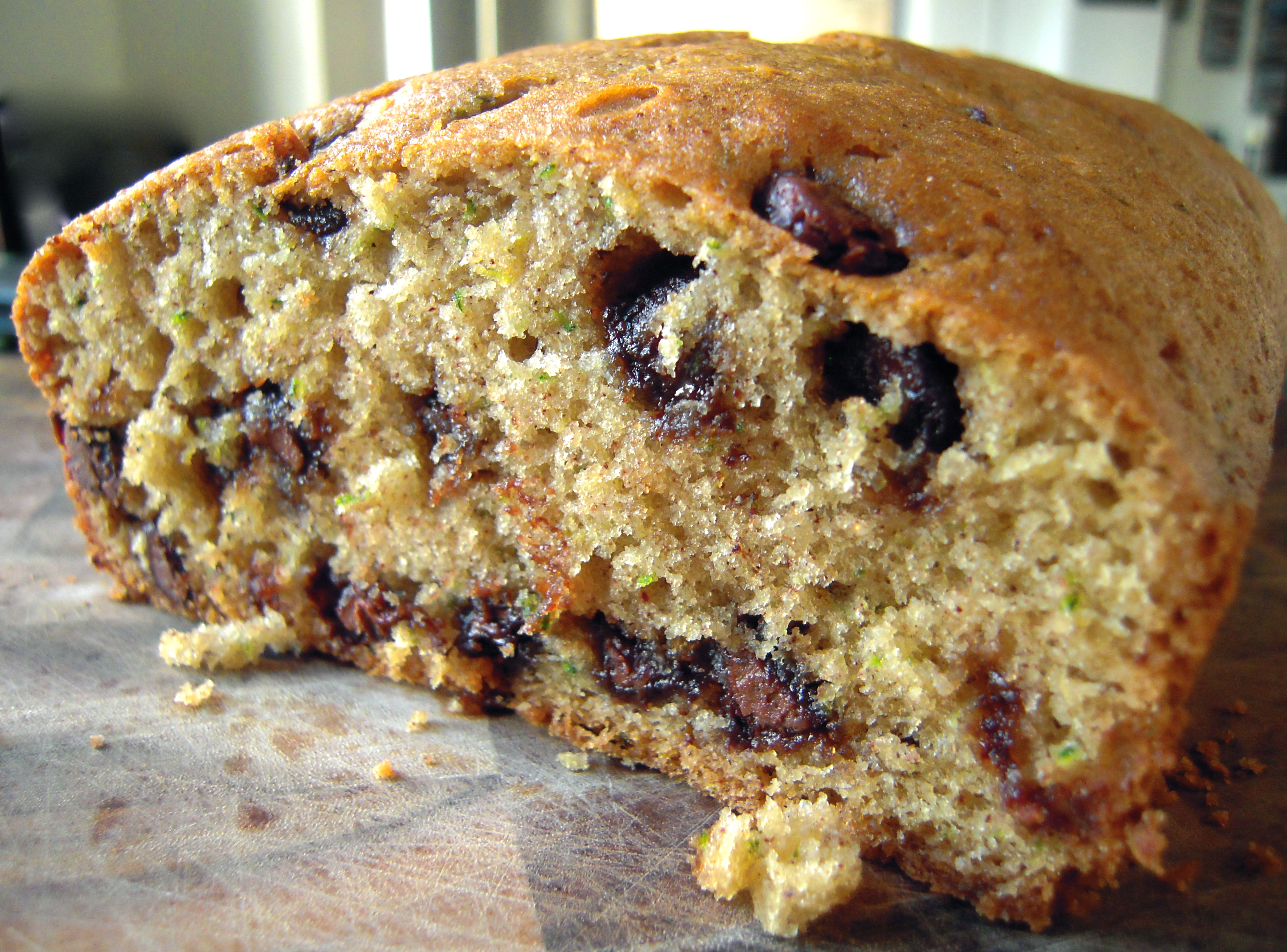 Mama always said to eat your vegetables! Neither of us grew up eating zucchini bread too often and were pretty hesitant to the idea of incorporating vegetables in a sweet bread (especially since Whitney doesn't like carrot cake). And then it happened: we tried it…and we loved it. So, here is our version of zucchini bread. If you have zucchini growing in your backyard, this is a great opportunity to use them. It's the perfect sweet bread for a summer dessert, garden party (does anyone have those?), or weekend breakfast.
Ingredients:
2 eggs
1/2 cup vegetable oil
1 cup sugar
1 cup finely grated zucchini (about one medium-sized zucchini)
1 teaspoon vanilla extract
1 1/2 cups all-purpose flour
1/2 teaspoon baking soda
1/4 teaspoon baking powder
1/2 teaspoon salt
1 teaspoon cinnamon
1 cup milk chocolate chips
Preparation:
Preheat oven to 350°. Butter and flour a 10″ loaf pan.
In a large bowl (or electric mixer), whisk together first five ingredients (egg/oil/sugar/zucchini/vanilla) until smooth. Set aside.
In a medium bowl, combine the next five ingredients (flour/baking soda/baking powder/salt/cinnamon).
Add 1/2 of the dry mixture to the wet mixture and stir until combined. Repeat with the rest of the dry mixture. Stir in the chocolate chips with a spatula and transfer batter to the loaf pan, spreading it evenly within the pan.
Bake at 350° for about 45 minutes, or until a toothpick comes out clean (except for the melted chocolate) from center. Transfer to a cooling rack and allow to cool for at least 15 minutes.
Makes one 10″ loaf.