Whitney recently traveled to Cleveland for the American Music Therapy Association national conference. Having never been to this city, we did research and found some culinary hot spots. Luckily, some of the girls at the conference were also foodies and agreed to check out some of the places, one of which was Iron Chef Michael Symon's restaurant, Lola.
First stop, The Chocolate Bar. This is an adorable restaurant and bar right off 4th street. They try to incorporate chocolate in most of their selections, and have the movie "Charlie and the Chocolate Factory" on repeat. The service can't be beat either! Our waitress, Laura, was the most friendliest, genuine person, who truly cared that we were enjoying every minute. Our group ended up going back to this place all three nights of the trip to try more of their chocolatey creations.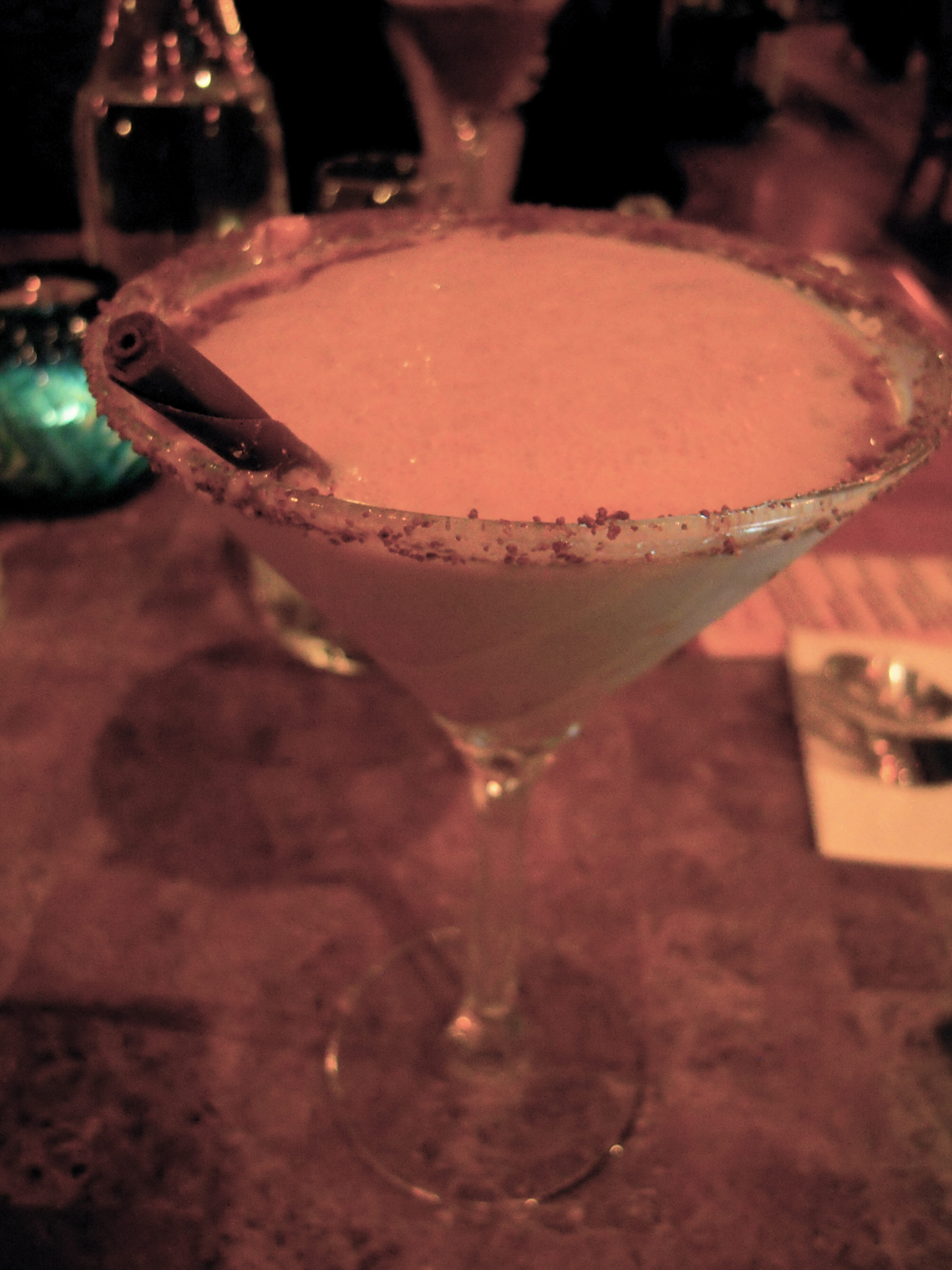 The Peanut Butter Cup Martini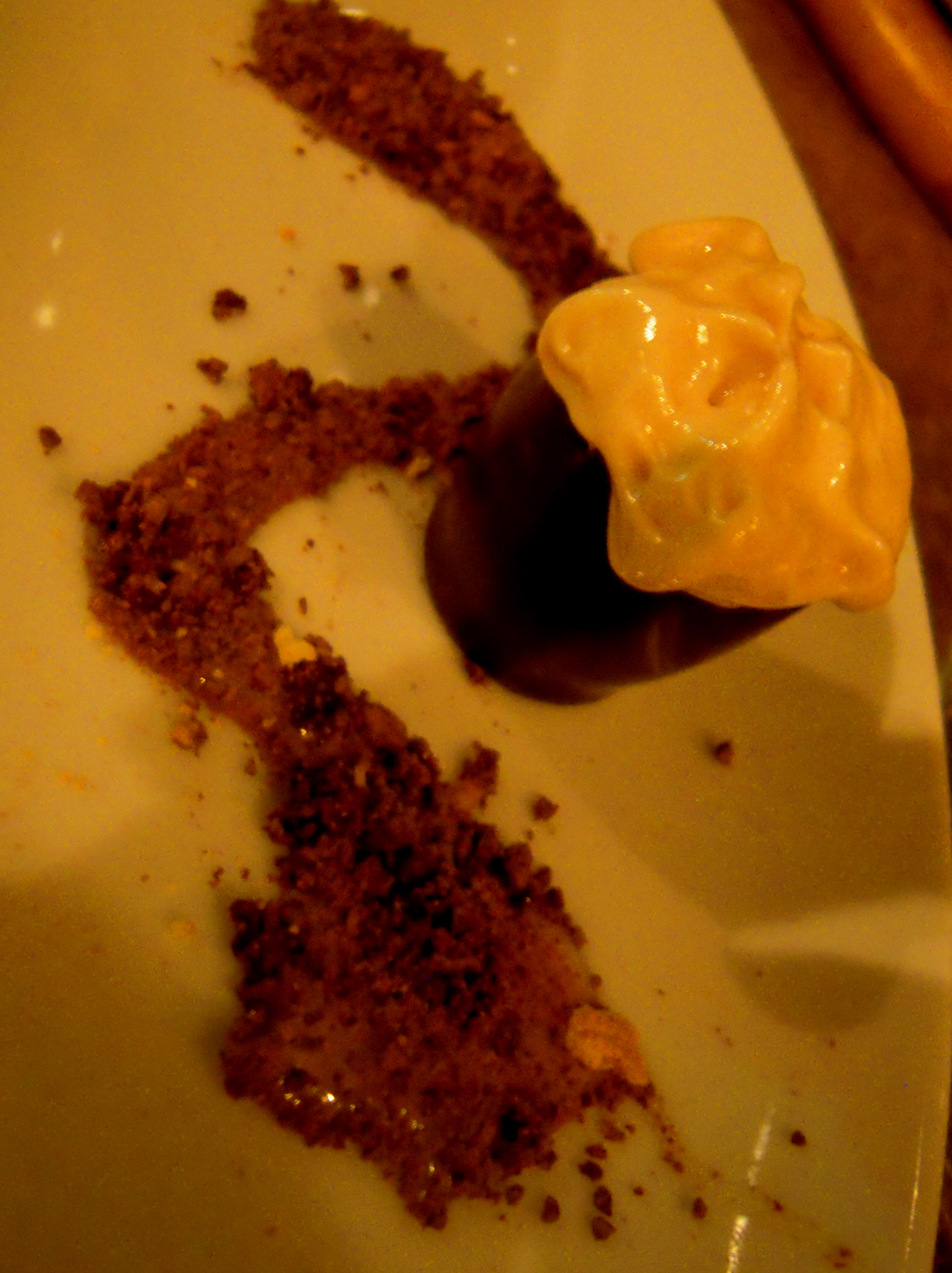 Alcohol Infused Caramel Whipped Cream in a Dark Chocolate Cup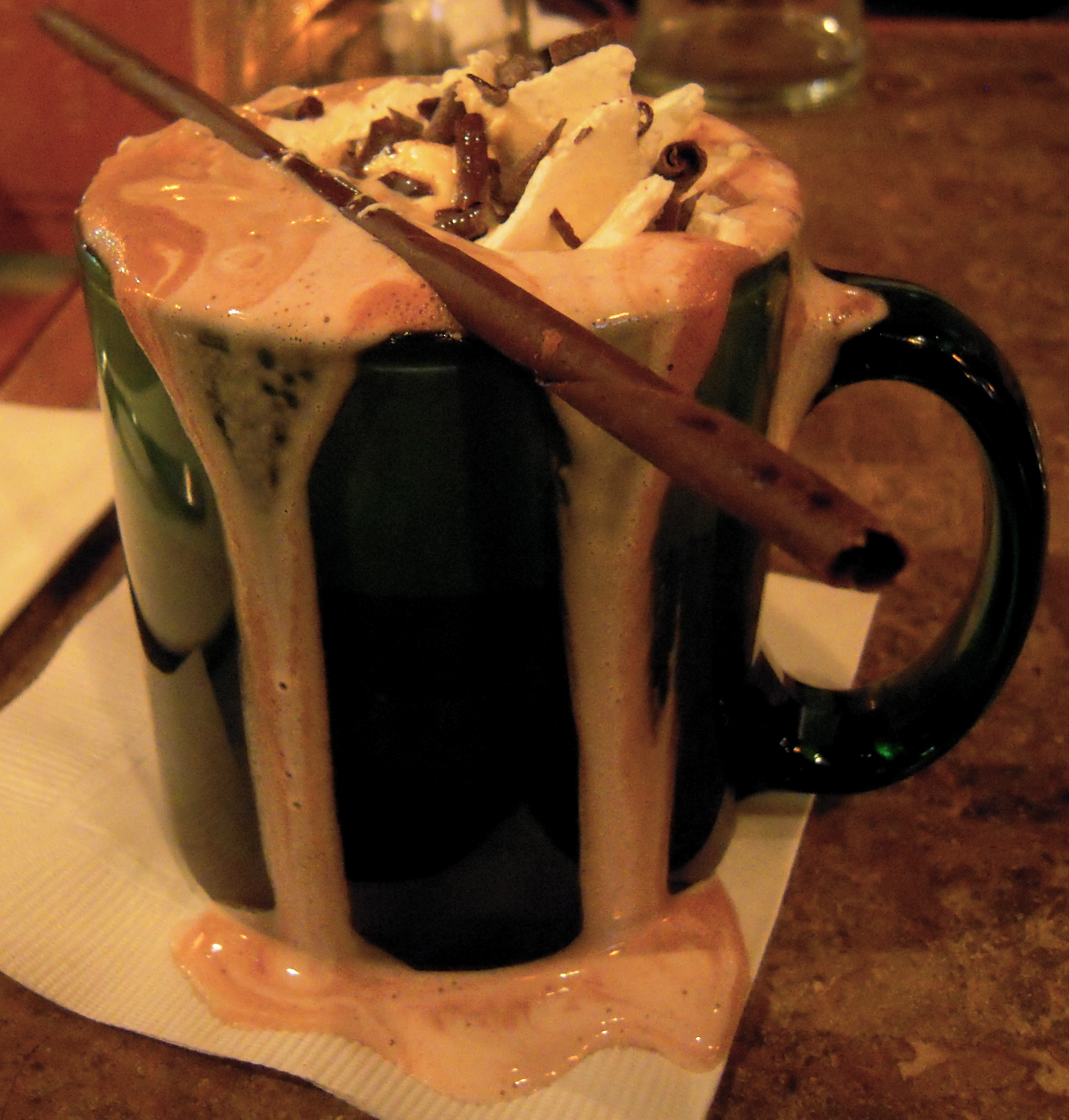 Hot Chocolate with Bailey's Irish Cream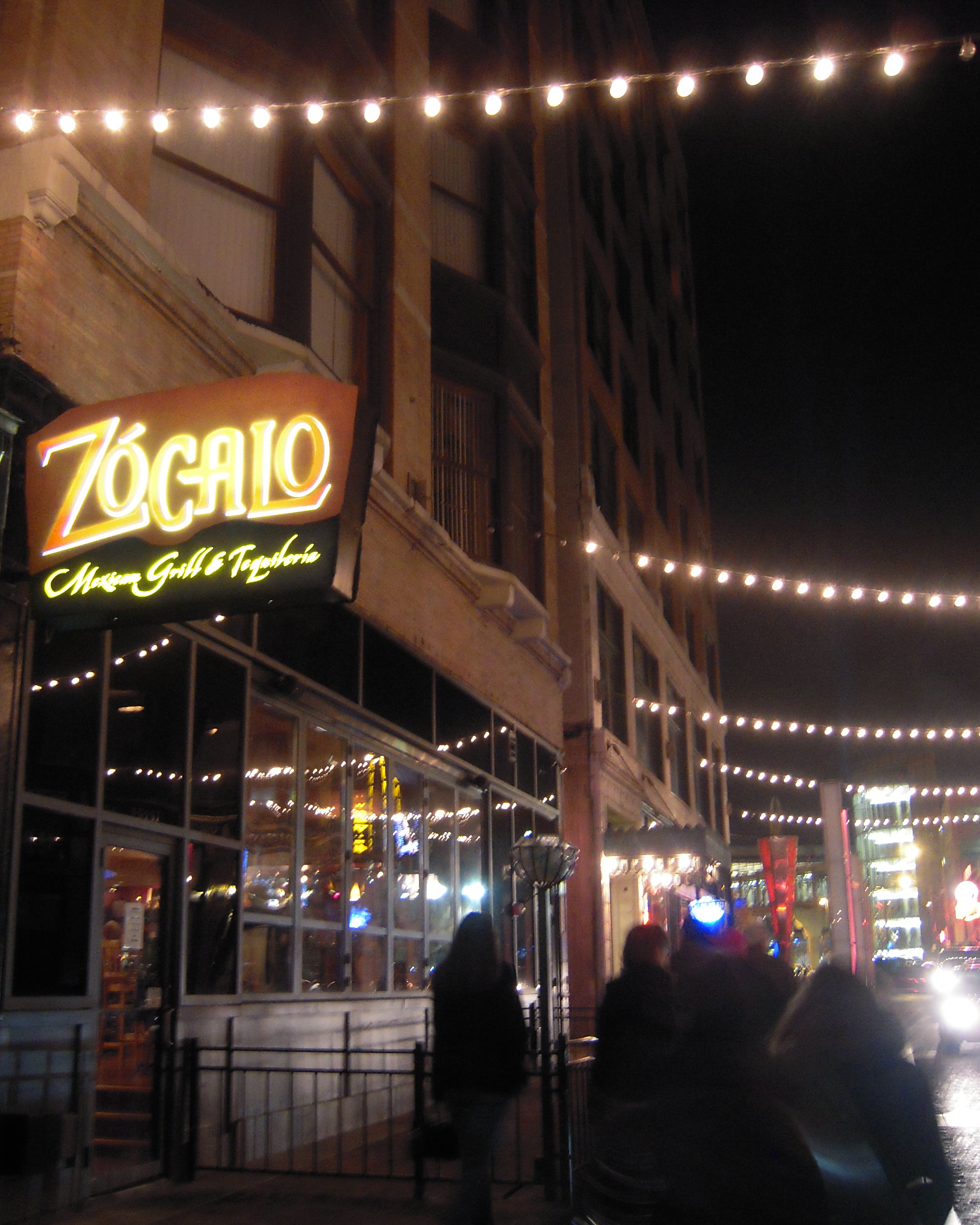 Next stop, Zócalo. All of the dishes at this Mexican restaurant were created by Food Network star, Aarón Sanchez. The carnitas were incredibly juicy and full of flavor.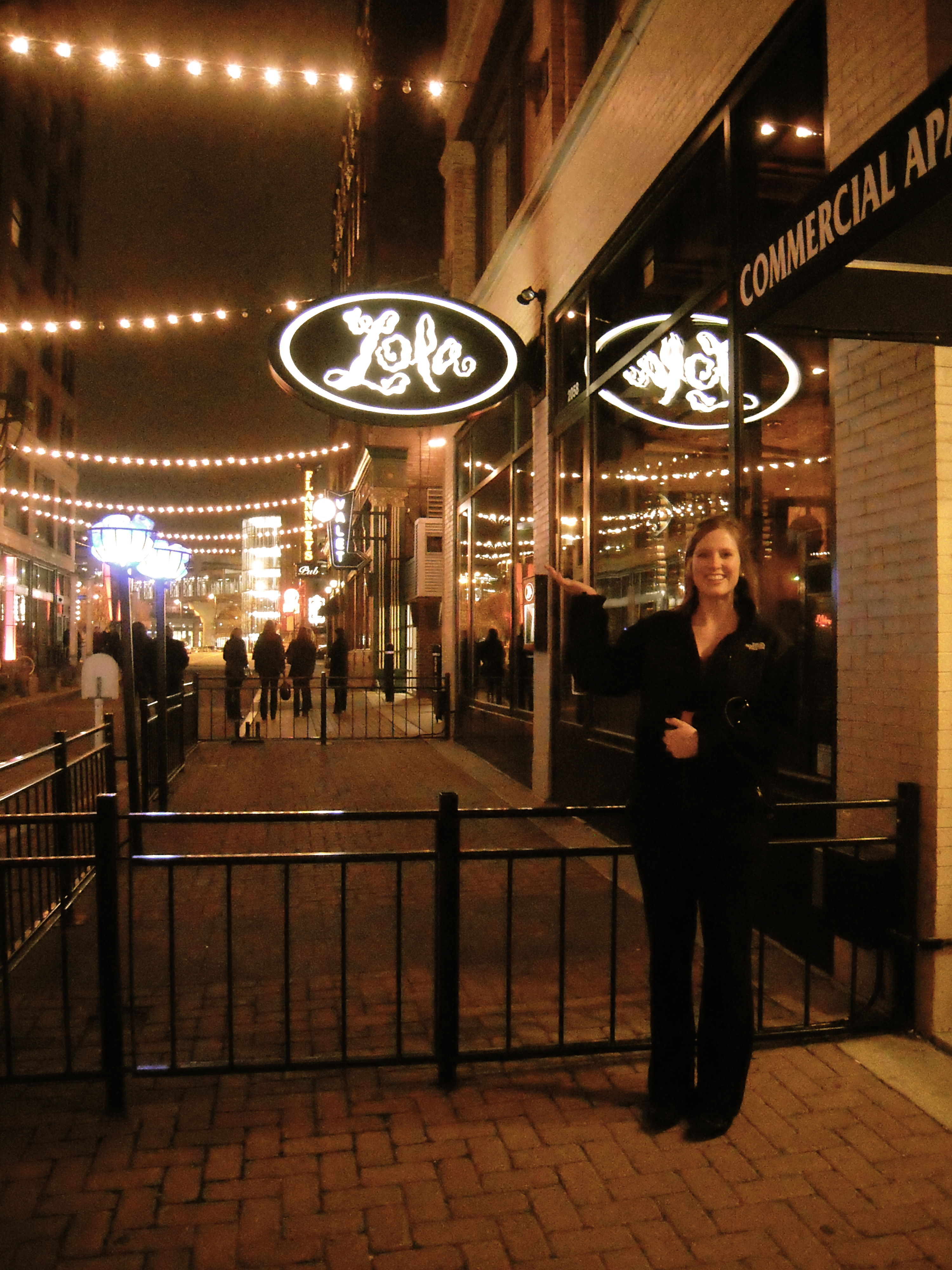 And finally, Lola. This is Iron Chef Michael Symon's upscale restaurant. Located on 4th street, this place was tough to get into  (their earliest reservation was at 9:45), but well worth the wait.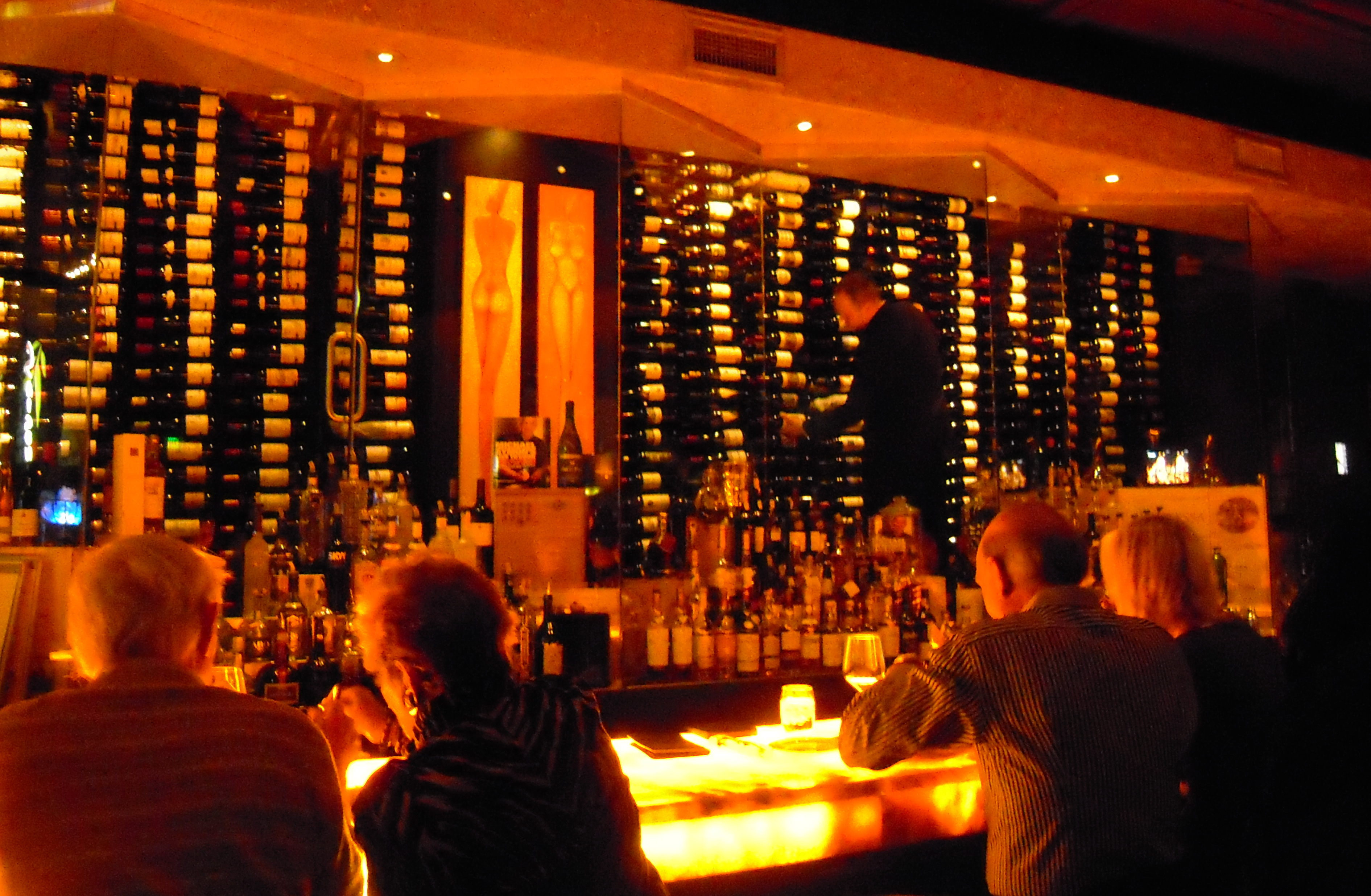 Here is the bar at Lola. Yes, that's a man retrieving a bottle of wine inside the glass casing.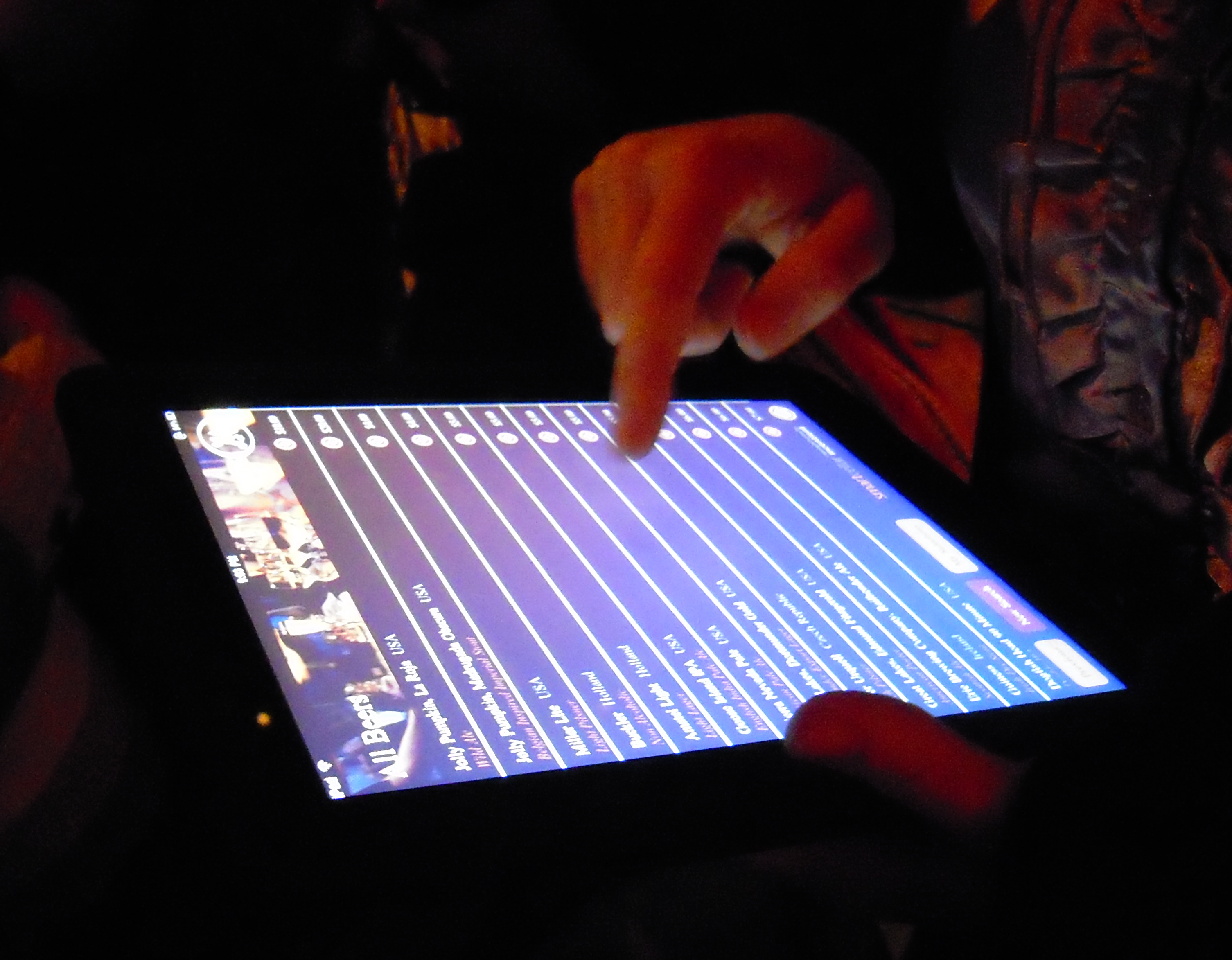 It's not just an iPad- it's the drink menu! Ingenious. They had about five iPads behind the bar, displaying the word "LOLA" in big letters across the screen. When we asked to see the drink list, the bartender handed us one of the iPads. After clicking on "LOLA," another screen pops up where you can select if you'd like wine, beer, etc. Next, you can pick further specificities of the drink. If you prefer wine, you have the option to click on the name to see the region the wine comes from, stats about the wine, and even a picture of the bottle label. Only one critique… what if someone (who may have had one too many drinks) accidentally drops the iPad?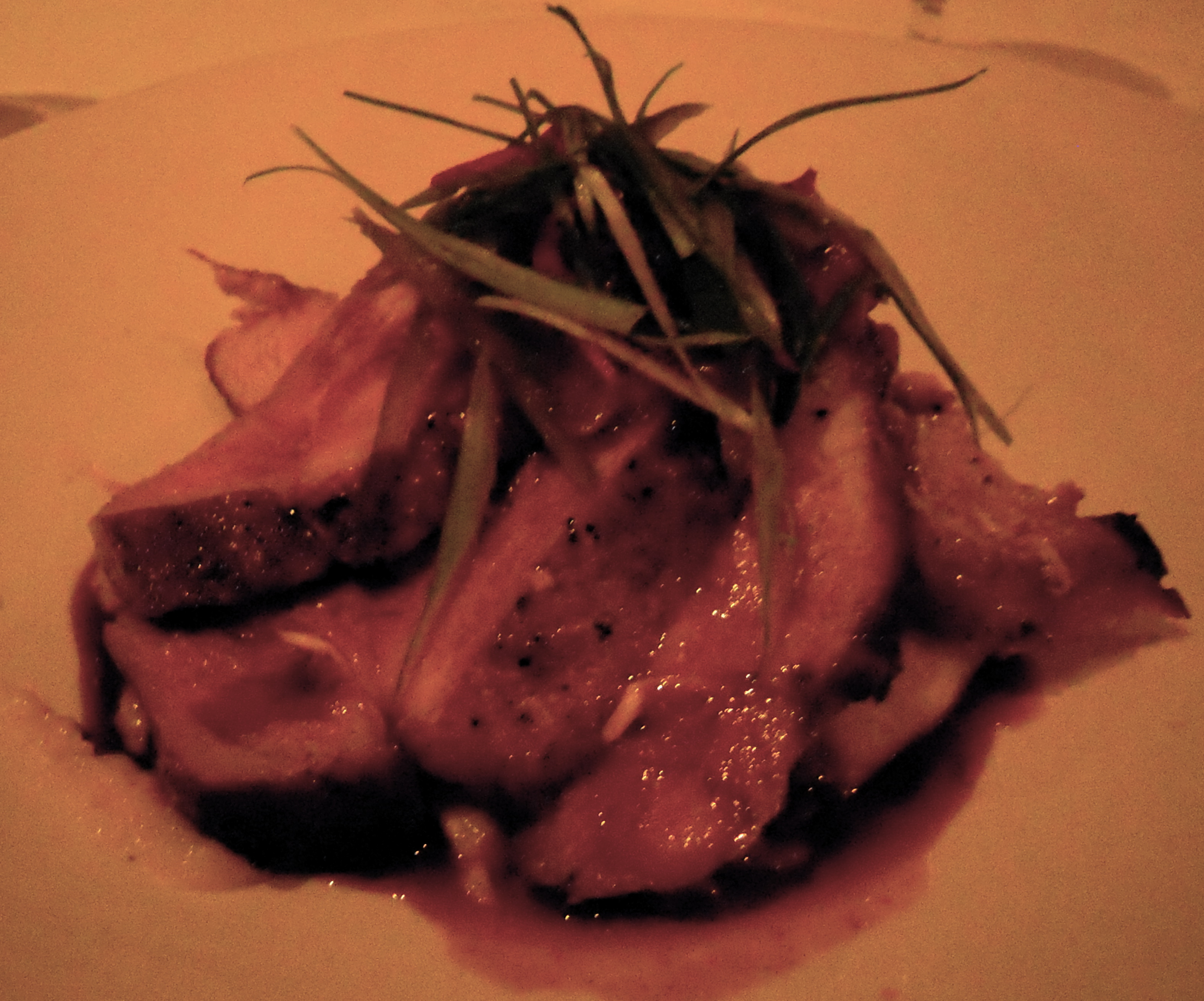 For an entrée, I chose the Smoked Berkshire Pork Chop. Highest recommendation of the waiter, it was the one dish they haven't changed since opening. Berkshire Pork is the cream of the crop- similar to Kobe Beef. This dish was truly unbelievable. The Newlywed Chefs are now the proud owners of an autographed copy of Michael Symon's cookbook, and you can put money on seeing some of those recipes pop up on this site in the near future.
Who knew Cleveland had such good food?