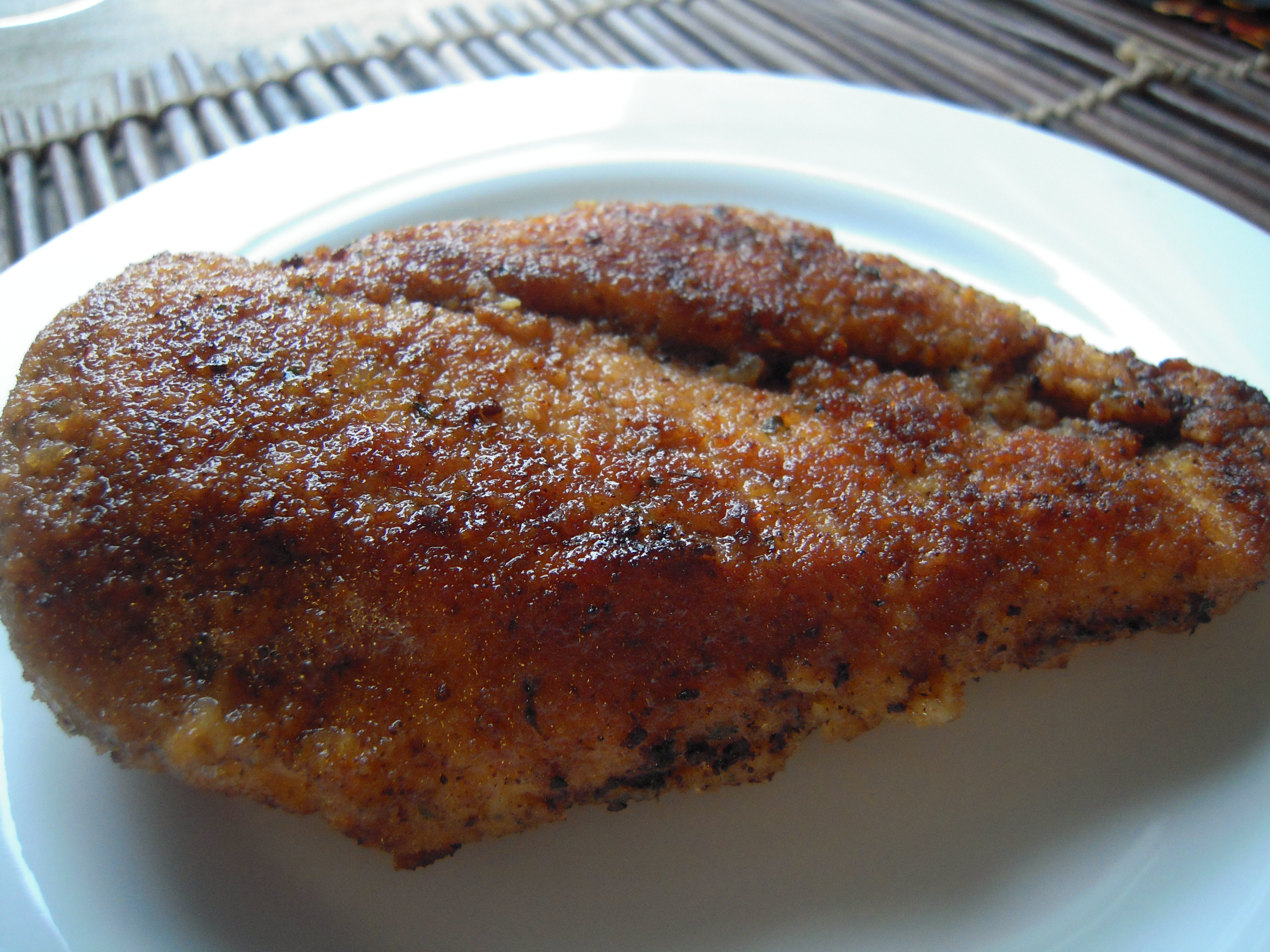 This is a classic recipe introduced to the family by Whitney's dad, Jim. Growing up, everyone in the house looked forward to when dad would make D.S.C. for dinner. Years later, Jim is now a proud grandfather of two, and enjoys cooking the meal for the grandkids! So, "D.S.C." has lovingly been changed to "G.S.C." But to Whitney, he'll always be Daddy. Super easy to make, but the flavor is always perfect! Can be easily transformed to Chicken Parmesan, Picatta, Marsala, and more. Jim recommends buying thin chicken breasts, or pounding thick ones to ensure even cooking.
Ingredients:
4 boneless, skinless chicken breasts
2 eggs
2 cups Italian breadcrumbs (for extra crunch, try 1 cup bread crumbs, and 1 cup Panko)
4 tablespoons butter
Olive oil
Preparation:
Create an assembly line. At the start of the line, have your chicken breasts ready and waiting. Next, lightly beat the eggs in a medium sized bowl. Fill another medium sized bowl with the breadcrumbs. At the end of the assembly line, place a clean plate for the chicken to land.
Then, begin the assembly! Take one chicken breast at a time, and submerge it in the egg wash. Next, transfer the egg covered chicken to the breadcrumbs and pat lightly to completely coat. Place on landing plate, and continue through the assembly line with the remaining chicken.
In a large nonstick pan, heat 2 tablespoons of the butter and about 3 tablespoons of olive oil. Once heated, gently lay the chicken breasts in the pan. Sauté until golden brown (3-4 minutes), and flip. Add the rest of your butter and more olive oil to the pan, and sauté the other side of the chicken (3-4 minutes).
Transfer to another plate to let chicken rest. Serve hot!