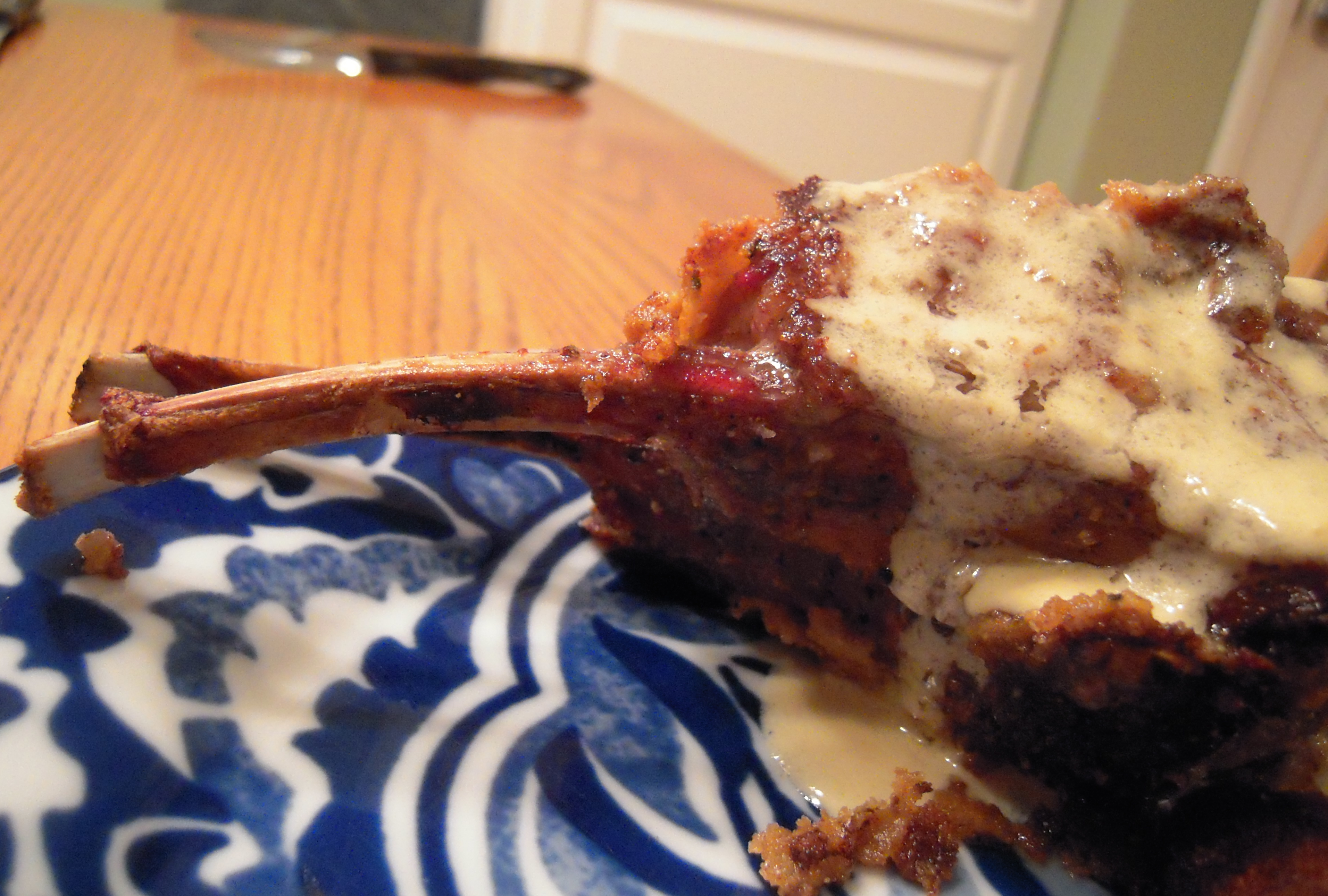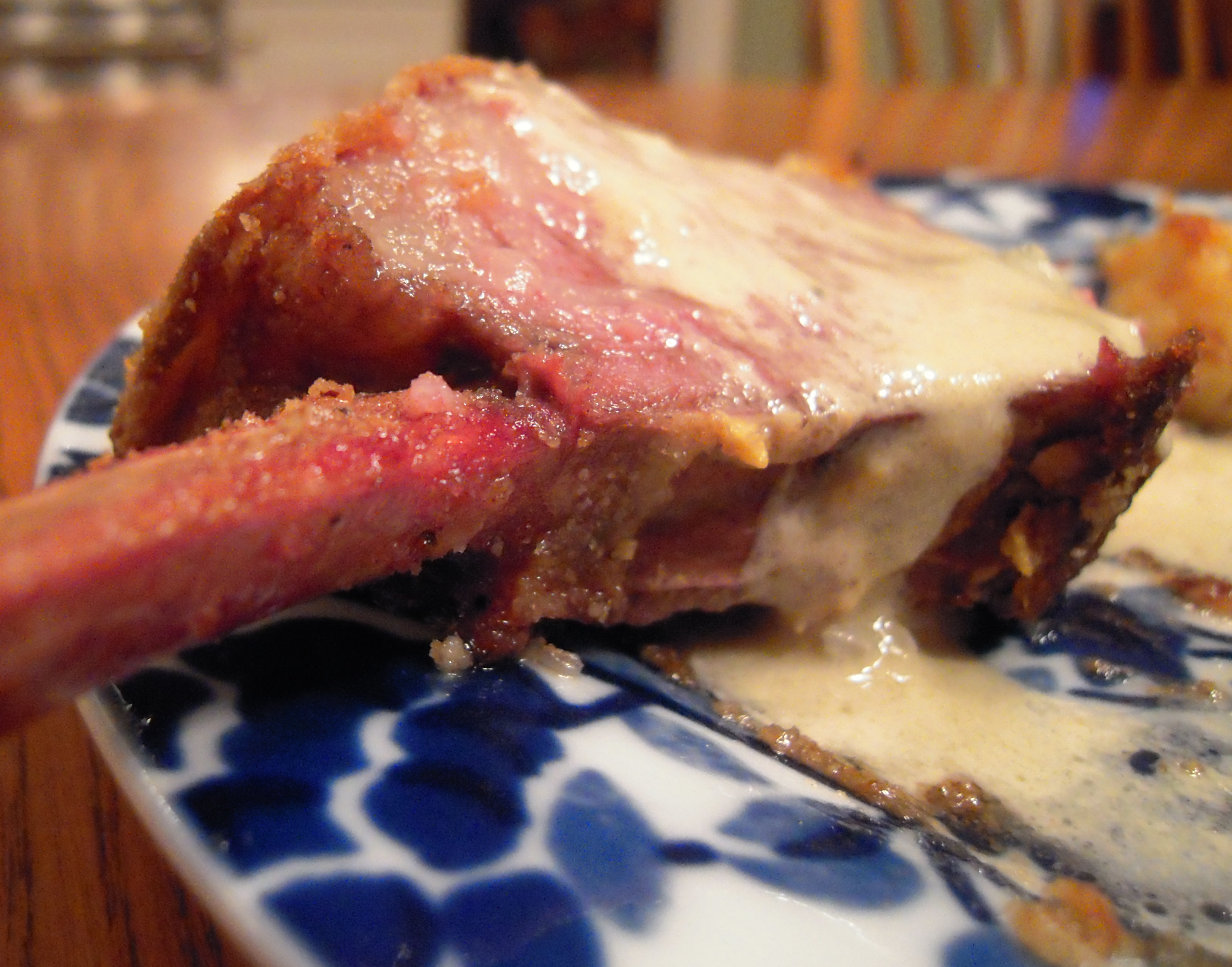 Neil had the pleasure of cooking this mouth-watering dish with Whitney's dad during Thanksgiving break. If you haven't tried lamb, please do. Lamb has a juicy, flavorful taste that just can't be beat. This impressive dish is sure to please at your holiday dinner table.
Ingredients:
Lamb:
Full rack (8 ribs) of lamb, about 1.75 lbs, frenched
2 cups Italian breadcrumbs
1/2 cup Dijon mustard
Sauce:
1 tablespoon Dijon mustard
1 tablespoon butter
4 oz. crumbled Gorgonzola cheese
1/4 cup heavy cream
Splash of brandy
Preparation:
Preheat oven for 350°. Place lamb outside on the grill for 5-7 minutes on each side. If cooking indoors, place lamb in a cast iron skillet with olive oil and sear on medium high for 3 minutes on each side.
Remove lamb from heat, and let rest for 10 minutes on a sheet pan. Coat the lamb with the Dijon mustard, followed by a coating of breadcrumbs. Add more as needed.
Place the lamb in the oven, and cook for 25 minutes.
While the lamb is in the oven, prepare the sauce. Melt a tablespoon of butter in a saucepan over low heat. Then, add Gorgonzola, cream, and brandy, and stir constantly until melted.
Remove lamb from oven, and let rest for 10 minutes. Spoon sauce over cut lamb, and enjoy!
Serves 3.
P.S.- Wondering what a "frenched" cut of lamb looks like? Neil and Jim will show you: