Once upon a time I was falling in love (with these cookies), now I'm only falling apart (because we ate them all)…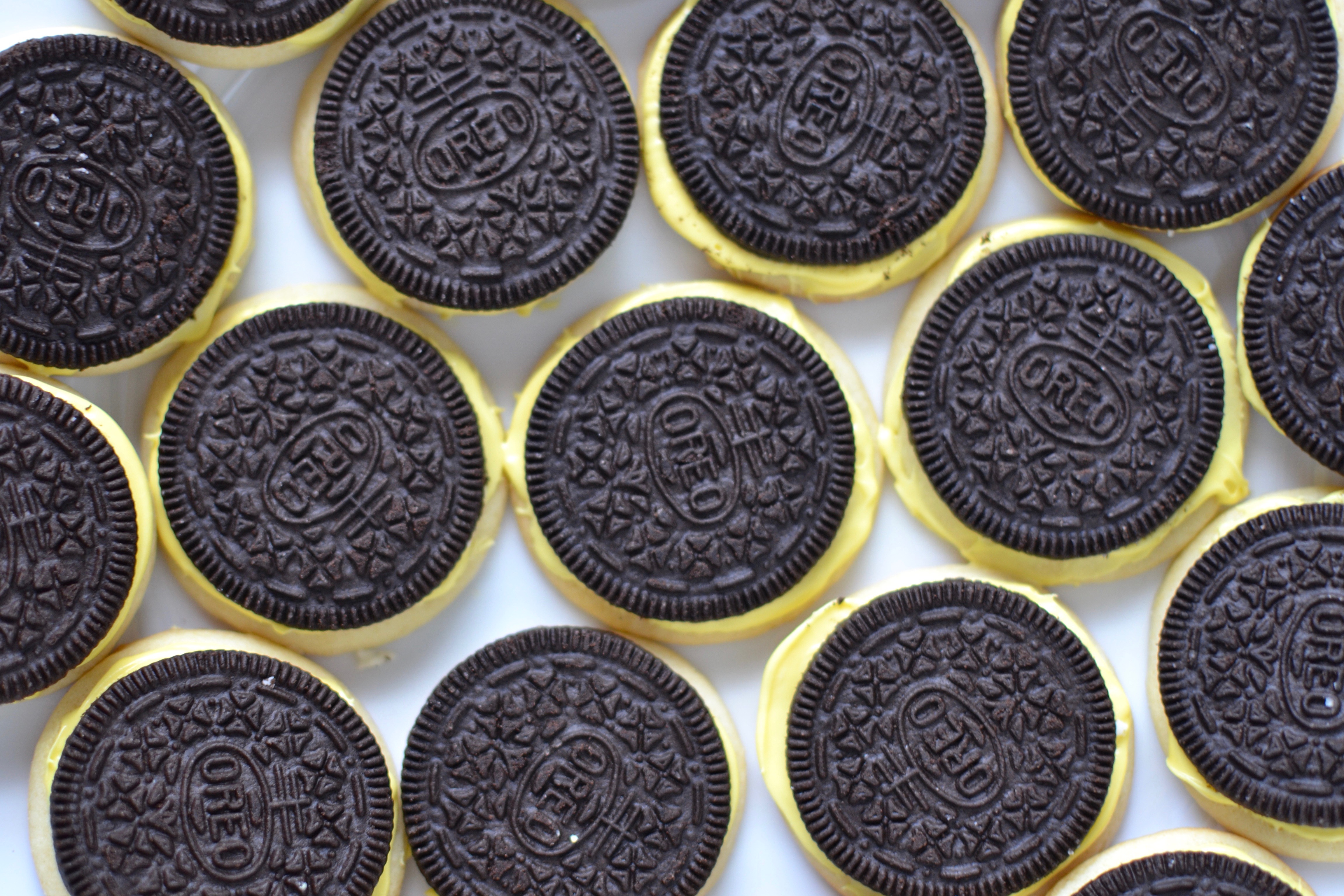 Monday is the GREAT AMERICAN TOTAL SOLAR ECLIPSE and folks here in St. Louis (including us) are PUMPED. People are taking off work, scrambling to find stores that are still selling eclipse glasses, and some schools even called off. Our house is in the path of totality, and we'll get about 1 minute and 33 seconds of darkness. So of course, to celebrate, I made cookies! These cookies are super simple to make, and you can use store-bought ingredients to make them if you're in a pinch for time. Since the eclipse is tomorrow, that might be a good option. If you have time to make sugar cookies from scratch, we recommend this recipe.
Step One: Grab a baked sugar cookie and make sure it's slightly bigger than an Oreo.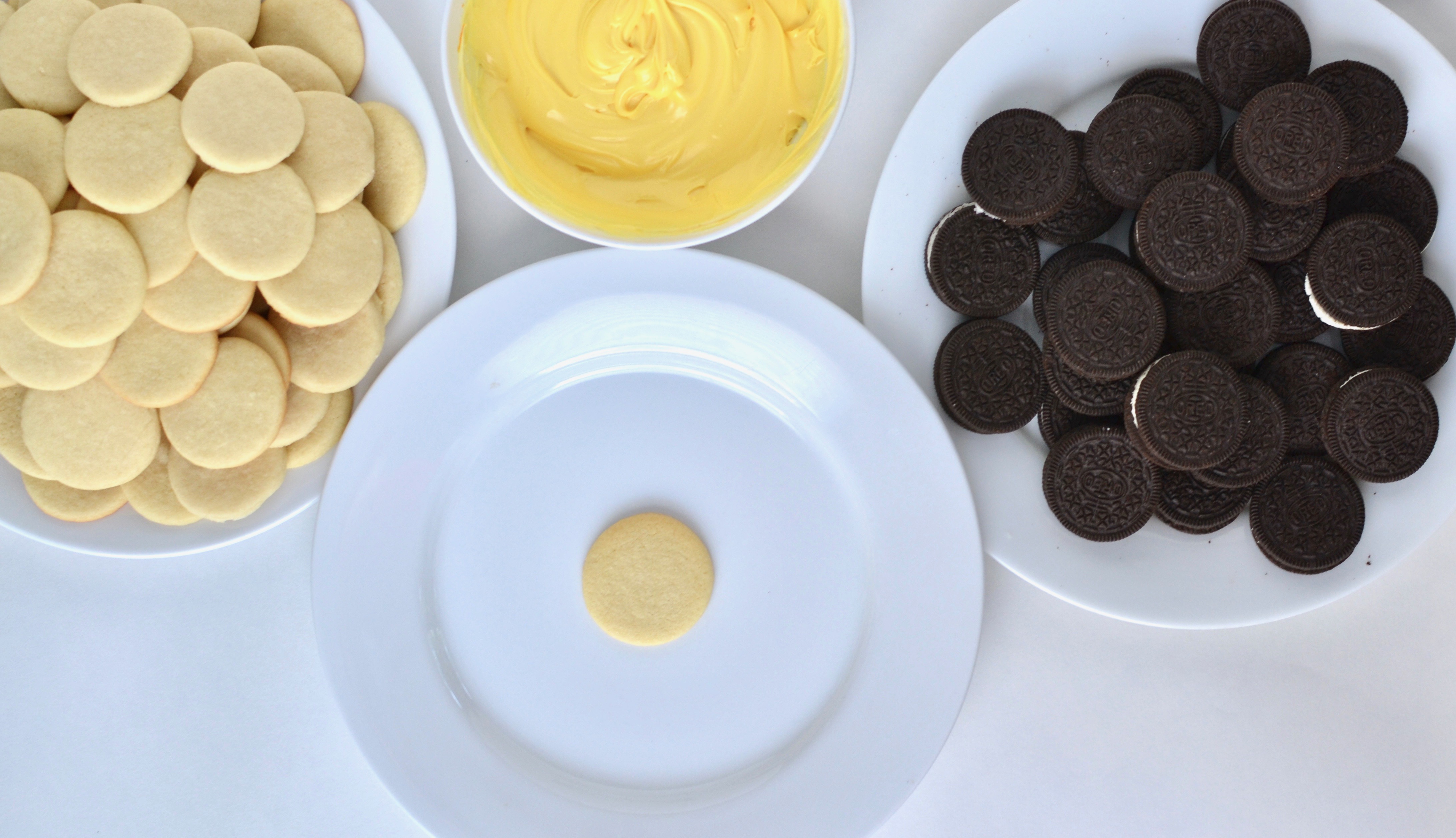 Step Two: Evenly spread yellow frosting on the sugar cookie. You can just add food coloring to store-bought vanilla frosting if you're in a pinch for time.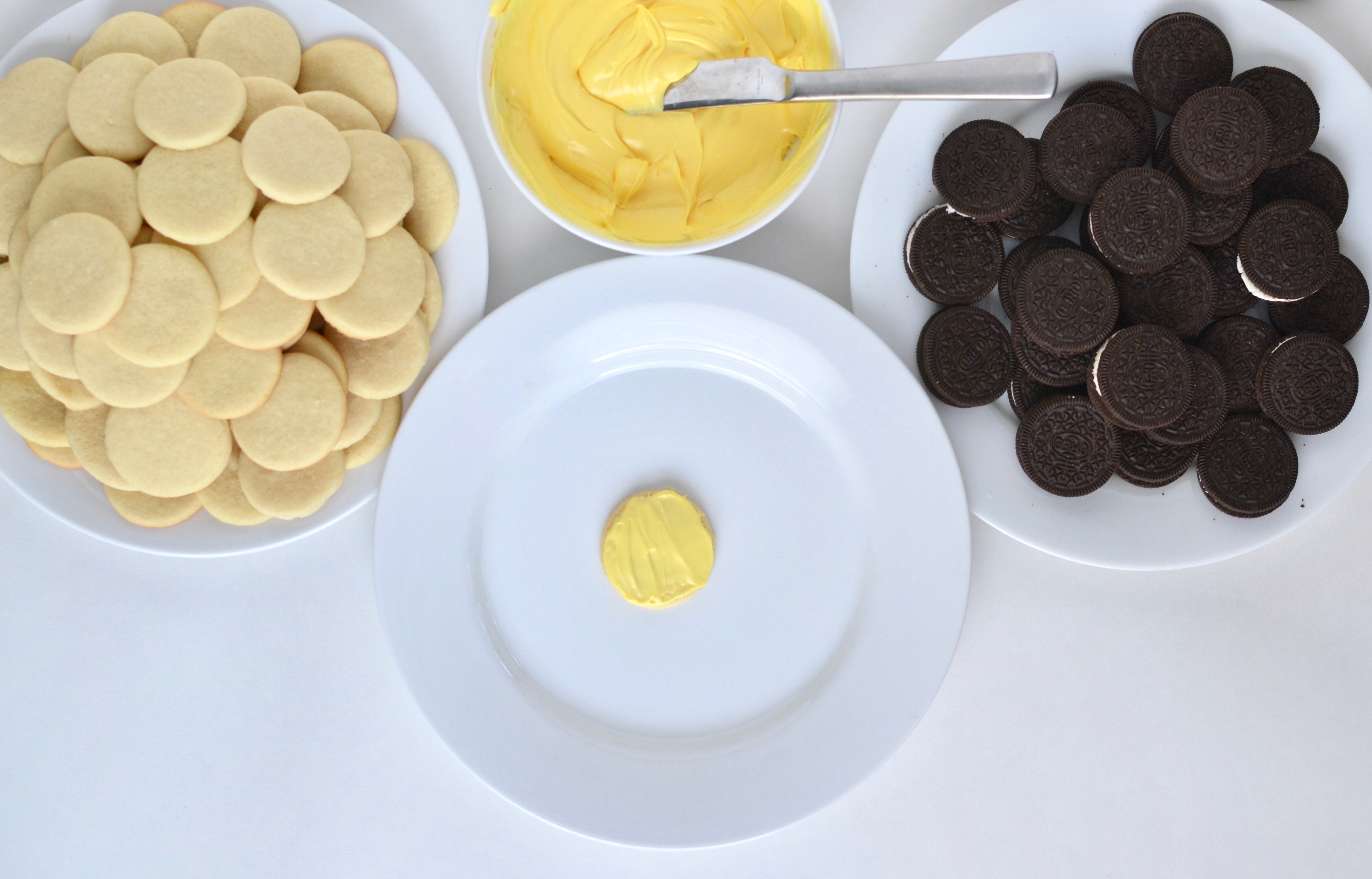 Step Three: Twist an Oreo cookie apart and place one side down on top of the yellow frosting. Gently press.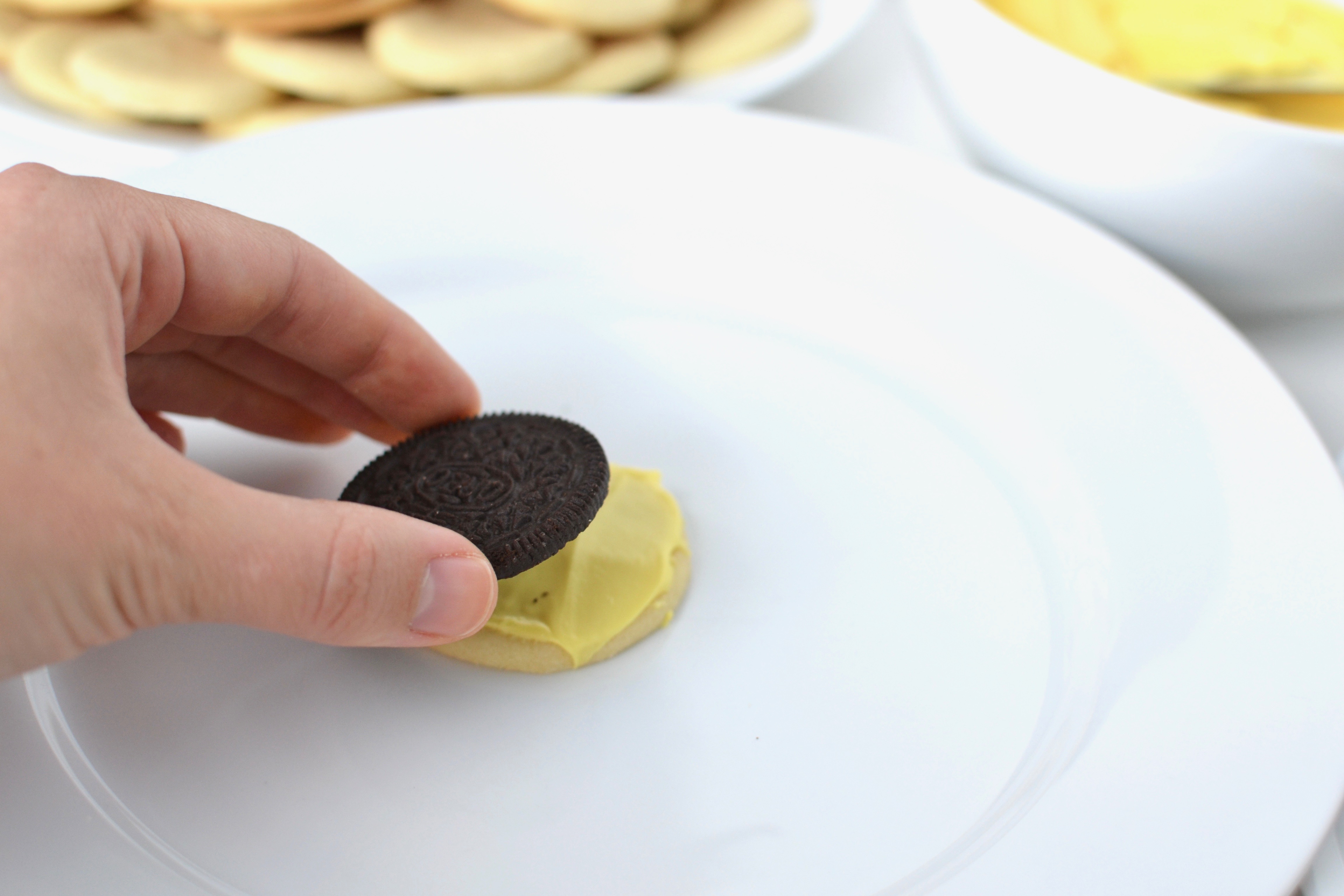 And that's it! Easy, right? These cookies are a great size for kids and adults will love them too.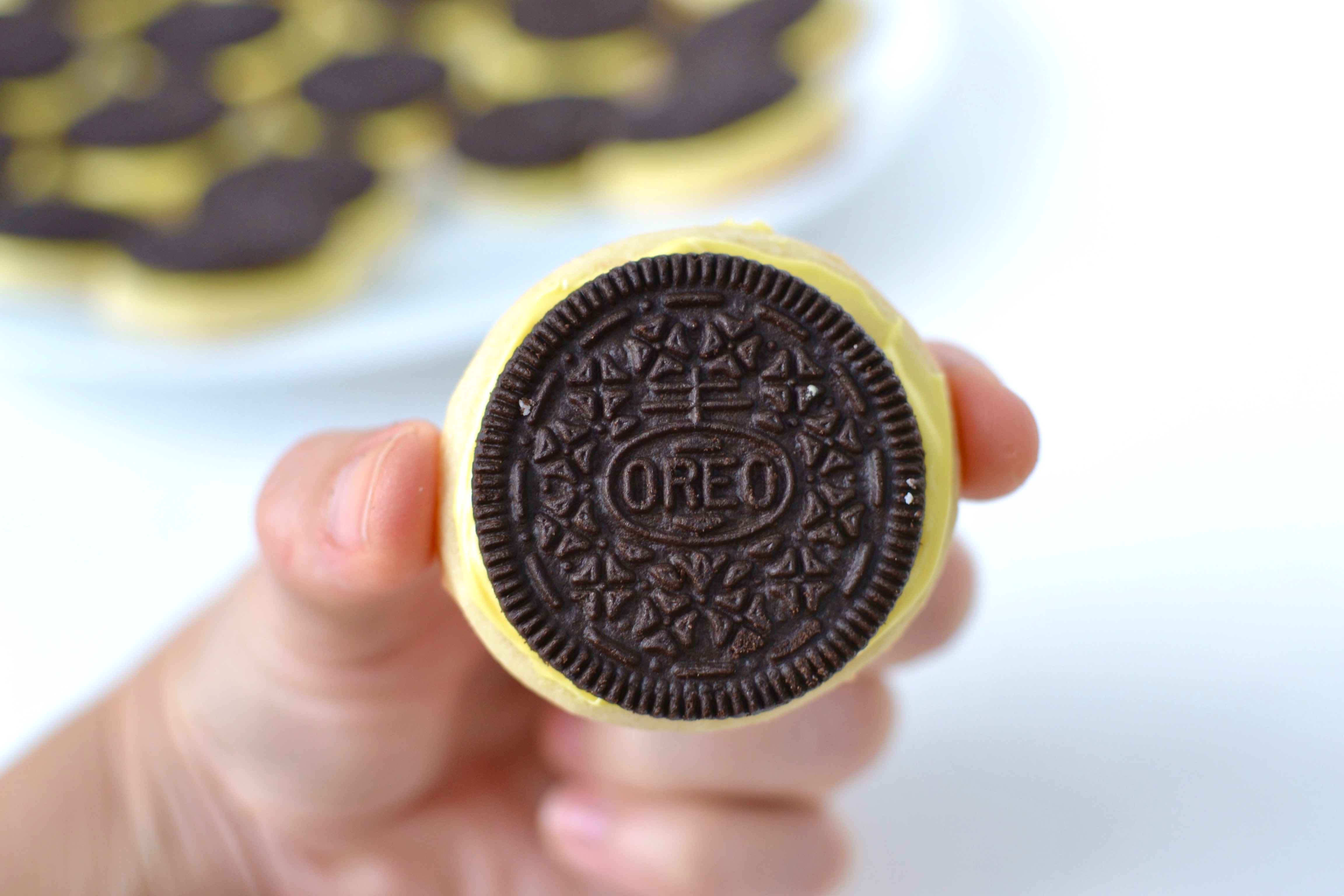 We hope you all enjoy these cookies and please BE SAFE during the eclipse!