We love dinner parties. This summer, our friends Steve and Kim challenged us to what became known as Frugal Feast 2013. In this competition style dining event, the goal was to see which couple could create the most delicious gourmet three course meal for the cheapest price. We hosted them first, and after much deliberation, we decided on this menu: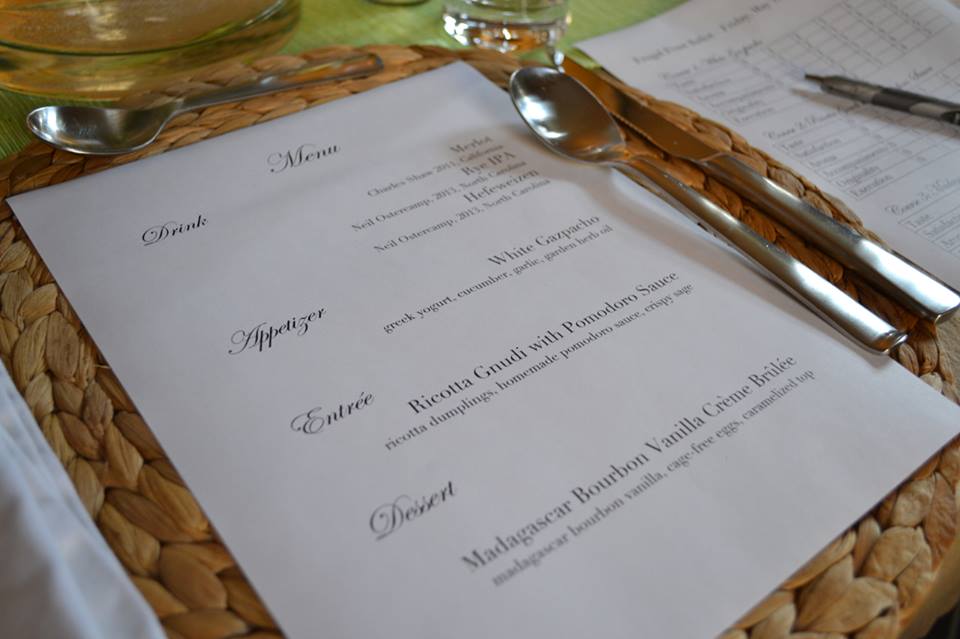 Appetizer: White Gazpacho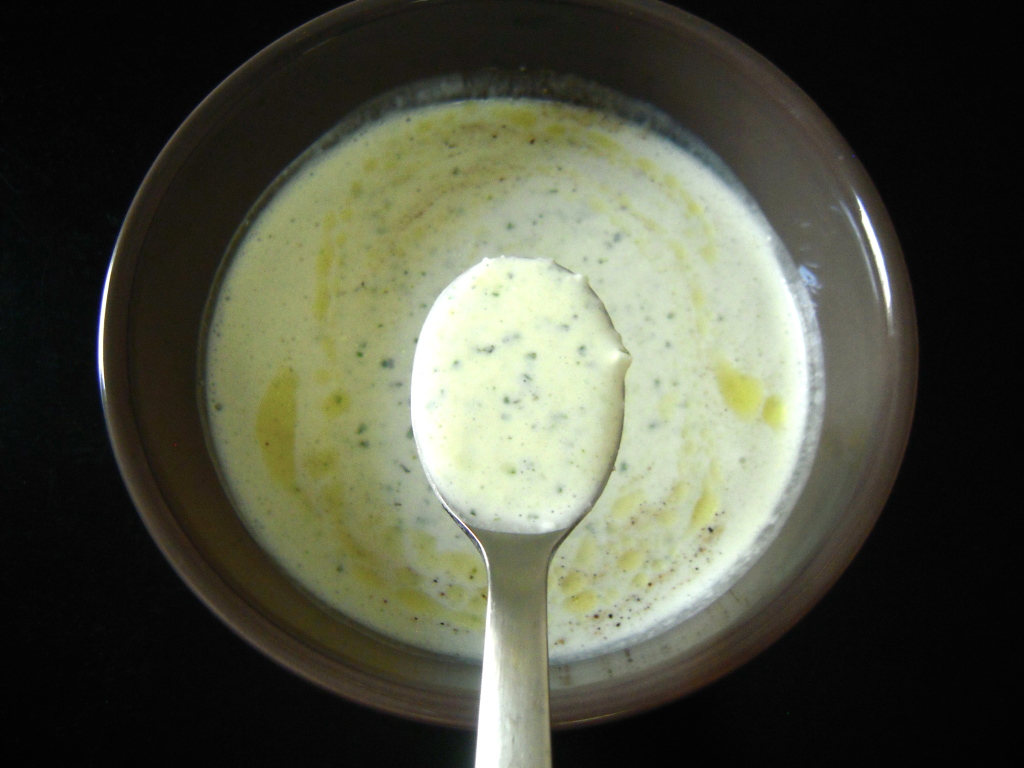 Entrée: Ricotta Gnudi with Pomodoro Sauce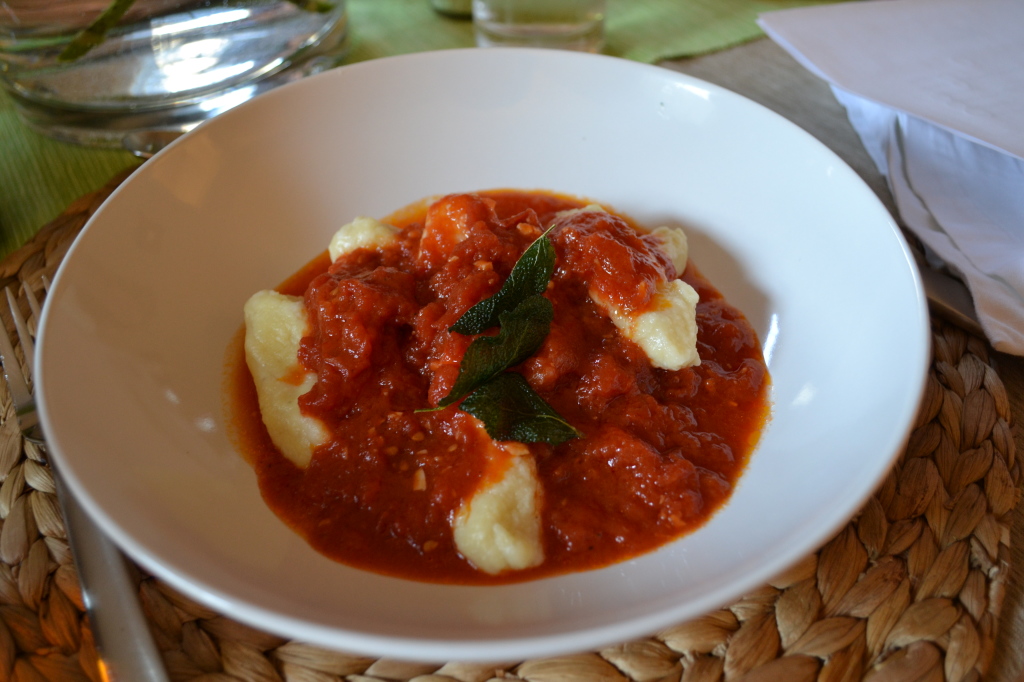 Dessert: Madagascar Bourbon Crème Brûlée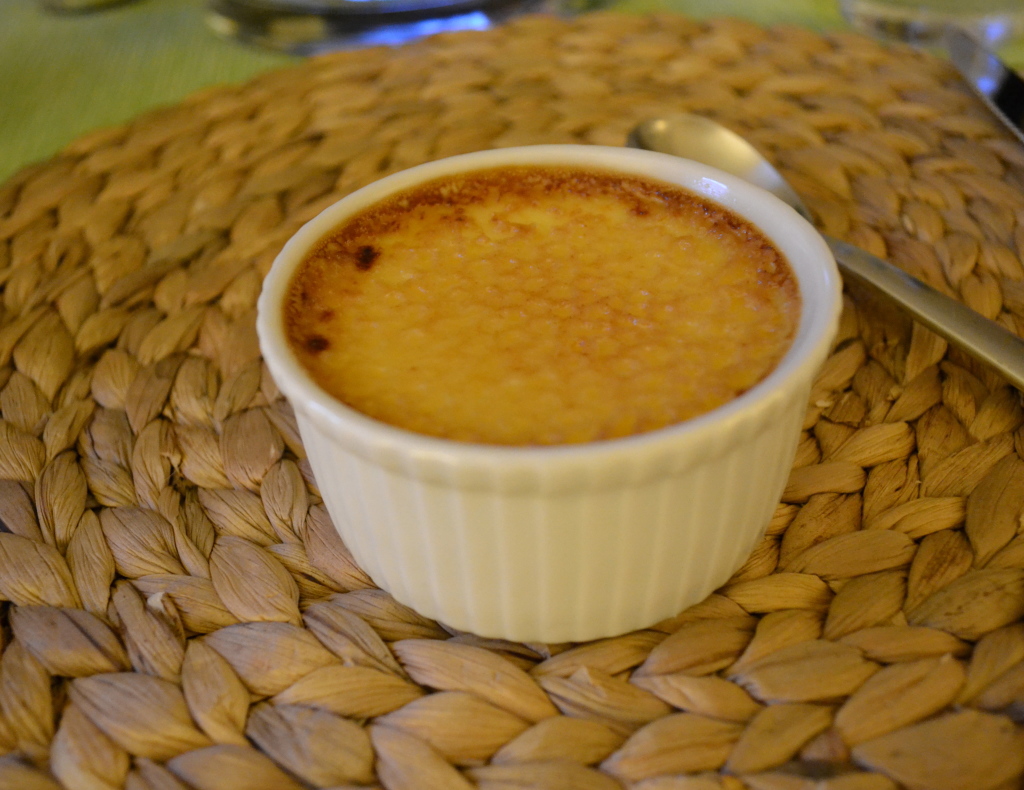 Drinks: Wine, home brew, a margarita
Then, it was their turn to shine! Here was their beautiful menu: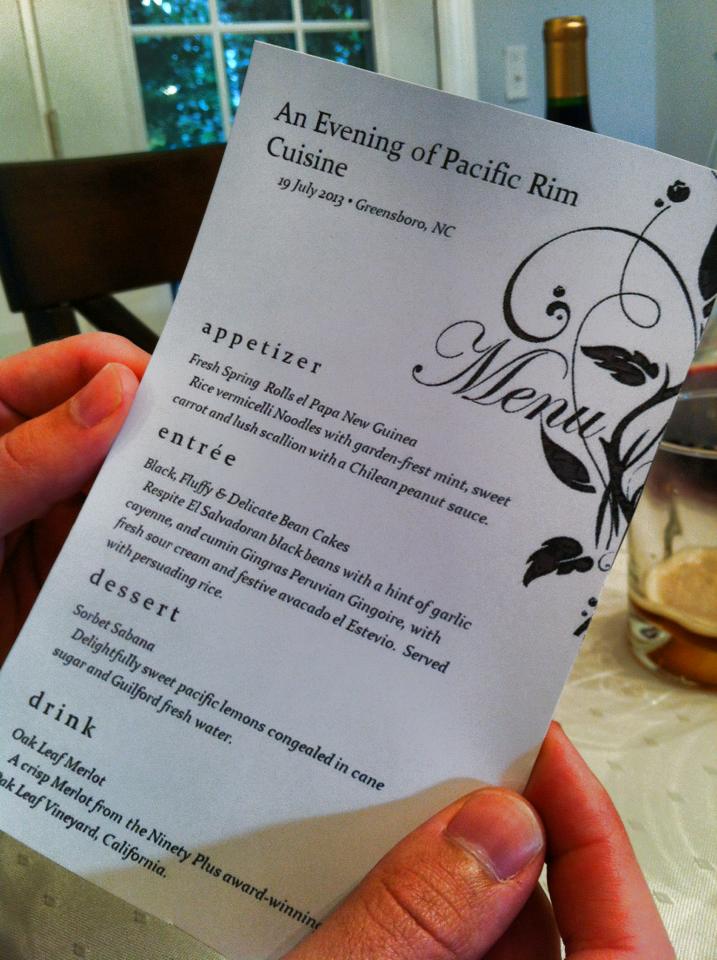 Appetizer: Fresh Spring Rolls el Papa New Guinea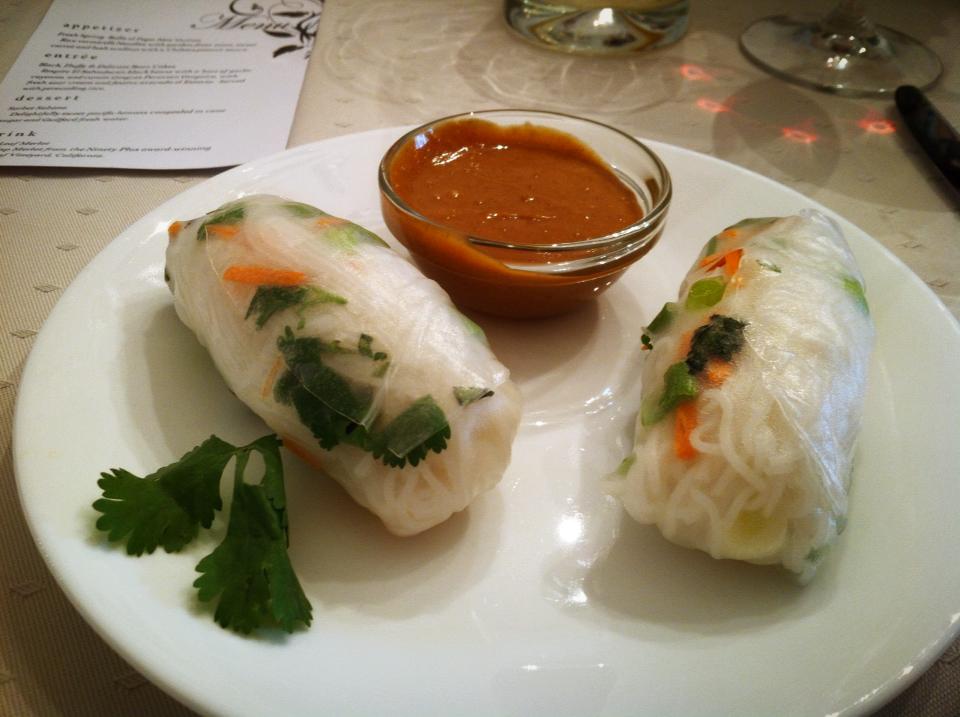 Entrée: Black, Fluffy & Delicate Bean Cake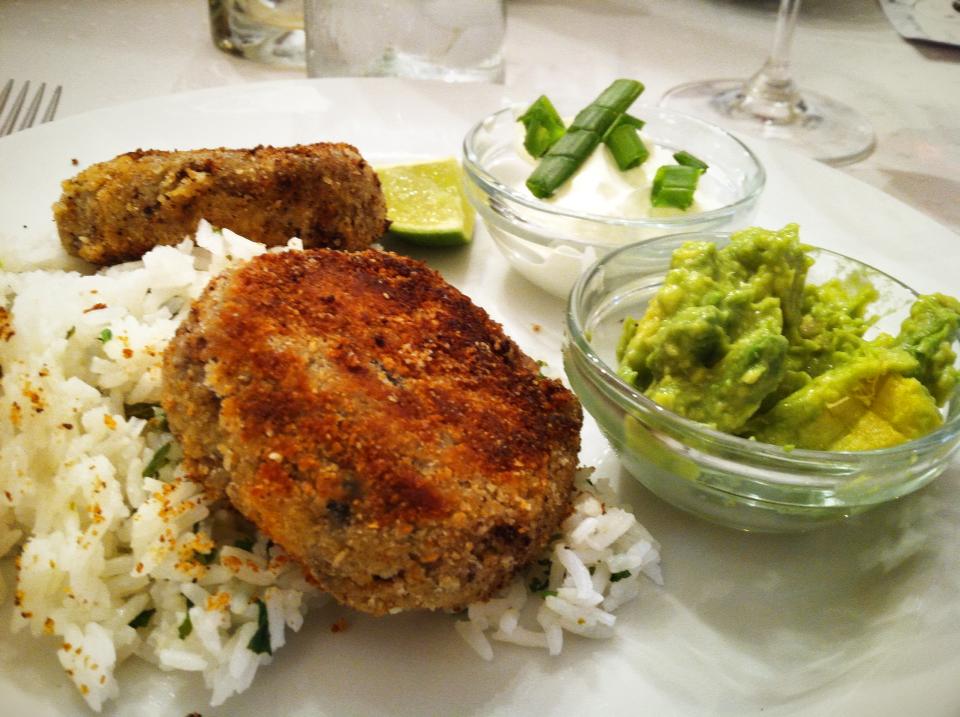 Dessert: Sorbet Sabana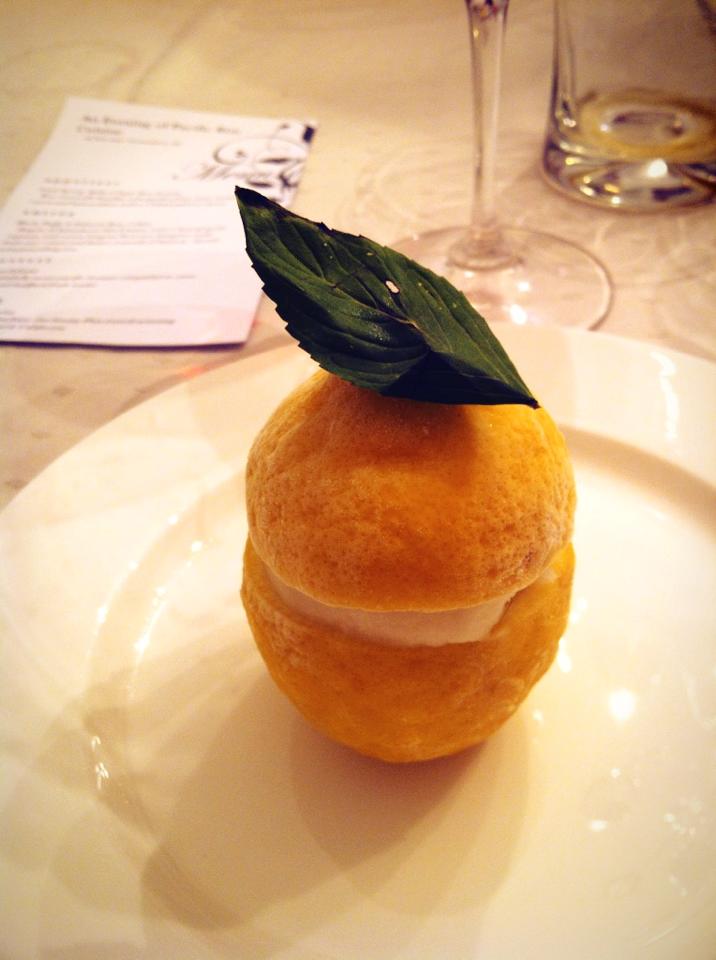 Drinks: Home brew, wine
Results
Our total per person price: $4.07
Their total per person price: $3.98
We also had scoring sheets that rated the taste, originality, execution, aroma, and accompaniments on a scale from 1-5.
Our total scores: 50/60
Their total scores: 44.5/60
They beat us in price, we beat them in taste. This competition was SO much fun. We encourage you all to try this with your friends and family and see how far you can stretch your wallet without sacrificing quality.
Here are some things we learned as a group:
Some of the best products (including produce) for the cheapest price are found at international food markets. Get out there and explore new places in town you may not have been. It pays to shop around.
All of our dishes were vegetarian. It was simply the cheapest way to cook. As soon as we thought about adding some sort of meat, the prices skyrocketed. Also, dairy really adds a lot to the price of food.
Alcohol can be super expensive. Even if you tried good ol' Charles Shaw ($2.99), it adds up. Our total meal prices would have both been in the $2.50 range per plate had we forfeited the alcohol.
Sometimes, you get what you pay for. For example, our ricotta cheese from Walmart was way more watery than the ricotta we're used to, so we had to add extra flour to our dish, which had an impact on the flavor and overall cost. Sorry, Walmart.
Dried legumes are super CHEAP.
The Moral of This Competition
All of this transfers to the way we can choose to shop and eat. Depending on where you live, a Big Mac costs between $3.00-$5.00. We've proven through this experience that a nice gourmet three course meal can cost just the same.