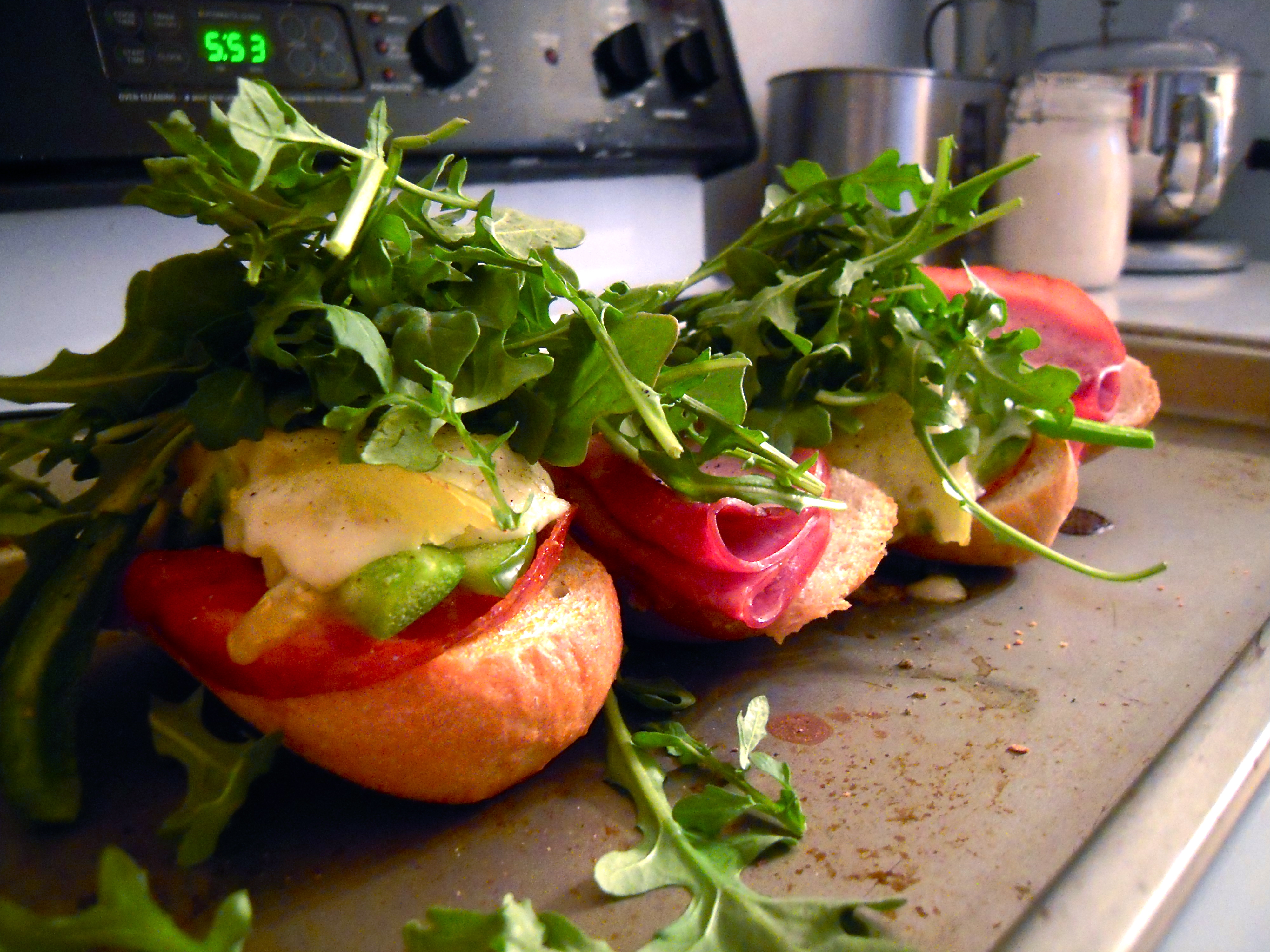 Ladies and gentlemen, it's Super Bowl time! Time to gather with friends around the big screen, pick a team to root for, and eat various dips. If there is one food Neil associates with the Super Bowl, it's sub sandwiches. As an adolescent, he made sub sandwiches every Super Bowl Sunday and sold them for the church youth group fundraiser. His palate has matured since, and he's invented a sub that is easy to make and packed with flavor. The crunchy garlic bread paired with the creamy havarti cheese is sure to wow the guys (and gals) while you're watching the big game.
Ingredients:
1 french baguette
4 tablespoons unsalted butter, melted
2 cloves garlic, minced
1 green pepper, julienned
1 large heirloom tomato, sliced
8 slices uncured black forest ham
8 large slices uncured pepperoni
12 thin slices havarti cheese
2 cups baby arugula
Preparation:
Preheat oven to 400°. Slice each baguette into 4″ pieces and half lengthwise. Place open-faced on a sheet pan.
Combine butter and garlic in a small bowl. Brush garlic butter onto each piece of bread. Place two slices of ham and two pieces of pepperoni on each sandwich. Next, add pepper and tomato. Lay 3 havarti slices on each sandwich.
Bake for 10-12 minutes until cheese is melted.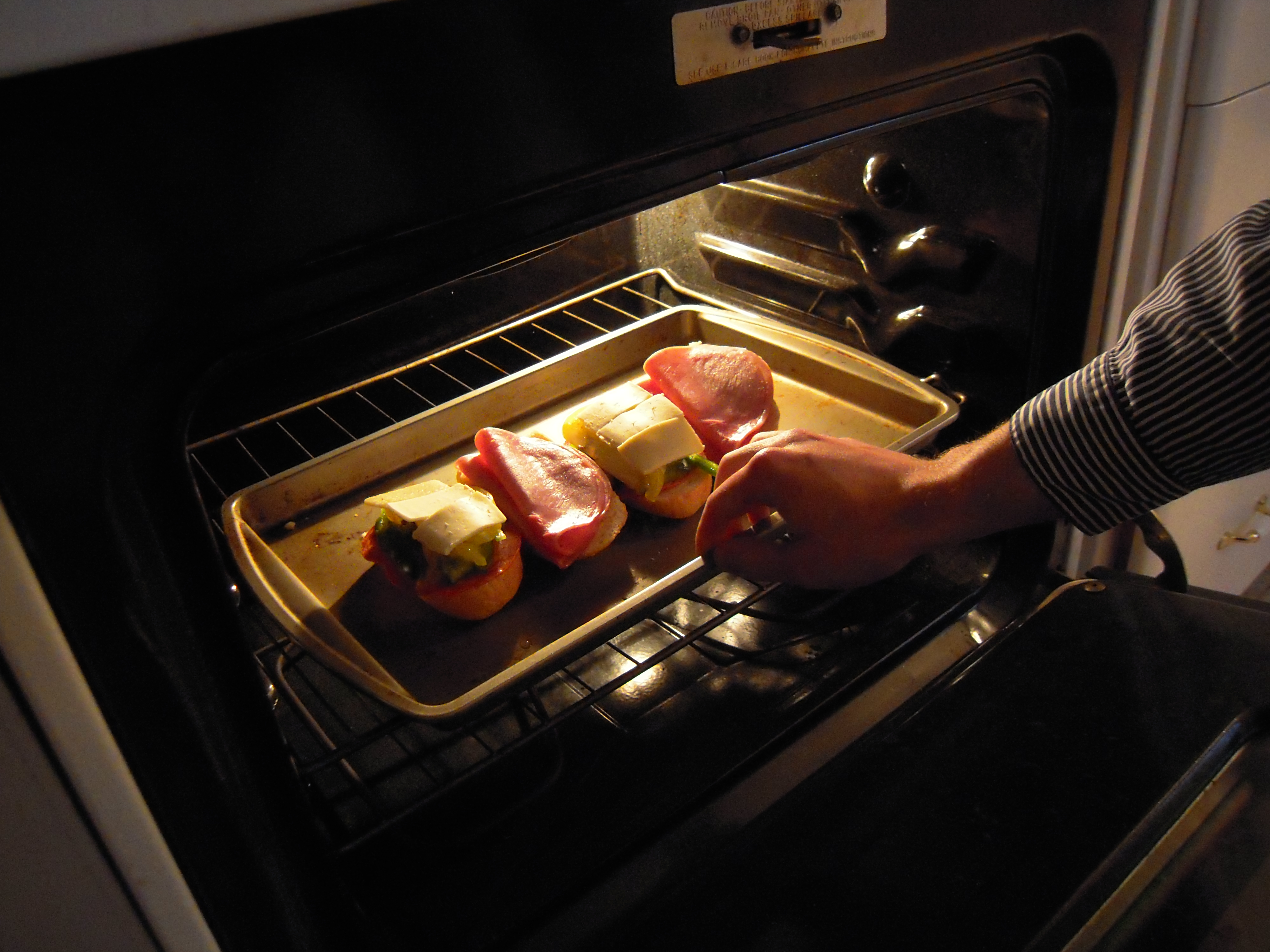 Top each sandwich with a small handful of arugula and freshly cracked black pepper.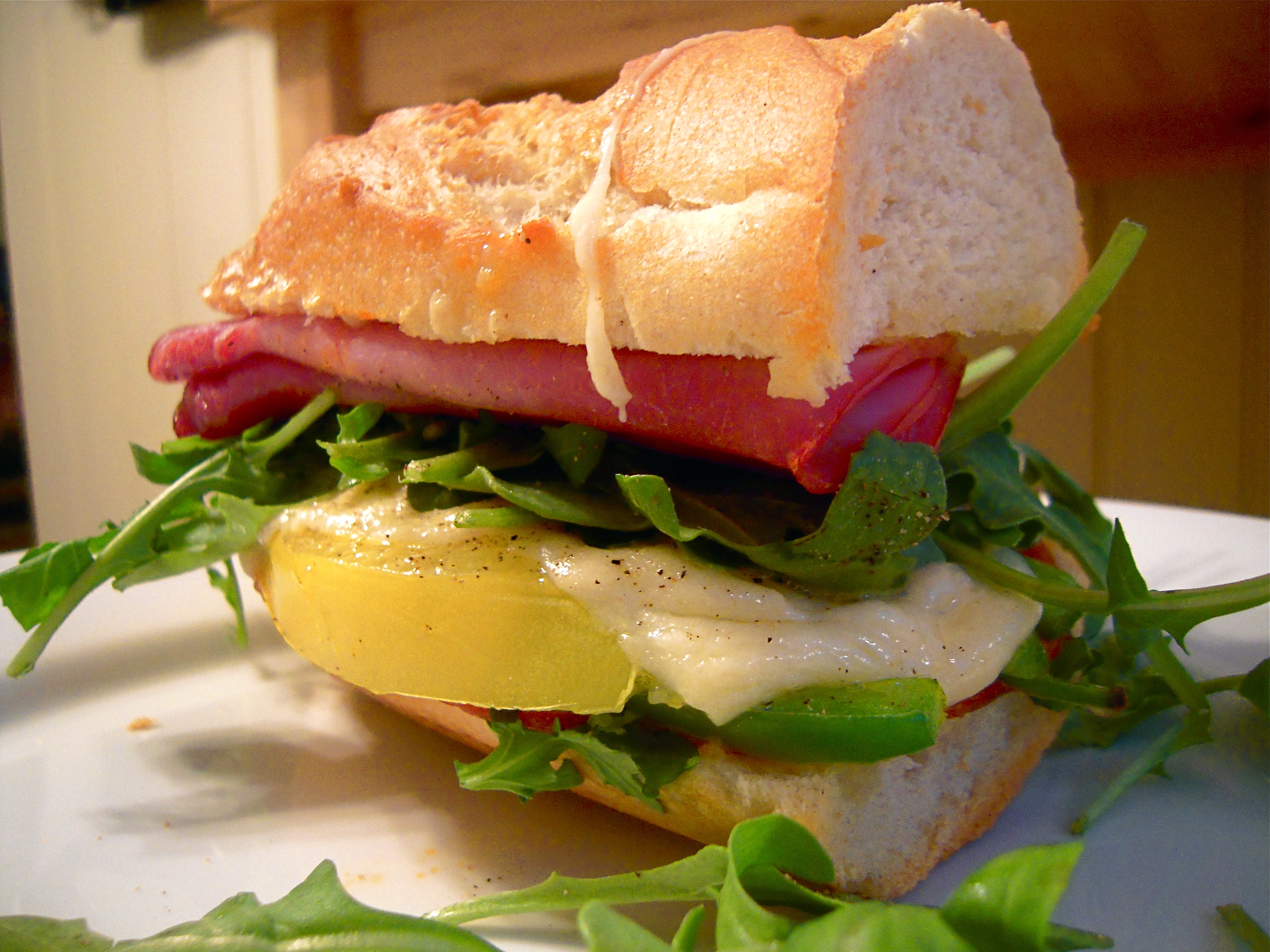 Makes 4 sandwiches.