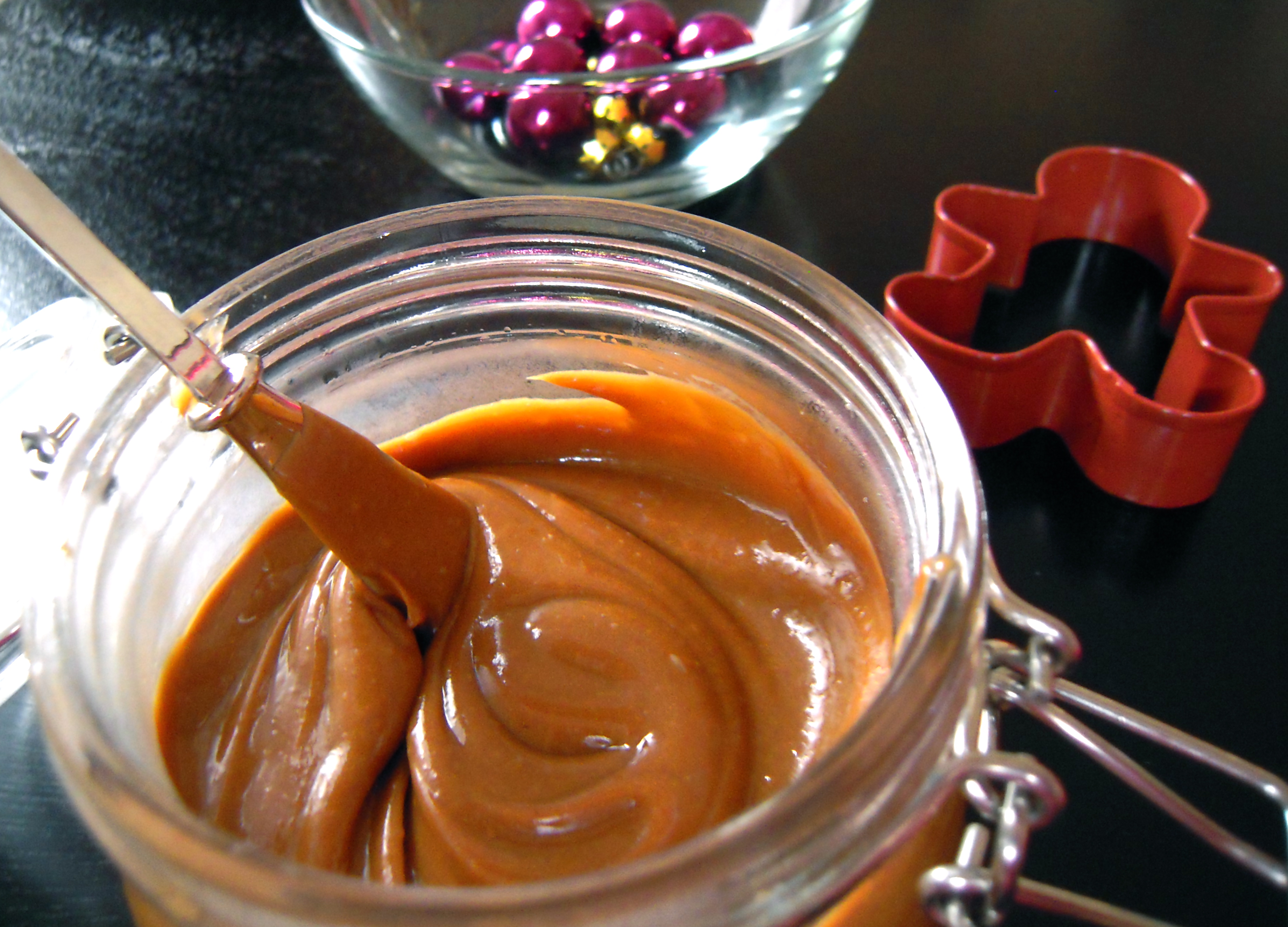 Oh, yes I did. Since my last post, I've had many friends ask about where to buy cookie butter, since Trader Joe's is not in every city. I did some research and discovered that it's possible to make homemade cookie butter. Many blogs have featured this simple combination of Biscoff cookies + coconut oil + spices + water. Then I got to thinking, why are we limiting the flavor of the cookie butter to one specific kind of cookie? Enter: the gingerbread man.
Traditional gingerbread cookies are laden with spicy and sweet flavors of the season. This gingerbread cookie butter will transform your everyday pancakes, ice cream, cocoa pita chips (they exist!), toast, and more into special holiday treats. It's perfect gift to give this holiday season. Just follow the simple recipe, store in glass mason jars, and print out festive labels with storage instructions. Although eating too much of this addicting sweet may place you on the naughty list, we think it's worth trying. Enjoy!
Gingerbread Cookie Butter
Prep Time: 1 min. Cook Time: 10 min.
Ingredients:
1 10-oz. box gingerbread cookies
4 tablespoons coconut oil
1 tablespoon light brown sugar
1/2 cup water
Preparation:
In a small bowl, microwave the coconut oil until melted. Set aside.
Place gingerbread cookies and sugar in a food processor and blend until cookies become fine crumbs. With the food processor on, slowly add the oil and water. Scrape the sides and bottom of food processor and continue blending until very smooth.
Transfer cookie butter to a glass airtight container and refrigerate for at least 30 minutes.
Allow cookie butter to come to room temperature before use.
Makes 10 ounces.