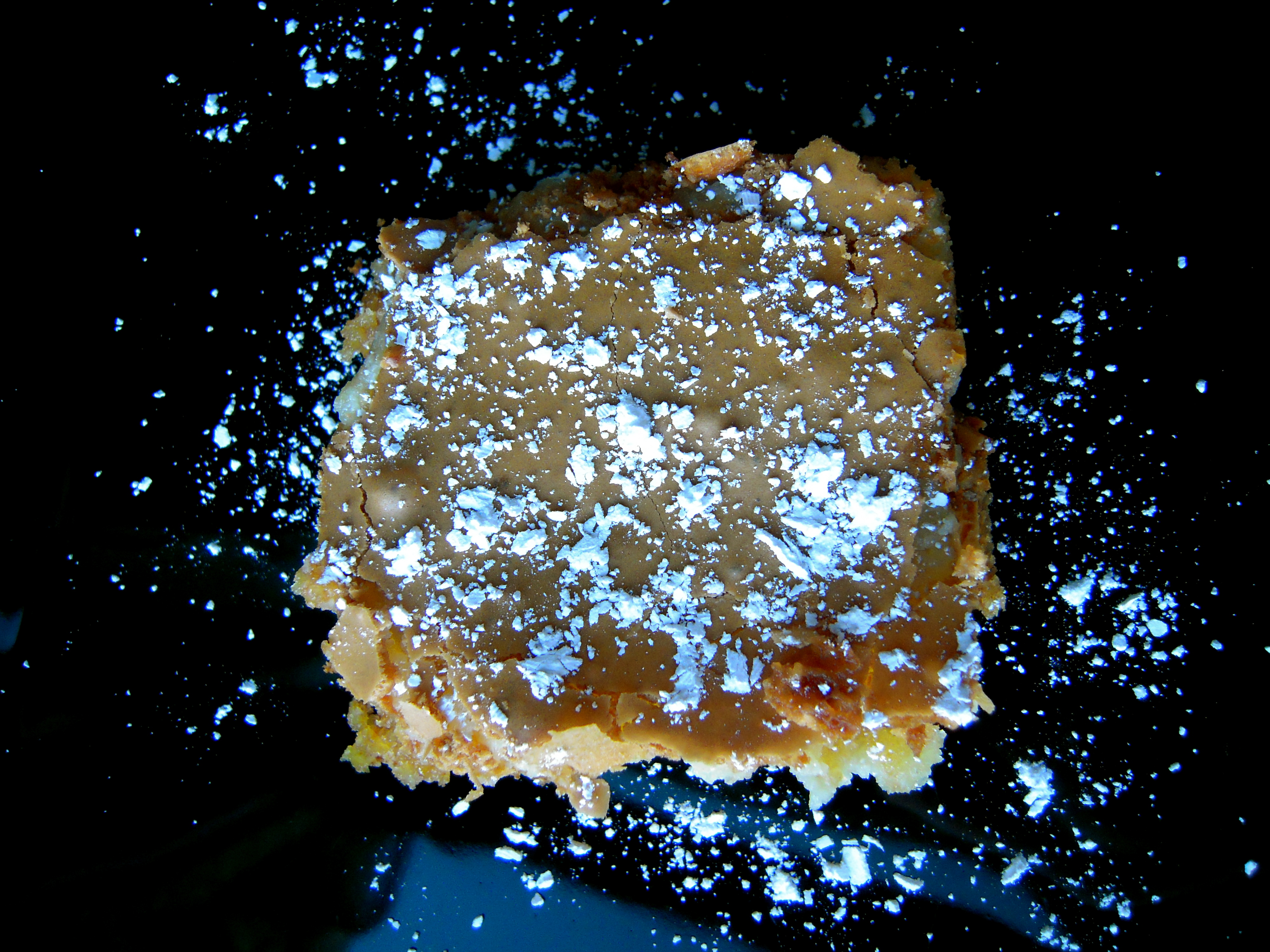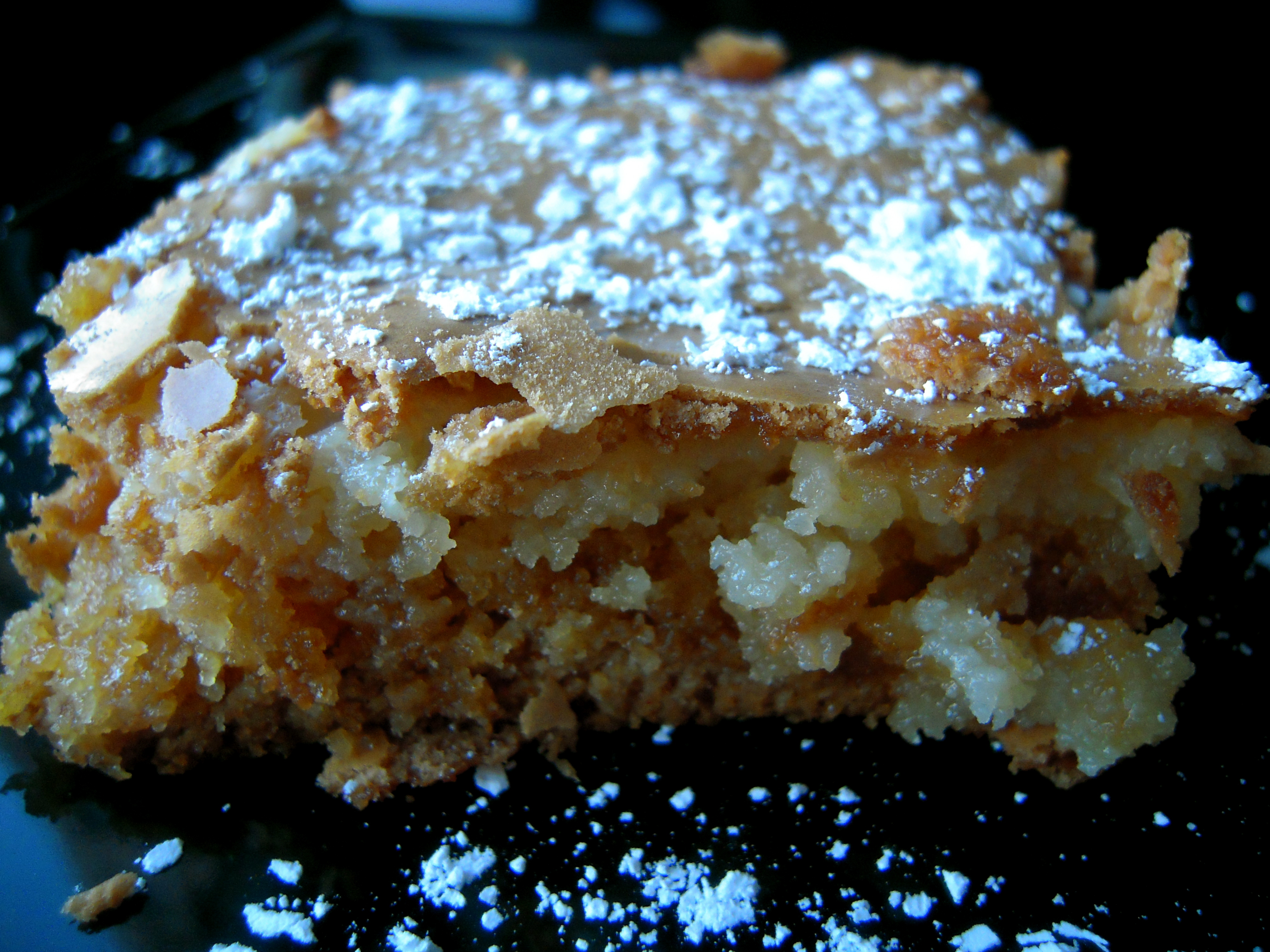 This recipe was given to us by our dear friend, Allison Pautler. Allison and Whitney are childhood friends, and this recipe was one that they would make together at sleepovers. Yes, it's that easy. A St. Louis tradition, Gooey Butter Cake is typically served for breakfast, but really… it's good any time of day, and also doubles as a great dessert!
Ingredients:
Crust
1 package plain yellow cake mix
1 stick unsalted butter, melted
1 large egg
Filling
8 oz. cream cheese, room temperature
2 large eggs
1 teaspoon pure vanilla extract
1 stick unsalted butter, melted
3 3/4 cups confectioner's sugar
Preparation:
Preheat oven to 350°. Prepare crust first. In a large mixing bowl, combine cake mix, egg, and melted butter with a wooden spoon until moist. Transfer to a 13″x9″ ungreased baking pan, and spread evenly over the bottom of the pan. Set aside.
Next, prepare the filling. In a large mixing bowl, beat cream cheese with an electric mixer until fluffy. Add the eggs, vanilla, and melted butter, and continue to mix. Next, add the confectioners sugar one cup at a time until all sugar is mixed in. Pour filling over the crust, and spread evenly with a spatula.
Bake gooey butter cake for 40-45 minutes until it is browned, but the center is still jiggles with the pan is shook. (*Update: Check it at 35 min. In our new oven, it was done at 35!*) Cool for 30 min. Sprinkle with additional confectioner's sugar and serve.