Disclosure: The Newlywed Chefs were paid for this post, however, as always, all opinions are our own.
Socially Jen + Co invited us to check out The Kranzberg Arts Foundation and the innovative work they are doing to help the Grand Center Arts District flourish in St. Louis. The Kranzberg Arts Foundation believes our artists, communities, and cultural experiences represent the heart and soul of our city—and they are committed to providing the opportunities and resources necessary for the arts to thrive, now and in the future.
Since we're both professional musicians, we jumped at the opportunity to tour the various Kranzberg properties in Grand Center and learn about the new things happening in our city regarding the arts. Neil wasn't able to attend this event, so I brought one of my very close friends, who is also a music therapist!
The evening started at the .ZACK building, which is home to Turn restaurant (check them out on Instagram), a theater, Sophie's Artist Lounge, Music Record Shop, and also a co-working space that houses several different companies. We had happy hour at Sophie's Artist Lounge, which was a really beautiful space.  At Sophie's, natural light pours in over the exposed brick through large windows, and the patio boasts beautiful views.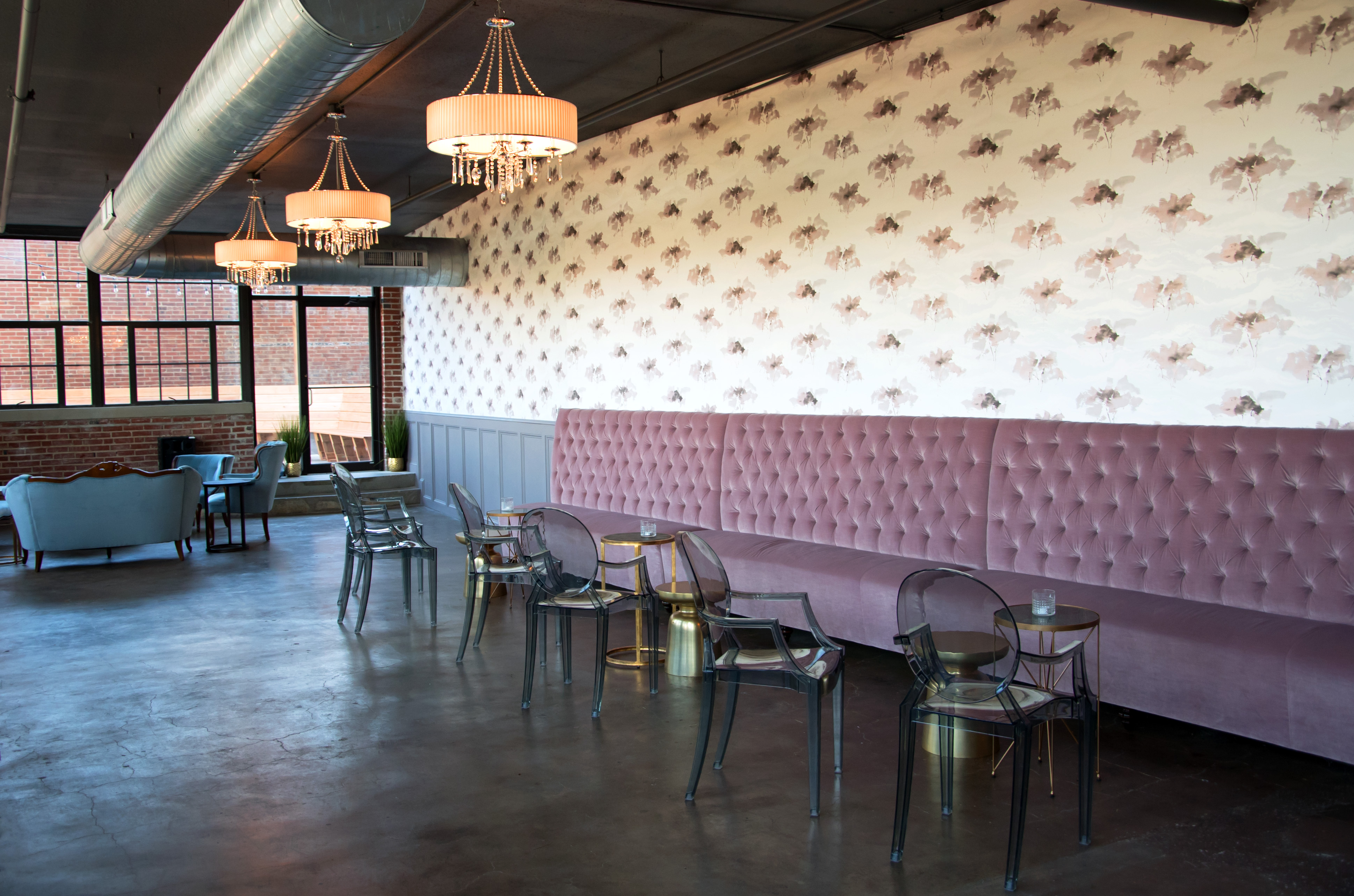 Photo by: Sarah Cates
I loved the decor at Sophie's. Funky furniture pieces with pops of gold and several twinkling chandeliers were around every corner. They are open Wednesday-Saturday from 4:00pm-1:00am, so check them out for a cocktail before you see a show in the area.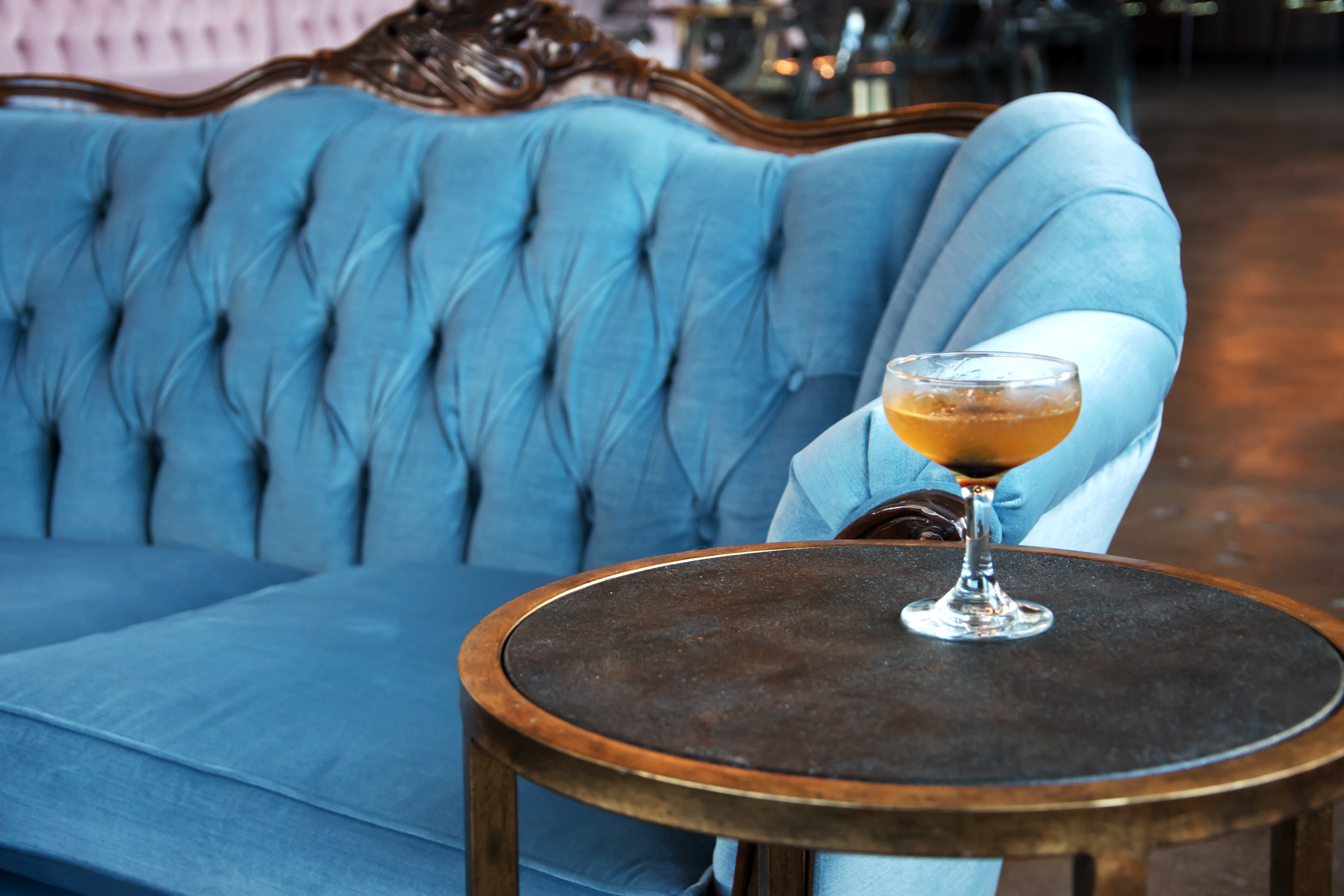 Photo by: Sarah Cates
After happy hour, we continued to explore the .ZACK building, and got to sneak in the theater to see the set of the show was "On Golden Pond." It's a beautiful intimate theater!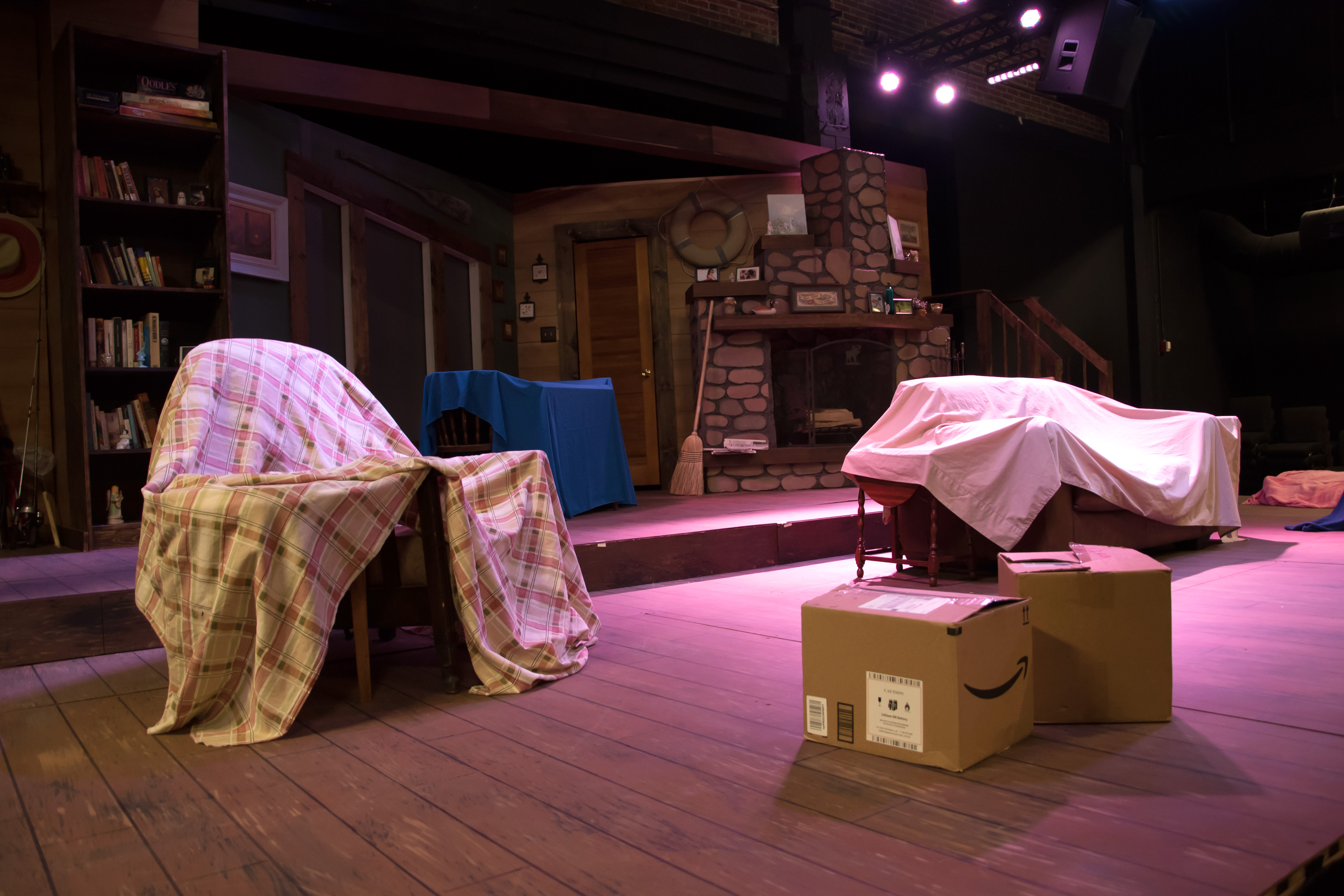 Next, our group walked over to the heart of the Grand Center Arts District (3610 Grandel Square), which is home to the The Dark Room gallery, restaurant and historic Grandel theater. Upstairs there is a grand ballroom, and our behind-the-scenes tour included a climb way up to the bell tower with incredible views of the city. The Dark Room restaurant was hopping with almost every table filled and live jazz music as we dined.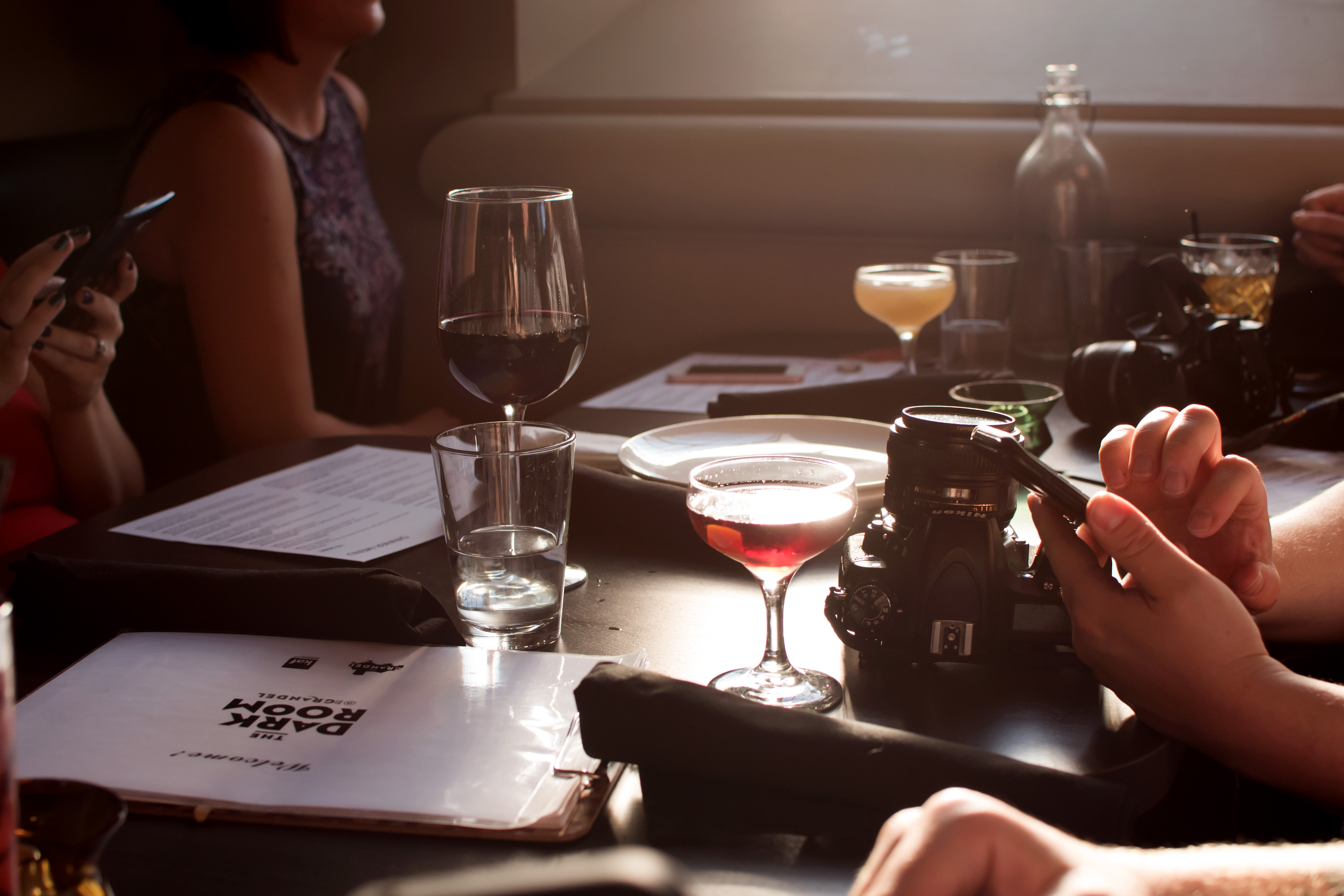 Photo by: Sarah Cates
It's nice to have another option for dining in Grand Center. There have never been a ton of restaurants within walking distance to the theaters in the area, so it's great that more are starting to emerge. Most everyone at our table was a photographer, and it was pretty comical to see all of the cameras clicking away at our food, drinks, and even at each other.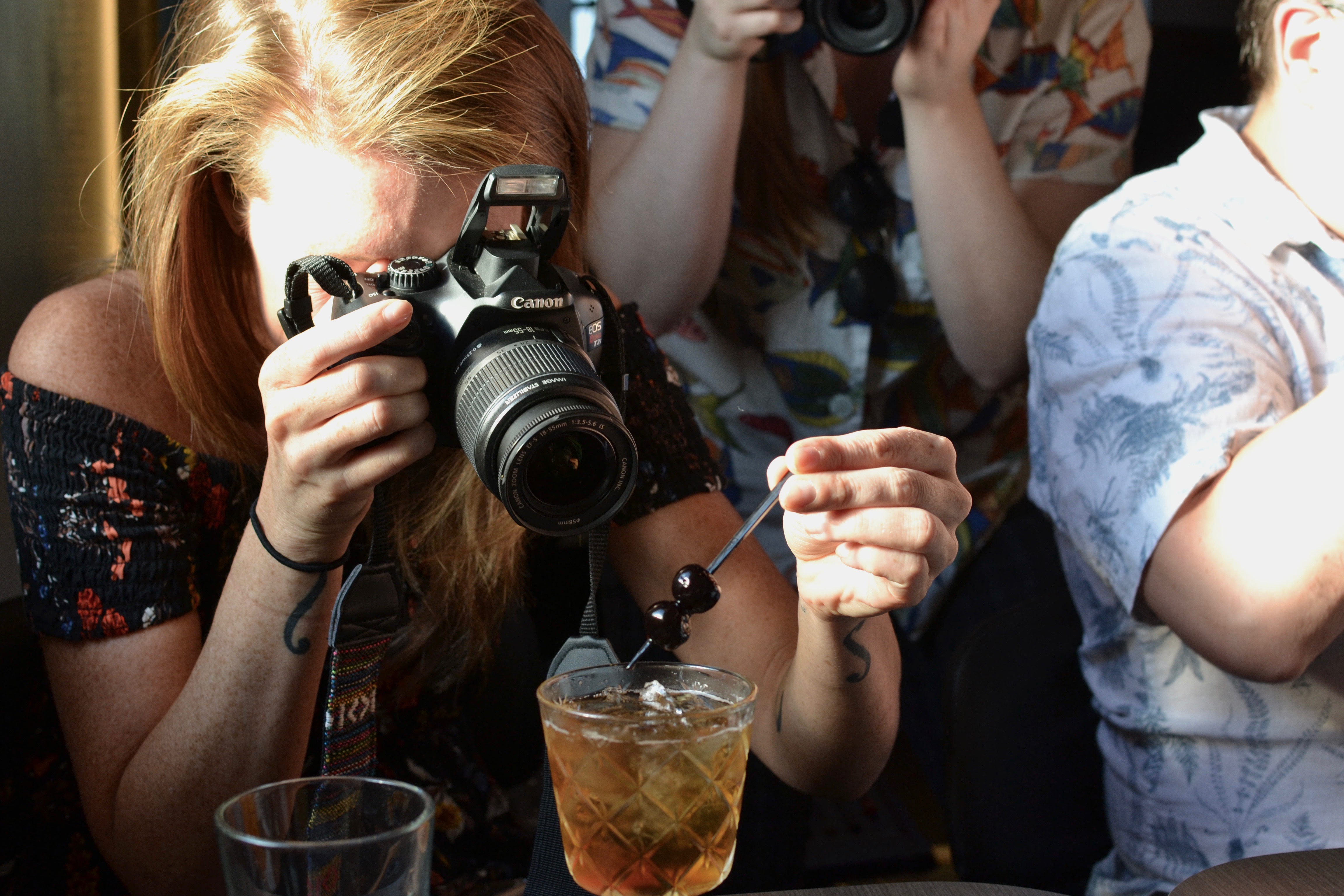 After dinner, we continued to explore the area and headed to the Kranzberg Arts Center Gallery. This gallery features works from artists in the St. Louis community, and hosts artists talks where patrons can interact with the artists while enjoying their work.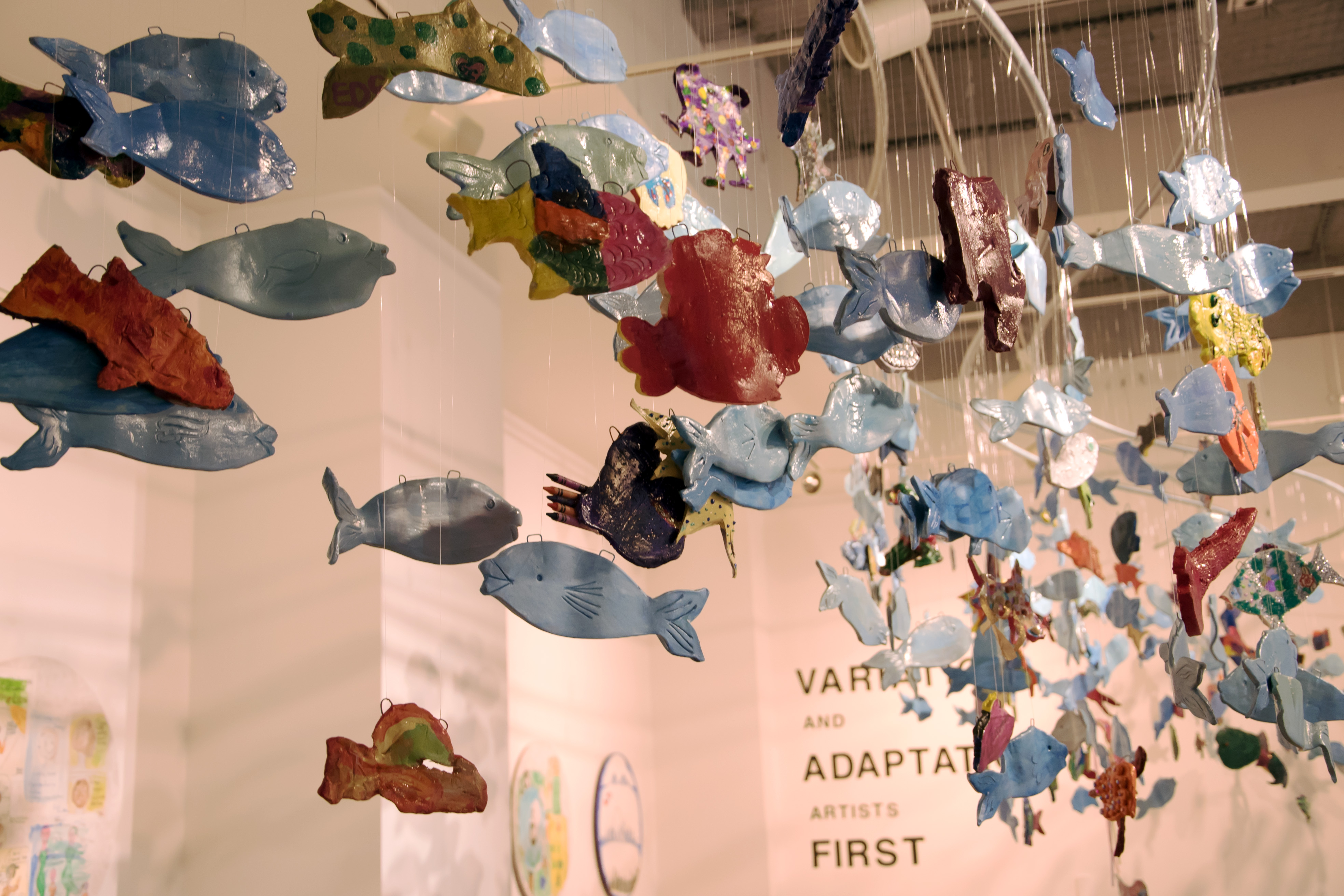 Photo by: Sarah Cates
Our evening ended with a play at the Kranzberg Arts Center in their Black Box theater. The arts are alive and well in St. Louis, and the Kranzberg Arts Foundation is helping our city grow as a premier arts and entertainment destination. If you're heading that way for a show, plan to leave a little early and wander around to explore all this area has to offer.