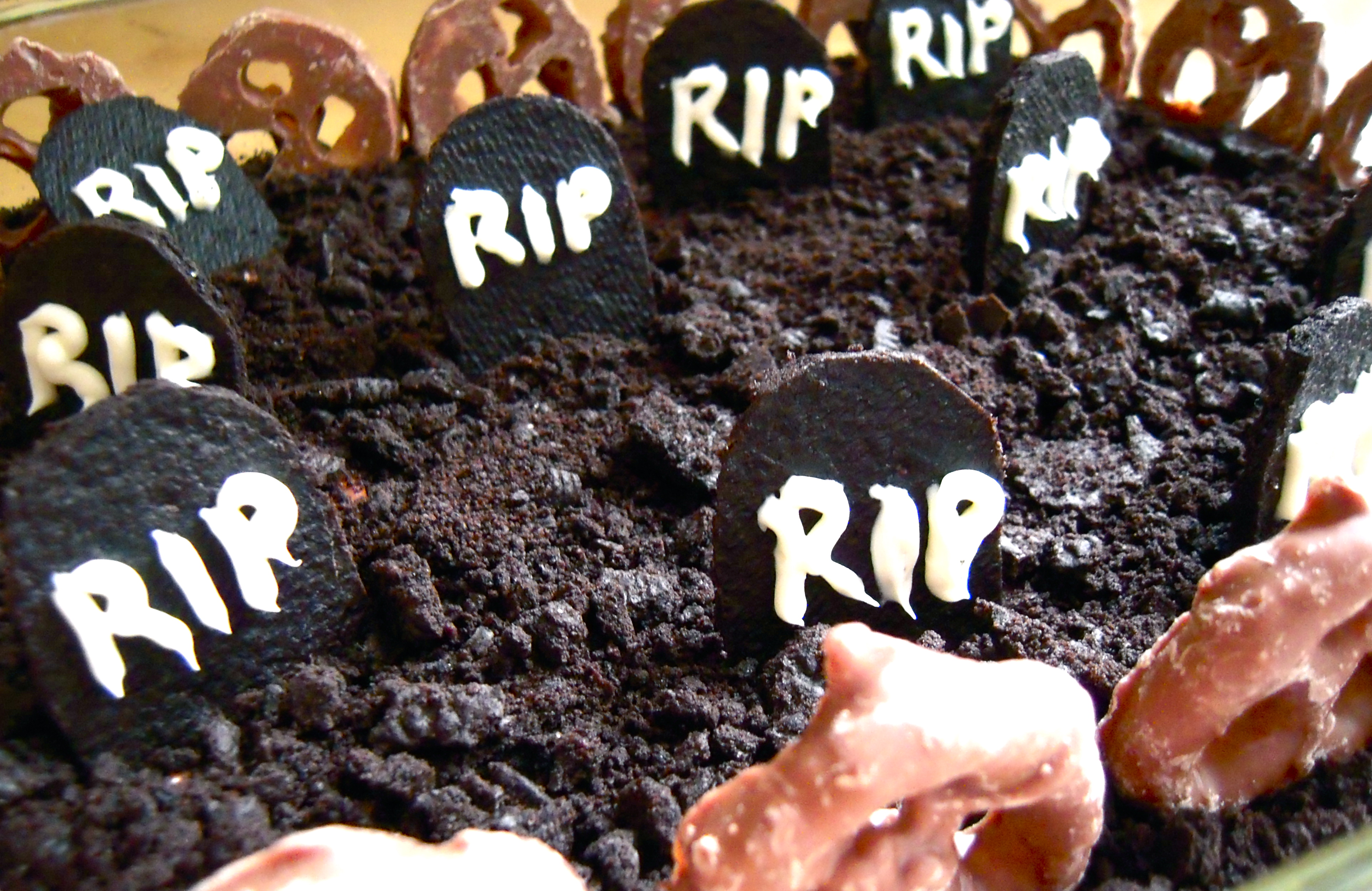 One thing I've learned in marriage is the beauty of a good compromise. Last year, we had enough time at the end of the day to watch two TV shows after dinner. About this same time we discovered the wonder of TV shows on Netflix. Our great compromise: one episode of Downton Abbey for one episode of The Walking Dead. I'll let you guess who picked which show. Turns out we both ended up loving each of the shows. The Walking Dead is now in season 3 and we're hooked. I never (NEVER) thought I would like zombie shows. (…okay, I guess I just gave away who picked which show.) I don't like scary things but man, the story is so good that I look forward to knowing what's going to happen next.
Inspired by The Walking Dead, these fudgy brownies are a perfect spooky treat that are super easy to make. We recommend the truffle brownie mix from Trader Joe's, because it is simply the best brownie mix in the world. The sweet and salty chocolate covered pretzels resemble a creepy fence surrounding the graveyard. This Halloween dessert puts a whole new meaning on the phrase "death by chocolate."
Ingredients:
1 box brownie mix, prepared according to instructions
25 chocolate sandwich cookies
20 chocolate covered pretzels
1/2 cup chocolate frosting
1/4 cup vanilla frosting
Preparation:
Prepare brownies according to instructions on the box. Cool and set aside.
Open each chocolate cookie, and keep the half without frosting. If you plan on keeping the chocolate cookies (and you should…), stick two of the frosting halves together and you have double stuffed cookies!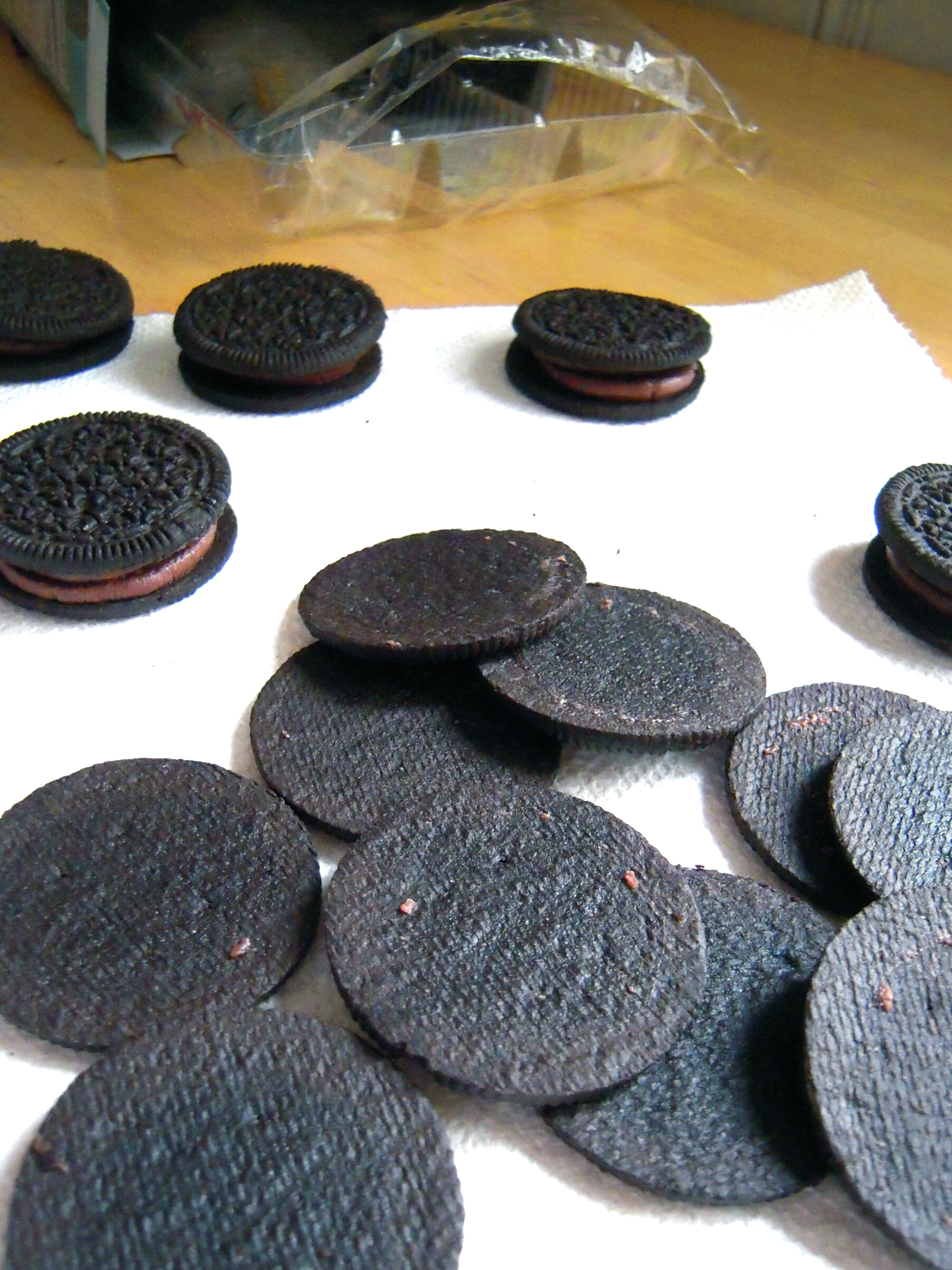 While brownies are cooling, crumble 20 cookie halves without frosting into fine pieces. This should equal about 1 cup.
Create the graves by taking 10-15 cookie halves (however many graves you'd like) without frosting and using a sharp knife to gently cut the cookies into grave shapes.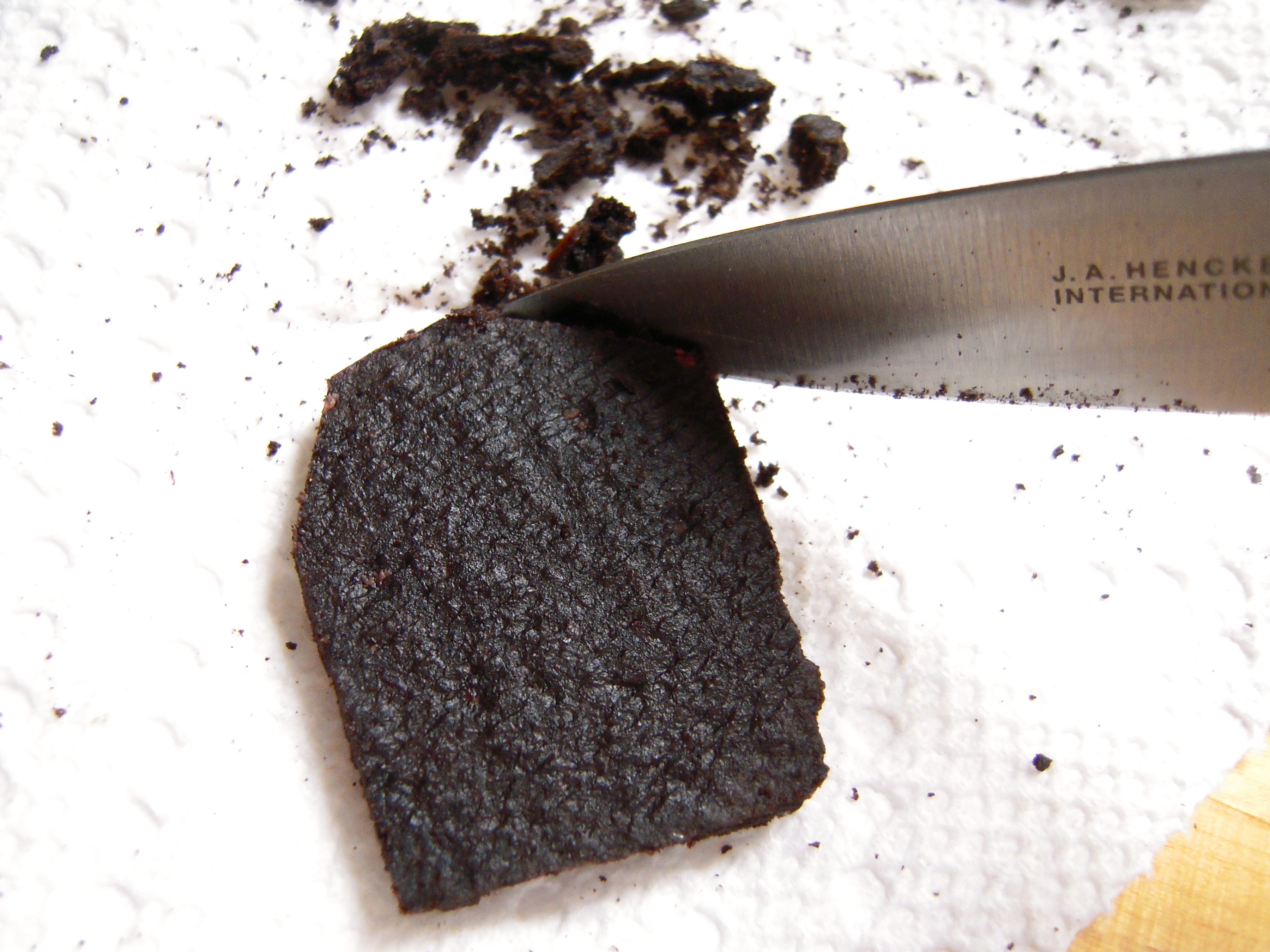 After the graves are cut, prepare the vanilla frosting in a piping bag or decorating tool. Decorate graves as you'd like. You can get creative here, "RIP," drawing a skull, years, etc. The sky's the limit! Or… the ground?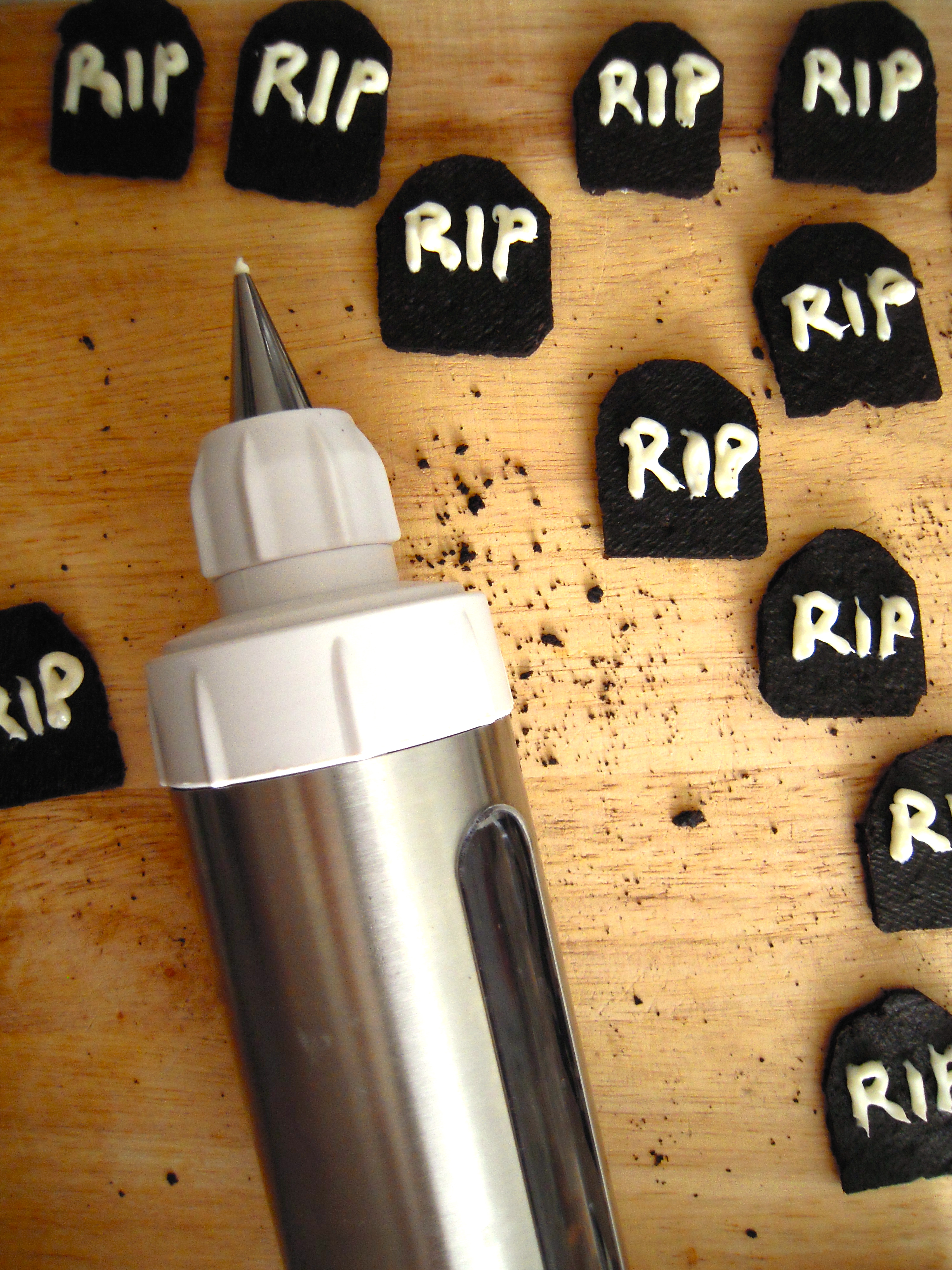 Once the brownies have cooled, spread an even layer of chocolate frosting across the brownies. Next, sprinkle the cookie crumbles (about 1 cup) evenly across. Place chocolate pretzels along the perimeter of the brownies to create the graveyard fence. Finally, press the graves into the brownies. Enjoy and be safe this Halloween!