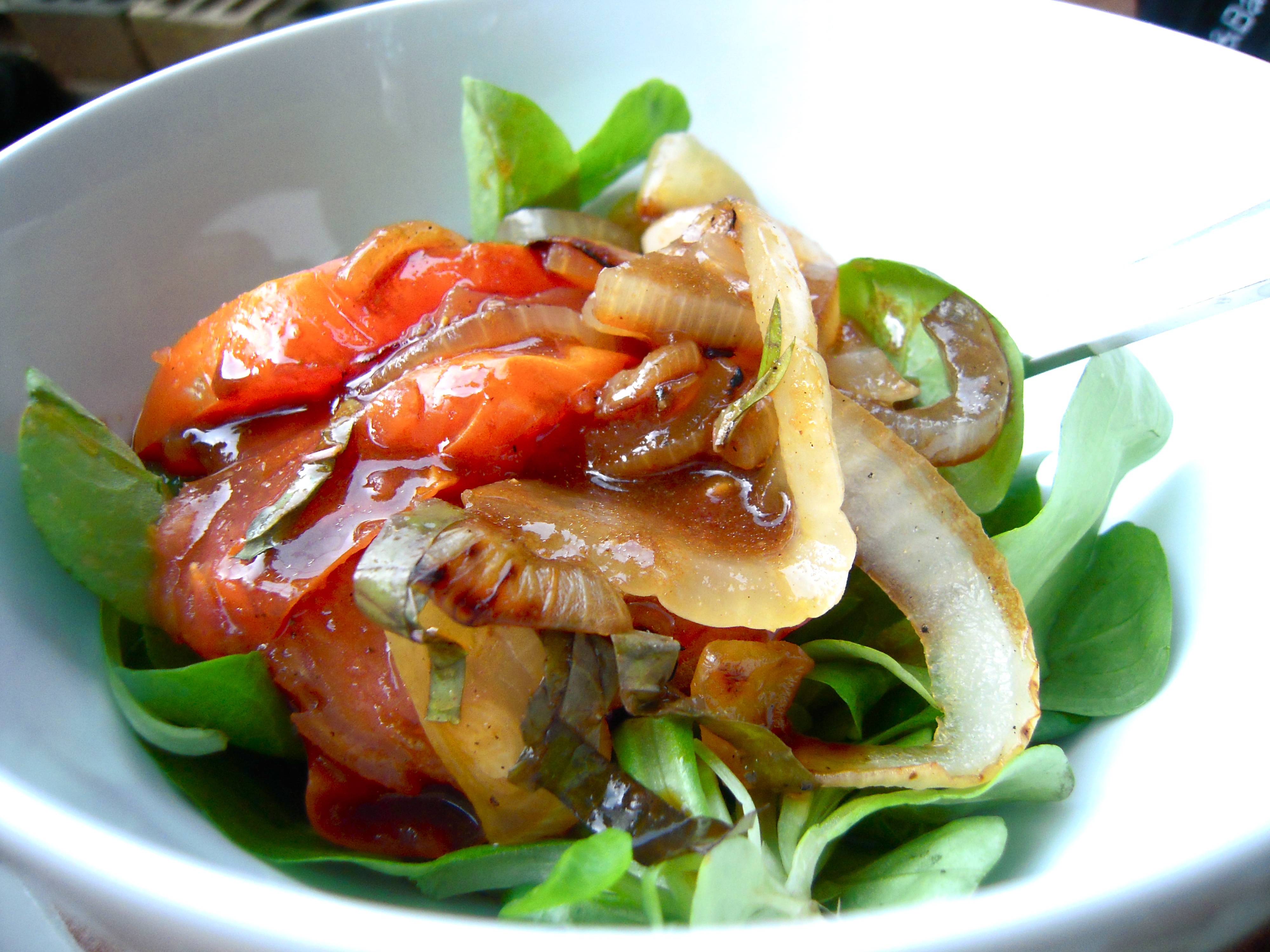 The halcyon days of summer are here and we're celebrating with this sweet summer salad. Since it's too hot for the oven, we headed outside and fired up the Weber for this one. You'll love the savory and sweet flavors in this salad. It pairs well with any dish and is a hit at summer dinner parties. Enjoy!
Ingredients:
1 large tomato, sliced into large pieces
1 large Vidalia onion, sliced into large pieces
3/4 cup olive oil
1/2 cup balsamic vinegar
2 garlic cloves, chopped
2 tablespoons dijon mustard
4 cups spinach
Kosher salt to taste
Black pepper to taste
Preparation:
Heat grill. In a cast iron pan, cook onion and tomato on the grill moving them occasionally for about 10 minutes.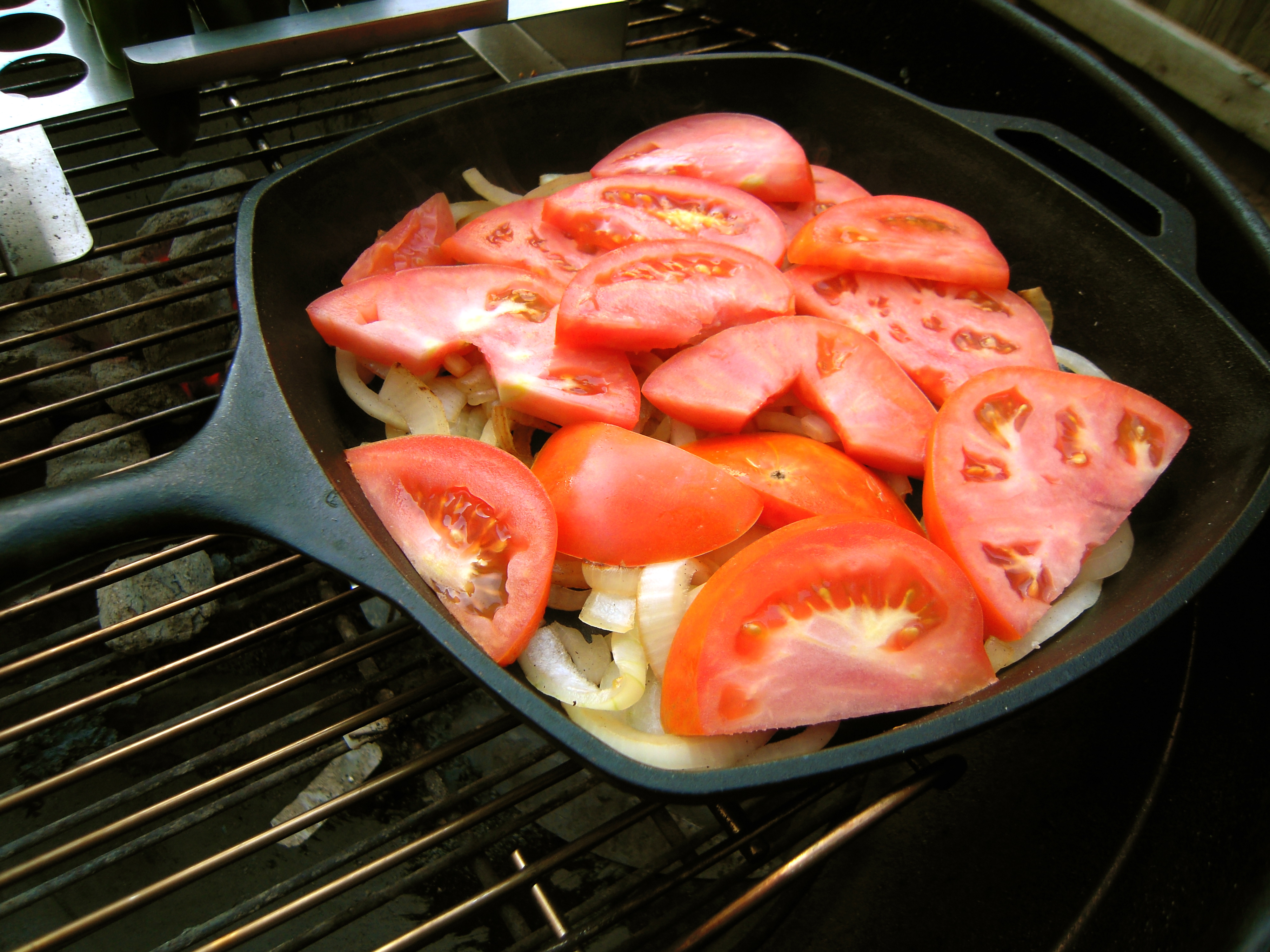 You can do this recipe without the cast iron pan, but just be careful the vegetables don't fall through the grates!
While the vegetables are on the grill, prepare the dressing. In a medium bowl, whisk the olive oil, balsamic vinegar, garlic, dijon, salt, and pepper.
Once the tomatoes and onions are finished, toss them in a large bowl with the spinach and dressing. Serve while tomatoes and onions are still warm.