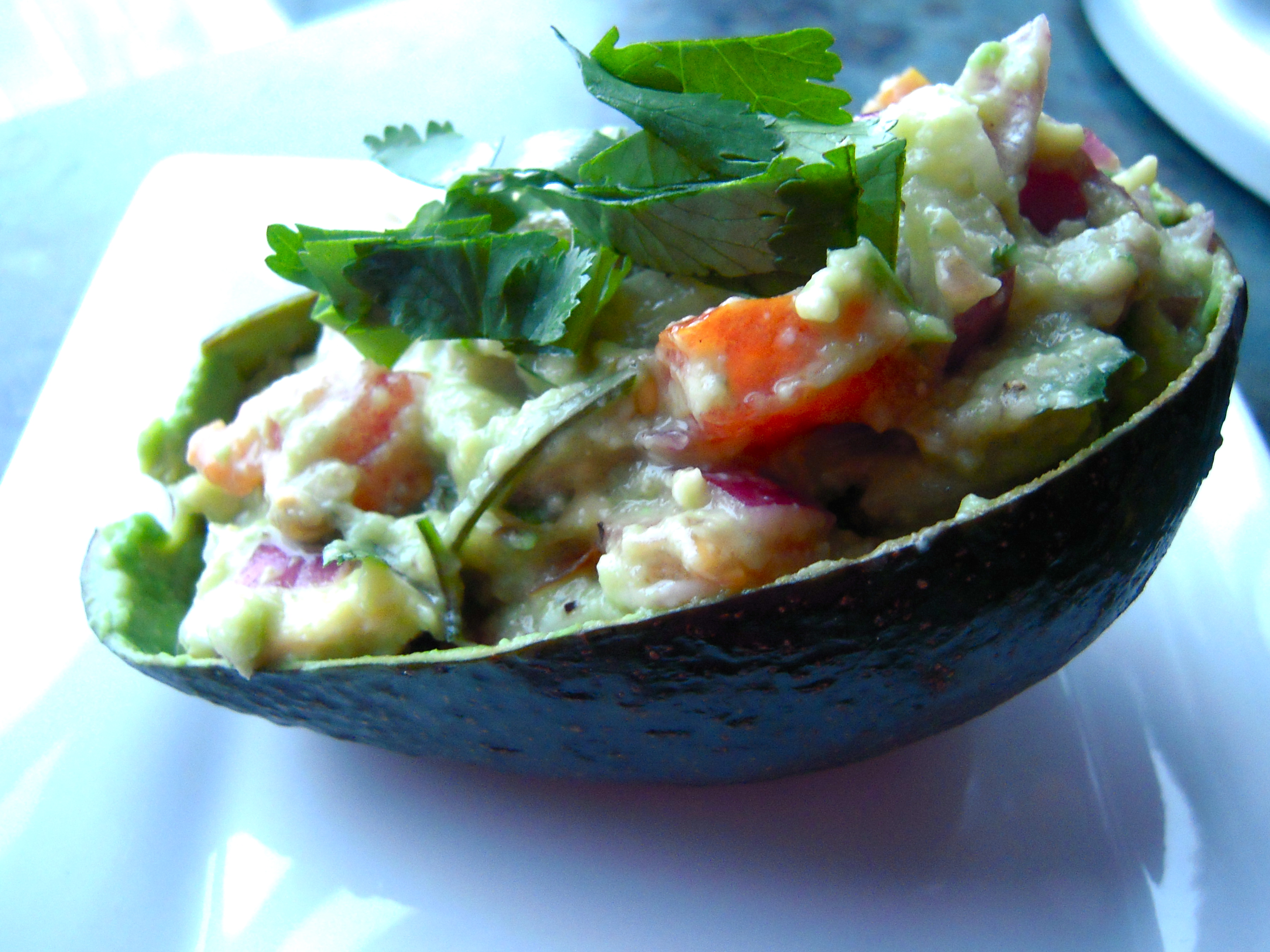 This guacamole takes 5 minutes to prepare! Bring it to any party and it won't last long. If there are left overs, be sure to store in an air-tight container. It's a crowd pleaser!
Ingredients:
2 ripe avocados
*1 small red onion, finely chopped
2 small tomatoes, chopped
1 lime, freshly squeezed
1 bunch cilantro leaves, chopped
1/4 cup Parmesan cheese, grated
Kosher salt to taste
Black pepper to taste
*We like onion. If you're not the biggest fan, try 1/2 a small red onion.
Preparation:
Slice each avocado in half lengthwise and remove pit. Scoop avocado flesh into a medium sized bowl and reserve the skins. Add remaining ingredients to the avocado and combine with a fork to desired consistency.
Spoon guacamole back into the skins, creating a bowl for each guest.
Serves 4 with avocado bowls.