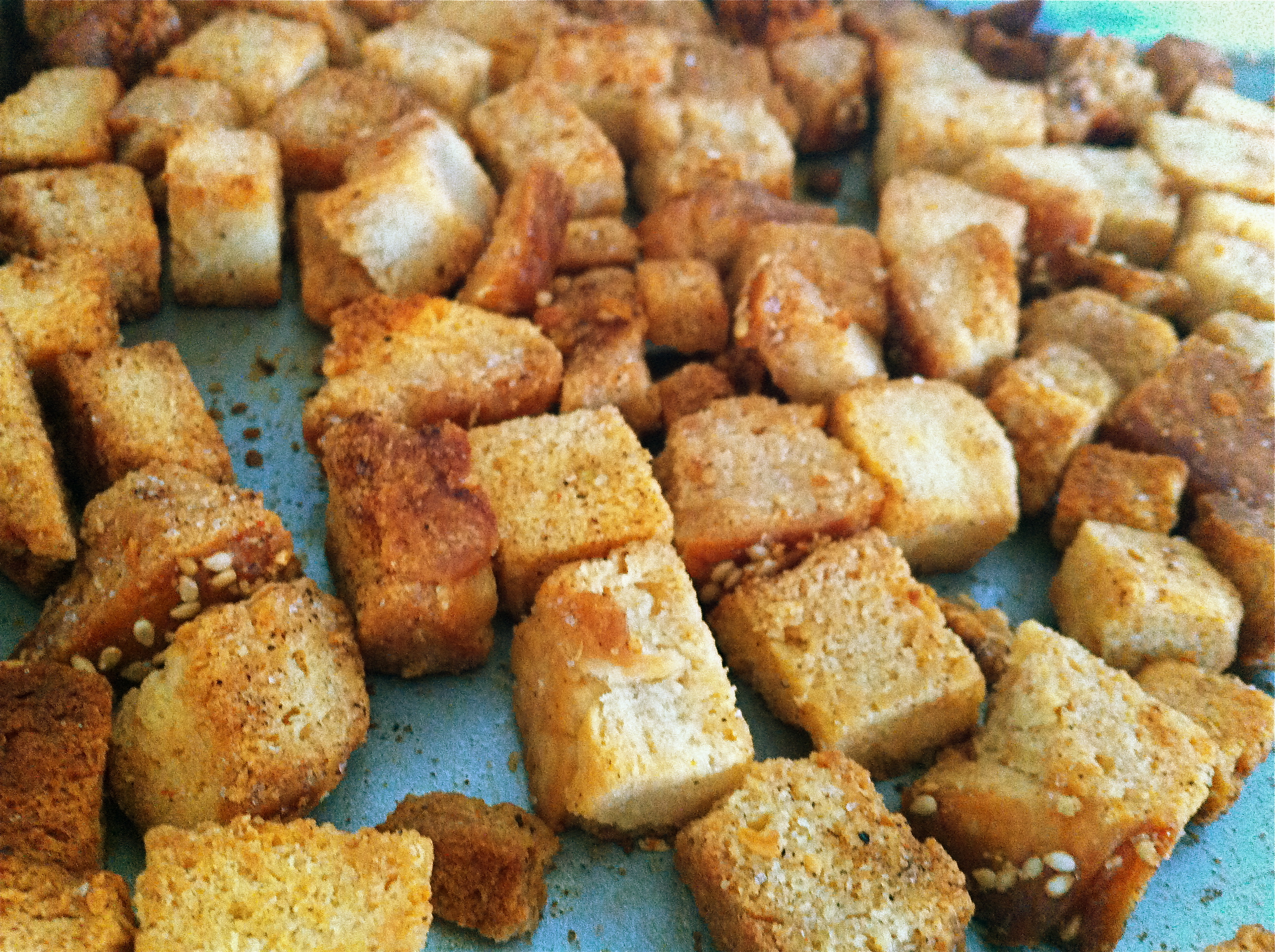 Our first loaf of sourdough bread didn't go as expected, but it did result in excellent homemade croutons. We allowed the bread to sit uncovered for about 3-4 days until it was very dry. These add the perfect crunch and flavor to any salad!
Ingredients:
6 slices of homemade bread, left uncovered for about 4 days
1 clove garlic, minced
A three-finger pinch of Kosher salt
A three-finger pinch black pepper
A three-finger pinch of paprika
1 tablespoon olive oil
Preparation:
Preheat oven to 350°. Cube the bread into 1″ squares. On a wooden surface, mash the minced garlic and Kosher salt with a fork until a paste forms. Transfer bread and garlic paste to a bowl with a lid. Add a pinch of pepper and paprika. Shake the bowl until all seasonings have covered the croutons. Place all seasoned croutons on a sheet pan and drizzle with olive oil.
Bake for about 10 minutes or until golden brown. At this point, remove croutons from the oven and try one (carefully- they're hot!). If they don't have a nice crunch, return to the oven and bake for a longer period of time, checking every minute.
Allow croutons to cool and serve atop your favorite salad.