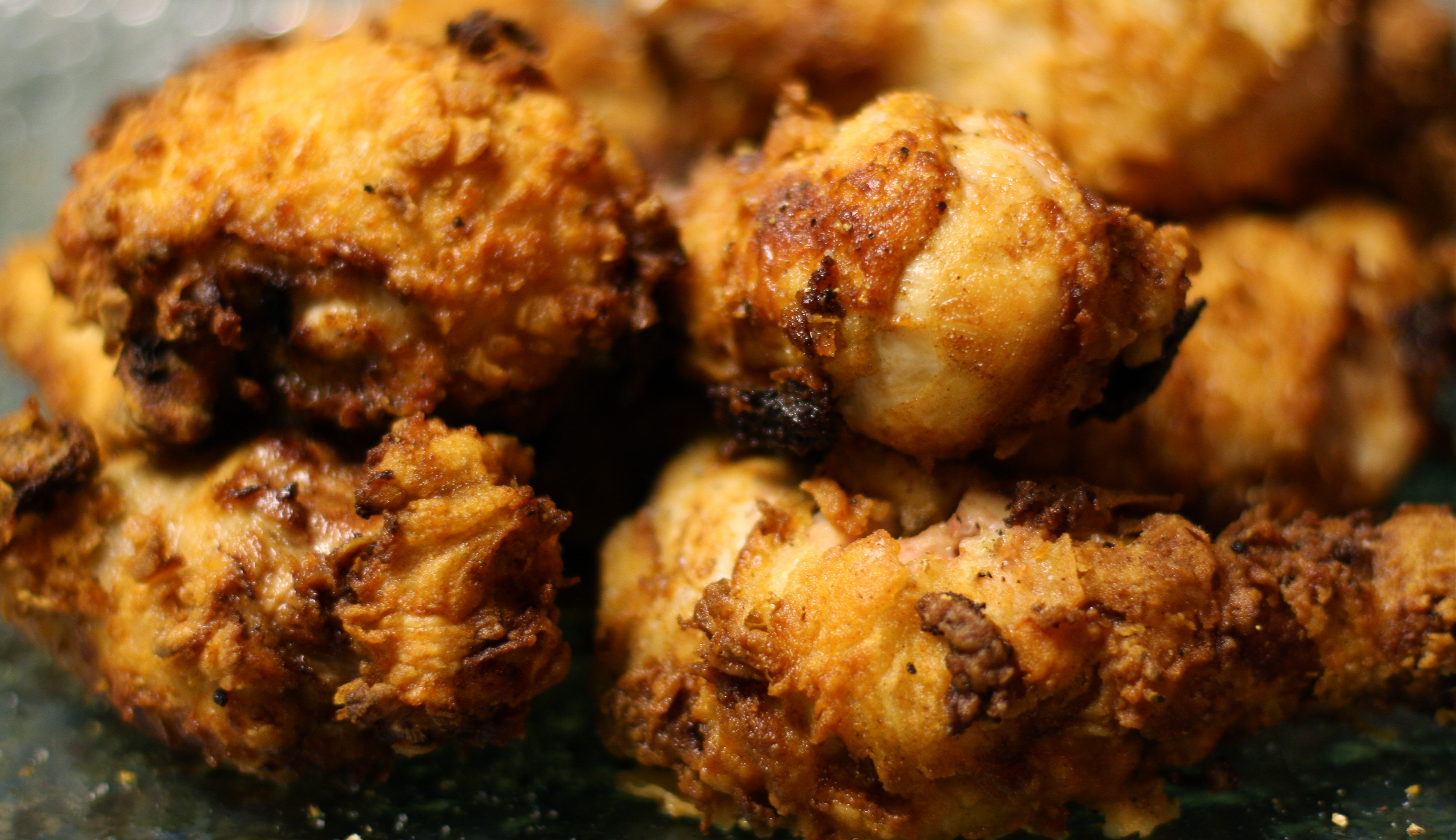 Watch out. This recipe will send you straight to heaven and back. The crispy and flavorful fried goodness compliments the juicy white meat just about perfectly. Try this meal any night of the week and serve with mashed potatoes and greens.
Ingredients:
4 chicken breasts, skin on
1 1/2 cups all-purpose flour
1 tablespoon paprika
1/2 pint buttermilk
1/4 teaspoon kosher salt
1/4 teaspoon black pepper
Canola oil
Black pepper and sea salt to finish
Preparation:
Heat oil in a frying vessel to 350° (If using a fryer, fill to the line. If using a stock pot, dutch oven, or other device, fill with enough oil to completely submerge chicken when frying).
Place chicken in a medium-sized mixing bowl, cover with buttermilk and let stand for an hour at room temperature. For best results, cover bowl with plastic wrap and allow chicken to rest overnight in refrigerator.  In another medium-sized mixing bowl, combine flour, paprika, kosher salt, and black pepper. Dredge one chicken breast at a time in the dry mixture. Shake excess flour off chicken and set aside.
Carefully place chicken breasts in oil. If using a smaller pot, frying one at a time is best so oil temperature does not go below 350°. Fry for at least 5-8 minutes until crust is golden brown. Let rest on a cooling rack for 5 minutes. Check for doneness by cutting into center of the breast. Meat will be white and juices will be clear.
Finish chicken with a pinch of freshly cracked black pepper and sea salt.