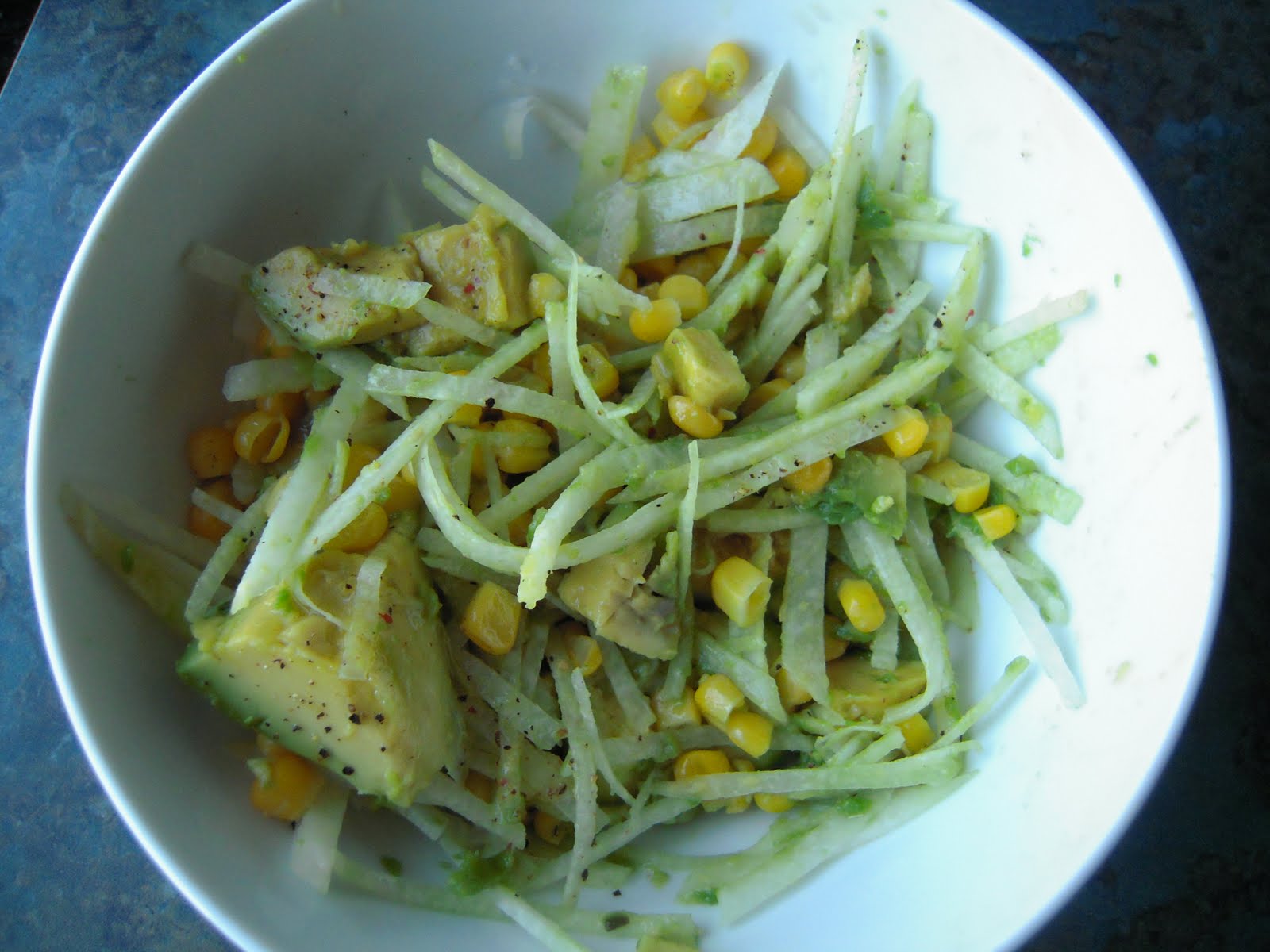 Jicama is a root vegetable that is often overlooked. It has the flavor of a potato with the texture of an apple. We decided to experiment with the vegetable, and it turned out to be quite refreshing! This salad compliments grilled meat or fish nicely.
Ingredients:
1/2 jicama, peeled and julienned
1 cup roasted corn
1 soft avocado, cubed
Juice of 1/2 a lime
2 tablespoons olive oil
1 teaspoon paprika
1 teaspoon cumin
1 teaspoon red pepper flakes
1 teaspoon kosher salt
1 teaspoon black pepper
Preparation:
Combine all ingredients in a medium bowl. Mix until the avocado begins to break down and turns the jicama green. Add various seasonings according to taste preferences.