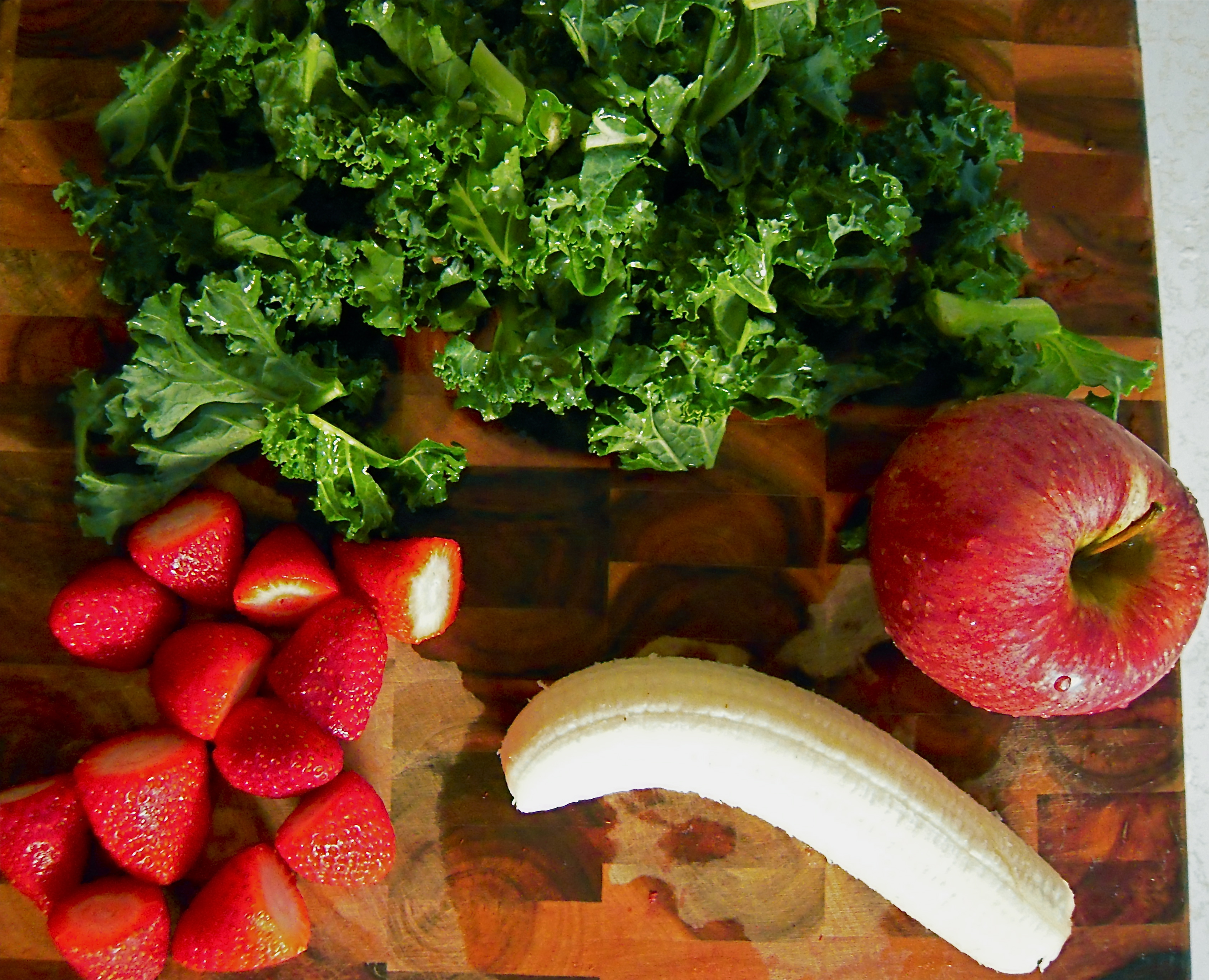 The final slice of cake is eaten, the leftover turkey is starting to dry out, and the gravy is a solid mass (ew…). Time to detox. After all the deliciousness we feasted on for the past week (including 48 cinnamon rolls), it's time to get some good nutrients back in our system and stay on track with eating right. At least until Christmas…then we'll splurge again.
One easy way to kick start your day with good health is by juicing. I love our juicer. The flavor combinations are endless. Kale is a superfood that will add antioxidants and vitamins to your juice. We bought a HUGE bag of kale at Whole Foods and now try to incorporate it daily. Kale is great to throw in the juicer, in soups, on sandwiches, and of course works well as a salad it itself.
This green superjuice is not only packed with nutrients, but also with flavor. Sweet banana and apple paired with the fresh zing of strawberry and green kale will have you craving this drink for breakfast or as an afternoon snack. Cheers to good health!
Ingredients:
4 large handfuls baby kale leaves
1 cup strawberries, sliced
1 whole banana
1 apple, quartered
Preparation:
Juice all ingredients, chill, and sip.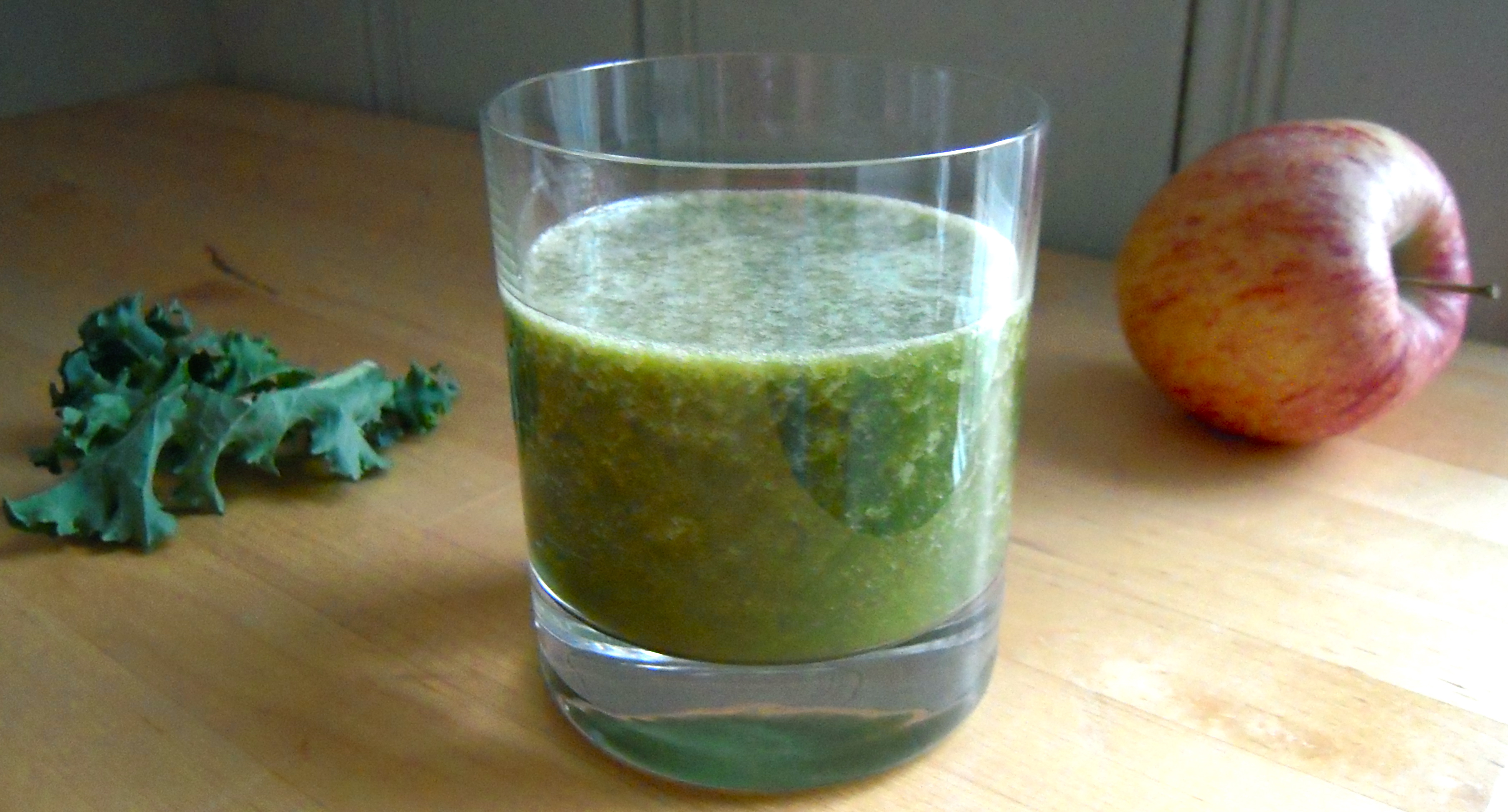 For another delicious kale recipe, check out our Crispy Kale Chips.