Juniper is one of our favorite restaurants in St. Louis. The food is innovative and delicious, the atmosphere is rustic yet welcoming, and the staff is comprised of friendly people who clearly love what they do. Bar manager Kevin Arndt's smart and creative cocktails elevate the overall experience at Juniper. Whether you want Kevin to create your favorite classic cocktail or try something new, he takes the time to truly listen to your likes and dislikes, establishes trust, and crafts a drink you won't soon forget. He's incredibly talented, and we wanted to write a post featuring the great work he is doing. Kevin was gracious enough to chat with us about his experiences in bartending and how he came to Juniper. We hope you enjoy the following interview with Kevin. He's an asset to the St. Louis restaurant scene. If you haven't visited Juniper, you're really missing out on a culinary gem within our city.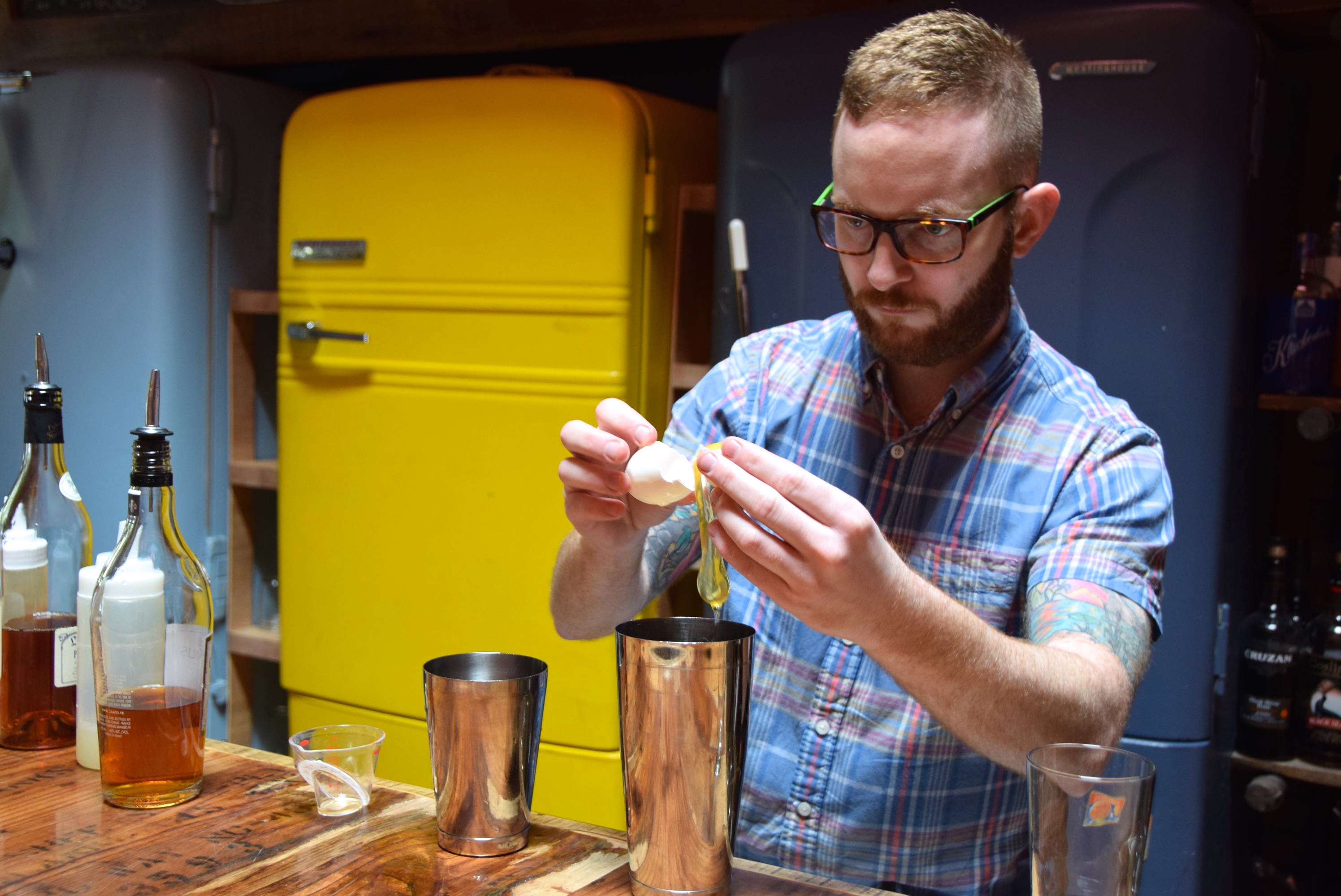 Interview with Kevin Arndt
Bar Manager / Juniper
St. Louis, Missouri
How did you get into bartending?
I started serving and bar backing at the Royale in 2010, and was eventually given a few bar shifts. It wasn't until I started working at Blood and Sand that I realized bartending was more than just shaking or stirring ingredients and straining it into a glass. I began to learn about the methodology and how to build a balanced drink.
What's your drink of choice on a Tuesday night?
I'm at Juniper on Tuesday nights, so, I will say Old Grandad. Neat.
What's your drink of choice on a Saturday night?
Saturday nights I try to go to Mission Taco for a margarita. They're delicious, consistent, super fresh, and their bar tenders are awesome.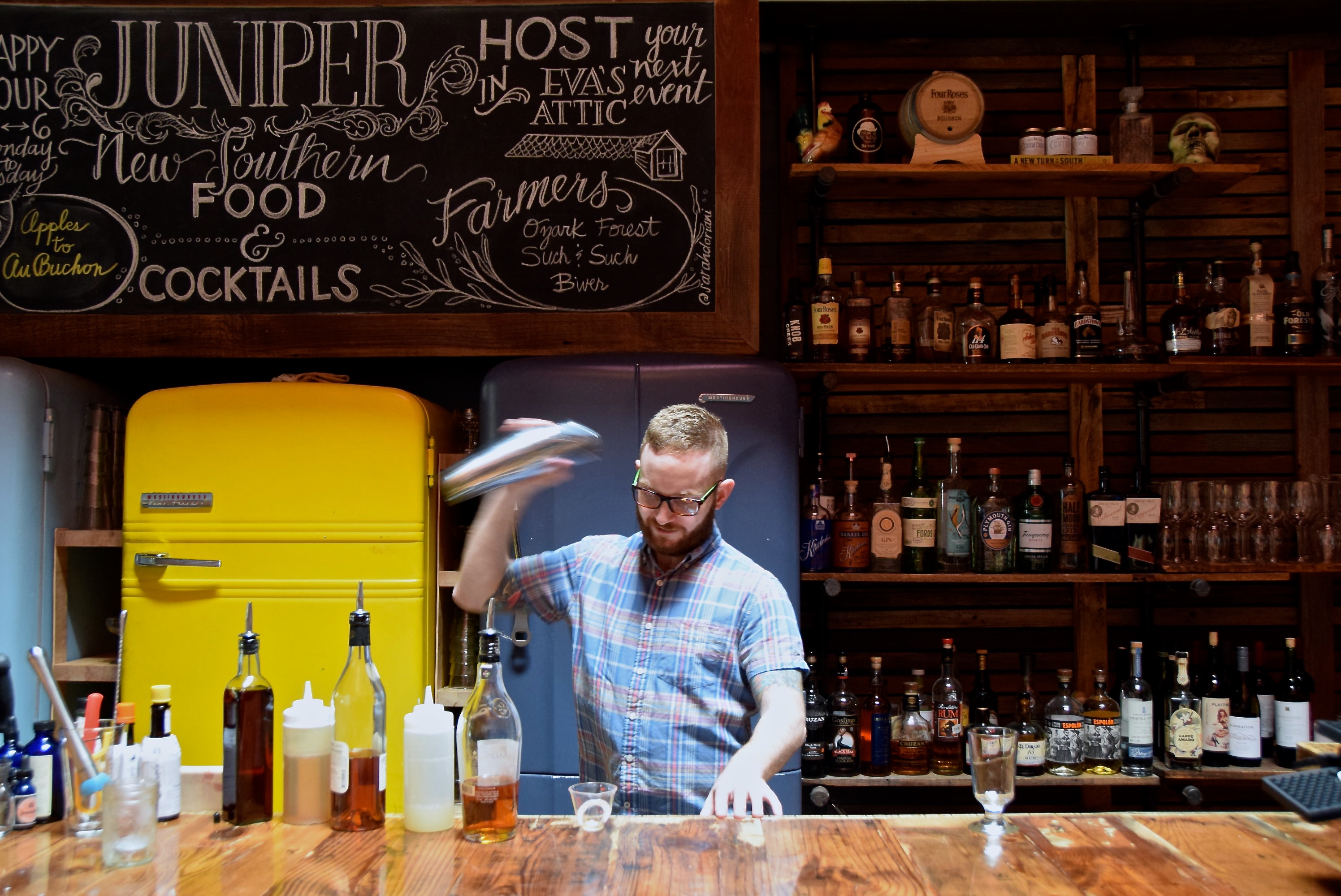 Why Juniper?
While working at the Royale, I was usually moonlighting somewhere else, but when the bar manager position opened up here, I decided this is where I wanted to home to be. I really like the culture and the people who work here. I like the brand. John is more than just a boss. He's a mentor and a good friend.
What's the craziest thing that's happened to you as a bartender?
Right after Darren Wilson's verdict was announced, there was a protest directly outside of the Royale and police in full riot gear were telling us to close up and go home. Turns out the protest was just some folks holding hands, standing across Kingshighway.
Do you like to cook?
I do, but I'm not really good at it.
Do you have a signature dish?
I make really good French toast. I really try to watch what I eat. I don't really eat red meat or pork. I'm not opposed to it, but the less I eat the less impact I have on that. I guess I just watched way too many Netflix documentaries.
Are you married?
I've been with my girlfriend for almost four years.
Does she think you're a good cook?
She doesn't cook, so yes, she thinks I'm an improvement.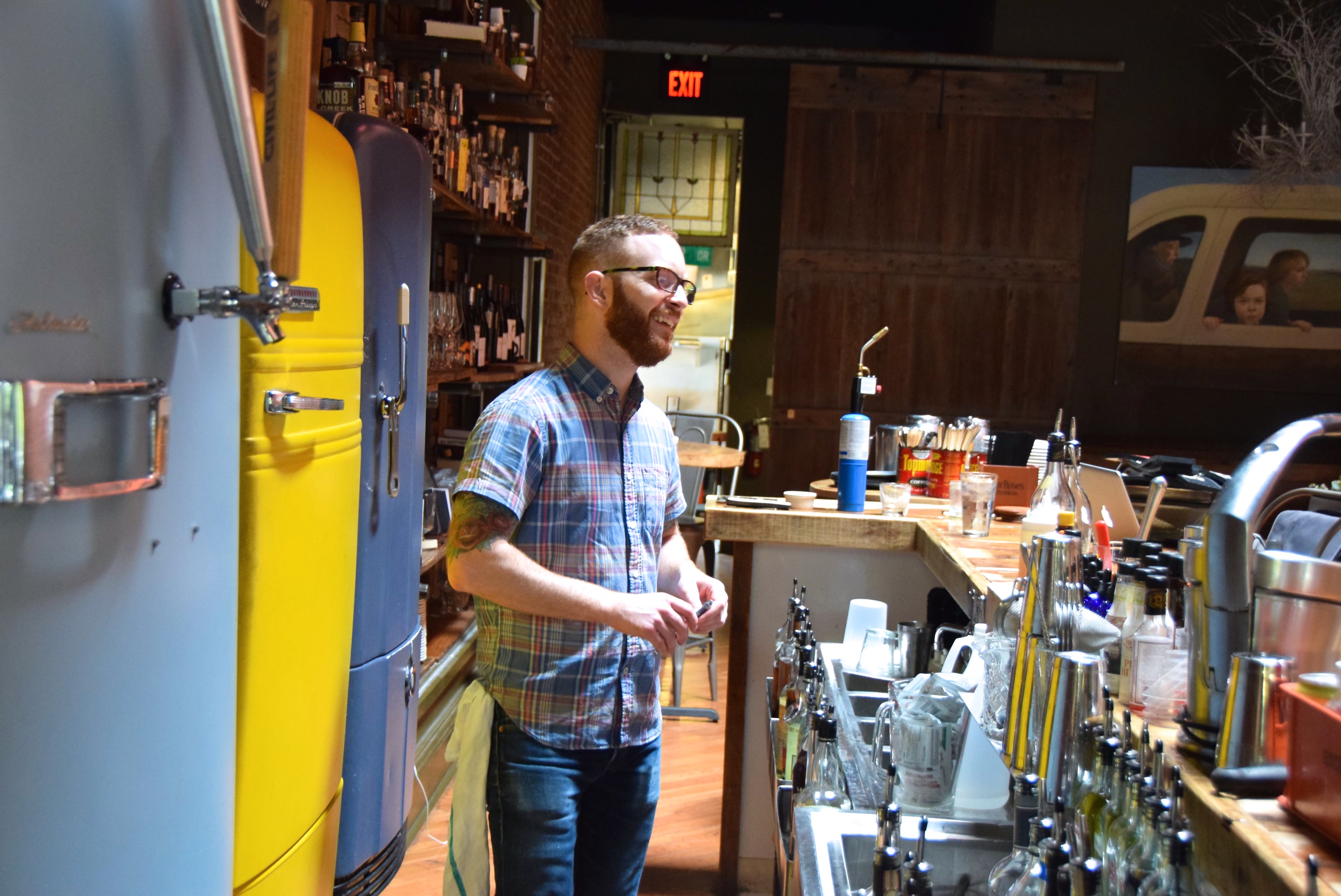 What's your favorite album to listen to while cooking or mixing?
Ready to Die by Biggie. I love that album.
Did you grow up in St. Louis?
I grew up outside of Belleville, in Smithton. I went to Freeburg High School. Home of the Midgets. Yeah, they're still the Midgets…
What do you do outside of bartending?
I'm in school right now. I went to a small design school in New York a few years ago. I dabble in graphic design. I'm getting my undergrad right now after a 10 year hiatus. I'm crushing it, man.
Is it hard for you to memorize drink recipes?
I created all of the ones at Juniper, so those are easy. When it comes to classic cocktails, I have a mental rolodex from doing it over the years.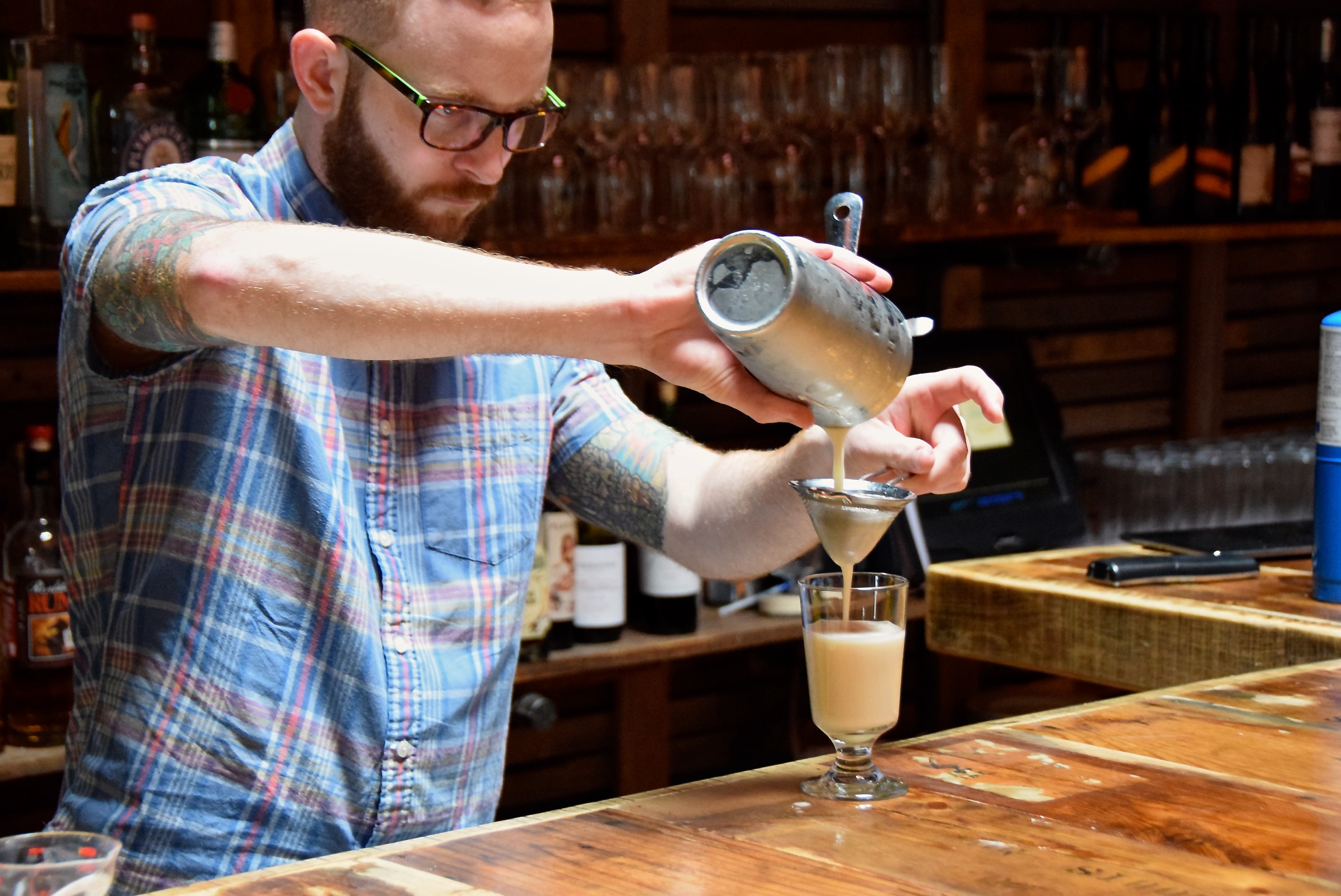 Are you willing to share a recipe with our readers?
Absolutely. This is our future cocktail, which means it will be on the menu soon. It's a fall take on a sidecar. It's frothy. It has cognac and uses a pommeau, which is a French calvados apple cider- tincture for lack of a better term. It's delicious and I haven't seen it on any menus. Nobody I know is using it in cocktails, but it's perfect for fall.
Apples to AuBuchon
Recipe By: Kevin Arndt, Bar Manager at Juniper
Ingredients:
1.5 oz. cognac
.5 oz pommeau de normandie
.5 oz lemon juice
.5 oz cinnamon simple syrup
.25 oz. allspice dram
1 egg white
Cinnamon stick
Preparation:
Dry shake to emulsify the proteins. Then, fill the smaller of the two shakers with ice and shake again. Pour through a fine mesh strainer into a glass and grate cinnamon on top.