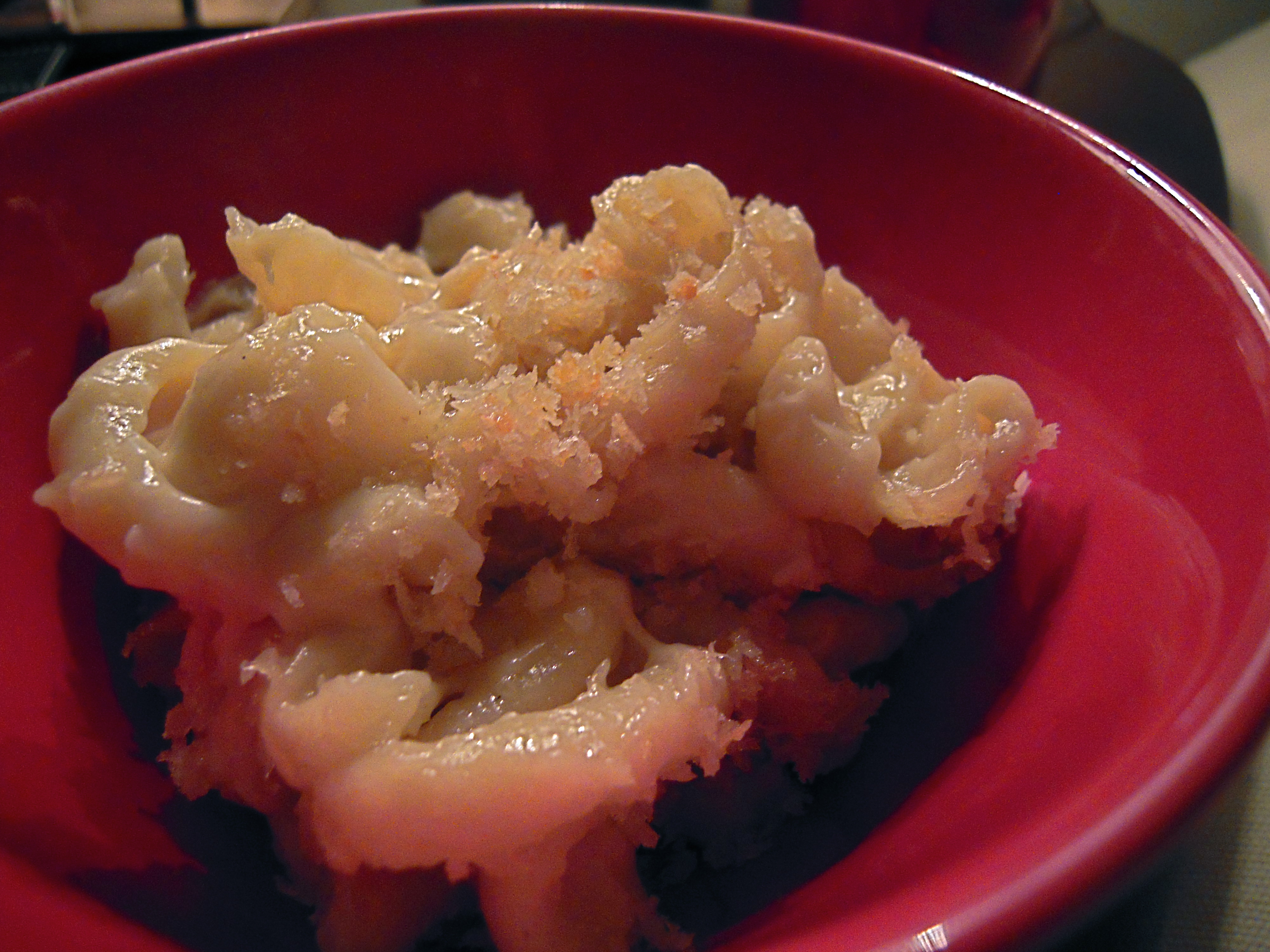 Jim Reed (Whitney's dad) created this version of macaroni and cheese, which CANNOT be beat. We would like to give dad all the credit for this recipe and many props for creating what we think is the best comfort food in America. The combination of excellent cheeses paired with Dijon and Worcestershire sauce make will make your taste buds sing. Lovingly nicknamed "Heart Attack Mac," by Whitney and Linda, be sure you get your blood work done before dinner.
Ingredients:
1 lb pasta, Rigatoni or Molloni work well
Fresh shredded cheese:
4-5 oz. Vermont white cheddar
4-5 oz. Gruyere
4-5 oz.  Italian Fontina
4-5 oz.  Very sharp cheddar
2-3 oz grated fresh Parmesan or Romano cheese
1 stick butter
2 cups whole milk
½ cup flour
1 Tablespoon Worcestershire sauce
2 Tablespoons Dijon mustard
½ cup Panko or breadcrumbs (sautéed in 2 tablespoons of butter)
½ cup thinly sliced sundried tomatoes
Preparation:
Cook pasta according to directions on package in a large pot and drain well.
Meanwhile, in another large pot, make a roux by melting butter then stirring in flour.
On medium heat add milk, then Parmesan to the roux.  Stir until thick. Add the Dijon and Worcestershire sauce. Gradually add the other cheeses to sauce. Continue to stir. The cheese sauce will be very thick.  Add the pasta to the cheese sauce and stir.
Saute the Panko or bread crumbs in 2 tablespoons of butter over medium heat until well combined.
Grease (or Pam) a large glass casserole dish, and pour in the mac and cheese mixture. Top with slivers of sundried tomatoes and then with Panko. Bake for 15-18 minutes at 350°.
Remove from oven and serve hot.