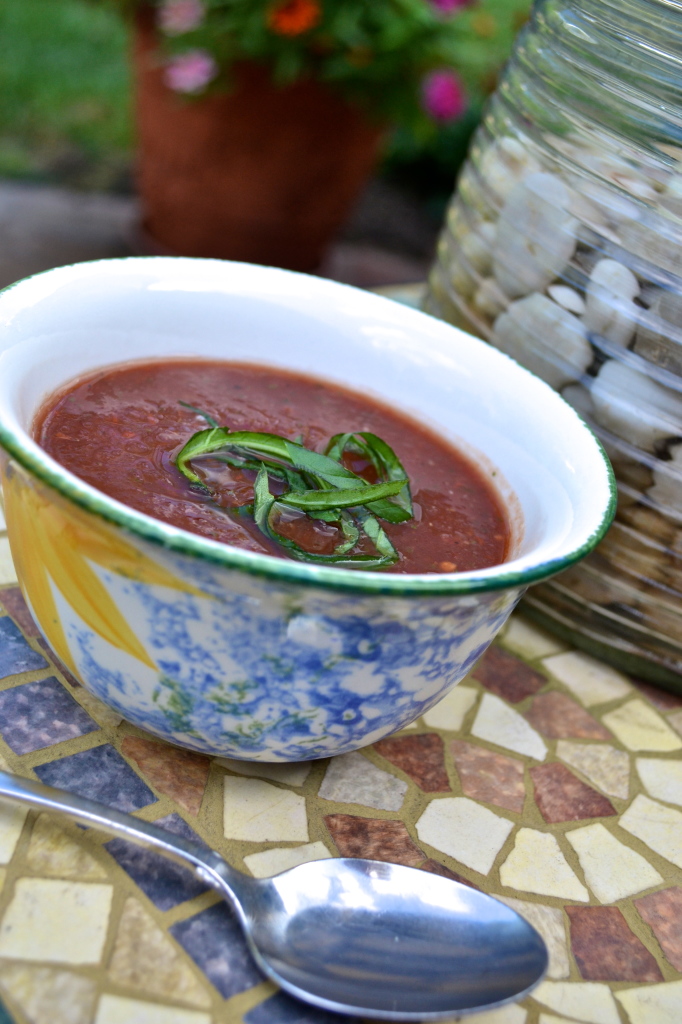 You have one last chance. That's right, this weekend it's your last chance to jump off the high dive, chase down the ice cream man, wear white shoes, and savor fresh flavors from the garden. As an homage to lazy summer days gone by, we'd like to share this simple cold gazpacho recipe. Although the ingredient list is lengthy, it's incredibly easy to make. Feel free to sub any of your favorite summer veggies in the line up. This soup will be a healthy and flavorful addition to your Labor Day weekend grilling, and is sure to help cool off these scorching summer days.
Ingredients:
1 cucumber, peeled
4 homegrown tomatoes
1 red pepper, seeded
1/2 onion
1 jalapeño, seeded
3 garlic cloves
3 tablespoons balsamic vinegar
2 cups tomato juice
1 handful basil leaves
2 tablespoons sugar
1 tablespoon Worcestershire sauce
3 teaspoons kosher salt
1 teaspoon black pepper
Preparation:
Roughly chop all the vegetables and garlic. Add to a food processor* and blend until smooth.
*Our food processor had a hard time with all of these ingredients, so we ended up putting them in a large bowl and using a hand blender.
Chill for at least 30 minutes. Serve with additional basil, hot sauce, and crème fraîche.
8 servings