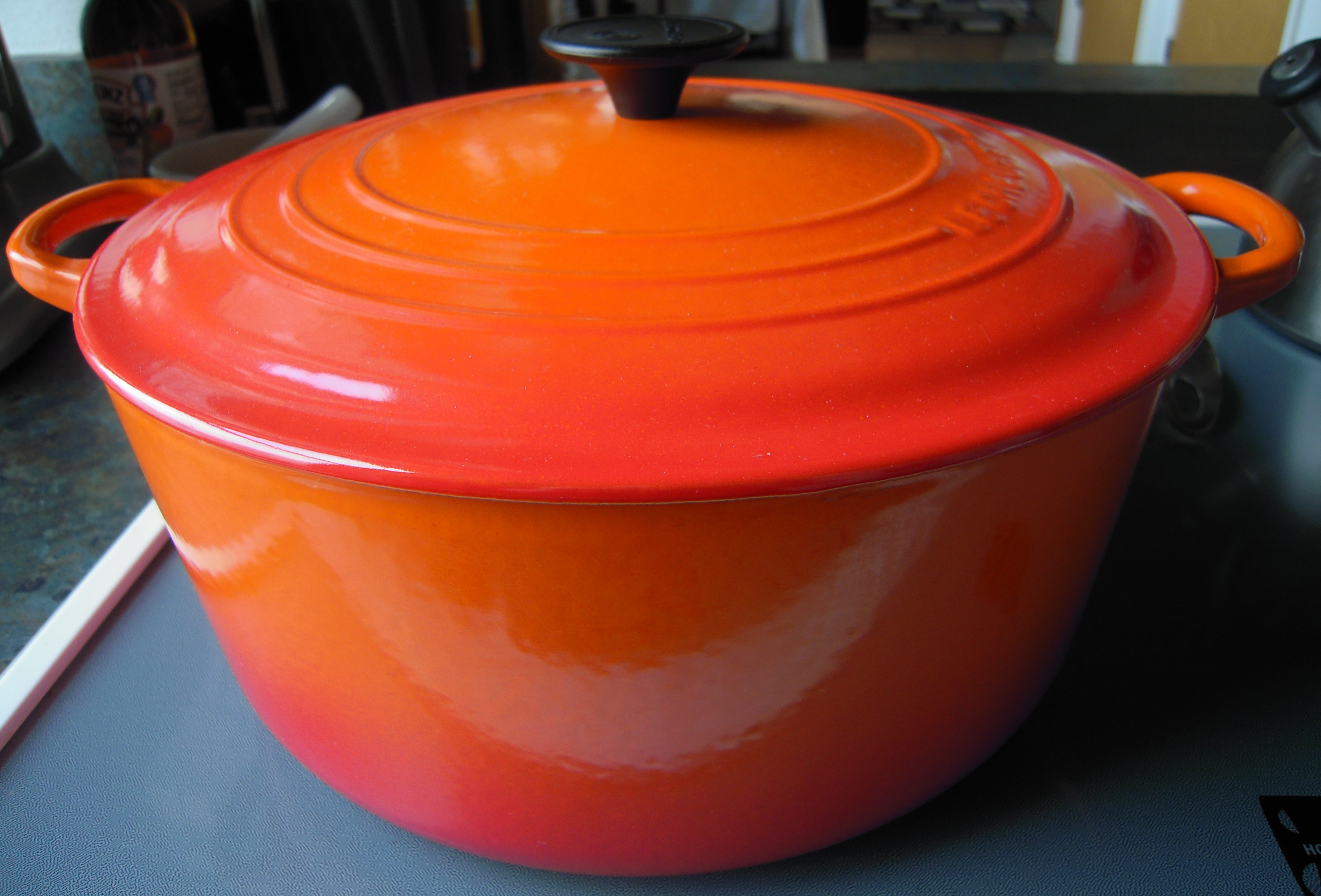 There she is. Beautiful, isn't she? Perched high atop our glass top range, she beckons us to the kitchen. This beauty is compliments of a Pioneer Woman giveaway that we recently won. This dish is perfect for cooking, stewing, simmering, braising, boiling, and more. It holds 7 1/4 quarts, which is plenty to whip up a whole meal for us and visitors. Why didn't we add one of these on the ol' wedding registry?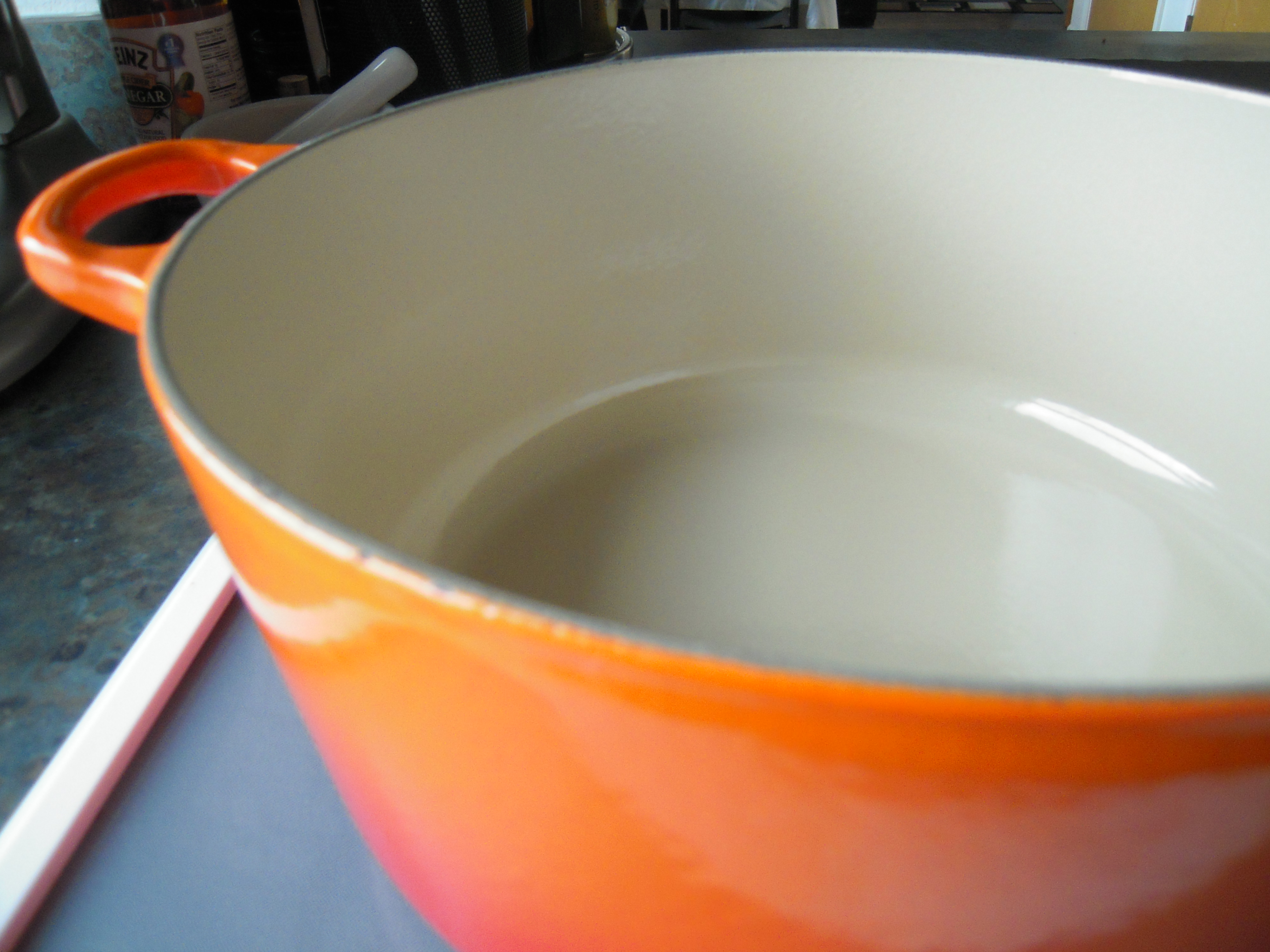 It even comes with a lifetime gaurantee. Can you imagine how many memories we'll make with this gem?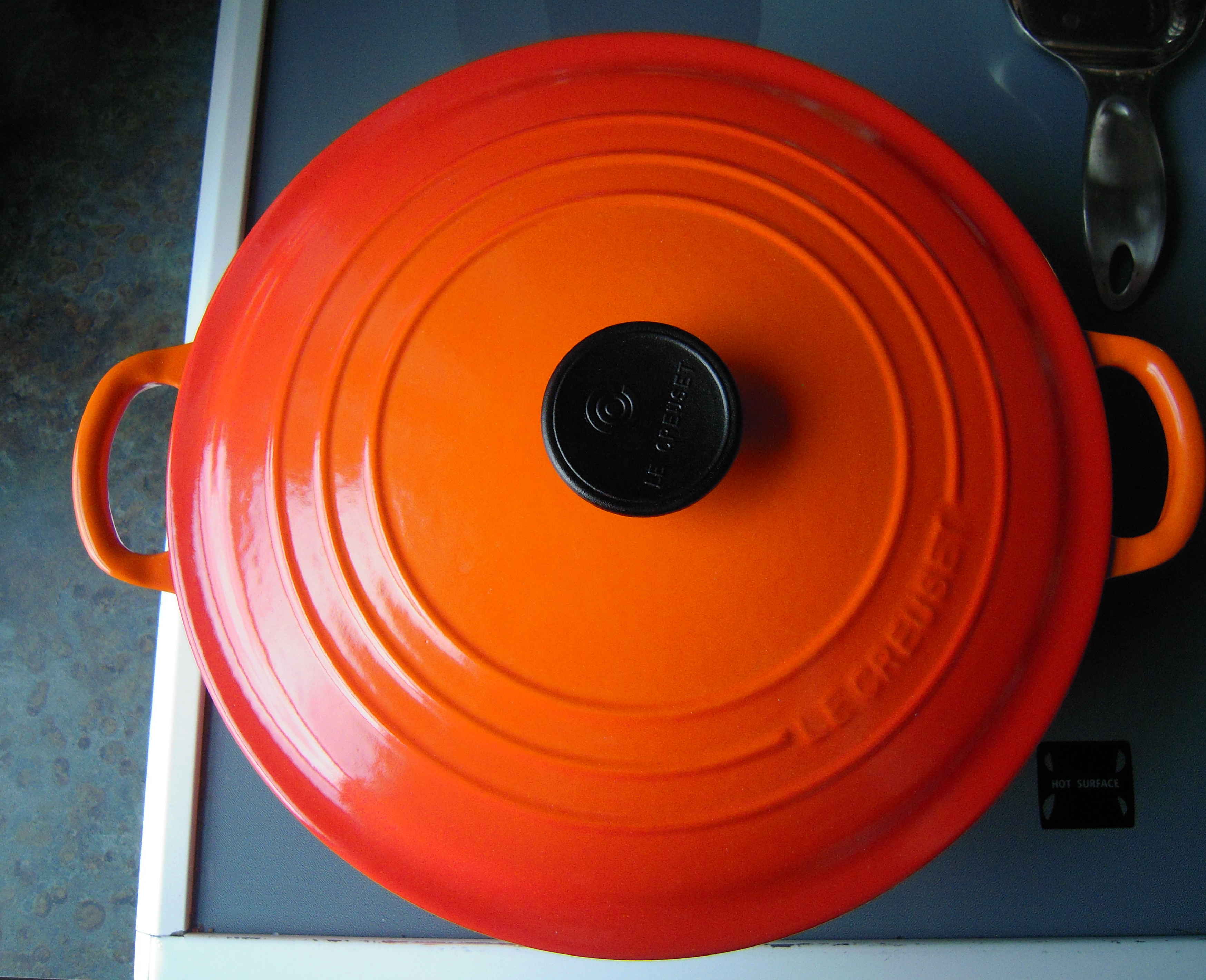 Thanks, PW. We sure owe you one.
By the way folks, you still have time to enter our latest giveaway! Head over and leave a comment for a chance to win.