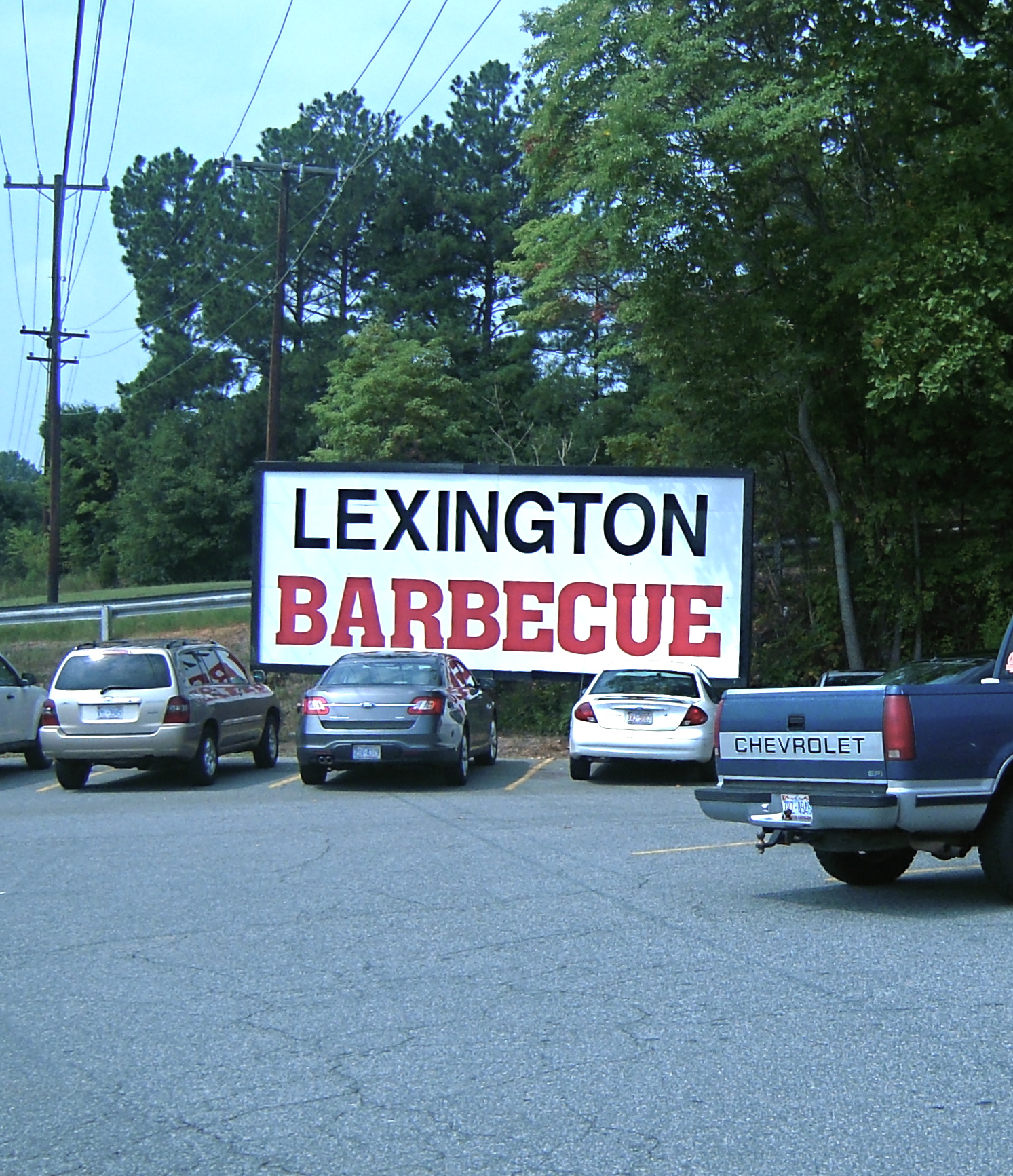 This Labor Day weekend, we traveled to Charlotte, N.C. On the way, we stopped literally right off the highway for some good southern BBQ at Lexington BBQ. Named "Best Carolina BBQ" by Southern Living Magazine, this meal is one you don't want to miss. Around high noon, there is nowhere to park. People stalk you to steal your spot as you leave. See any?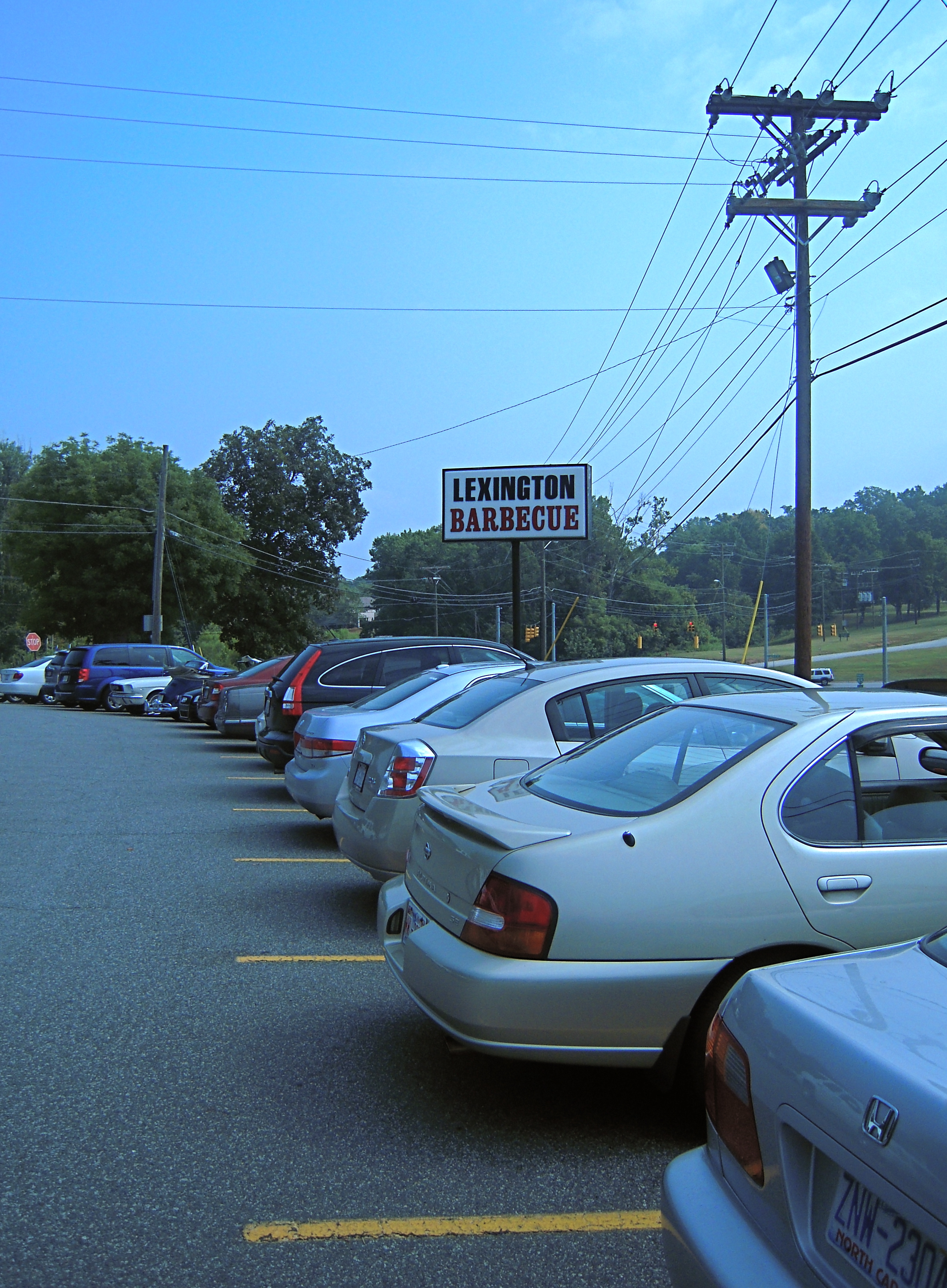 As you're walking inside, notice the billows of white smoke pouring from the right of the building. That's when you know it's gonna be good.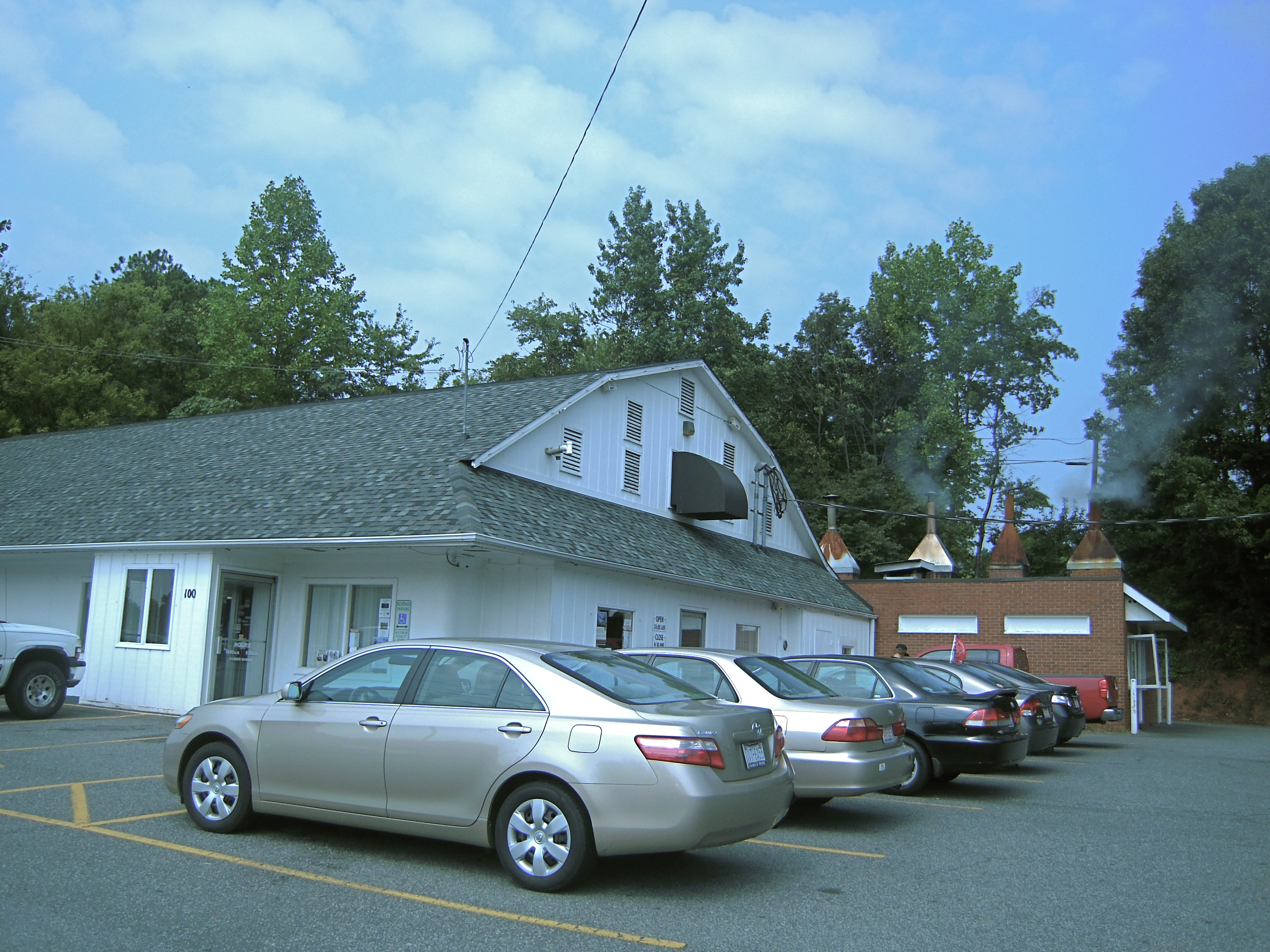 We ordered the chopped BBQ sandwiches with slaw. The meat doesn't have BBQ sauce on it, but there sure is a kick of vinegar in the slaw. We ordered perfectly crisped onion rings (which we think were beer battered), and light, airy hush puppies. Oh, and we are now big fans of Cheerwine, a southern soda that tastes similar to Cherry Coke, but with more cherry.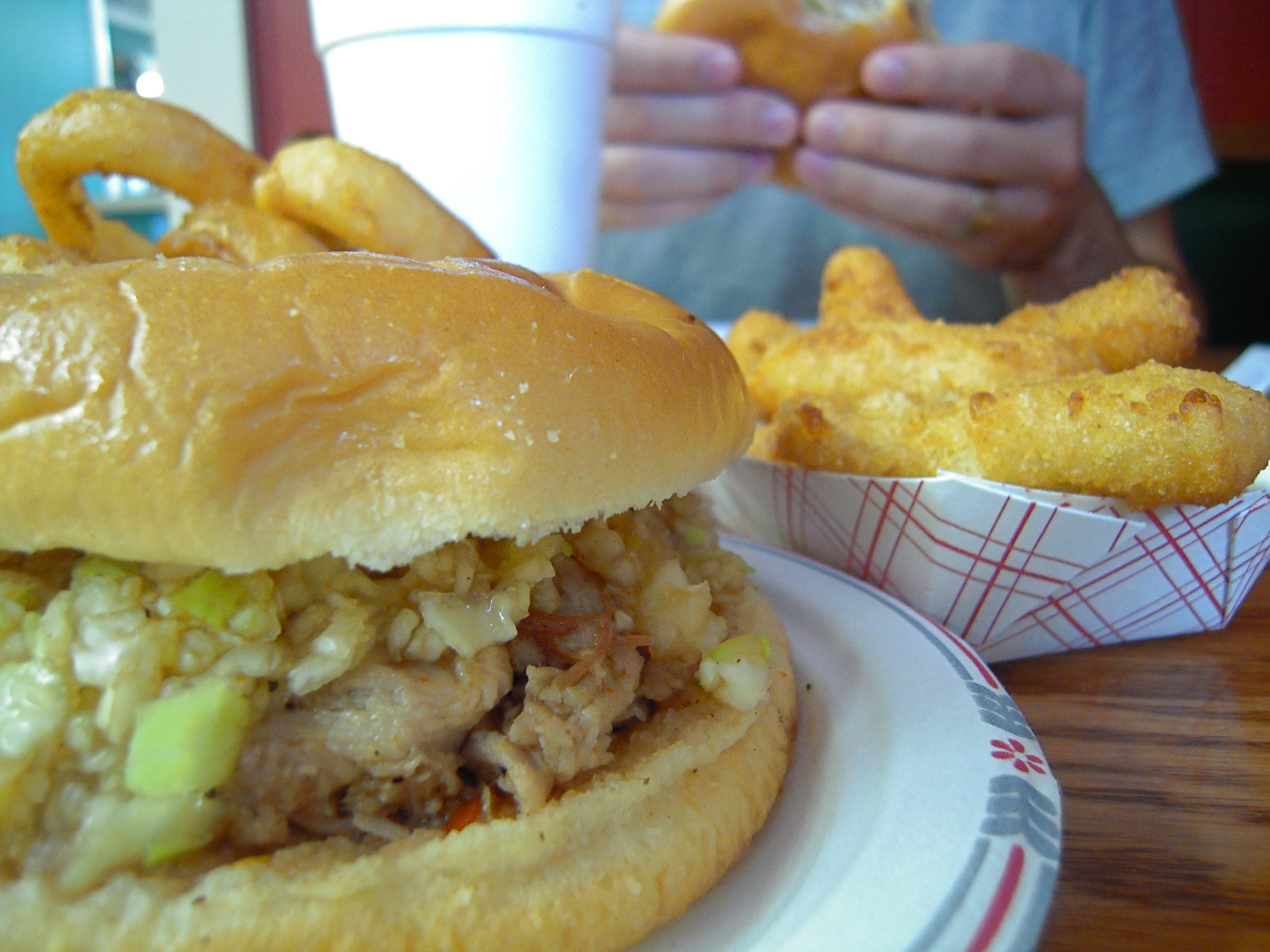 Notice how finely chopped the slaw and the meat is! Totally different from Kansas City. And yes, staying true to our midwest heritage, we added extra sauce…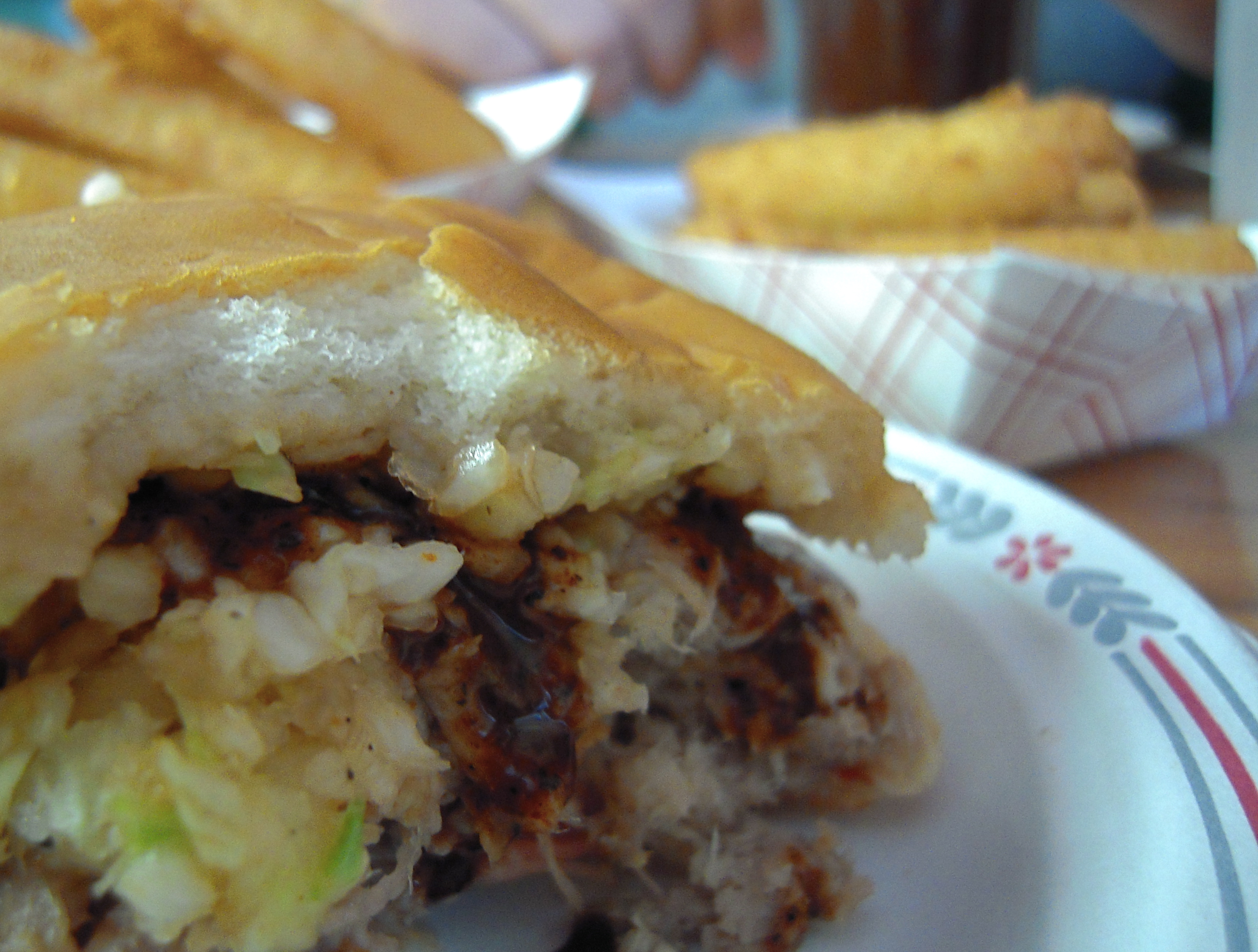 Pure BBQ bliss. We'll definitely be returning and will bring friends along with us…if we can find a parking spot. 🙂