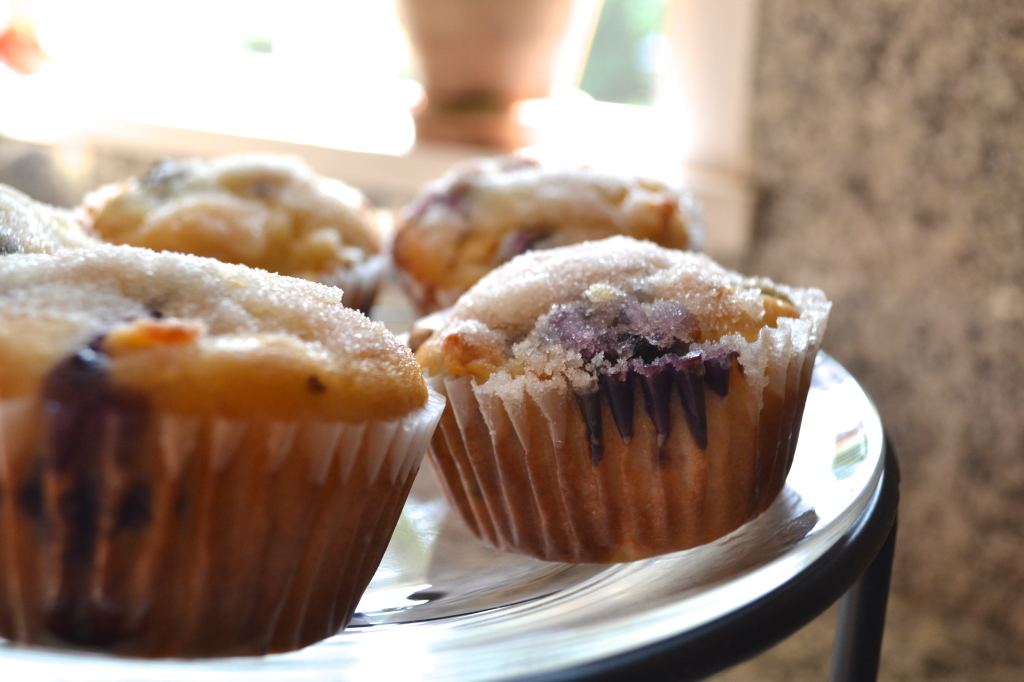 If I were to write an entire post about what's been going on over the past three weeks, it would be super long, so I'll just summarize: I accepted a new job, Neil accepted new job(s), we moved to the greatest city in America (St. Louis), and we went to Florida to celebrate our anniversary.
This has all happened within the past two weeks, so life has been crazy to say the least. Things are now starting to settle down, and we're so happy to be back in the Midwest. However, there are certainly things we'll miss about the South:
Our North Carolina friends

The ocean
The mountains
Good restaurants: Fabian's, Sticks and Stones, Mellow Mushroom, and more
Charlotte/Raleigh/Durham/Wilmington
The team members at our local Whole Foods market
Here are some things we're looking forward to here in St. Louis:
Being close to family

Cardinals/Blues/Rams games

Exploring new parts of the city
Spending more time with each other
Life is full of changes. We're up for the ride and have family and friends cheering us along the way, which means more than they'll ever know. Hopefully that catches you up on what's going on in our lives. Now, how about a muffin?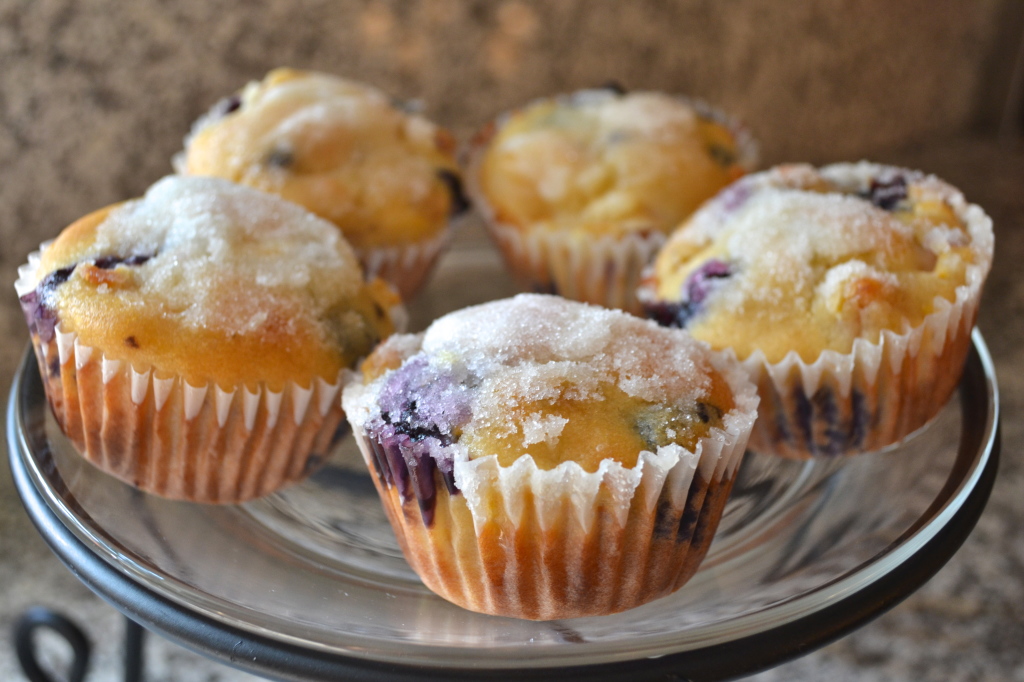 This is an old beloved recipe from a cookbook that my parents have owned forever. The lemon zest wakes up the flavors of this perfectly balanced muffin. This isn't our recipe. I just want to make that clear.
We had some peaches going bad, so decided to use them before it was too late. We added 2 cups of chopped peaches to this, and it was great.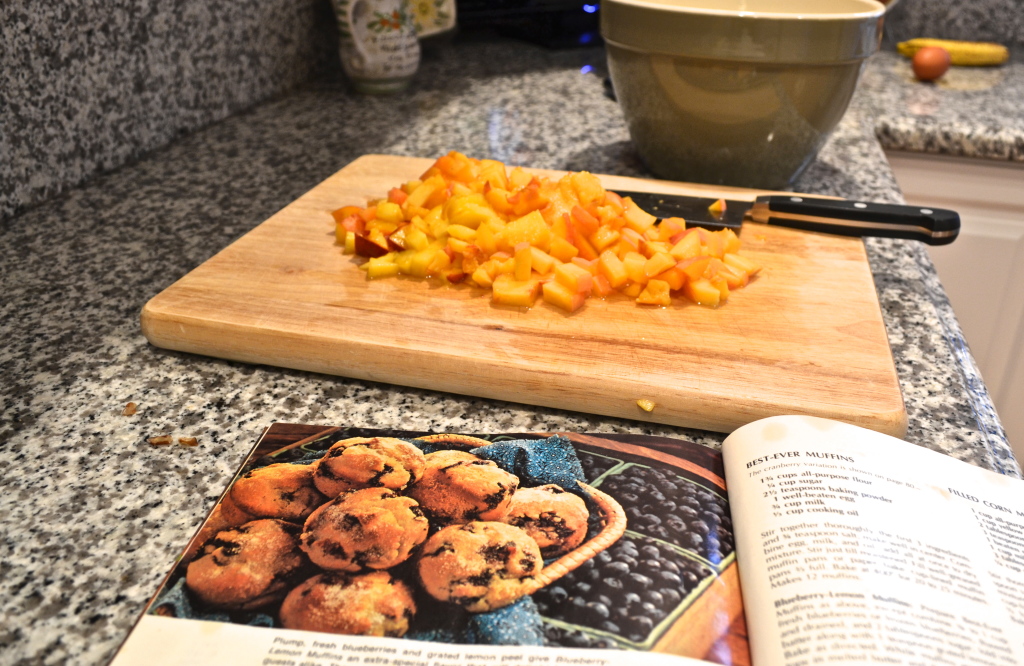 I'm thinking you can add about 2 cups of your favorite fruit in addition to the blueberries and the muffins will still be rockin'. Enjoy!
Best-Ever Blueberry Peach Muffins
Better Homes and Gardens: Homemade Bread Cook Book. Best-Ever Muffins, 1973
Ingredients:
1 3/4 cups all-purpose flour
1/2 cup + 4 tablespoons sugar
2 1/2 teaspoons baking powder
1 well-beaten egg
3/4 cup milk
1/3 cup cooking oil
3/4 teaspoon salt
3/4 cup fresh blueberries
2 peaches, pitted and chopped into small pieces
1 teaspoon grated lemon peel
4 tablespoons melted butter
Preparation:
Preheat oven to 400°. In a large bowl, stir together the flour, 1/4 cup sugar, baking powder, and salt together and make a well in center. In a separate bowl, combine egg, milk, and oil; add all at once to the dry mixture. Stir until just moistened.
In a small bowl, stir blueberries, 2 tablespoons sugar, and lemon zest. In another small bowl, stir peaches and 2 tablespoons of sugar. Fold the blueberries and peaches into the batter. Fill well-greased muffin pans or paper bake cup-lined muffin pans 2/3 full. Bake for 20-25 minutes.
Melt the butter in a small bowl and set aside. Place 1/4 cup sugar in another bowl.  While muffins are still warm, dip tops in melted butter and then in sugar. Devour.
Makes 12 muffins.