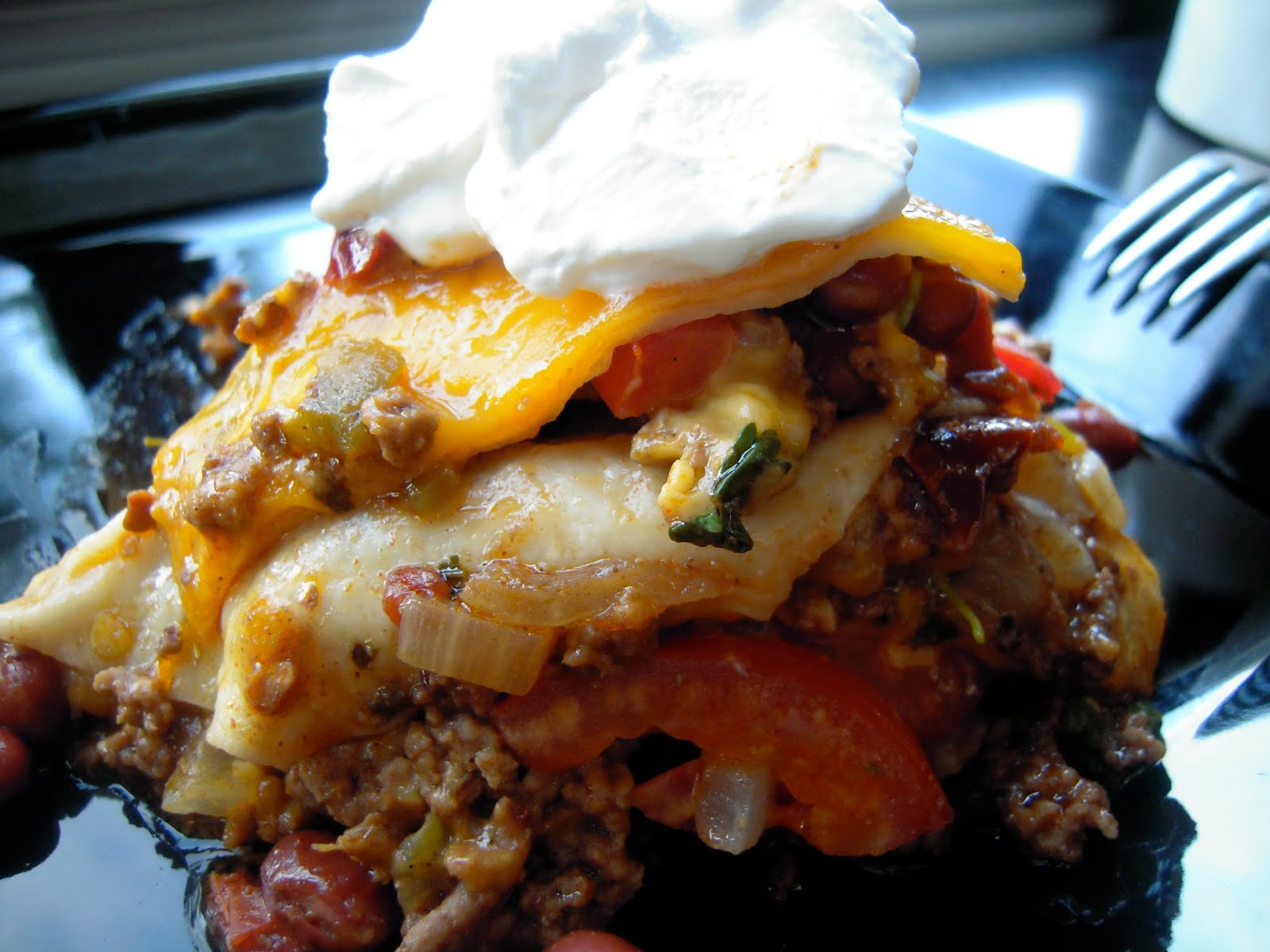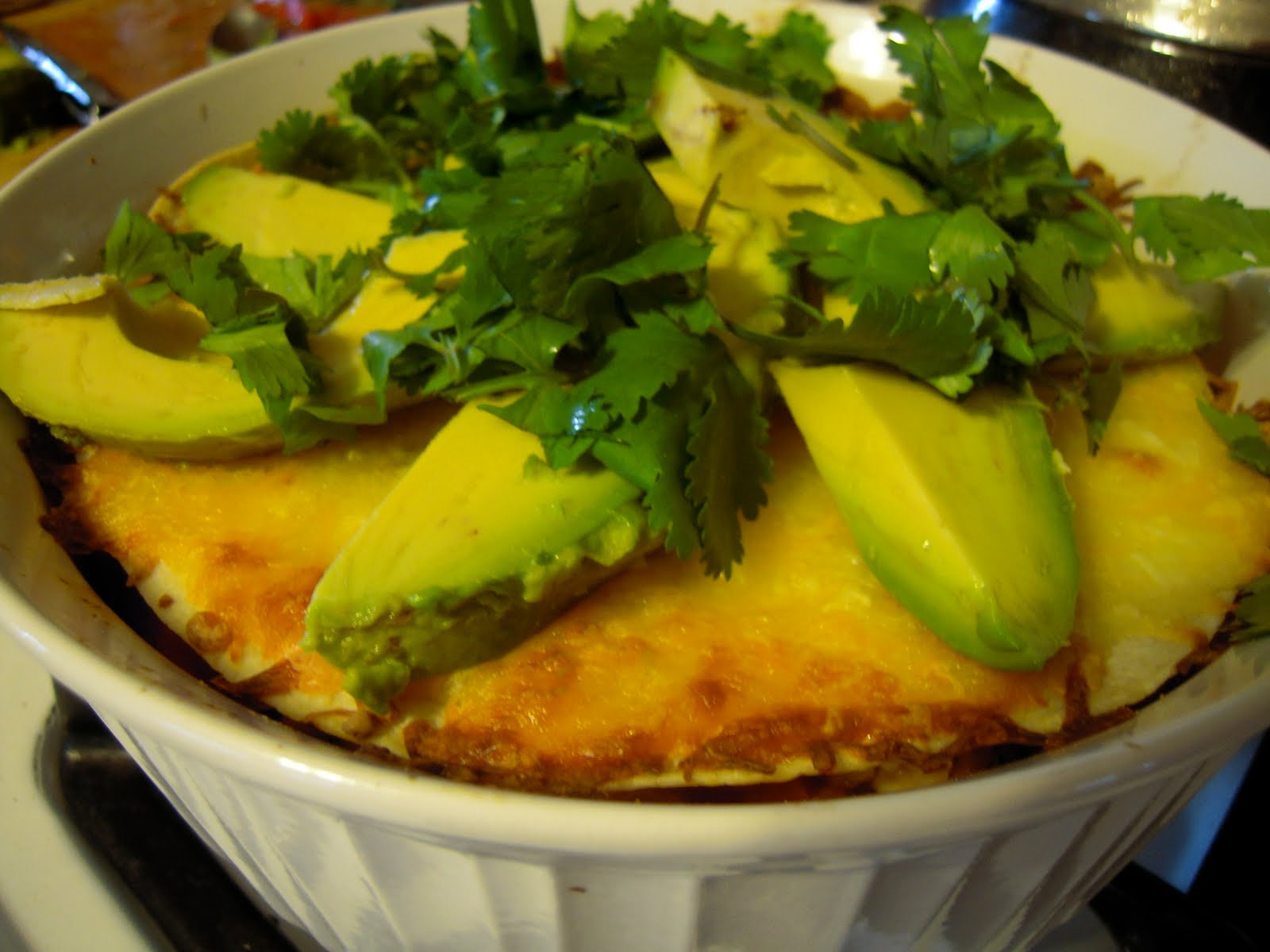 This is another recipe inspired by Whitney's father, Jim, who introduced this delicious layered meal to the family years ago. It's fun to make, fun to eat, and works as an all in one meal, no sides necessary! This works best in a deep round casserole dish, or Dutch oven.
Ingredients:
8 medium sized soft tortilla shells
1 pound ground beef
1 large yellow onion, diced
2 jalapeño peppers, seeded and chopped
3 cups sharp cheddar cheese, shredded
1 cup queso fresco, crumbled
1/2 teaspoon cumin
1/2 teaspoon chili powder
Sprinkle of red pepper flakes
3 roma tomatoes, diced
1 cup freshly chopped cilantro
1 red pepper, chopped
1 can black beans, drained
2 tablespoons olive oil
1 avocado, sliced
Sour cream & salsa to finish
Preparation:
Preheat oven to 350° and grease your casserole dish or Dutch oven. Set aside. In a medium skillet, sauté ground beef until brown and cooked through. Add cumin, chili powder, and red pepper flake to beef. Next, take another medium skillet and heat olive oil over medium high heat. Add onion, jalapeño, and red pepper. Once onions are translucent, take off the heat and set aside.
Now it's time to assemble the torte. Begin by placing one of the tortilla shells on the bottom of the dish. Cover shell with a layer of ground beef, followed by a layer of cheese (either cheddar or queso fresco), and a layer of the vegetable mixture. Add some of the diced tomatoes, beans and cilantro. Repeat this until all your mixtures are used, or you run out of shells. You can layer in any order you'd like with as much or as little of each ingredient in each layer.
Be sure that your top layer is just a tortilla shell, and cover that top layer in a generous helping of cheese.
Place the dish in the oven for 25-30 minutes, or until the top layer is melted and the torte is heated through. Remove from oven, and cool for 10 minutes. Top with fresh cilantro, avocado, sour cream, and salsa.