Celebrating our one year anniversary, we roadtripped to the windy city and spent a week in the museums, shops, and of course, restaurants. Here are some of the places we ate: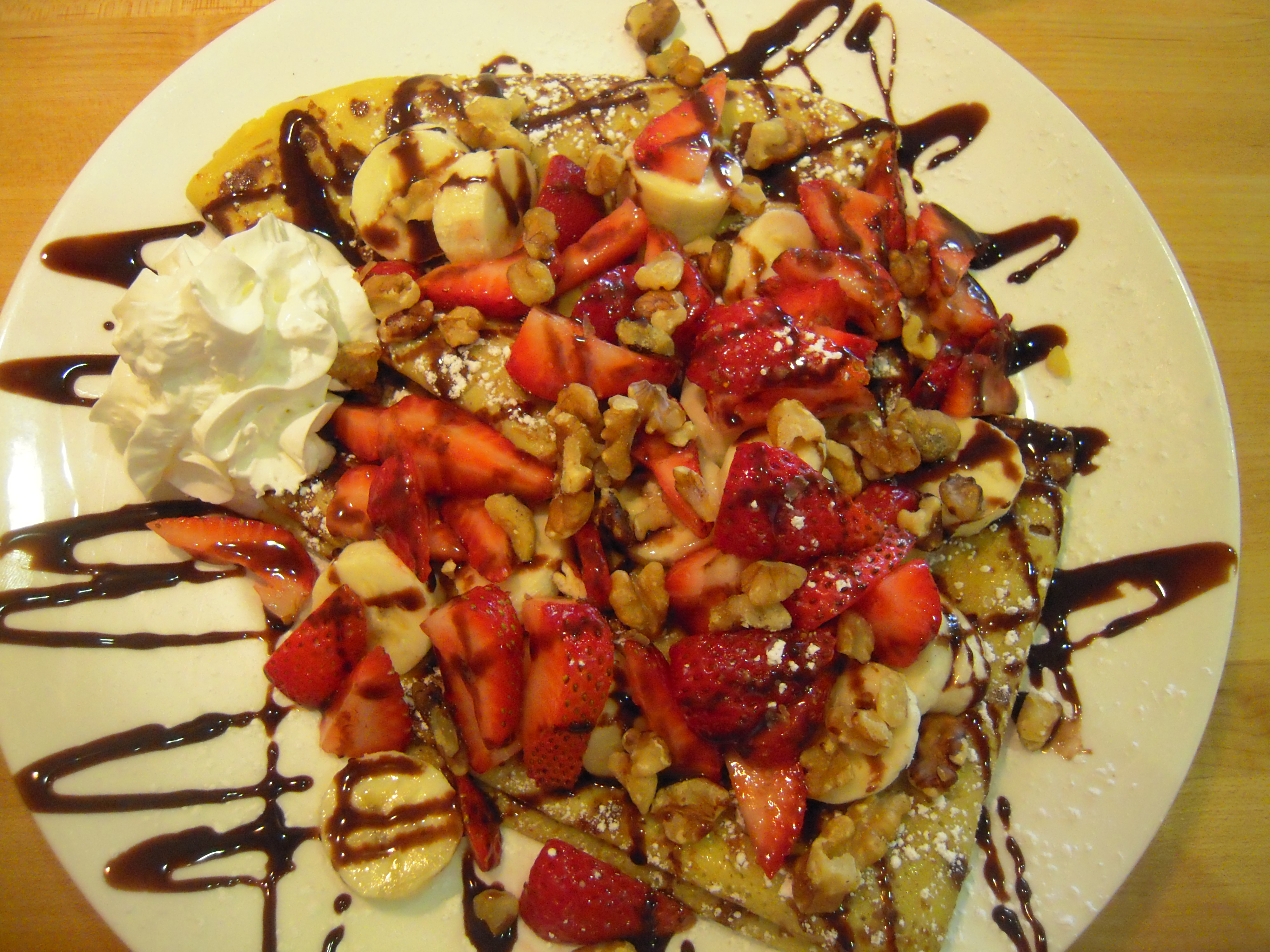 Nutella Crepes from Yolk. Whitney was in heaven.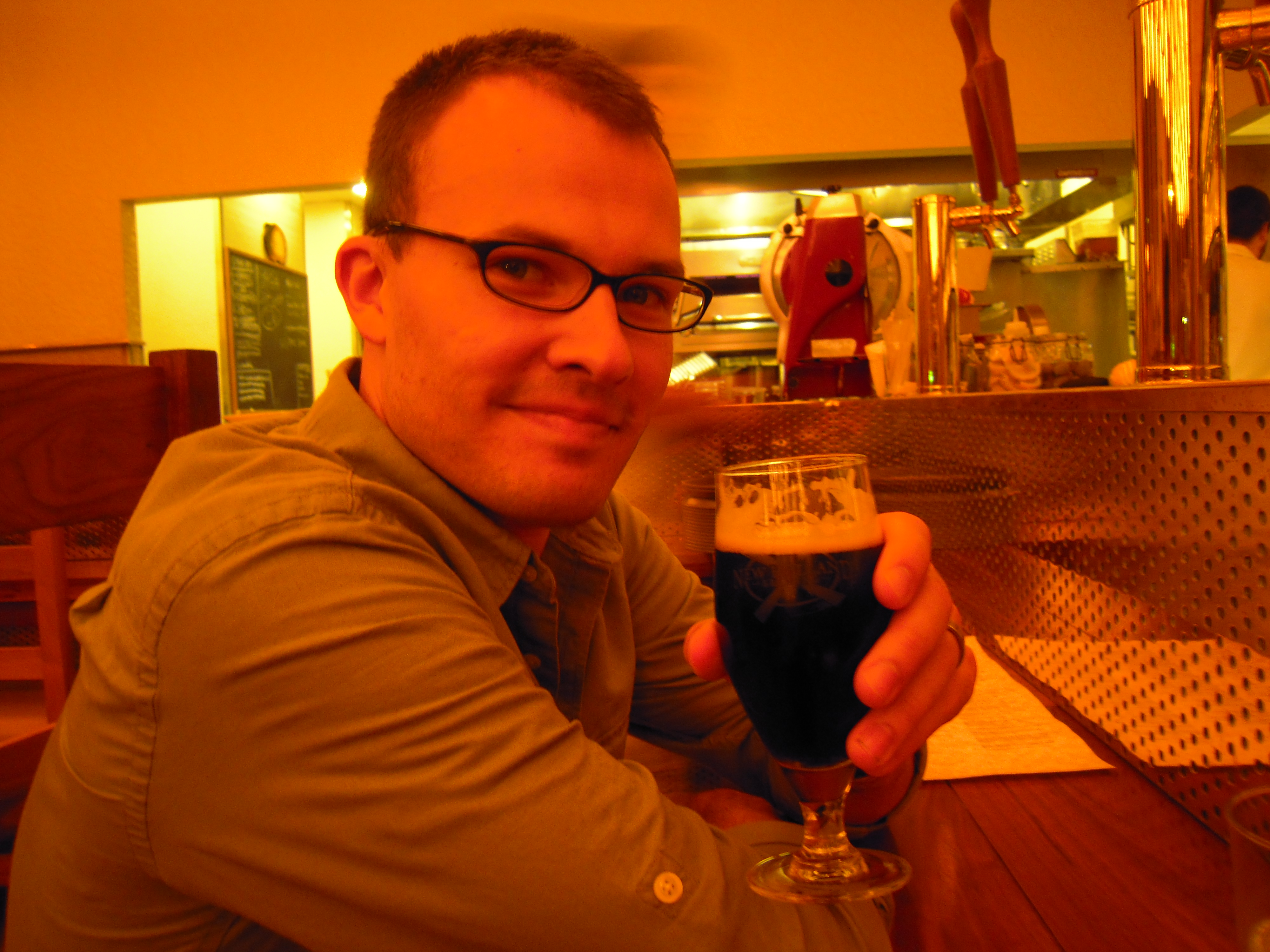 Beer from The Publican, a spot recommended by Chef Michael Symon.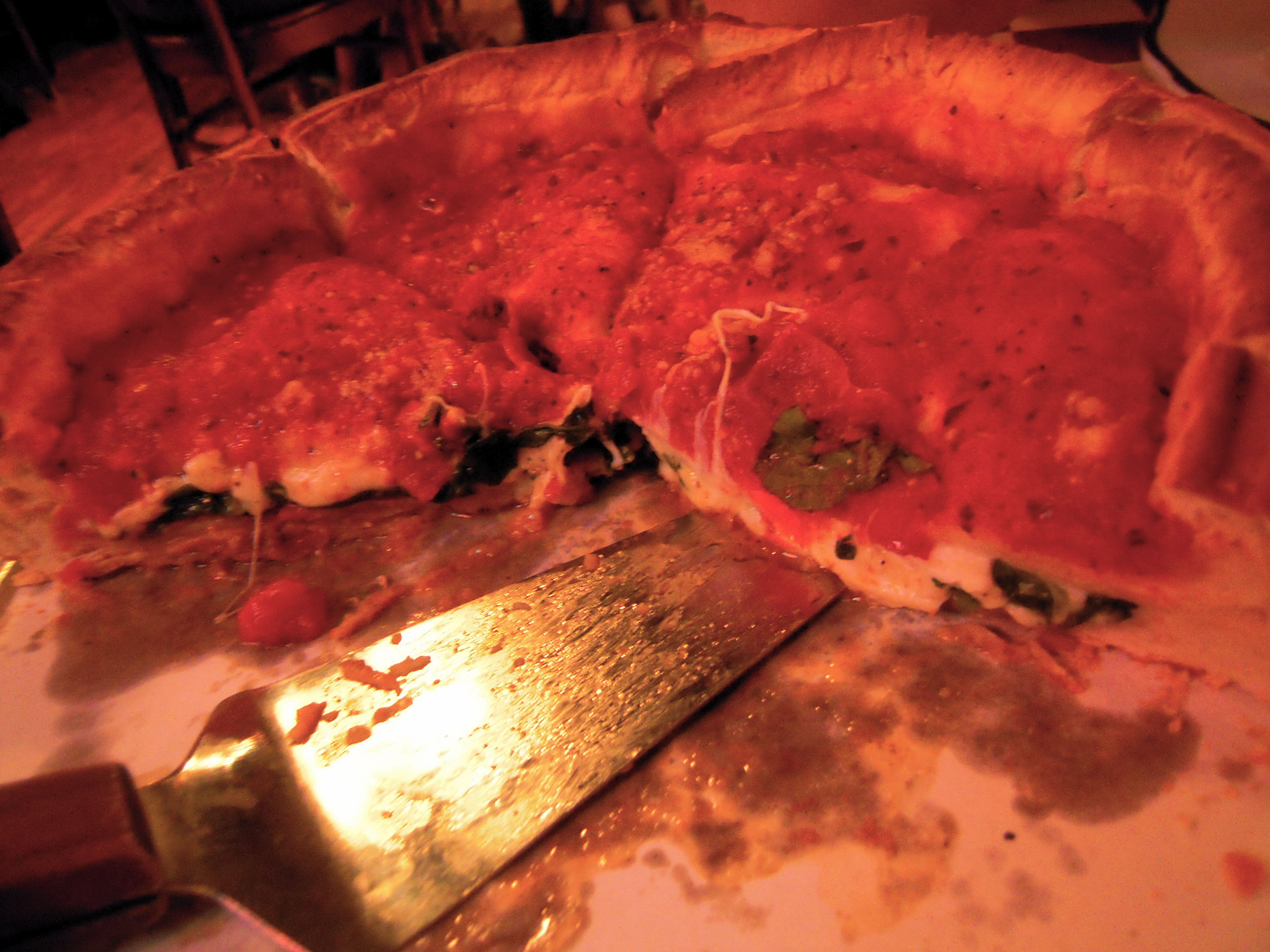 Chicago-style pizza from Giordano's.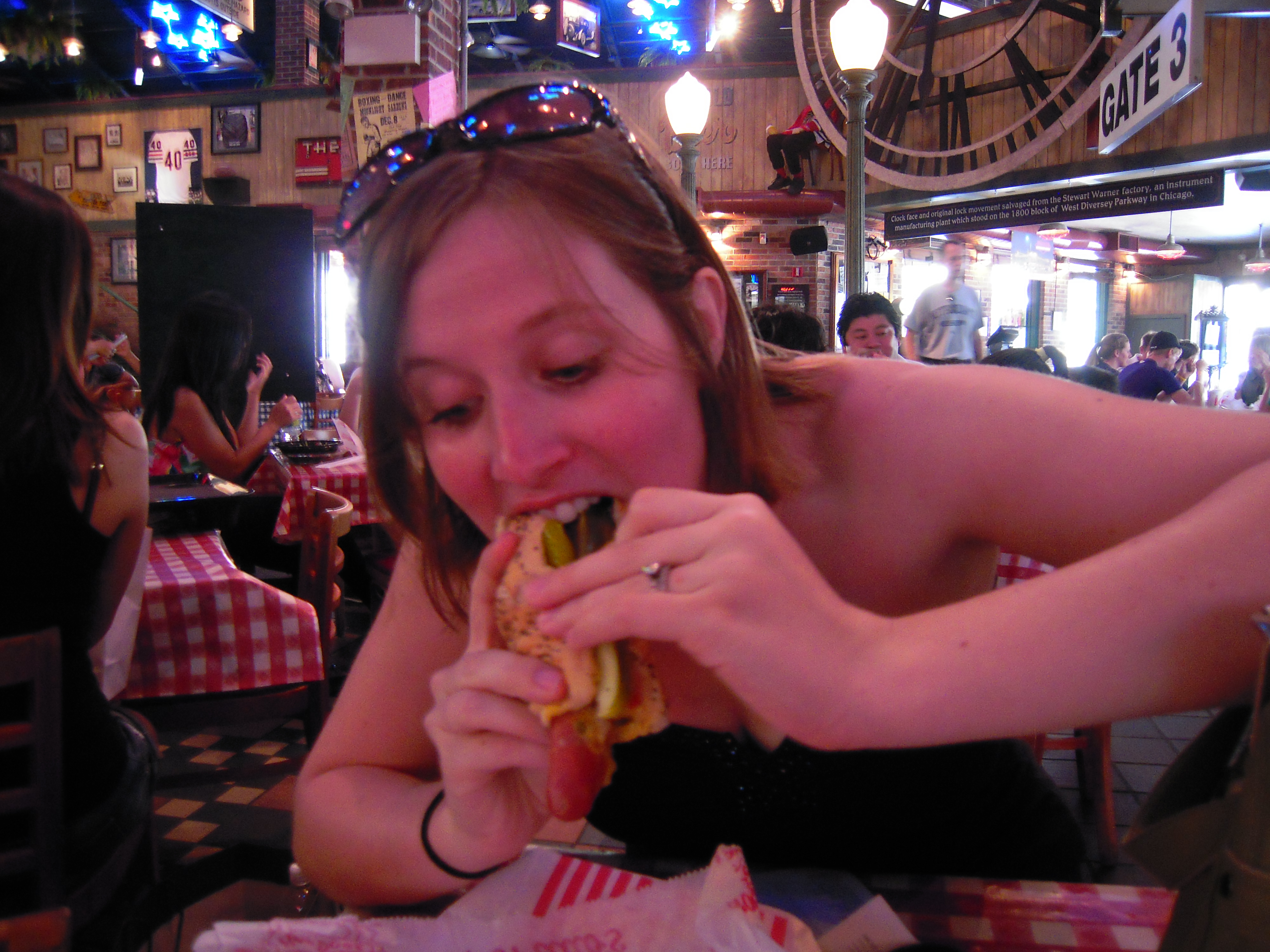 Whitney devouring a Chicago Dog from Portillo's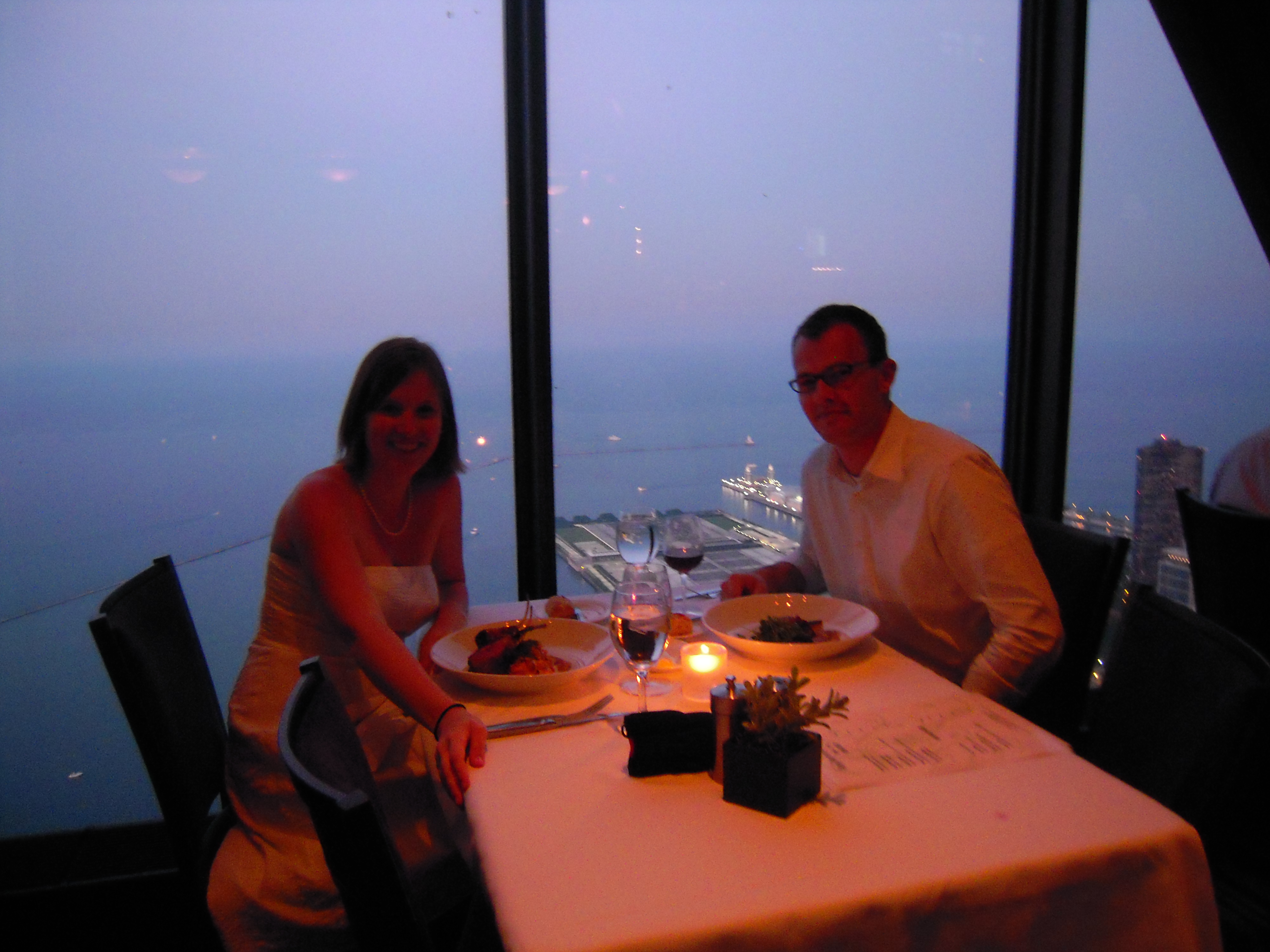 Anniversary night, we ate dinner at The Signature Room at the 95th, which is the restaurant at the top of the John Hancock Building. The views were breathtaking, and the food was excellent!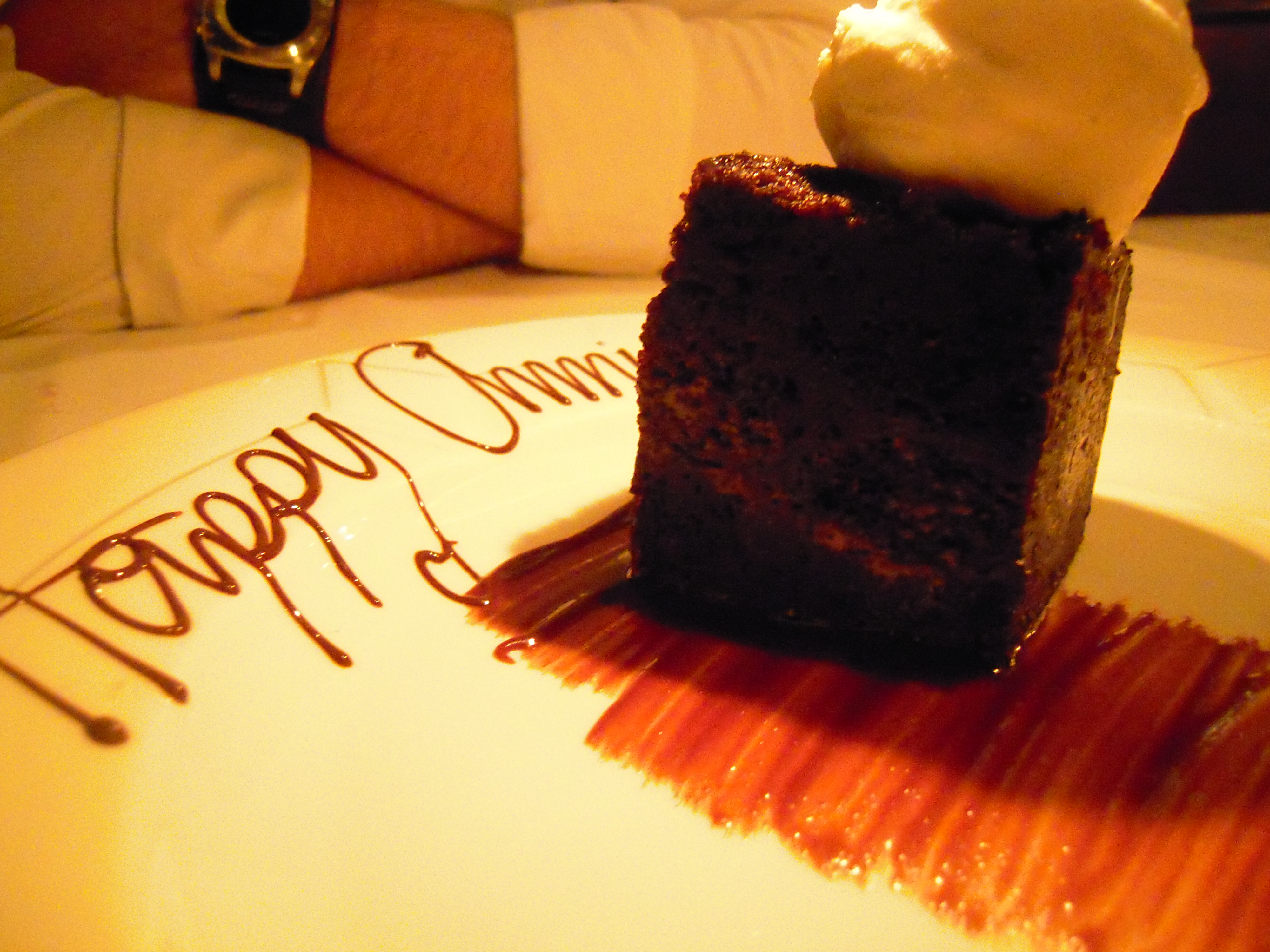 For dessert, they served Godiva bread pudding, and look- they even wished us a happy anniversary with chocolate!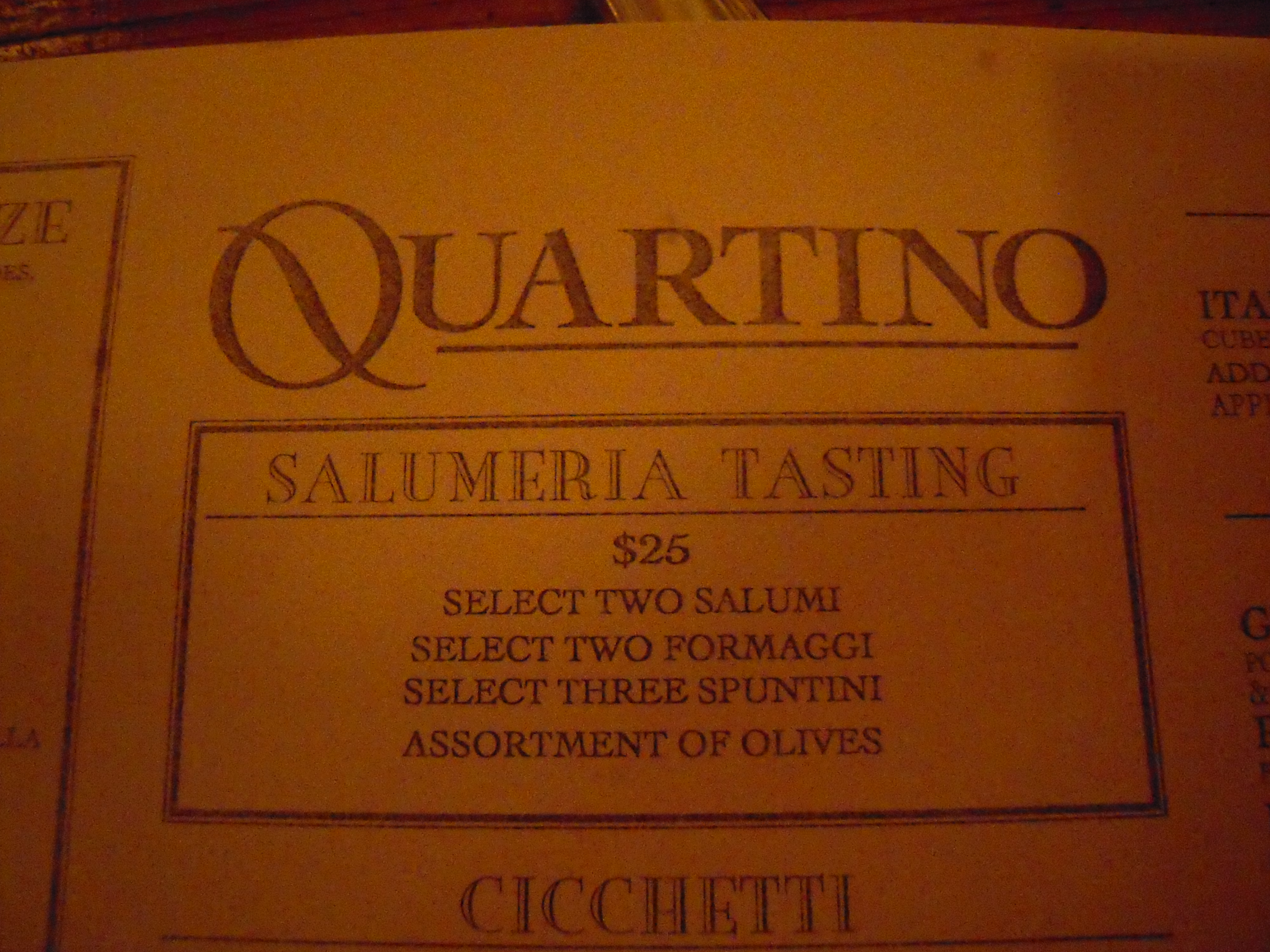 We also enjoyed this Italian restaurant, Quartino. Their wine, antipasto, cheese plates, and overall atmosphere made us feel like we were in Italy, not Chicago!