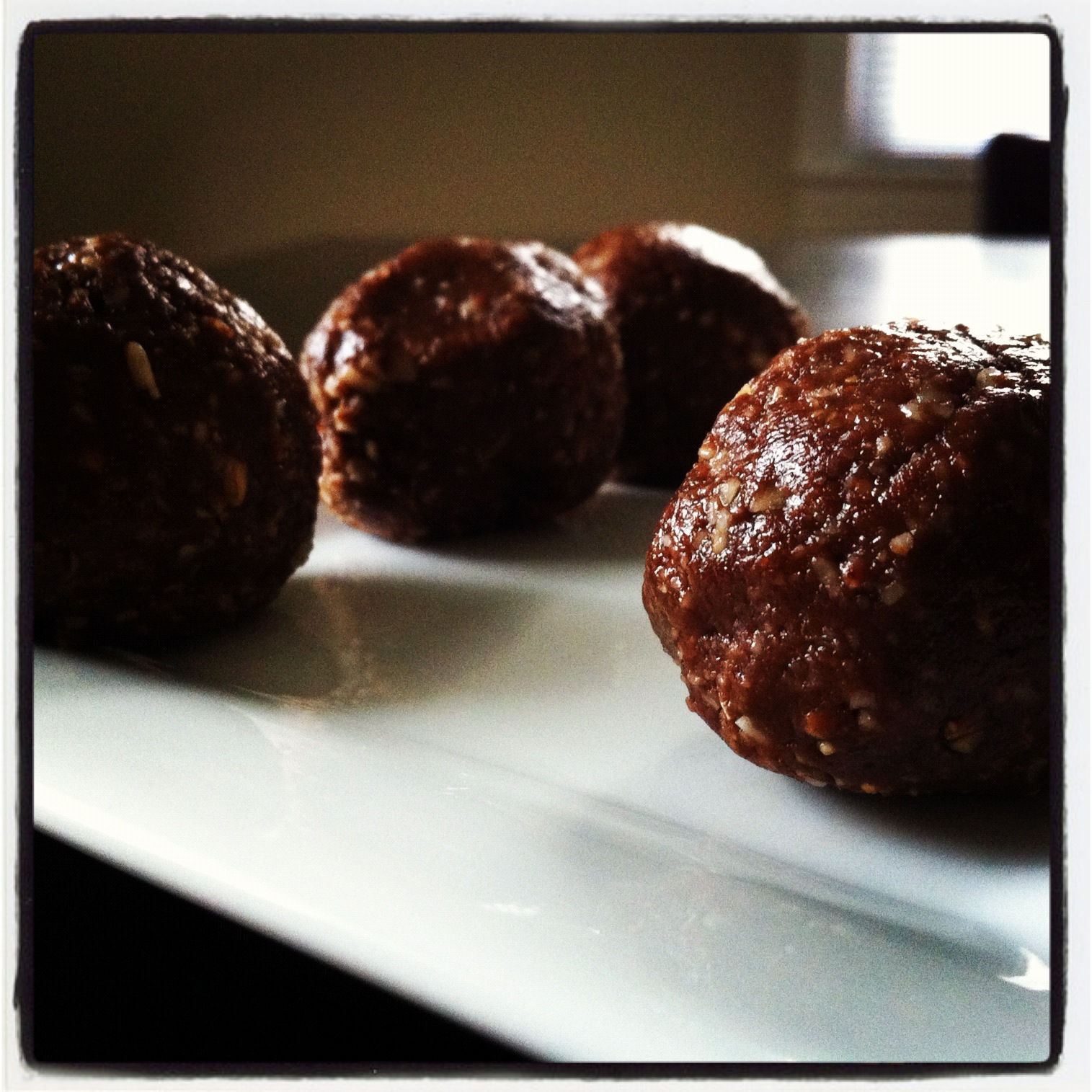 Chocolatey, soft, and satisfying, these small bites will give you energy to conquer a busy afternoon, carry you through a morning meeting, or send you to sleep with sweet dreams. We developed this recipe while participating in the 10 day real food pledge. These sweet treats were created by combining ingredients from the two versions of powerballs found on the 100 Days of Real Food site. Enjoy!
Ingredients:
1 cup natural creamy peanut butter
1/2 cup honey
2 cups old fashioned oats
1 cup sliced almonds
1/4 cup unsweetened cocoa
Preparation:
Combine all ingredients in a food processor and blend until combined. Mixture should be wet enough to stick together when pressed with fingers. Roll mixture into 1″ balls with hands. That's it! Store in an air tight container in refrigerator.