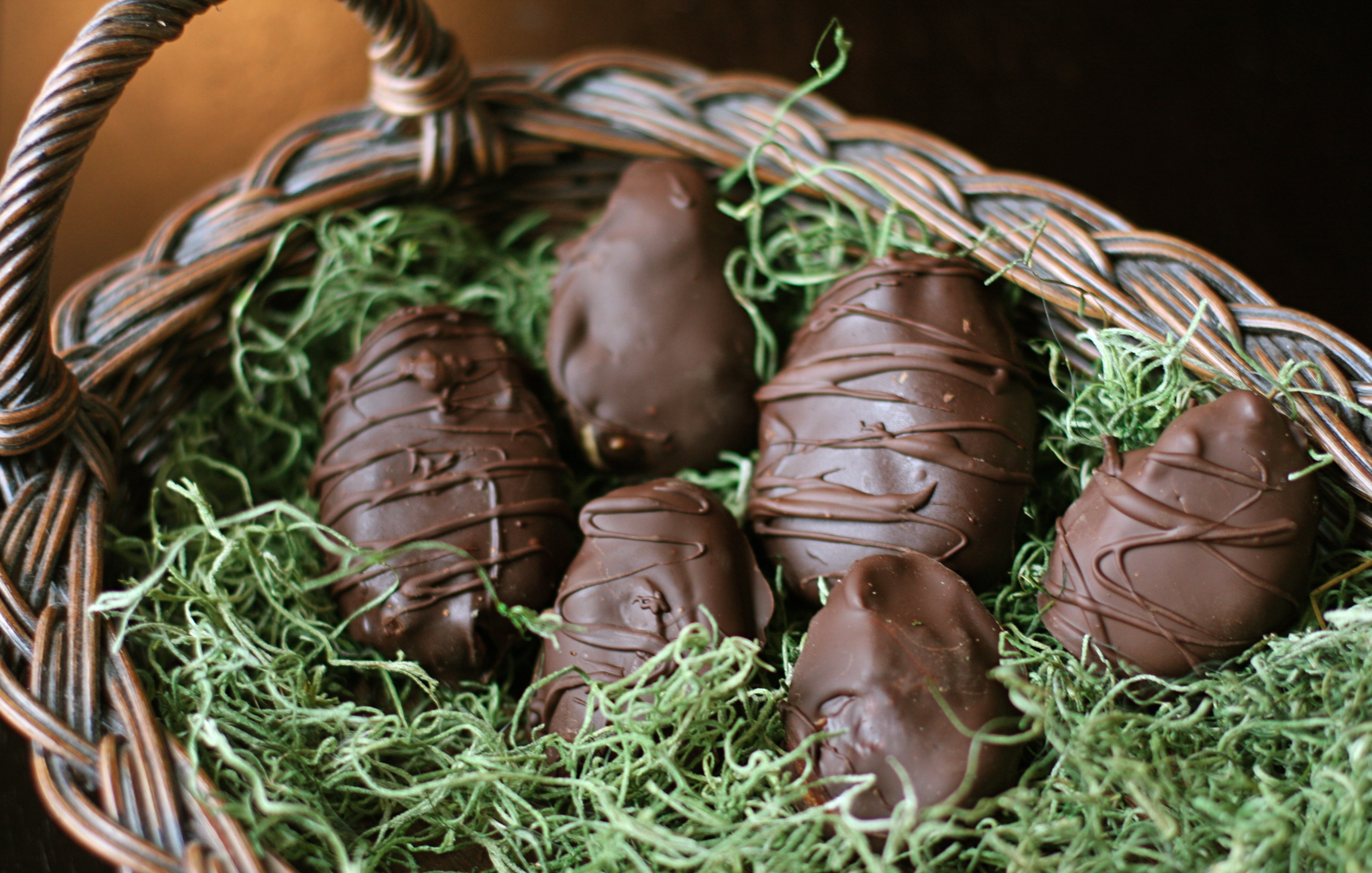 Few people can resist the combination of peanut butter and chocolate. Reese's has mastered this pairing and shared it with the world in the form of a peanut butter cup. Around Easter, you can indulge in a jumbo form of this treat in the shape of an egg. If you're a fan of the peanut butter/chocolate flavor fusion, but would like more of a creamy peanut butter texture, we recommend Trader Joe's version of a peanut butter cup. This recipe tries to marry the creamyness of a Trader Joe's peanut butter cup in the form of a Reese's egg. Perfect for a homemade Easter basket!
Ingredients:
18 oz. jar creamy peanut butter
2 cups powdered sugar
3 tablespoons butter, softened
1/4 teaspoon vanilla extract
1/4 teaspoon salt
16 oz. semi-sweet baking chocolate
Preparation:
Prepare a baking sheet with waxed paper and set aside. Combine peanut butter and softened butter until well blended. While mixing, add the powdered sugar. Next, add the salt and vanilla and continue to stir until mixture is smooth.
Using a spoon (big spoon if you'd like big eggs, small spoon if you'd like small eggs), scoop enough mixture to fill the shape of the spoon head. Scrape out the mixture from the first spoon with a second spoon onto the waxed paper, and try to maintain an egg shape. Repeat until baking sheet is full. Use fingers to help reshape the eggs if needed.
Place baking sheet in freezer for 15-20 minutes, or until peanut butter eggs are firm. Melt chocolate in a microwave safe bowl, placing in microwave for 30 second intervals and stirring between.
Remove eggs from freezer. Place one egg at a time in the chocolate and remove with a spoon, placing the egg back onto the waxed paper. Repeat until all eggs are coated in chocolate.
Place in refrigerator for 10 minutes for chocolate to set.
Makes 12 large or 24 small peanut butter eggs. We recommend the smaller ones, because they are so rich!