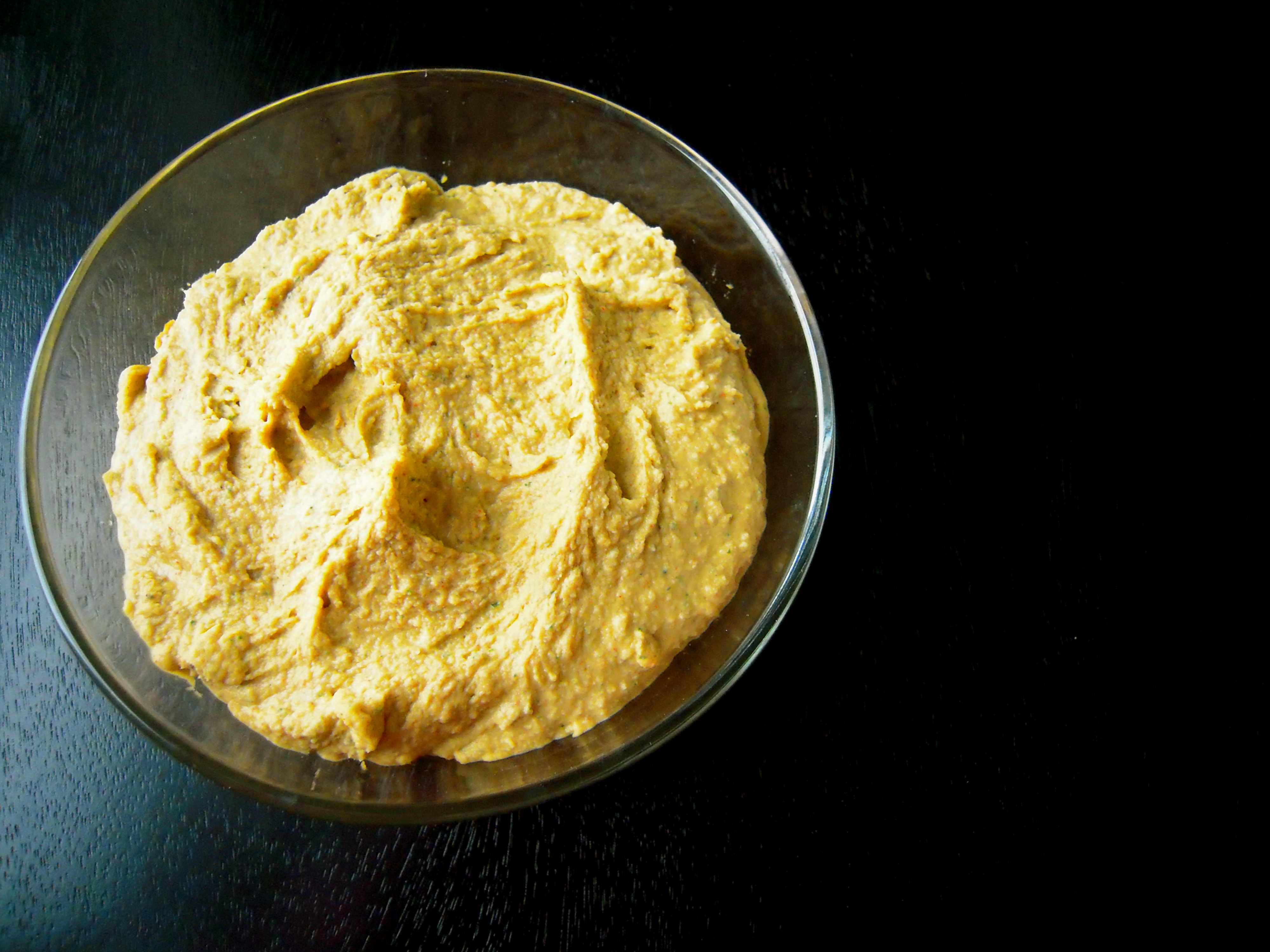 This recipe is quick, easy, and healthy. It works great as a dip for pita chips and vegetables or as a spread on sandwiches. If you don't have a food processor, you can make this in a blender but may have to work in batches.
Ingredients:
2 (15 oz.) cans chick peas (garbanzo beans), drained
1/3 cup extra virgin olive oil
2 tablespoons Tahini (found in the organic or health food section of your grocery store)
1 lemon, juiced
1 teaspoon Kosher salt
1 tablespoon paprika
1 handful fresh basil leaves
2 cloves garlic, minced
Black pepper to taste
Preparation:
Place drained chick peas in a food processor, and pulse until peas are finely chopped. Add the remaining ingredients and turn the food processor on until hummus is smooth. Add additional salt and pepper to taste. Serve chilled.