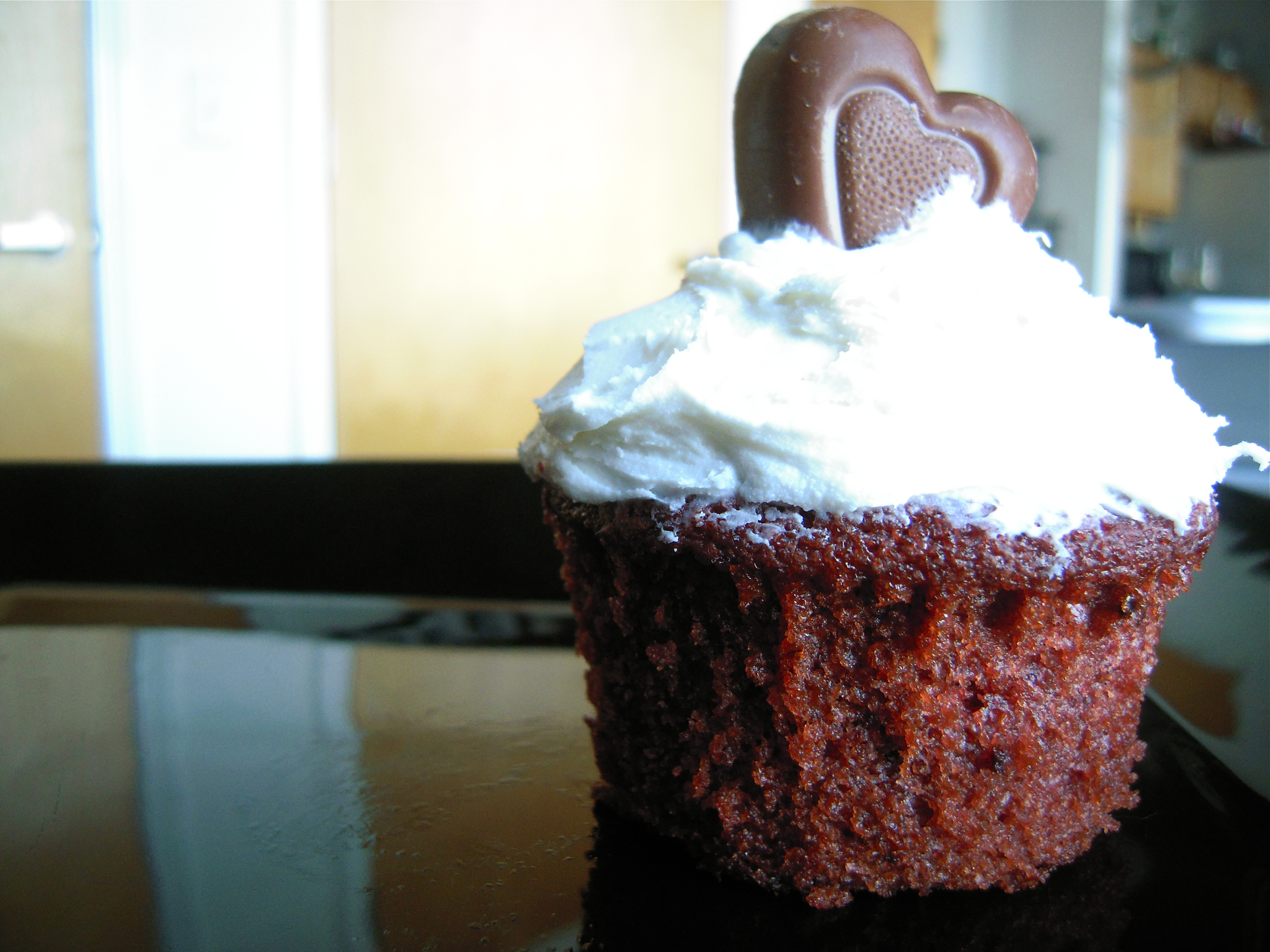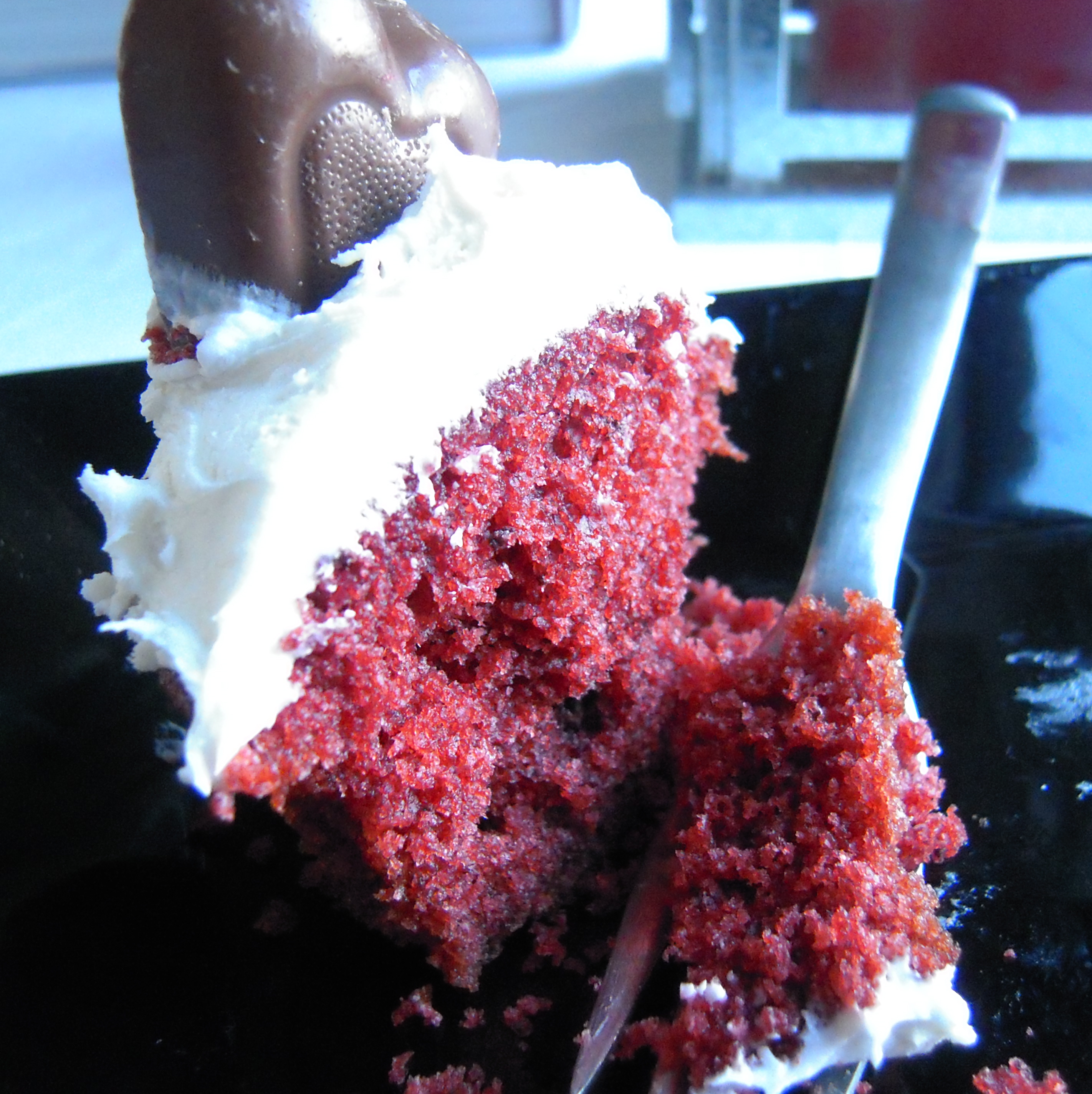 Valentine's Day is upon us, friends. It's time to do some lovey-dovey-chocolatey baking, and this recipe is perfect for the occasion. Shout out to our friend Rachel, who made some executive decisions in this recipe. For the frosting, use any ol' cream cheese frosting recipe, or swing by your grocery store and pick up a fluffy white variety.
Ingredients:
2 1/2 cups cake flour
2 tablespoons cocoa powder
1 1/2 cups vegetable oil
1 cup buttermilk
1 teaspoon salt
1 1/2 cups sugar
2 eggs
2 1/2 teaspoons red food coloring
1 teaspoon white vinegar
1 1/2 teaspoons baking soda
1 teaspoon vanilla extract
Preparation:
Preheat oven to 350°. Line muffin tin with paper liners. Combine oil, buttermilk, eggs, vinegar, and vanilla in a mixing bowl. Beat until smooth.
In a separate bowl, combine flour, cocoa, salt, sugar and baking soda.
Add 1/3 of the dry ingredients to the wet ingredients, and stir until combined. Repeat twice until all dry ingredients are combined. Add food coloring and stir.
Fill muffin tins 2/3 of the way full. This is easily done by transferring the batter to a squeeze bottle, and then filling the muffin tins.
Bake for 20 minutes, or until a toothpick inserted in the center of cupcakes comes out clean. Top with frosting and a candy heart. Awww.
Makes 16 medium sized cupcakes.