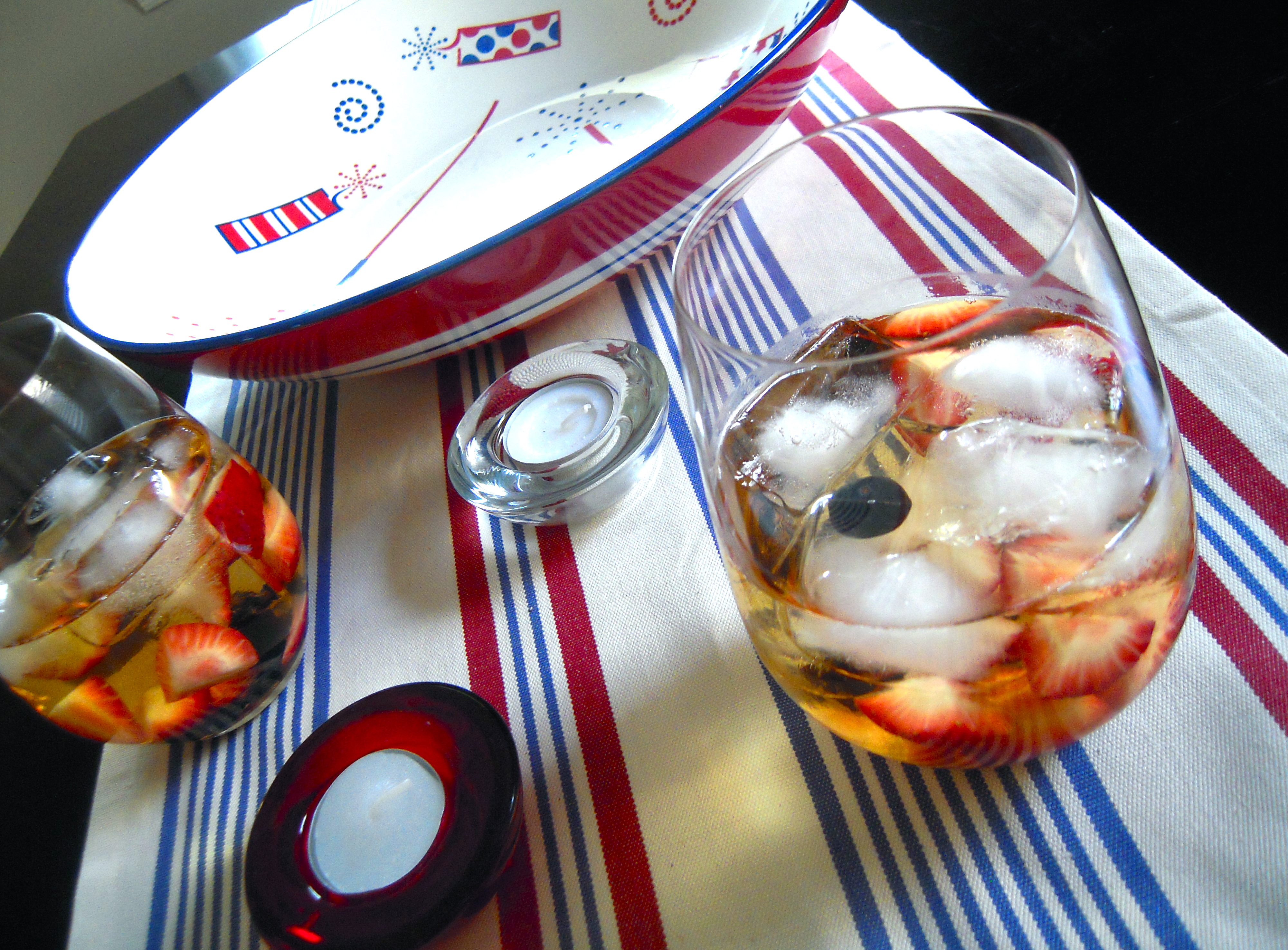 Looks like Independence Day this year will be a scorcher. It's triple digit weather around most of the country with no break from the heat in sight. We have just the cocktail to help you celebrate the holiday and keep cool. Crisp, light, and refreshing, this drink is sure to dazzle your guests this 4th of July.
Ingredients (per glass):
10 blueberries
2-3 strawberries, quartered
4 ounces white wine
1 ounce brandy
1 ounce club soda
About 5 ice cubes (as many as you like in your drinks)
Preparation:
Place ice cubes in a wine glass. Add half of the strawberries and blueberries. Add wine, brandy, and club soda and gently stir with a spoon. Float remaining fruit on top. Serve and enjoy!
Makes one cocktail.