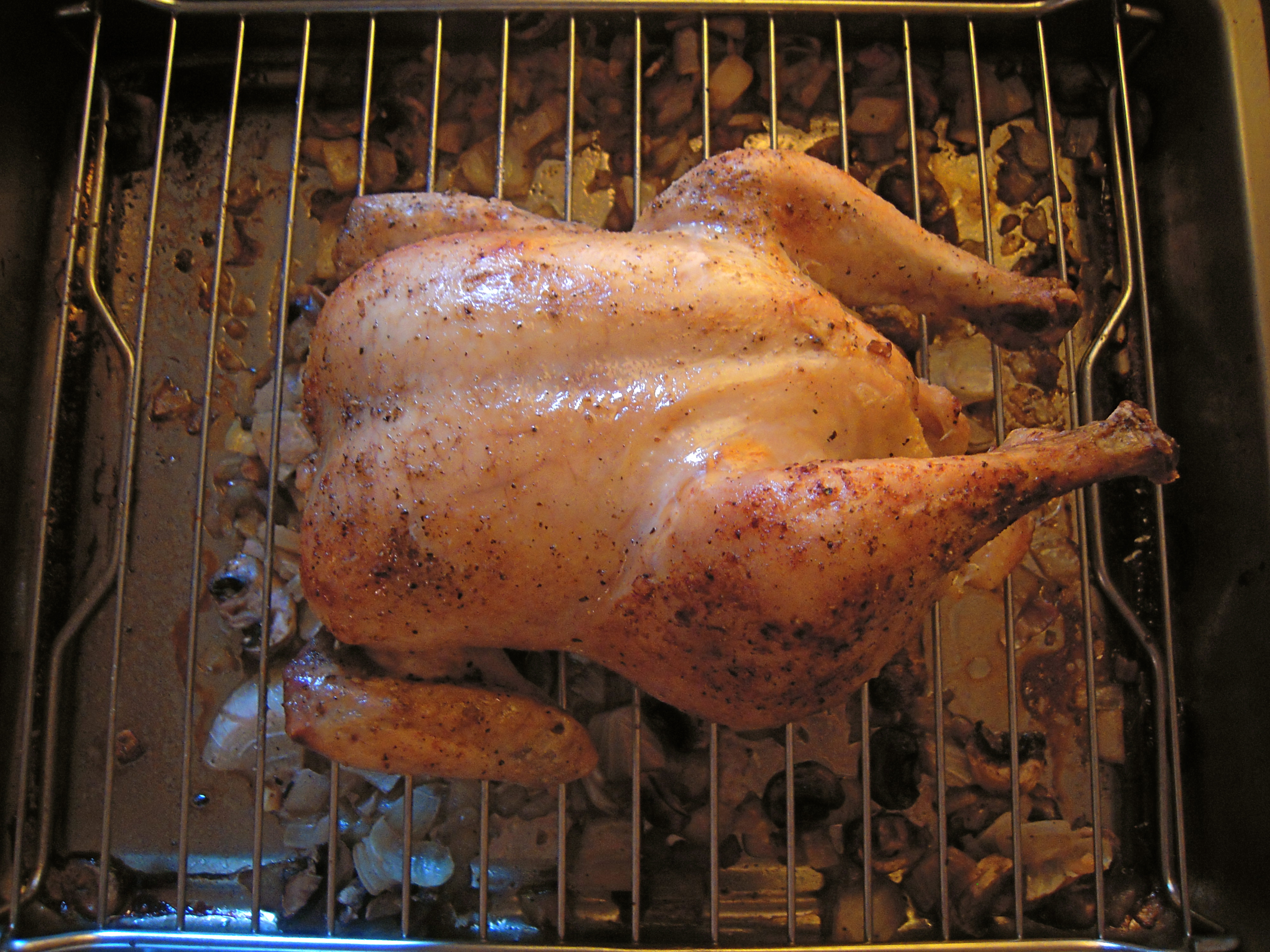 This is the perfect dish to prepare for family and friends gathering at your home for dinner. Beautiful and abundant, this meal doesn't require too much skill. If you can chop vegetables and add ingredients to a pan, you can do this one! Sweetly roasted onions, shallot, and mushrooms compliment the tender savory chicken perfectly. We hope you will enjoy this meal as much as we do.
Ingredients:
For the Vegetables:
1 yellow onion, medium chop
1 large shallot, coarse chop
8 ounces white button mushrooms, sliced and stems removed
5 cloves garlic, coarse chop
1/3 cup white wine
1 teaspoon kosher salt
1 teaspoon black pepper
1 tablespoon unsalted butter
1 tablespoon balsamic vinegar
1 tablespoon olive oil
For the Chicken:
1 whole chicken (2-3 lbs.)
2 tablespoons olive oil
Kosher salt
Black pepper
Preparation:
Preheat oven to 425°. In a roasting pan, combine all ingredients for the vegetables. Place the roasting rack atop vegetables and set chicken on the rack. Coat the chicken with olive oil and generously season with salt and pepper.
Place in oven for 15 minutes. Then, lower oven temperature to 375°, and continue cooking for 60-70 minutes, rotating and basting the chicken with the juices from the vegetables every 20 minutes or so. Chicken should reach an internal temperature of 165° when cooked.
Tent chicken with foil and let rest for 10 minutes. Serves 4-6.