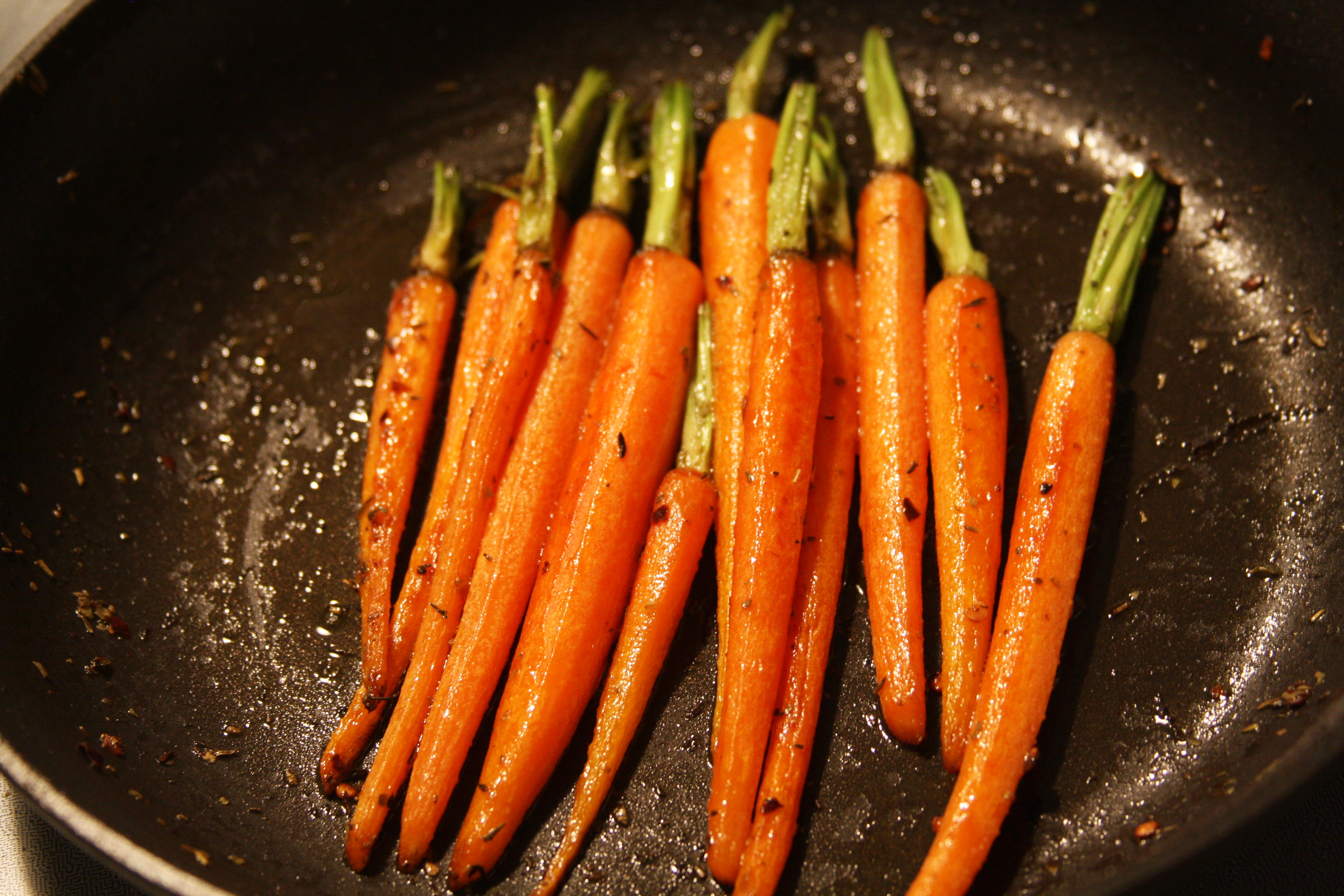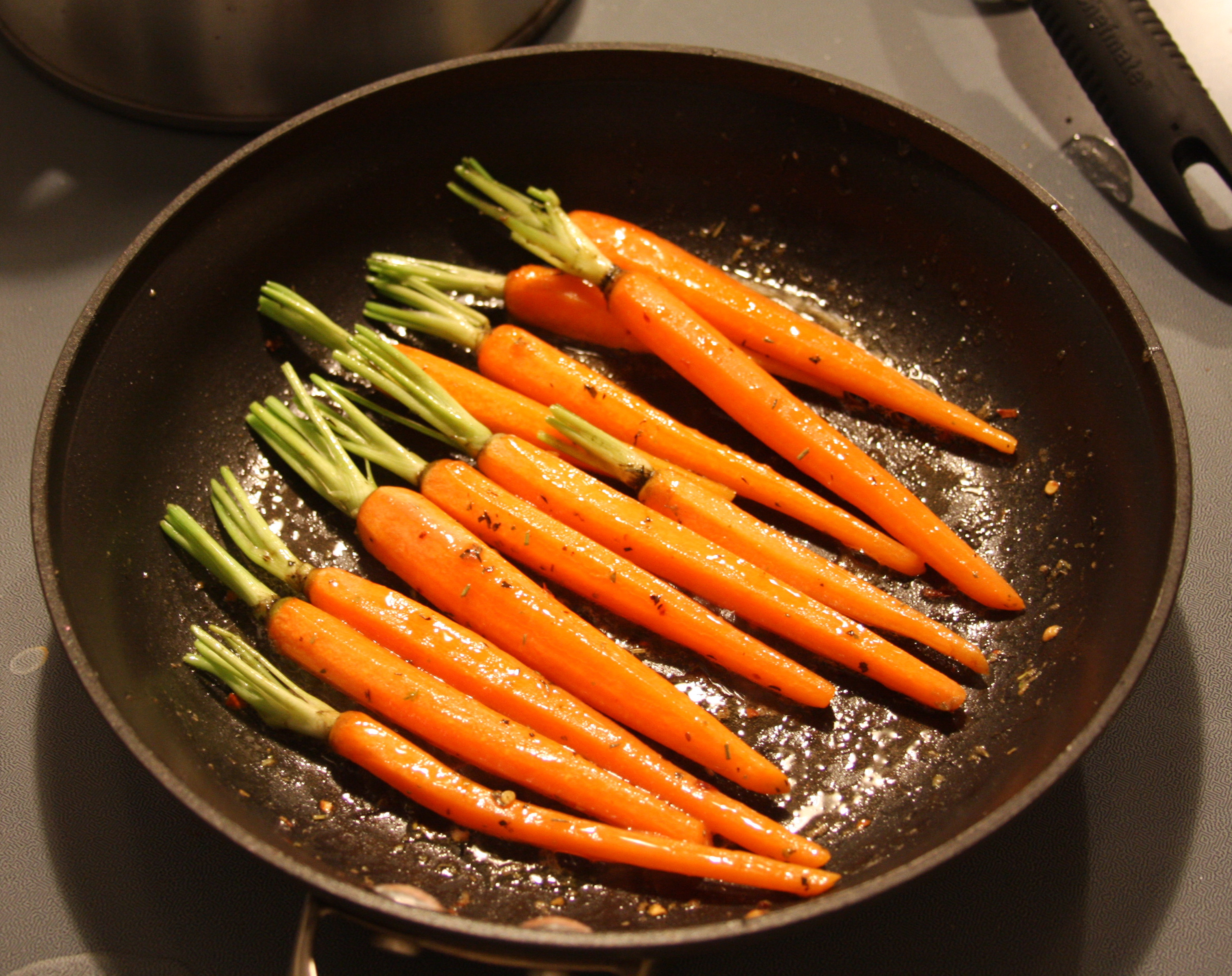 Cooked carrots are never the first to go at the dinner table. Why? They are often mushy, lack flavor, and well… boring. This recipe adds excitement to what can be a dull side dish by infusing the carrots with both sweet and spicy flavors. Quick and simple, this recipe will elevate ordinary carrots to an impressive side.
Ingredients:
12 small carrots (usually labeled as "baby carrots"), peeled
1 tablespoon unsalted butter
3-finger pinch of light brown sugar
3-finger pinch of herbes de Provence
1/2 teaspoon olive oil
Dash of red pepper flakes
Dash of salt
Preparation:
Melt butter in a sauté pan over medium heat. Add carrots and remaining ingredients. Sauté for 12-15 minutes or until fork tender.