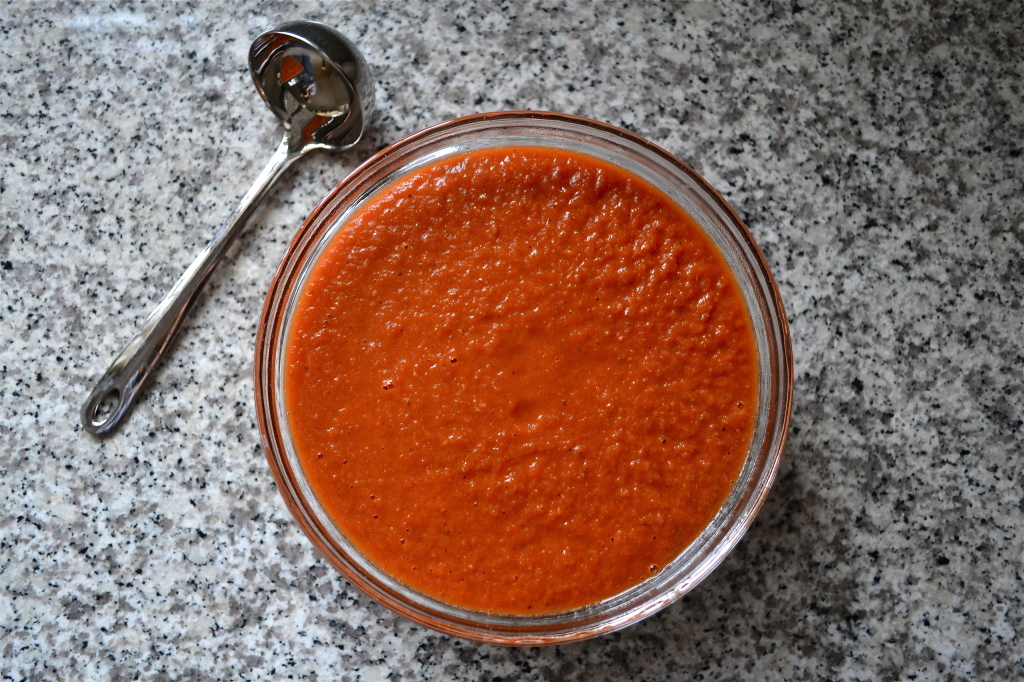 Our favorite homemade tomato sauce has simple ingredients, doesn't take too long to make, and amplifies the flavor of our basic Italian dishes. It will be the star of your pizza night, pasta night, dunking night (wha?), and more. After making this sauce, store it in airtight gallon size ziplock bags in the freezer for later use.
Here it is in action: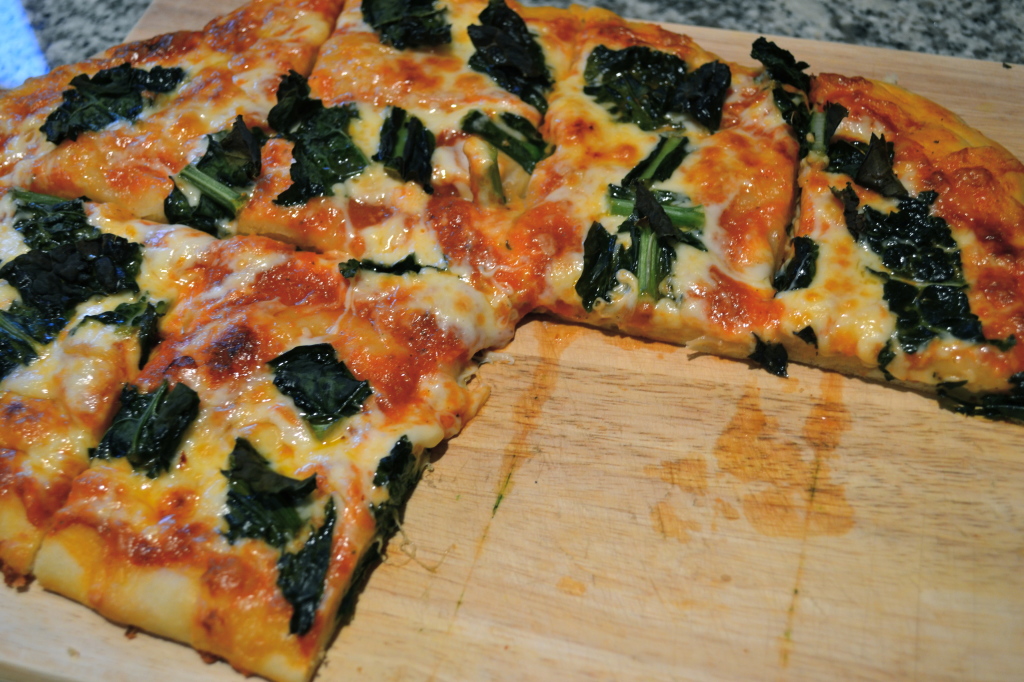 Tomato Sauce
Prep Time: 5 min. Cook Time: 30 min.
Ingredients:
1 can (28-oz.) san marzano tomatoes, whole peeled
1 medium red onion, diced
5 cloves garlic, sliced
1 teaspoon dried Italian seasoning
1/4 cup white wine
1 tablespoon olive oil
Salt and pepper to taste
Optional additions:
1 pinch red pepper flakes
1 tablespoon balsamic vinegar
Preparation:
Heat a dutch oven over medium heat for about a minute. Add the olive oil and onion. Add a pinch of salt and pepper and continue to saute onion for a few minutes until it starts to brown. Add the garlic and stir until fragrant, about 30 seconds. Add Italian seasoning and wine. Scrape the bottom and sides of dutch oven to incorporate any brown bits. Reduce for one minute.
Slowly add the can of tomatoes with juices and crush with your spoon so they open. Add 2 cups of water and turn heat to high. Bring to a boil, then reduce to a simmer for 30 minutes uncovered.
After 30 minutes, blend with a stick blender until smooth.