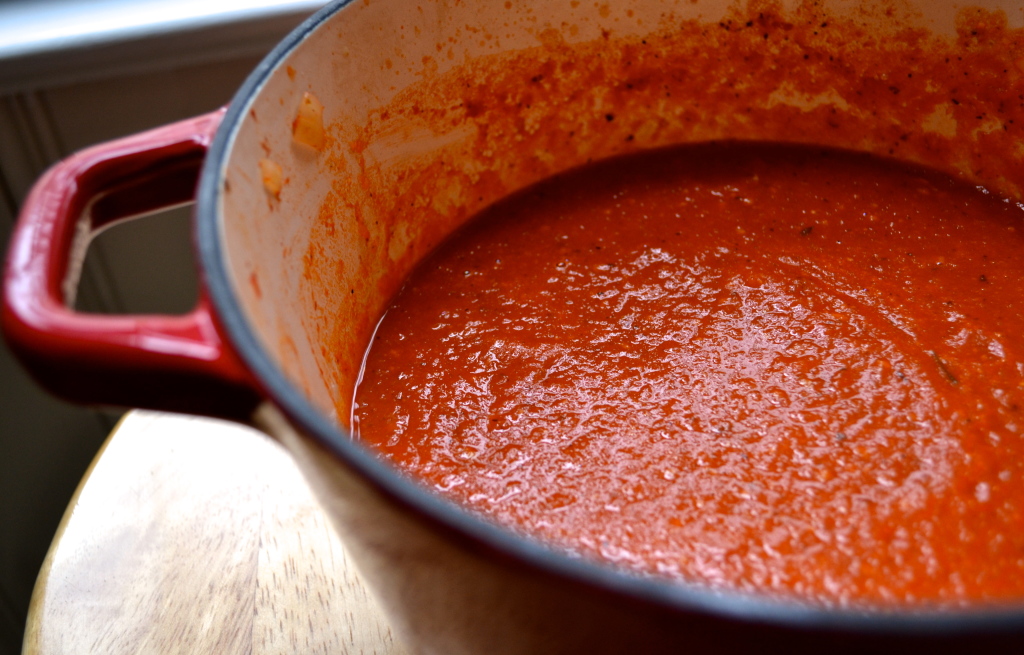 Pizza and pasta and lasagna, oh my! These popular dishes can be pretty scary if the tomato sauce lacks flavor. A good tomato sauce should burst with sweet and savory flavors, fill the house with aromatics, and tempt your family to second helpings. This rustic tomato sauce is a staple in our home. We like to make big batches of this stuff on Sunday, freeze it, and use it as needed.
Tomatoes aren't quite in season yet, but fear not- this recipe calls for canned tomatoes! Of course, adding fresh tomatoes when they are ripe in the summer can't hurt. Most chefs prefer San Marzano tomatoes due to their thick flesh and strong sweet taste. We like them too, but they're a bit more expensive. The regular variety works just fine, but if you're feeling chef-y, go for the San Marzano's.
It's super simple. All you do is sauté garlic and onions,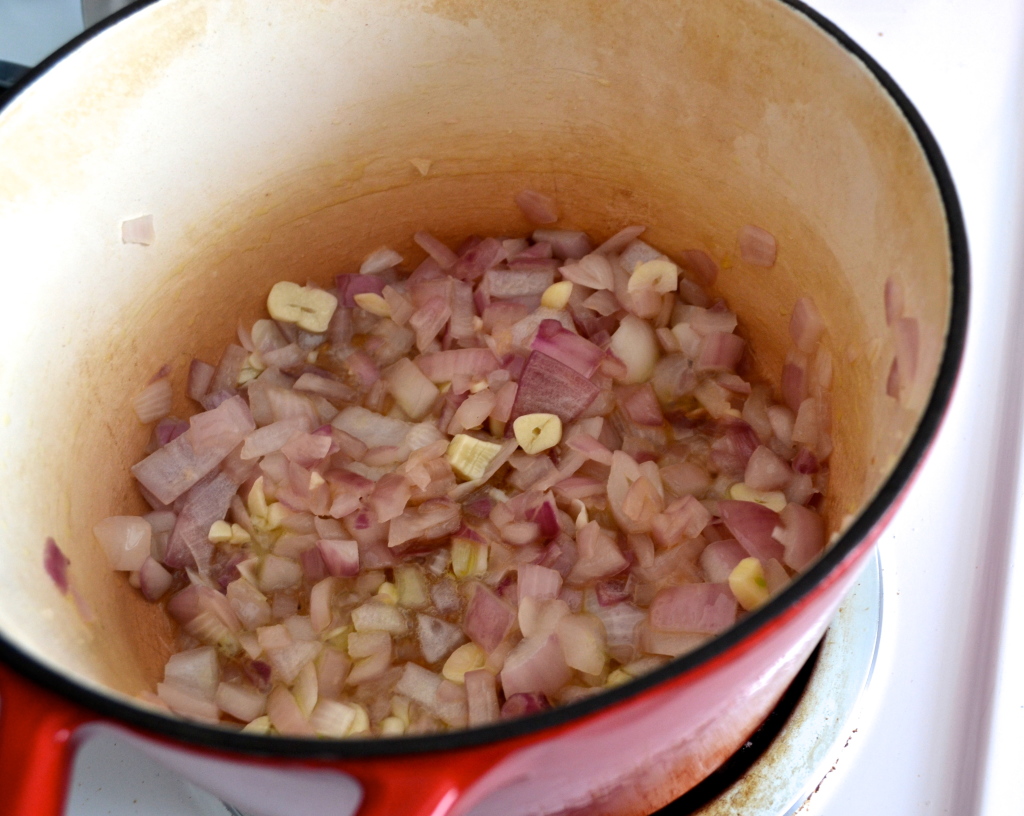 Add all the other ingredients, and let the sauce simmer for a while.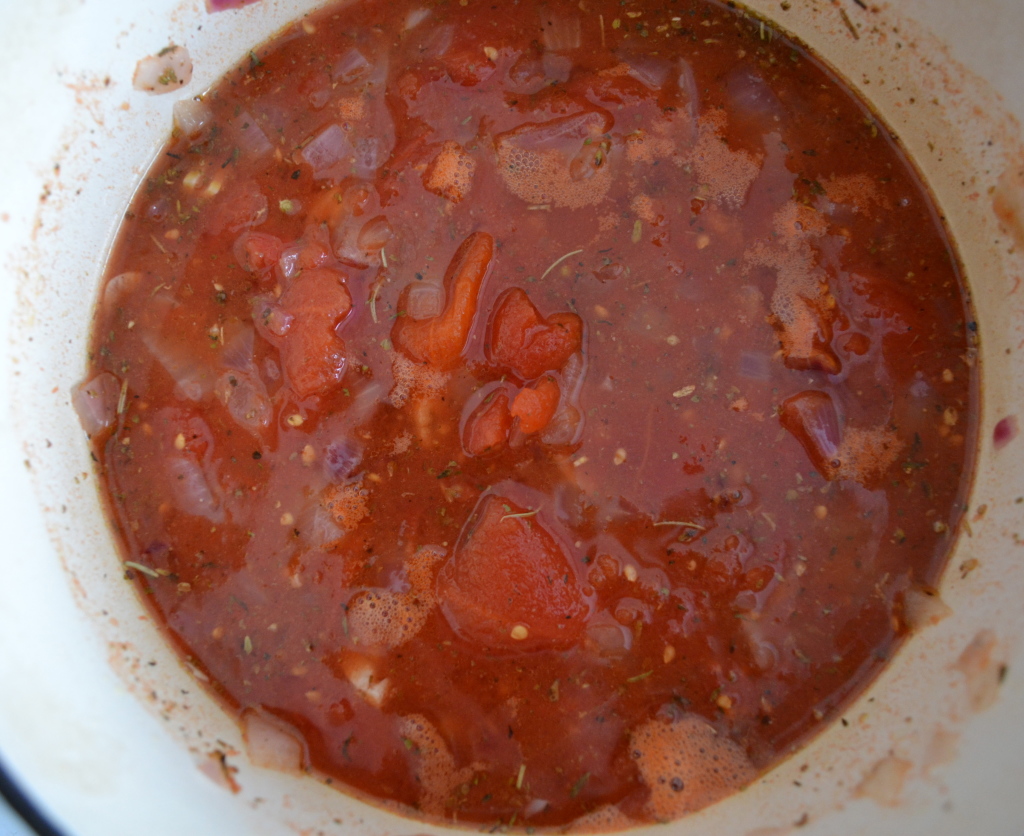 Then, blend the ingredients and you're done! Let's brainstorm dishes that call for this sauce:
-Pasta
-Pizza
-Lasagna
-Meatballs
-Chicken Parmesan
-Fried Anything (to dip)
-Braising meats
-With most vegetables
What other dishes feature this healthy sauce? Post a comment and share your favorite!
Rustic Tomato Sauce
Prep Time: 15 min. Cook Time: 45 min.
Ingredients:
2 tablespoons olive oil
4 cloves garlic, sliced
1 small red onion, diced
1 teaspoon kosher salt
1/2 teaspoon black pepper
1 28-0z. can whole peeled tomatoes with their juices
3/4 cup dry white wine
1 bay leaf
2 teaspoons Italian seasoning
Preparation:
In a small dutch oven, heat the olive oil over medium high heat. Add the onion and cook until translucent, about 2 minutes. Add the garlic and salt, and continue cooking for another 3 minutes.
Add all other ingredients and stir. Bring sauce to a simmer, then reduce heat to medium low (maintaining a simmer).
Simmer for about 45 minutes. Using an immersion blender, blend sauce until smooth. Store in an airtight container and refrigerate or freeze if using more than a week later.