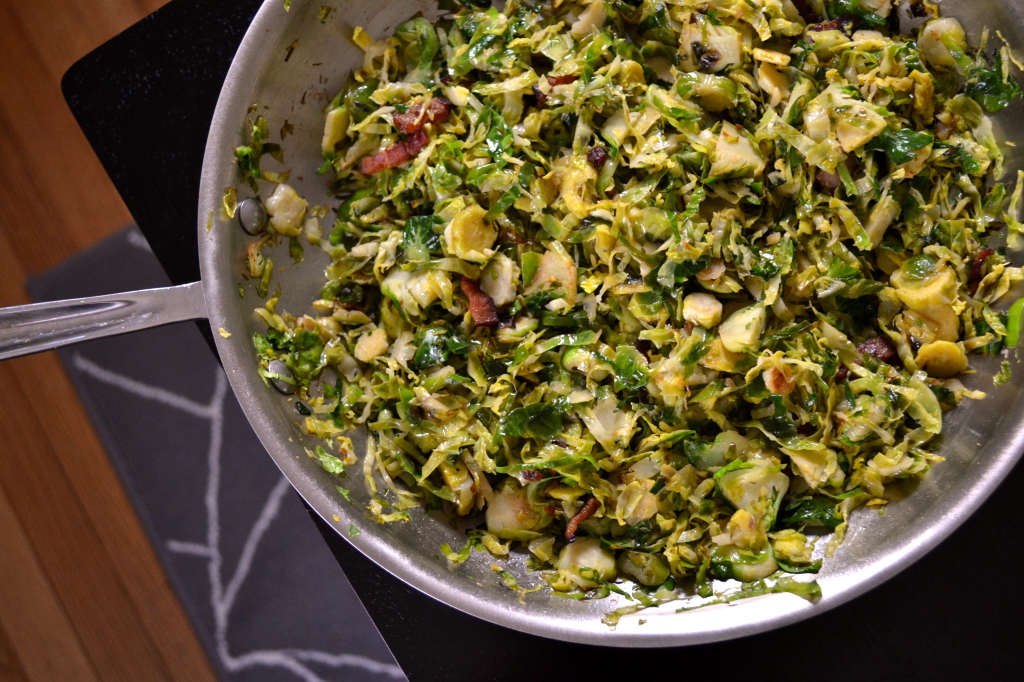 You, like many, may be one of the several people who wrinkle their noses and hold their breath while politely politely passing on the brussels sprouts at dinner. Our mission today is to convert you all into sprout-loving people. Sautéed with applewood smoked bacon, these sprouts have no bitterness, mushiness, or any hint of mediocrity that is so often associated with these misunderstood vegetables. In this recipe, gently sautéed brussels sprouts are paired with layers of savory lemon and Parmesan cheese that will have you asking for seconds. How can anything cooked with bacon fat taste bad?
Sautéed Brussels Sprouts with Lemon and Parmesan
Prep Time: 10 minutes    Cook Time: 10 minutes
Recipe Inspired By: Simple Bites Stir-fried Brussels Sprouts with Lemon and Parmesan
Ingredients:
2 strips applewood smoked bacon, cut into lardons
1 pound brussels sprouts
1/2 lemon, juiced
2 tablespoons grated Parmesan cheese
2 tablespoons water
Kosher salt to taste
Preparation:
Place the bacon in a cold sauté pan and bring to medium heat. Render all fat until bacon is crispy. Using a slotted spoon, transfer the bacon to a bowl and set aside. Keep the bacon fat in pan.
Carefully cut each brussels sprout lengthwise several times into strips. You can do this using a knife or a mandolin, but really please be careful.
Place brussels sprouts in the pan with the bacon fat over medium heat and toss to coat with the fat. Stir occasionally for 7-8 minutes.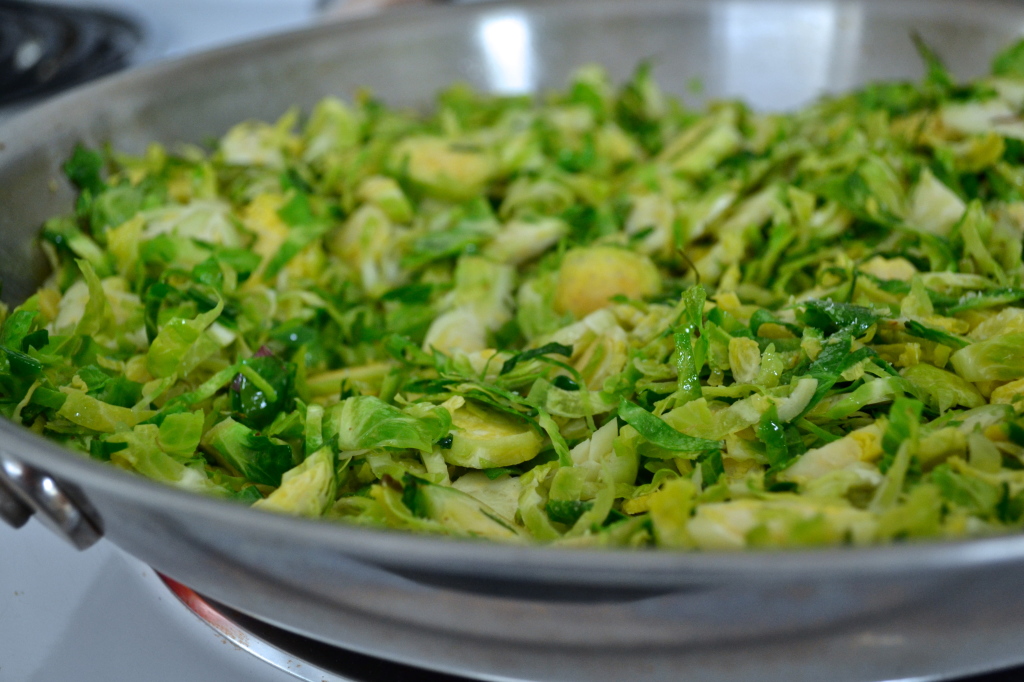 Add 2 tablespoons of water and scrape up any brown bits from the bottom of the pan. Remove pan from heat and add the bacon, lemon juice, parmaesan and salt to taste. Toss to combine all ingredients throughly and serve immediately. Add more parmesan tableside if desired.
4 servings