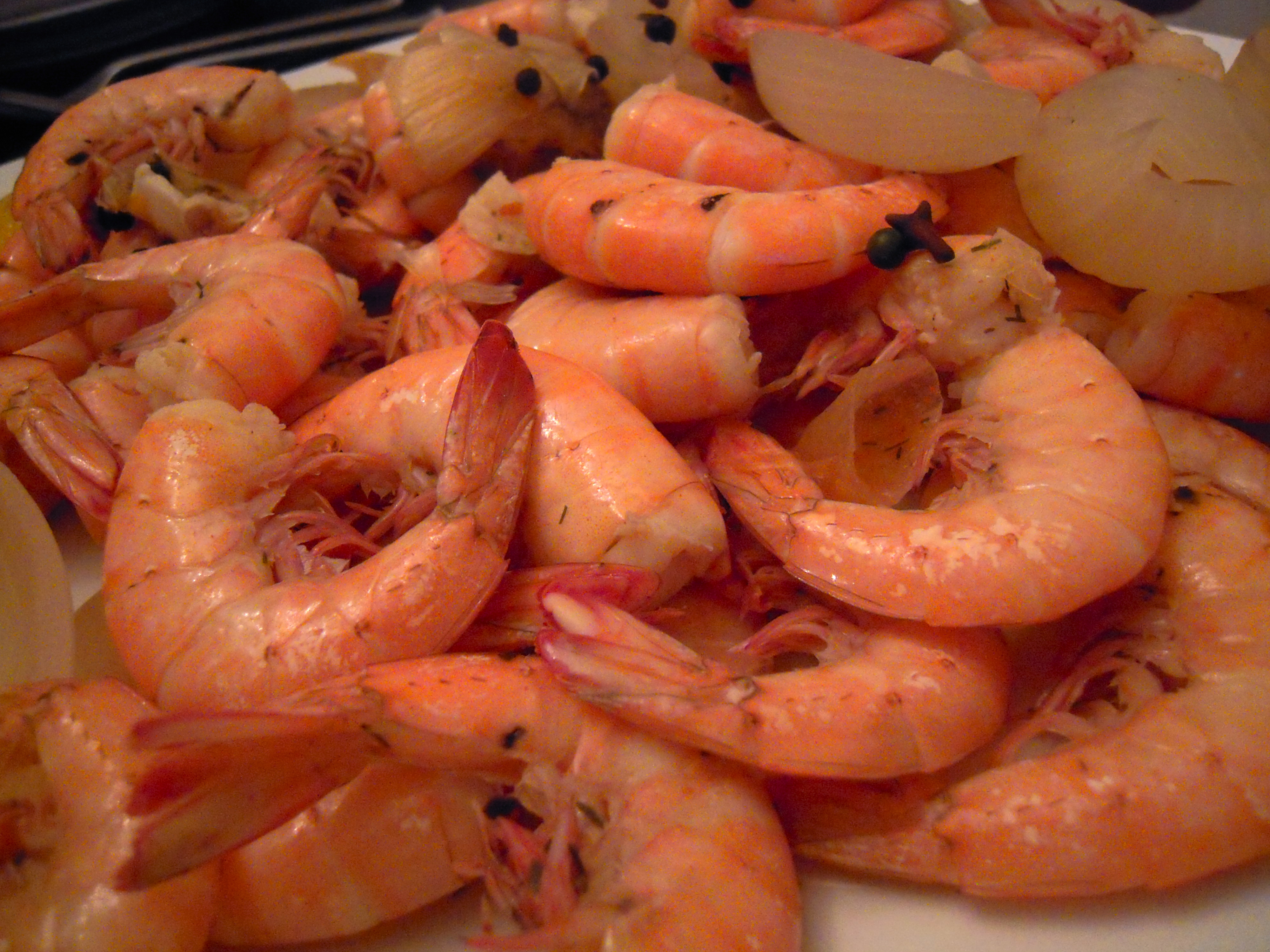 While embracing the new culture here in the south we decided to make a good old-fashioned shrimp boil for some friends the other night. Juicy, flavorful, and fun to eat, this is one you all (er… y'all) have got to try!  The stock used to boil the shrimp will fill your kitchen with an aroma unlike any other. Seriously, Neil pulled me away from dunking my face in the euphoria of flavors as I continued to smell. It is a great way to pack the shrimp full of flavor and bond with others at the table as you peel the shrimp together. Be sure to have extra napkins handy.
The recipe for this shrimp boil is from Bon Appétit. We served it with a pine nut salad and mashed potatoes. It's a great meal to make no matter what part of the country you call home.
What are some dishes from your neck of the woods? Does the thought of clam chowder send you back to New England? Toasted ravioli transport you to St. Louis? Texas chili have you missin' the Alamo? Let us know- we love to hear from you guys!
P.S.- We have a giveaway going on right now. Enter to win!